Campaign of the Week
Contagious I/O
/
29 June 2021
Ikea protects nap time with soporific Spotify ads 
/
Ikea more than doubled its click-through rate with a considerate and creative media buy targeting parents of young children
Ikea placed soporific ads against the Spotify playlists that parents use to help their children sleep – to stop babies being woken by other brands' abrasive commercials.
Spotify hosts many ambient-noise playlists that parents use to send their children off to sleep. But mums and dads who haven't purchased a premium account risk their baby's slumber being interrupted by loud adverts.
In July 2020, Spotify in Canada worked with Rethink (a joint effort between its Toronto, Montreal and Vancouver offices) to create quiet and relaxing ads that referenced this problem in a humorous tone while also promoting Ikea pillows and mattresses.
Over one month, the flat-pack furniture retailer then placed its ads against Spotify's sleep-aid playlists at times when babies were likely to be napping but parents were probably awake.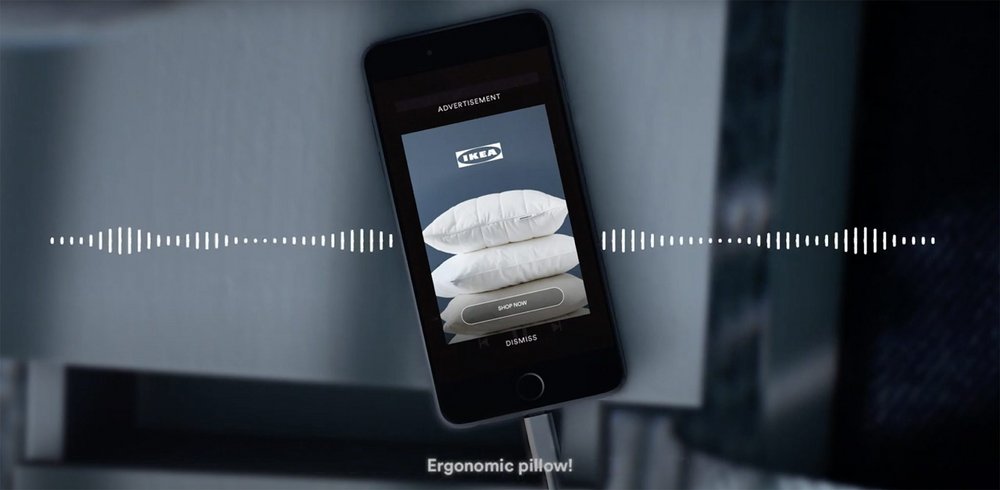 Results / According to the agency, click-through rates for the campaign were 164% higher than for previous ads within Spotify.
Contagious Insight 
/
Context is king / Ikea's Won't Wake The Baby Ads are a good example of a brand using a creative media buy to reinforce its advertising message.
Ikea found a way to reach people with a message about pillows and mattresses at a time when they were likely thinking about sleep, while also demonstrating consideration and good humour.
In a recent meta-analysis, researchers confirmed that different media contexts can subtly affect how people react to an ad.
Eun Sook Kwon, Karen King, Leonard Reid and Greg Nyilasy, authors of Putting Things into Context: A Meta-Analysis of Media Context Effects on Attitudinal Outcomes, conclude that congruence between an advert and its surrounding media can improve people's attitudes towards an ad, as well as the advertised products or services.
Congruence can also improve brand recall and recognition, the researchers found. These effects tend to be quite weak, but they can still accumulate to make a difference with a substantial enough reach.
Snooze gurus / Four years ago, Ikea created a long-term marketing brief to establish itself as a sleep expert, according to Scarlett Spence, strategy director at Mother, London (which also does creative work for Ikea). The strategy was to sell a behaviour instead of just products. Ikea would compete with the avalanche of D2C mattress companies by stressing that it has everything a customer looking to improve their sleep could need under one roof.
'Therefore, the approach we take is very much about understanding life at home,' Kemi Anthony, Ikea's UK marketing communications manager told Contagious. You can clearly see this strategy at work in the Won't Wake The Baby Ads, which not only understands life at home, but finds solutions for common bugbears.
Parental loyalty / New parents (such as those who might use Spotify's sleep-aid playlists) are a valuable demographic for brands.
'There's almost no greater upheaval for most customers than the arrival of a child,' wrote Charles Duhigg in his book, The Power of Habit. 'As a result, new parents' habits are more flexible at that moment than at almost any other period in an adult's life.'
Securing the custom of new parents by being a convenient and reliable supplier of sleep products, and demonstrating a good understanding of their needs, could reap benefits for years to come for Ikea.
Contagious thinking delivered to your inbox 
/
Subscribe to the Contagious weekly newsletter and stay up to date with creative news, marketing trends and cutting-edge research.