Campaign of the Week
23 August 2022
KFC Australia boosts quality perceptions with 11-course tasting menu 
/
Fast food chain opens fine-dining restaurant with dishes inspired by its signature menu items, increases quality perceptions by 41% in Australia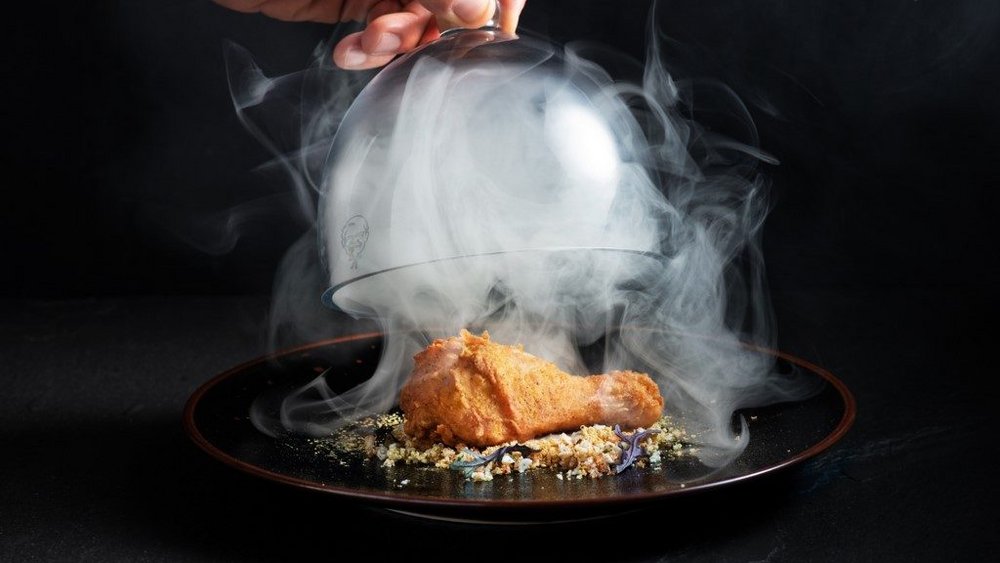 KFC in Australia hosted an 11 course fine-dining experience created by renowned chef Nelly Robinson.
All the dishes on the menu were inspired by classic items sold at the fast-food chain.
The Tongue Twister course, for example, included fried chicken, tomato, lettuce and pepper mayo, arranged to look like KFC's founder, Colonel Sanders, and diners were encouraged to lick the meal off the plate.
In another course, a candle made from a stick of frozen beef tallow would burn down to create the gravy for a potato bun.
Developed by Ogilvy, Sydney, the KFC Degustation experience kicked-off on 30 March with an exclusive launch for food critics, journalists, celebrity chefs and influencers. The public facing degustation experience was then hosted for three nights, from 1-3 April.
KFC reports that over 20,000 people joined the waitlist for a seat at the event, which cost $75 per person and was hosted in a secret location in Alexandria, Sydney.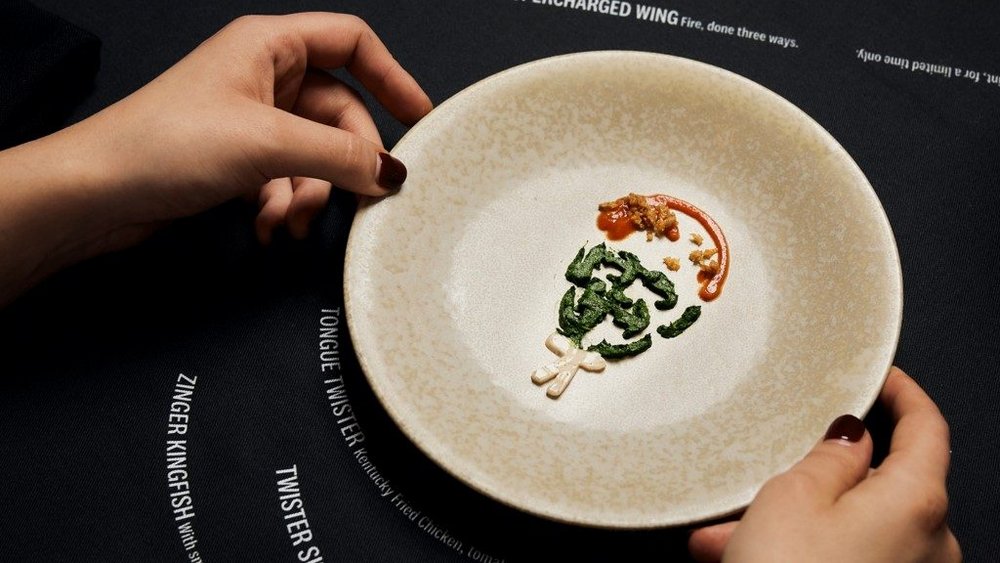 Other event touchpoints included wine pairings, a red-carpet reception complete with free champagne, golden bow tie Colonel artwork decorating the seating area and a 'cloud-like chicken drumstick' above the patrons heads, as reported by Time Out.
Degustation is a French word that means 'for tasting' and promises to awaken the senses through theatre, creativity and of course, taste.
Results / According to the case study film, the KFC Degustation campaign improved quality perception of KFC in Australia by 41%, generated 1.2 billion impressions and more than 1,372 media articles.
Contagious Insight 
/
Flight of quality / KFC Australia issues an annual brief to its ad agency to improve brand quality perceptions. Kristi Woolrych, the South Pacific CMO of KFC's parent company, Yum Brands, told Contagious that while KFC had a product that people loved to eat, 'KFC's food was considered a guilty pleasure or your secret eat. Our strategy then evolved to create a brand that matched the food.'
KFC's Degustation campaign is the latest interpretation of this brief by Ogilvy, Sydney, and it aims to show that KFC's food can elevate even haute cuisine.
It takes a lot of confidence to do something like this in public and to invite the opinions of critics and chefs, but this only further reinforces the faith that KFC has in its product, which in turn bolsters its quality perceptions. In a similar viral stunt, KFC Australia attempted to earn one of its outback restaurants a Michelin Star in 2020, a campaign that improved people's perceptions of KFC's quality by an even more impressive 65%. You can read more about this campaign in our Insight & Strategy article, here.
Media sniper / Ogilvy, Sydney, claims that it deliberately targeted critics at fine-dining publications with this campaign because they were the 'gatekeepers of quality' who could help change perceptions about the quality of KFC's food.
A sure way to score PR coverage is to create something that an industry's specialist journalists cannot ignore. In this instance, coverage in Time Out, Gourmet Traveller or the Good Food Guide was more likely to shift perceptions about KFC's quality than write-ups in advertising trade publications or newspapers.
The bizarre, funny and exclusive nature of the Degustation restaurant not only improved the likelihood of coverage, it piqued the curiosity of 20,000 ordinary people. KFC achieved similar PR greatness in its 2021 Weddings campaign, an initiative that offered full-service wedding packages to superfans and promoted this new service through glossy ads in Vogue and Harper's Bazaar. You can read more about that campaign in our story here.
Contagious thinking delivered to your inbox 
/
Subscribe to the Contagious weekly newsletter and stay up to date with creative news, marketing trends and cutting-edge research.