Campaign of the Week
24 May 2022
KitKat infiltrates Fifa 22 to give gamers a break 
/
Confectionery brand takes a dive in Fifa 22 online tournament to give stressed-out gamers a much-needed break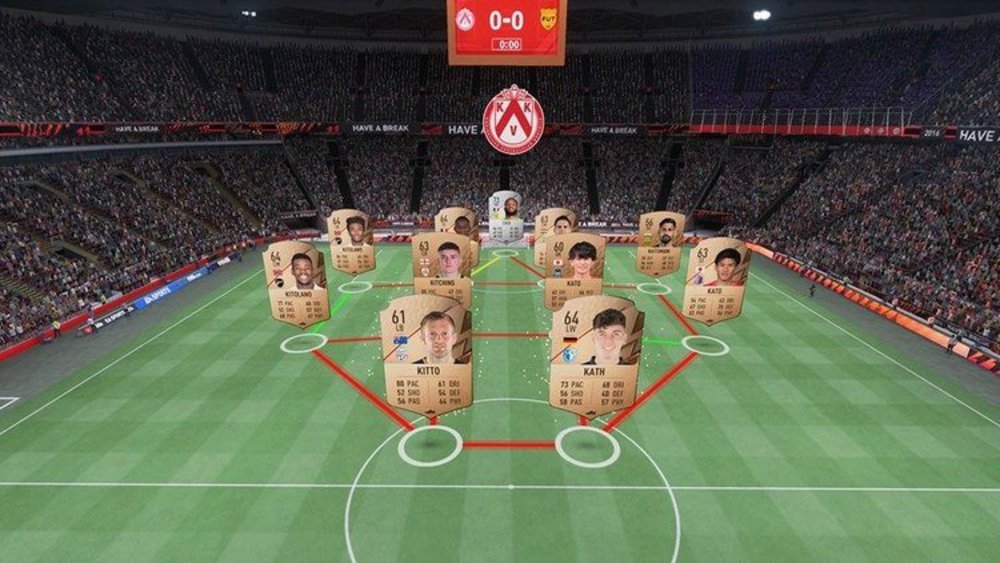 In Fifa 22, FUT Champions is a mode where gamers play various online opponents over 20 matches to claim in-game rewards. Playing consistently well and winning more games means getting matched up against better opponents and results in better prizes.
Over the FUT Champions weekend of 22-24 April, to help Malaysian players 'Take a Break', KitKat entered the Fifa 22 Weekend League to purposely lose games.
For the Giving Gamers a Break campaign, the Nestlé-owned confectionery brand and agency Wunderman Thompson, Amsterdam, created 100 free accounts on Fifa 22 for PlayStation. It also set up a Kitto Kath squad, a team of players around the globe with Kit or Kat in their surnames (eg Australian Ryan Kitto, Germany's Florian Kath, Norwegian John Kitolano and Japanese footballer Chihiro Kato).
KitKat then proceeded to qualify for the competitive Weekend League high-stakes game mode. To help gamers get a quick win, each of KitKat's 100 accounts playing would quickly score an own goal and exit the game, forfeiting the match and giving their opponent the easiest of wins.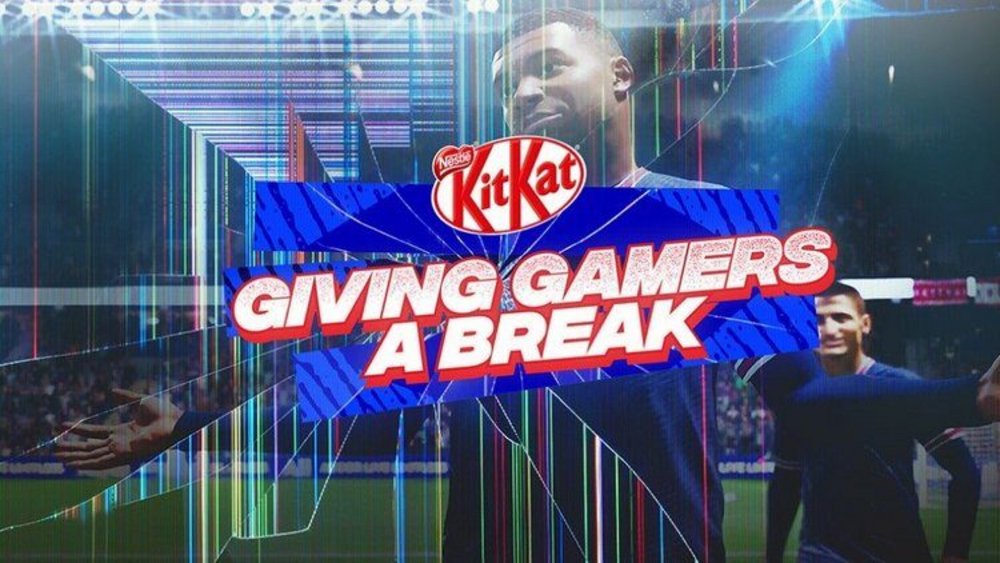 Follow Kitto Kath's swift defeat, each gamer received a private message from the brand explaining why they provided them a quick win and how they could redeem a free sample of the chocolate bar. The message said: 'We decided everyone deserves a break from Fifa stress. So enjoy your peace of mind, with the quickest and easiest Weekend win you'll ever get. Have a break, have an easy win.'
Results / According to the agency, more than 700 gamers received a free win during the FUT Champions weekend – which is more than 30 KitKats given out an hour. Also, 87% of gamers responded to the private message sent by the brand and of those gamers, 100% of those reactions were positive.
Contagious Insight 
/
New breaks / KitKat mentions in the case study video that the brand has been using the iconic 'Have a Break, Have a KitKat' brand platform and creative springboard since 1958, over which time the four-fingered chocolate and wafer bar has created many fun and entertaining iterations of that slogan. Speaking to Contagious in 2020 about the The KitKat Kit campaign, Jason Berry, creative director at Wunderman Thompson, London, said: 'The equity of "Have a break. Have a KitKat" is so important when your brand has so many other lookalike products and supermarket owned substitutes who are trying to muscle in. There is this sense of needing to fight for your right to exist. You've got to give people a philosophy to buy into, that is why KitKat is so powerful. That is one of its key challenges, to keep leveraging this old line and reinventing it. The "Have a break" asset is a vital weapon in keeping KitKat top of mind.'
Passion points / Berry also noted of The KitKat Kit campaign that the brand chooses to activate around areas that it identifies as intense and dedicated with fanbases, 'We wanted to uncover a passion point with a built-in need for a break, rather than creating something artificial, we wanted to start with something that felt authentic and real, where KitKat had a right to speak.'
For the Giving Gamers a Break campaign, agency Wunderman Thompson claims that Fifa is the leading gaming title among 25- to 35-year-olds in Malaysia, making it an ideal opportunity to engage such a fanbase. 'KitKat has always been a mass brand aimed at pretty much everyone, that strategy isn't new. It has skewed slightly more towards the millennial market where you're trying to capture a loyal consumer, who KitKat can then hang onto for a couple of decades' Berry told us.
Over the last few years, Contagious has noticed an increasing trend of brands entering into popular video-game titles and activating to appease the passionate fanbases within. You can some of these best-in-class examples in our Best of Gaming collection here. Key to the success of most of them is not interrupting gameplay and adding value to the experience, rules that Giving Gamers a Break observes very well.
Salty wins / In the 2020 study, Consumer Insights – Games and Esports, by research company NewZoo, the report reveals that 80% of gamers regularly consume food and drink while gaming. Within the APAC region, the preference for salty snacks outweighs that of sweet, with 51% of people consuming the former over just 39% for the latter. Given this, what Giving Gamers a Break smartly does is help elevate the utility of a KitKat bar, positioning it as more than just a snack, but the permission to a take a break – which may help KitKat win in its battle against salty snacks and other chocolate competitors in the category. As creative director Berry also told us, 'The confectionery category is very competitive. It's increasingly glutted by lots of new products and KitKat is facing quite a lot of pressure to stay relevant while the trend of healthy snacking grows.' Campaigns like this help KitKat to gain a competitive edge in salience and memorability while people are snacking in these competitive consumption occasions.
Want more Contagious thinking? 
/
Subscribe to the Contagious newsletter to receive a weekly dispatch of campaigns, opinions and research, curated for strategists, creatives and marketers.
Contagious thinking delivered to your inbox 
/
Subscribe to the Contagious weekly newsletter and stay up to date with creative news, marketing trends and cutting-edge research.