Campaign of the Week
Contagious I/O
/
8 December 2020
Brewer creates contracts for legally binding meet-ups 
/
Swedish beer brand creates template contracts to force flakey friends to stick to their social plans
Swedish beer Norrlands Guld (owned by Spendrups Bryggeri) is the market leader in Sweden, but was struggling to find new ways to drive growth.
Inspired by its tagline 'Be together for a moment', the brand worked with Stockholm-based agency Åkestam Holst to create The Legally Binding Beer Contract, a campaign that protected plans to meet up for a drink from being cancelled.
Based on the insight that digital technology makes it all too easy to cancel on a friend and stay at home, the campaign used a mobile app to fight flaking on plans.
Mobile BankID is Sweden's electronic citizen identification solution, which enables users to pay bills and sign legal contracts remotely, and 80% of the Swedish population have the app on their phones. Using the app's contract signing function, Norrlands Guld made meet-up plans legally binding.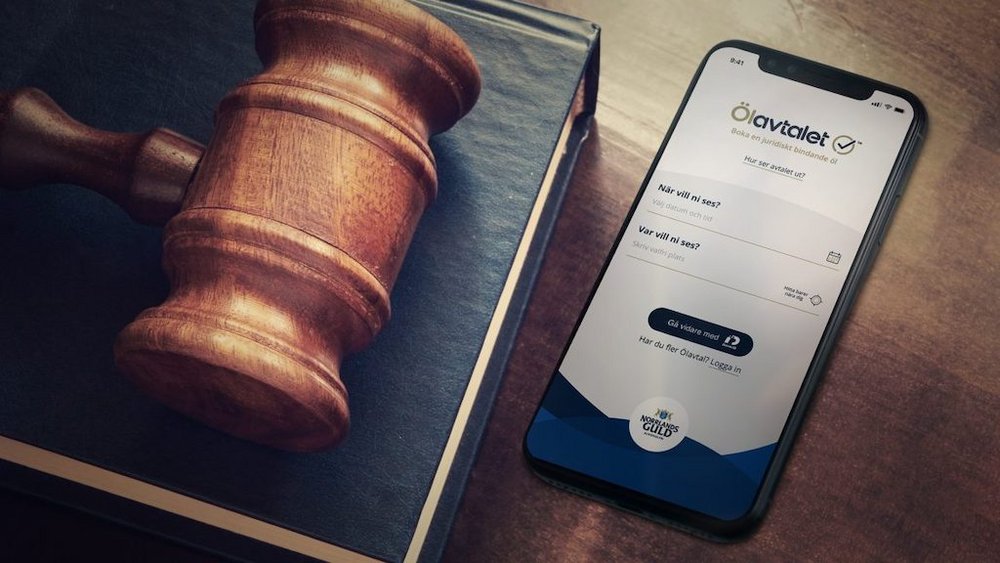 The beer brand partnered with Swedish law firm Synch Law to create its Beer Contract: if someone rain-checked after signing the contract, they would be liable to pay a $50 fine.
Contracts could be created online in a few minutes at mobile website olavtalet.se: users simply had to enter a date, time and place, and sign it using Mobile BankID. The service also used people's geolocation to recommend a nearby Norrlands Guld pub. Every contract drafted using Mobile BankID generated a digital 'receipt' that was sent to the counterpart, doubling as an invitation to meet up.
The six-week campaign was supported by TVCs, outdoor, print, social media and PR, and became one of Sweden's most shared topics.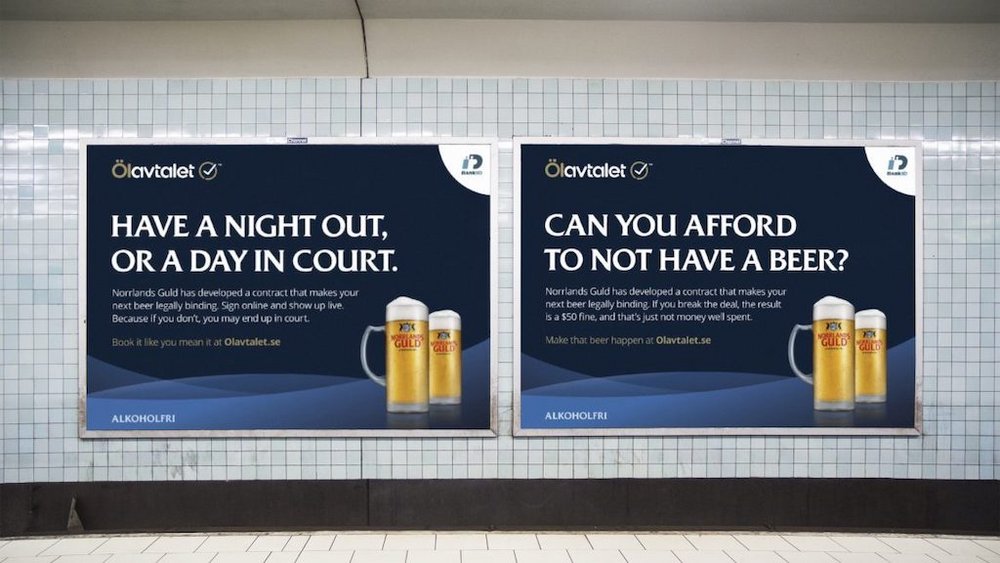 Results / More than 200,000 people visited the mobile website and over 30,000 Beer Contracts were signed. Online brand mentions increased by 390% and year-on-year sales of Norrlands Guld rose by 19%.
Contagious Insight 
/
Flaky friends / The cultural insight behind this campaign is not exclusive to Sweden – we are all familiar with the disappointment and frustration of cancelled plans and know someone that frequently bails on plans. And as we gradually emerge from various levels of lockdown and the hospitality industry strives to recover, it's never been more important for friends to stick to their plans to meet up for a beer. By identifying and creating a deterrent for this common behaviour, Norrlands Guld appeals to consumers' interests while defending and protecting crucial consumption occasions for its product.
Fun and functional / By hijacking Sweden's e-identity app, Norrlands Guld goes for maximum reach. Though it's an unusual channel for a campaign, it serves a practical function and makes it easy for people to participate. And while 30,000 contracts were created (a great indication of the engagement in this campaign), the real value is in creating brand saliency. In a category as competitive as beer, driving awareness at the top of the purchase funnel is crucial. By defending consumption occasions, nudging customers into legally binding agreements to meet up, and reminding them of nearby Norrlands Guld locations, the brand ensures its product is top of mind when it actually comes to going for that beer. As the 19% sales increase suggests, the combination of increased awareness and brand associations resulted in growth.
Contagious thinking delivered to your inbox 
/
Subscribe to the Contagious weekly newsletter and stay up to date with creative news, marketing trends and cutting-edge research.