Campaign of the Week
Contagious I/O
/
9 February 2021
Lego makes music-video app for kids too young for TikTok 
/
Toy maker partners with music label to launch AR video-making app
Lego has partnered with Universal Music to develop a music video-making app for kids. Vidiyo, available from March 2021, will allow users to shoot, edit and share their own music videos set to tracks from a selection of the label's artists.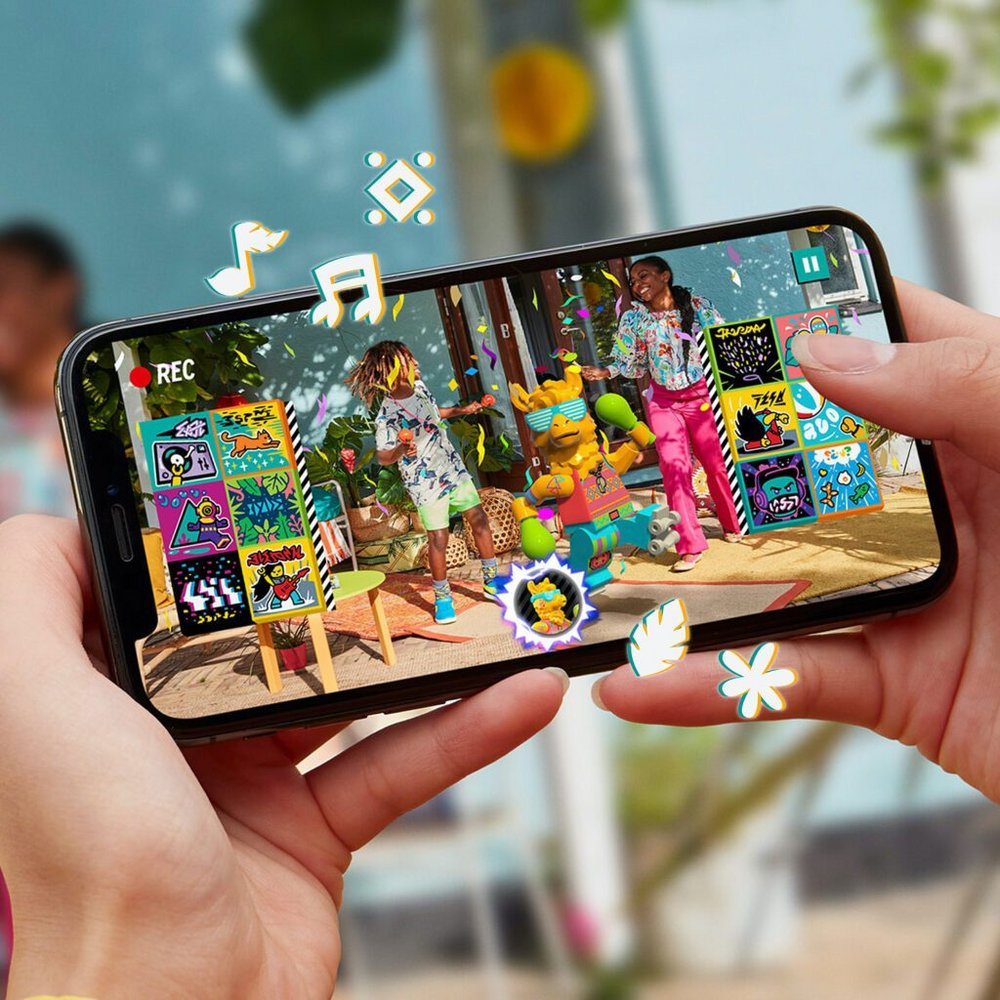 Kids can choose a song from the app's library and access a range of audio clips, digital effects and animations to create a 60-second video. The app blends physical and digital play by using tiles, bricks and collectible characters called minifigures to enhance the experience.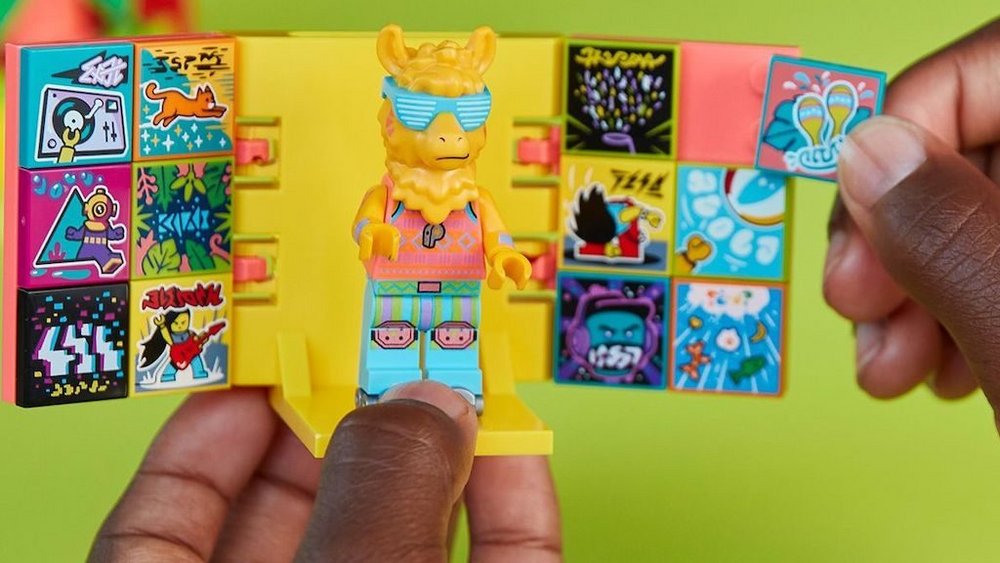 Bands can be assembled by using the app's augmented reality (AR) feature to scan minifigures, which are then brought to life as characters on screen. Stages built from Lego bricks, cardboard or craft materials can also be recreated in the digital environment, while a new collection of tiles called Lego BeatBits can be used to access special effects, animations and audio clips. There are also features allowing users to style band members, unlock signature dance moves and design album artwork.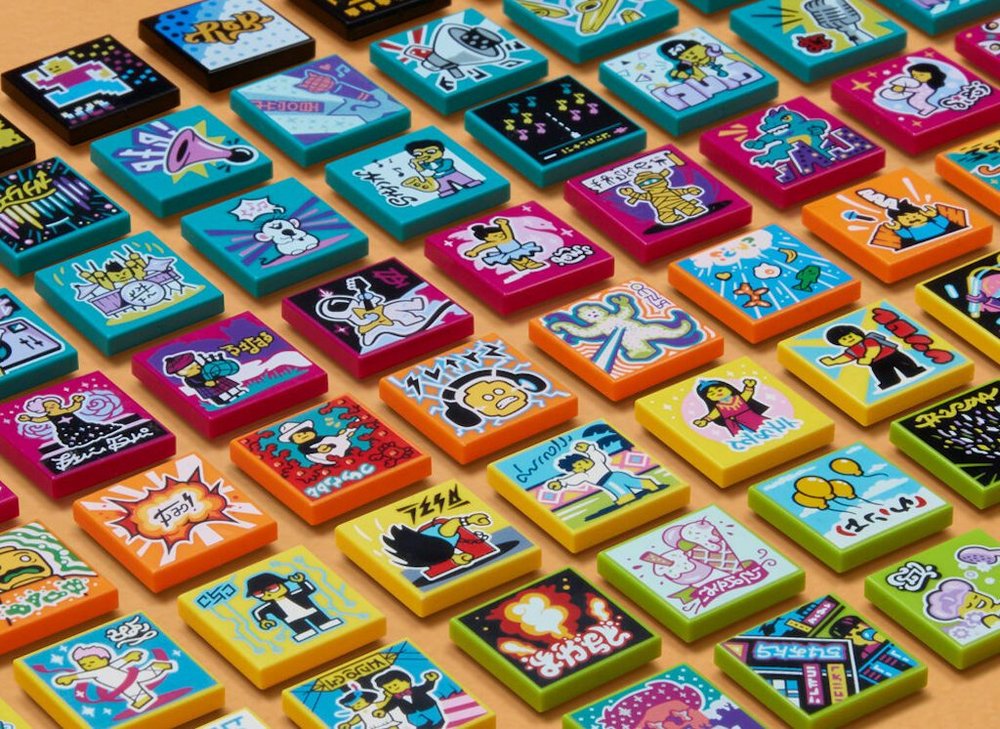 The app also features a social feed that allows users to share short clips with friends and family. The app is aimed at children aged seven-to-10 years old and is designed with safety in mind – it can only be downloaded with verified parental consent and all content shared must pass moderation.
The toy maker's partnership with Universal Music was first announced in April 2020. At launch the app will feature songs from some of the label's chart-topping artists including Mabel, Marshmello and Imagine Dragons.
Contagious Insight 
/
Brick by brick / Despite being a digital experience Vidiyo remains rooted in the physical brick. As Rob Lowe, senior director of Lego Life, told us when we spoke with him about the toy maker's social platform in 2017, the key objective for the brand is still 'to get kids to play with bricks more, and in different ways'.
By combining physical and digital elements – referred to by the brand as 'fluid play' – Lego can keep bricks at its core while benefiting from the opportunity to offer an enhanced, interactive experience. The brand is also aligning with behaviour as children continue to ditch toys for touch screens. A 2020 report from RoosterMoney, for example, found that kids' spending habits have shifted to digital experiences over the past year with online games Roblox and Fortnite taking the top spots.
This isn't the first time Lego has adapted its core product for the digital world. Its Hidden Side collection, launched in July 2019, encouraged children to build a brick model of a haunted building and use an app to hunt and trap ghosts.
Content creators / By developing an app that allows kids to shoot, edit and share videos, the brand is also tapping into the trend of content creation. Short-form video apps such as TikTok have proven to be popular among younger audiences. According to data accessed by the New York Times, the platform estimates that more than 18 million of its US users are under the age of 14, while another study suggests that children now spend an average of 85 minutes a day on the app. TikTok technically bans users under the age of 13, and has refined its content policies in recent years, but it remains largely unregulated. In 2020, the platform was accused of breaching child privacy regulations, with a group of advocates claiming that it had failed to 'make reasonable efforts' to attain parental consent and to protect children.
By comparison, children using Vidiyo can safely share their creations without worrying their parents. The app offers protection as it requires parental consent, uses external moderation, and guarantees to remove any content featuring 'personally identifiable' information.
Building a great partnership / Lego has a long history of leveraging partnerships and licences to create co-branded products, including its successful Star Wars range, which helped the brand record its 'best year ever' in 2015, with revenue up 25% from the previous year. This partnership can benefit the Danish toy brand by allowing access to a huge back catalogue of music as well as new releases to keep children entertained and the experience feeling fresh, while Universal Music can take advantage from the opportunity to engage a young group of fans.
Want more Contagious thinking? 
/
Subscribe to the Contagious newsletter to receive a weekly dispatch of campaigns, opinions and research, curated for strategists, creatives and marketers.
Contagious thinking delivered to your inbox 
/
Subscribe to the Contagious weekly newsletter and stay up to date with creative news, marketing trends and cutting-edge research.