Campaign of the Week
Contagious I/O
/
16 June 2020
Lush makes 30-second soap to help stem Covid-19 pandemic 
/
Cosmetics retailer partners with delivery company to promote healthy hand-washing with soap designed to last 30 seconds
The soap and cosmetics retailer Lush has developed a soap that dissolves after 30 seconds of use to help stop the spread of the coronavirus. It has partnered with Deliveroo, one of the largest food delivery companies in the UAE, to distribute the soap to customers with all of its meal orders.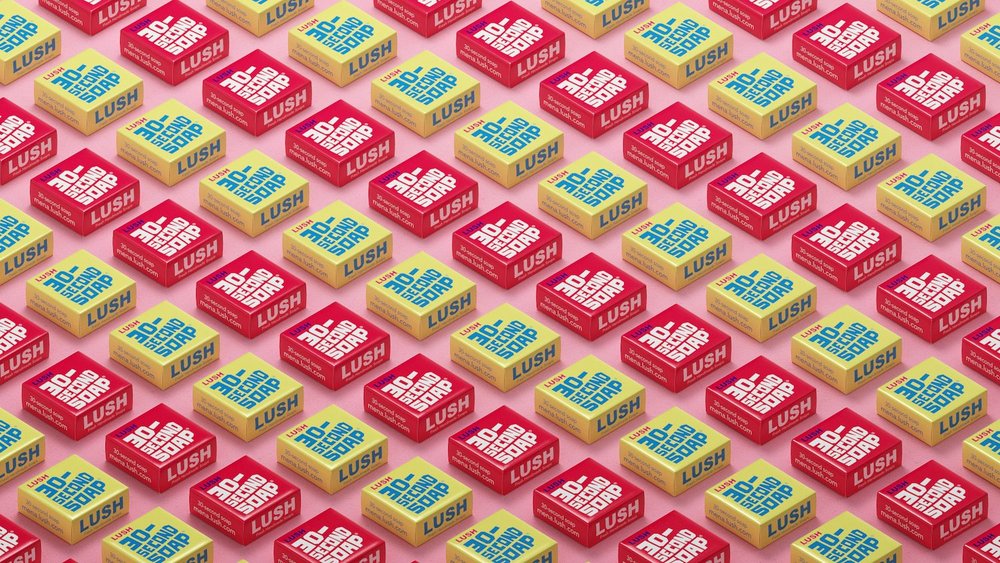 The company, working with agency And Us in Dubai, developed the soap to encourage hand-washing based on the World Health Organization's guidelines for stopping the spread of Covid-19, giving both a practical solution and a demonstration of how long 30 seconds of hand-washing actually lasts.
The brand promoted the soap through its social channels and an online video, and customers can request the soap to be sent directly to them via the microsite 30secondsoap.com. Lush is also including the soap in the delivery of all orders made on its website.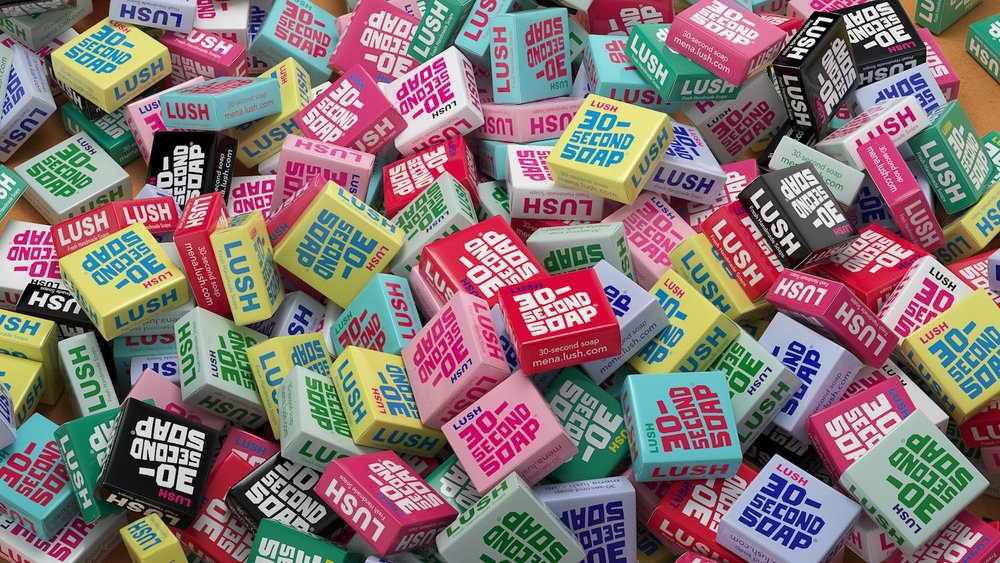 Results / According to the agency, 16,000 soaps had been distributed by 12 June, with 27,000 requests submitted through the website from people around the world. The company is now working on a second batch for distribution in the UAE and looking to expand the initiative further across the region into Kuwait, Lebanon, and Saudia Arabia.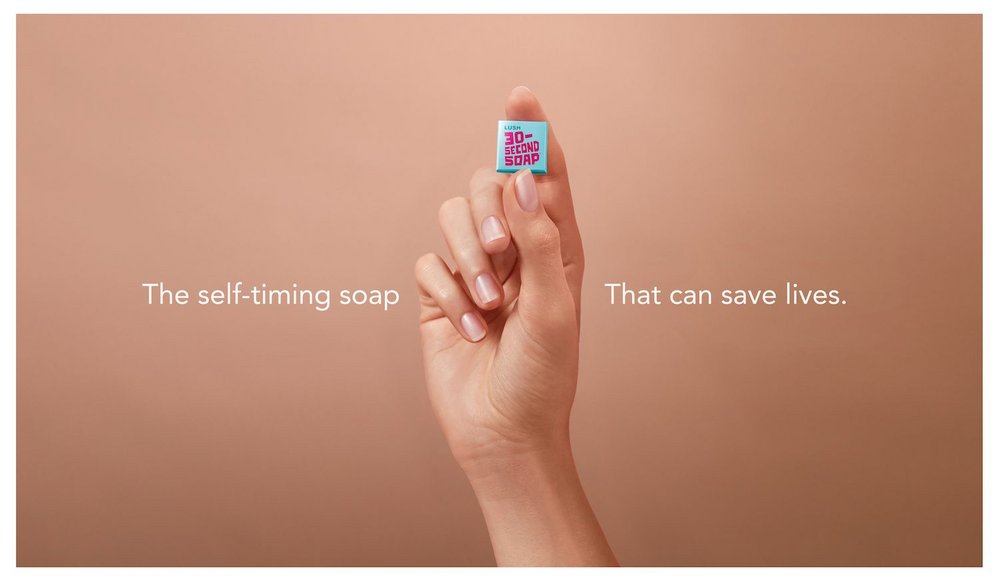 Contagious Insight 
/
At-home sampling / This partnership is an innovative solution to getting people to experience the product at home rather than in physical stores. Lush is a tactile and sensory brand for whom stores are an important sampling opportunity – the strong fragrances drawing people in, and zero-packaging products available for people to touch and try – so finding new ways to get products into people's hands is paramount for the brand.
The ability to see and touch products before buying is one of the top reasons cited by consumers for choosing brick-and-mortar stores over ecommerce, according to US-based Retail Dive, and 62% say they want to test products before they buy. We've seen other companies take innovative approaches to sampling by piggybacking existing infrastructure, for example Glade worked with Walmart to turn its packaging into air freshener samples. The beauty of Glade and Lush's initiatives is that they get people to experience the product in the context for which it is intended – at home – and in the case of Lush, before eating. With the rise of online shopping and reduction in store visits likely to be accelerated by the global Covid-19 pandemic, the need for brands to explore new opportunities and touchpoints for people to experience the product for themselves will only become more important.
New partnerships / Teaming up with Deliveroo was key to giving this initiative scale. Food delivery is big business in UAE, with three in four people ordering a takeaway or having food delivered at least once a week, according to KPMG, making it a perfect opportunity for Lush to reach potential customers in their own homes. It's a win for Deliveroo too, as the company was already providing soap with all of its deliveries, and this partnership helps furnish the supplies while also elevating the customer experience with an innovative branded solution.
Deliveroo has been quick to adapt in response to the Covid-19 crisis by incorporating other products into its service, for example by teaming up with grocery stores and supermarkets on its Essentials by Deliveroo, to deliver essential food and toiletries to people stuck at home. It has since expanded those partnerships to other brands, for example with Nestlé to deliver snacks. The delivery industry offers interesting opportunities for brands in other sectors to piggyback its network. For example, back in 2012 we saw Iberia airlines team up with pizza delivery service Telepizza to use the return journeys from deliveries to collect books from customers and redistribute them to schools and libraries in Colombia. With the growth of the food delivery industry (which is growing at 14% per year and is set to surpass $200bn globally by 2025, according to research firm Frost & Sullivan), we should expect to see wider involvement of different types of partner – in FMCG and other categories – to capitalise on the networks of these players.
Safety and reassurance / With the onset of Covid-19, delivery companies such as Deliveroo and Domino's were quick to reassure customers about the steps they were taking with regards health and safety, for example by offering contactless delivery. And in China, restaurants are even including a 'reassurance guarantee' slip detailing the body temperatures (indicating the absence of illness) of the cooks, food packagers and courier with every order. The inclusion of soap with its deliveries is another such step from Deliveroo to build customer confidence, associate the brand with hygiene, and promote behaviours around hygiene that are likely to prove important beyond this immediate period of crisis.
For more on Lush, see our Brand Spotlight.
Want more Contagious thinking? 
/
Subscribe to the Contagious newsletter to receive a weekly dispatch of campaigns, opinions and research, curated for strategists, creatives and marketers.
Contagious thinking delivered to your inbox 
/
Subscribe to the Contagious weekly newsletter and stay up to date with creative news, marketing trends and cutting-edge research.