Campaign of the Week
3 August 2021
McDonald's Costa Rica claims fries emoji for its own 
/
Fast food chain sends iconic red carton fries emoji to the top of people's most-used list
Every fries emoji across social media and system software (IOS, Facebook, Android, Google, Twitter and WhatsApp) happens to be a variation of a McDonald's red carton – the perks of being an iconic category leader.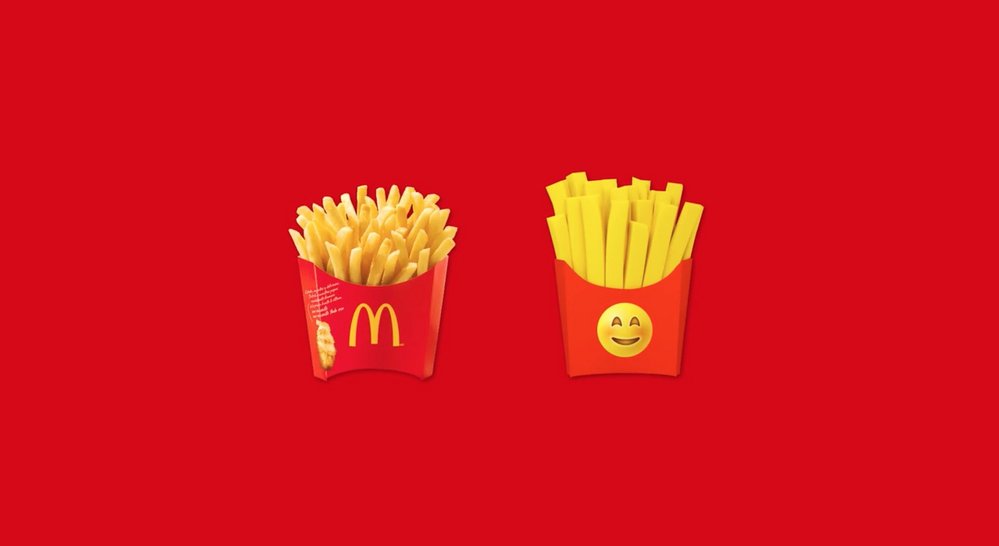 Working with digital agency Orson, San José, the fast food giant decided to harness the power of this ubiquitous symbol on World Emoji Day, 17 July 2020, inviting Costa Ricans to get the fries emoji the top of their Frequently Used List.
People then just had to send McDonald's the evidence and won real fries as a reward.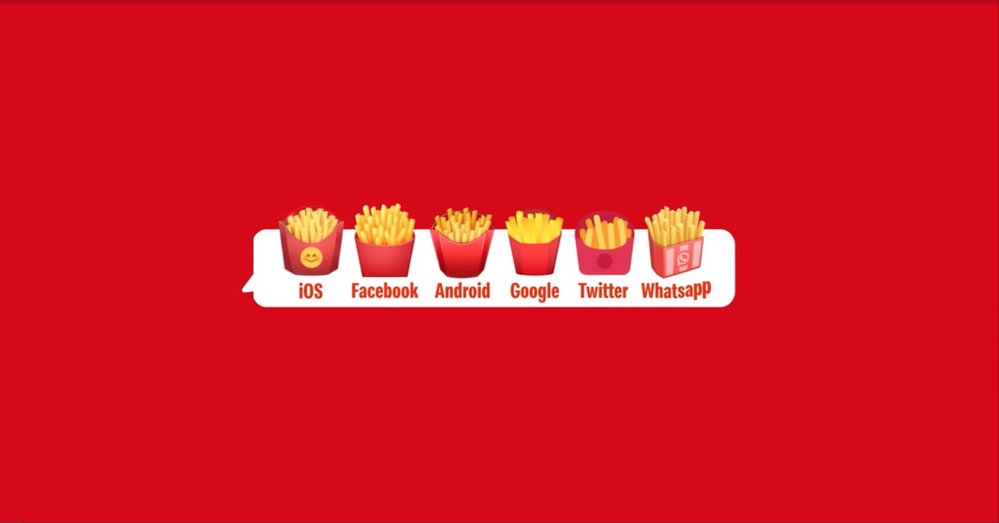 Cristhian Fuentes, general manager at Orson, told Contagious: 'McDonald's is the category leader, and its products global icons as well. So we are always looking for creative executions to prove it and drive conversation around those facts. Emojis are part of the global language. When we realised the fries emoji looks exactly like McDonald's, we had to do something with that observation.'
A digital-led integrated campaign ran in the three days running up to World Emoji Day, raising awareness of the promotion. This consisted of social media posts (Facebook, Instagram and Twitter), CRM mobile app and programmatic paid media.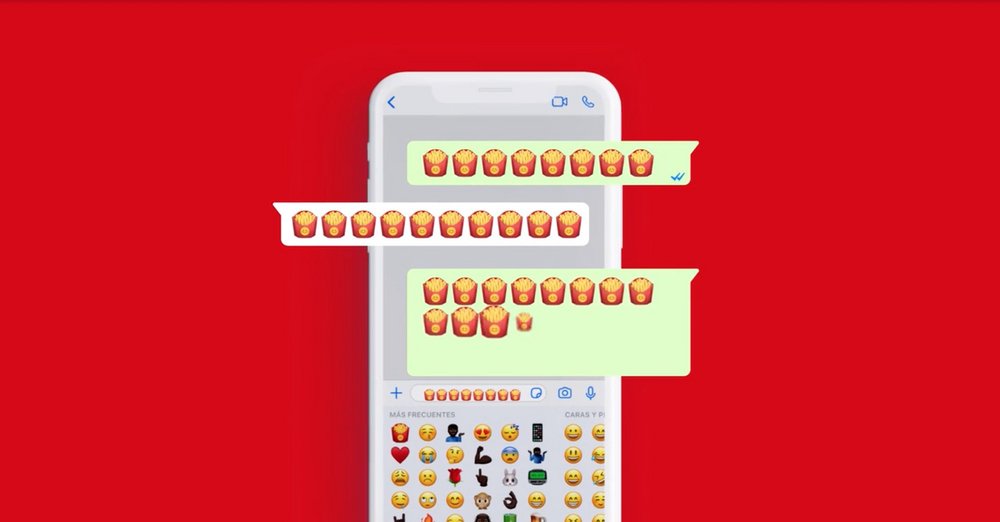 Results / According to the agency, people sent over 650,000 fries emoji-based messages and it was a trending topic on Twitter (#PapitasMc). Fries went from number 85 to the number one most used emoji in just one day, and it became the top emoji on over 150,000 smartphones' Frequently Used List, according to Sprout Social.
Contagious Insight 
/
Iconic status / This isn't the first time that McDonald's has played with emojis. In 2015, in Germany, its Everyday Icon campaign laid claim to the burger, fries and soft drink emoji in a series of ads blurring real life objects with their counterparts. Frequently Used Promo continues this thought, seizing on the striking association with the fries emoji and reasserting its iconic status in the process.
Byron Sharp writes about the importance of having such distinctive assets in How Brands Grow with regards to mental availability: 'The more extensive and fresher the network of memory associations about a brand, the greater the brand's chance of being thought of in the variety of buying situations experienced by customers,' he writes. Here, McDonald's refreshes its connection with the fries emoji, ensuring that when people see fries, they think McDonald's.
Choose your weapon / This is an example of a brand weaponising its audience, in short 'activating a target buyer's network of friends, family and the public to achieve a business objective normally undertaken by the brand'. The mechanic rewarded people for having the fries emoji on their Frequently Used List, but to get that status they had to share an image of something that looked like McDonald's fries with their phone contacts, effectively doing McDonald's marketing for them.
Using what's to hand / McDonald's harnessed the fries emoji that already existed on people's phones and laid claim to it as its own. Speaking to Contagious, Cristhian Fuentes, general manager at Orson, said: 'We tried to keep the execution as simple as possible, and I think that's the magic of the idea. It was literally on everyone's hand. The campaign objective was to create compelling storytelling to strengthening the brand's iconic status. This is an idea that ran in Costa Rica but works perfectly in every market around the world.'
Want more Contagious thinking? 
/
Subscribe to the Contagious newsletter to receive a weekly dispatch of campaigns, opinions and research, curated for strategists, creatives and marketers.
Contagious thinking delivered to your inbox 
/
Subscribe to the Contagious weekly newsletter and stay up to date with creative news, marketing trends and cutting-edge research.