Campaign of the Week
10 September 2018
Campaign of the Week: Nike, Unstoppable Together  
/
Sportswear brand launches exercise initiative to encourage women in Mexico to partake in physical activity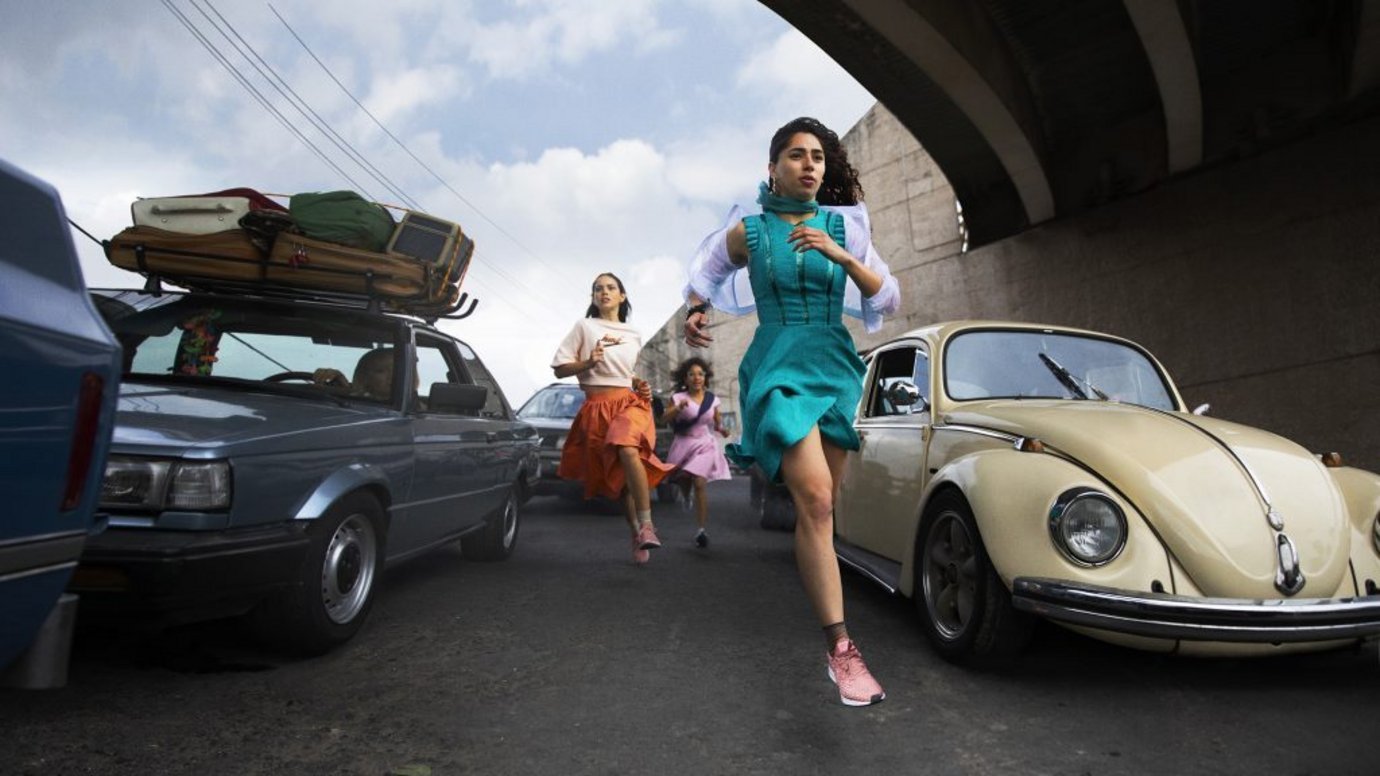 From 10 September to 19 October, Nike Women is calling for women in Mexico to log their physical activity to be in with a chance of earning a year's worth of Nike sponsorship. The initiative, called Juntas Imparables (Unstoppable Together), aims to encourage more women in Mexico to play sports.

To join the competition, women must sign up as a team of four and track their exercise through the Nike Training Club or Nike Running Club apps. The individuals on the team can do different sports or exercise, but they all have to log their minutes through a Nike app to measure the group's overall efforts.
Nike will also support the women via WhatsApp. After signing up for the challenge, each team will be added to a WhatsApp chat group, which will directly connect them to a Nike representative who will guide and coach them throughout.

Groups can also monitor their progress, and position versus other teams on the leaderboard, through the Nike Imparables site. The group that logs the most minutes over the six-week time frame will win the year's sponsorship from Nike.

Nike has also promised that every minute of exercise recorded for Juntas Imparables will be put back into public schools and community organisations as a part of its Made to Play programme (created to help Mexican children live happier, healthier lives). For every minute registered, Nike Mexico will fund another minute of play or exercise in collaboration with the NEMI foundation next year.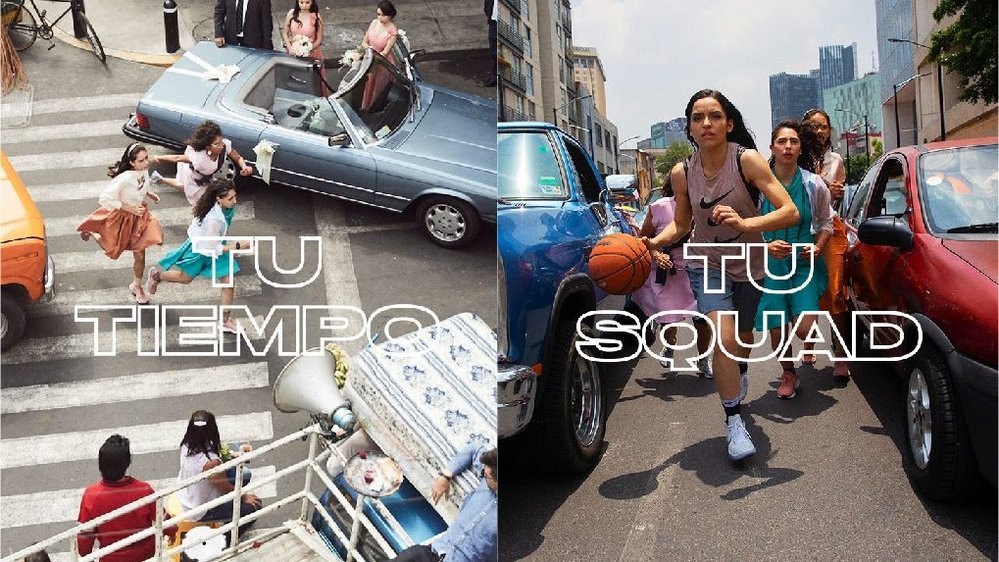 To promote the initiative, Nike Women worked with Wieden+Kennedy, Portland, to create a TV spot. The film features top female Mexican athletes such as football player Nayeli Rangel, boxer Mariana Juárez, Olympic athlete Paola Morán, Olympic gymnast Alexa Moreno and basketball star Casandra Ascencio, sprinting through the streets of Mexico City.

The women are faced with various challenges, from wolf-whistling men to construction sites, but they hurdle them all - proving that the challenges of being female are not an obstacle.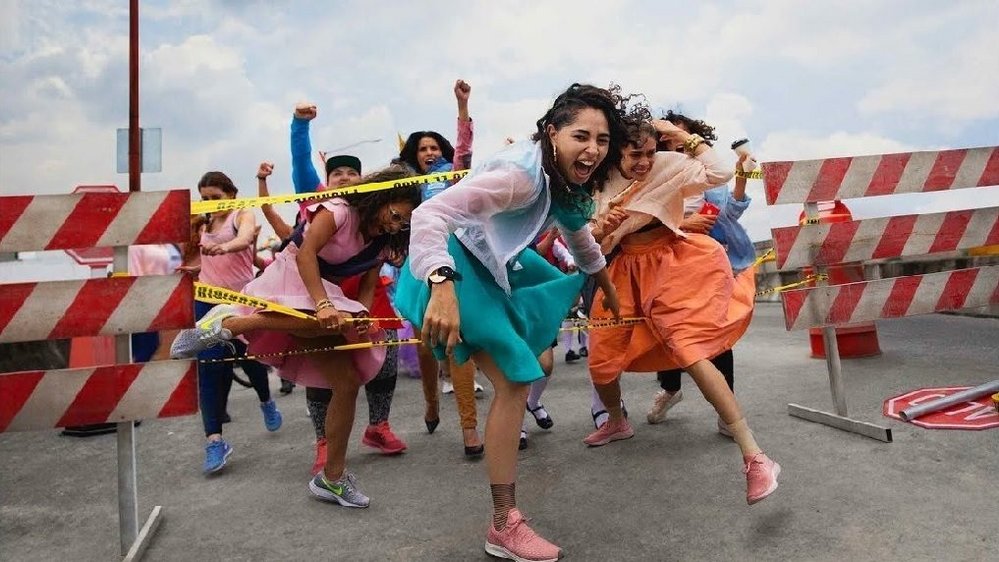 Contagious Insight 
/
No obstacles / According to a University of California, San Diego study, Physical Activity in Latinas: social and environmental influences, Latinas tend to receive little encouragement for undertaking physical activity. This mainly comes down to social and cultural influences, as there is a strong emphasis on family in Latin American countries, which often discourages women from taking up sports. The result is almost half (47.8%) of adult Latinas or Latino women report they never engage in any leisure time physical activity, compared with just 29.2% of non-Latino white women.

The UCSD paper also outlines that there are many environmental barriers such as crime, heat, traffic and a lack of facilities that make physical activity unadvisable for women. Neighbourhood safety is cited as the main reason Latina women avoid physical activity, noting they were afraid to leave their homes, especially in low-income neighbourhoods.

Nike's actions until now also reflect this disinterest. Though Just Do It has been the brand's slogan for 30 years, this is the first time it's been used in tandem with Nike Women in Mexico.

With Juntas Imparables, Nike is encouraging Latinas to challenge these obstacles, from gender equality to traffic. The film addresses a few of these pain points, encouraging women to believe that these challenges are not an obstacle for those who focus on achieving their goals. The leading protagonist also wears a blue handkerchief around her neck, which is a nod to the fight for legal abortion to be safe and free. The spot ends with her riding off on a white horse, Prince Charming's preferred mode of transport, which makes another statement (intentional or not) about female independence.

Those who train together / By asking women to register as a group of four, Nike could create a greater opportunity for Latina women to discover a new sport, and stick to it. The Physical Activity in Latinas: social and environmental influences report suggests that exercising in groups may help Latinas feel safer in their neighbourhoods, so gives them a greater chance of effectively increasing their activity.

Exercising in a group also helps people feel more accountable. Dian Griesel, president of DGI Companies, said, 'Working out with a crowd carries a plethora of intertwined benefits that include enhancing consistency, duration, motivation, conversation and inspiration. Workouts with others improve consistency because they involve a commitment. No-shows and cancellations get noticed by others, and positive peer pressure can help curtail the urges to skip a workout … or quit.'

By adding a Nike representative to the squad's WhatsApp group, the brand is also making women accountable to someone outside of their team.

Customer conversion / With this competition, Nike is weaponising its audience. The brand just needs to motivate one fan to recruit three of their friends, rather than converting all four customers itself. Just agreeing to join in isn't enough though, in order to participate you need to download and use at least one Nike app. So, if a team wants to win, every member of the squad will have to join the Nike app universe, which is filled with various buying opportunities and loyalty rewards.
Want more Contagious thinking? 
/
Subscribe to the Contagious newsletter to receive a weekly dispatch of campaigns, opinions and research, curated for strategists, creatives and marketers.
Contagious thinking delivered to your inbox 
/
Subscribe to the Contagious weekly newsletter and stay up to date with creative news, marketing trends and cutting-edge research.