Campaign of the Week
7 June 2022
Pedigree encourages child literacy with books for dogs 
/
Mars-owned pet food publishes five books for children to read to dogs, away from adult judgment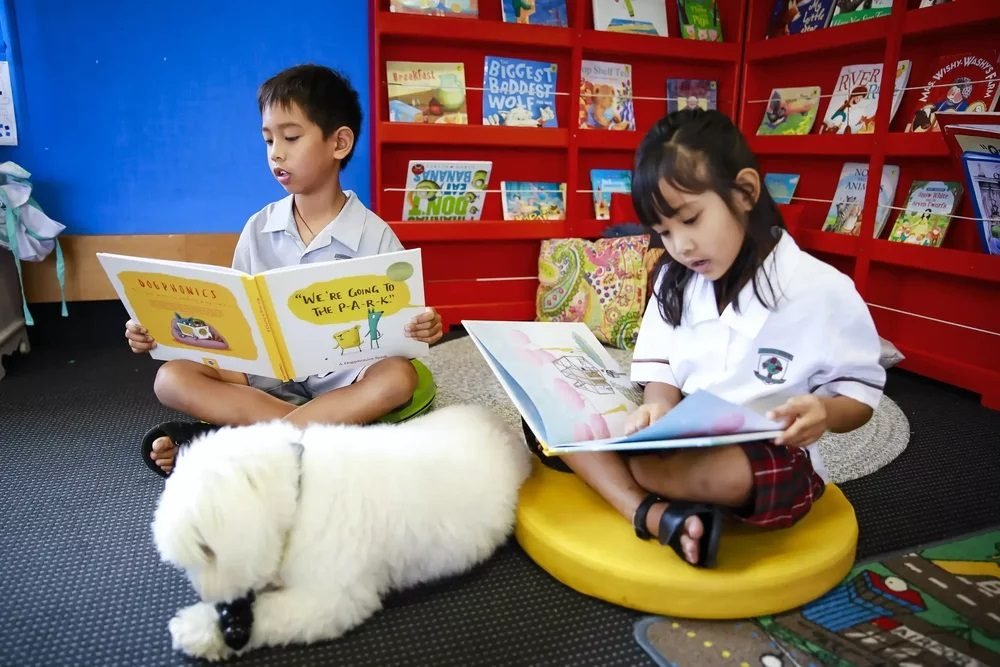 School closures and disruption to education over the past few years have made it harder for children to get the support they need when learning to read. One of the barriers children face is that they often feel judged by parents when they practice reading.
To help children build confidence as they learn to read, Mars-owned pet food brand Pedigree in New Zealand, with Colenso BBDO, Auckland, has created a series of five books designed to be read to dogs.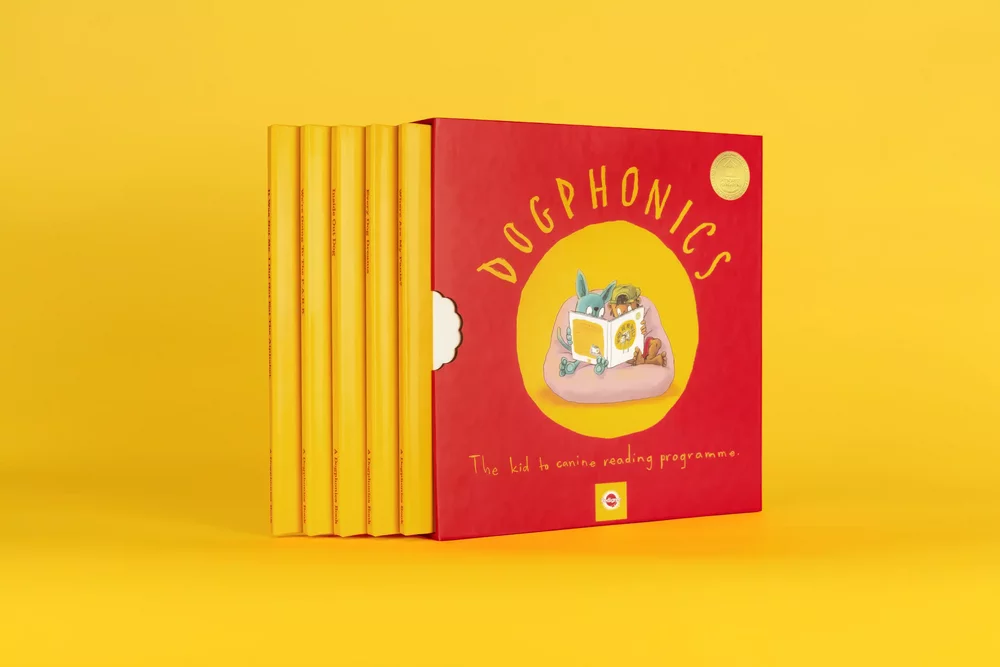 The books, including titles such as Where Are My Pants? and Every Dog Dreams, are available on Amazon and in selected bookstores.
Waltham Petcare Science Institute, owned by Pedigree's parent company Mars, carried out a research review in 2017 that found evidence that reading to dogs can help children's confidence and motivation.
The campaign launched in New Zealand on 21 March, and 92% of hard copies of the book sold in the first two weeks. All proceeds from sales went towards rehoming shelter dogs.
The initiative will also be rolled out in North America in the next few weeks.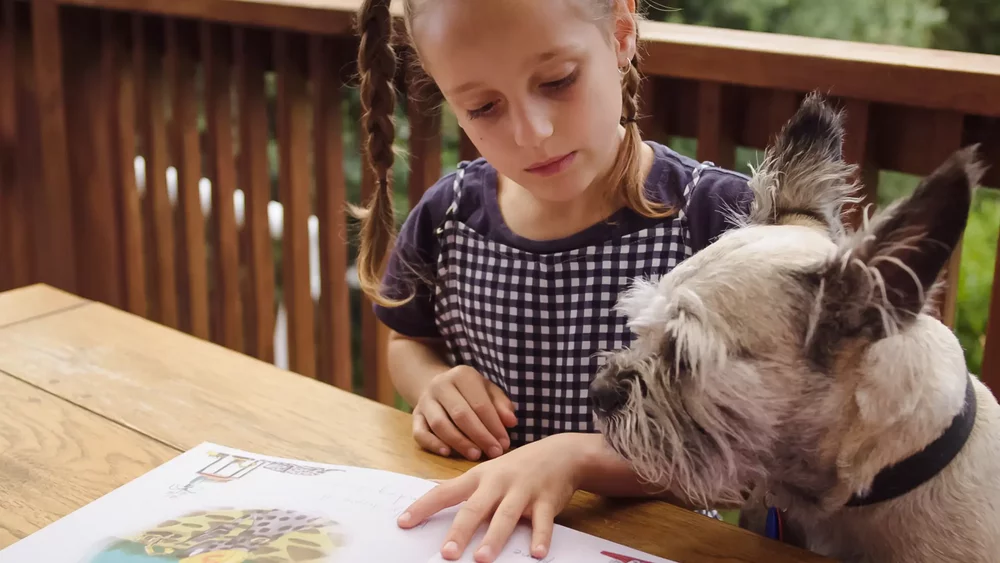 Angela Watson, managing director of Colenso BBDO, told Contagious: 'The Dogphonics programme allowed families and teachers to have more positive conversations about the stigma associated with learning to read, and what better catalyst than our non-judgemental, and extremely loveable four-legged friends.'
Results / According to the agency, at the time of writing the campaign had a total gained reach of over 1 million.
Contagious Insight 
/
Category first / Over the past few years, Pedigree has created campaigns centred on the idea of 'feed the good' – showing how dogs bring out the best in us. As such, the brand's campaigns rarely feature the product, and instead demonstrate the value dogs have to humans.
Take 2020's Take A Baby Step Into Parenting, which showed young people the benefits of adopting a dog instead of having children, while 2017's Child Replacement Programme encouraged empty nesters to find comfort in a new furry friend after their children moved out. Rather talk product, both promote category growth over the long-term by encouraging dog ownership.
Dogphonics refreshes this position for a different audience, targeting parents of young children. Parents are a smart group to target – a 2020 survey carried out by Companion Animals New Zealand found that 42% of households with children under the age of 8 have a dog.
Paw-poseful brand / Also part of Pedigree's 'feed the good' positioning is an ongoing commitment to rehoming shelter dogs. Every campaign the brand has carried out on this platform has involved a measure to encourage the adoption of dogs from local shelters. Furthermore, the Pedigree Foundation has provided over 5,800 grants to shelters to help them support dogs into loving homes, awarding nearly $10m. This constant dedication and financial support for their chosen cause gives the brand credibility.
Fabio Alings, Pedigree's global brand director, said: 'Our purpose at Pedigree is to "feed the good" dogs bring to the world. The Pedigree Dogphonics book set perfectly captures the essence of that purpose: Dogs boosting the confidence of children who are learning to read, and young readers returning that favour by helping shelter dogs find a loving home to call their own.'
Barking up the right tree / This campaign is inherently likeable. Kids are cute, and dogs are even cuter. Dogphonics pairs the two effortlessly and with purpose, appealing beyond the target of parents to anyone with a heart. As Ahmad Salim, executive director of Mars business and innovation at Colenso BBDO, told us in an interview about the Take a Baby Step Into Parenting campaign: 'We always create the work in a way that is universally appealing so that affinity with the brand improves whether you're a dog owner or not.'
Furthermore, the timely nature of this campaign makes it more likely that the brand will be able to connect with its audience. Pedigree has created a campaign around reading to dogs before in the Philippines in 2017, hosting events in partnership with the Reading Association of the Philippines. However, disruption to schooling caused by Covid-19 makes the idea even more relevant, especially in New Zealand, which has faced some of the strictest pandemic restrictions. The initiative has also been updated to better suit a region still affected by the pandemic, by creating a physical and easily available product allowing New Zealanders to take the practice into their own homes.
Get Contagious Membership 
/
This article was taken from Contagious Online, a constantly updated and fully searchable repository of advertising case studies, in-depth strategy interviews and other resources. To find out more about Contagious Online or to arrange a free trial, click here.
Want more Contagious thinking? 
/
Subscribe to the Contagious newsletter to receive a weekly dispatch of campaigns, opinions and research, curated for strategists, creatives and marketers.
Contagious thinking delivered to your inbox 
/
Subscribe to the Contagious weekly newsletter and stay up to date with creative news, marketing trends and cutting-edge research.