Campaign of the Week
6 September 2018
Campaign of the Week: Potato Pay, Ore-Ida 
/
French fry brand repositions its products as bribes for parents of fussy eaters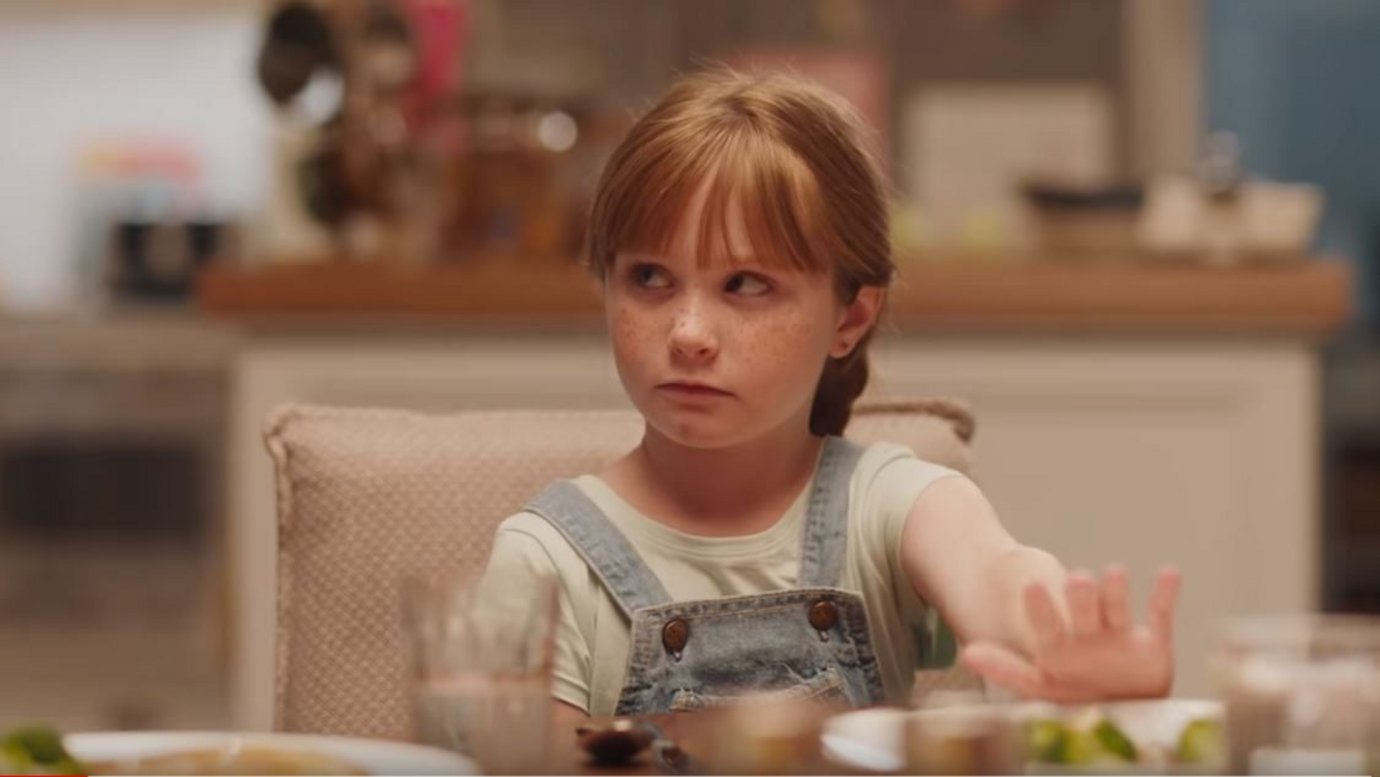 American potato-based frozen food brand Ore-Ida is celebrating National French Fry Day by turning its fries into bargaining chips.
The Potato Pay campaign, created with Droga5 in New York, gives parents of fussy eaters an easy way to get their kids to eat their greens: bribery.
'Is it ethical? No. But edible? Yes,' a woman in the promotional video says, explaining that parents can just pay kids to eat food they don't like with the fries they do. 'It's the same bribery we all know and love, but now easier to admit to.'
Along with the video, the campaign is supported by a website that contains instructions on how to execute a Potato Pay transaction; answers to 'frequently asked questions' like: 'What happens if my Potato Payment is declined?'; and a chart depicting how many Ore-Ida chips are required for different foods (a carrot only needs one, whereas tofu requires five).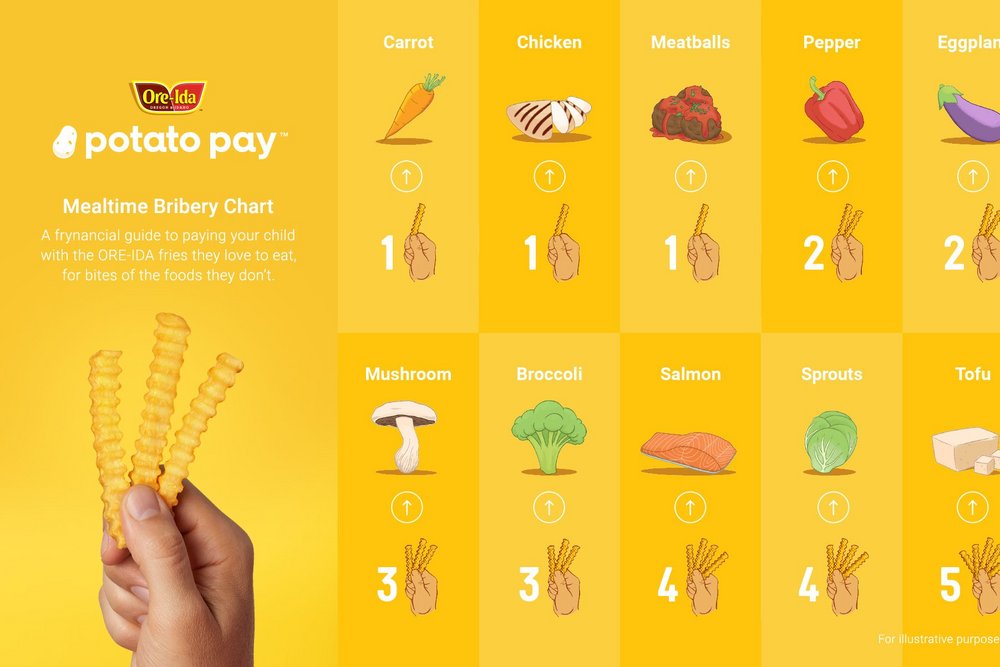 The Kraft Heinz-owned brand is also giving away free packs of its Ore-Ida Golden Crinkles to get parents started.
Contagious Insight 
/
Honest positioning / Countless brands have tried to convince us that fries can be healthy. They're baked, not fried. They're low in saturated fat. But, with this campaign, Ore-Ida is being totally honest about what they are: a treat. By encouraging parents to bribe their children Ore-Ida is positioning its fries as an essential part of a balanced diet – they might not be the healthiest thing on the plate, but without them broccoli would be totally off the table.

Bribes for eating vegetables have proved successful in the past. In 2016, a studypublished in the US journal Health Economics gave 8,000 kids 25 cents for eating healthily, and saw the number of children eating at least one serving of fruit and veg double.

A touch of sass / The whole campaign is executed with a good dose of sass. 'Parents, is this struggle familiar? I mean, who has time for this shit?' the sassy Ore-Ida spokeswoman says in the campaign film, after watching a child push her food away over and over again. It's an odd concept to push, bribing your children, but any parent who's said 'Eat your greens if you want dessert' has already done it. And Ore-Ida cuts out any risk of being seen as a creepy child-bribery-promoter by keeping the tone light.

Frozen differentiator / The frozen French fry market is becoming increasingly crowded. Allied Market Research projects that the frozen potato market will be worth about $66.6bn by 2023, up from $50.8bn in 2016. On a more anecdotal level, a search for 'frozen fries' in Walmart.com's frozen foods department turns up 188 results. Kroger's website gives 102 results for the same search term, so Ore-Ida has some serious competition.

By building an attention-grabbing and PR-friendly campaign that equates its products with something of great value, Ore-Ida has created a way for it to stand out from its competition on National French Fry Day (when, inevitably, all the other French fry brands will also be out in full force).
Want more Contagious thinking? 
/
Subscribe to the Contagious newsletter to receive a weekly dispatch of campaigns, opinions and research, curated for strategists, creatives and marketers.
Contagious thinking delivered to your inbox 
/
Subscribe to the Contagious weekly newsletter and stay up to date with creative news, marketing trends and cutting-edge research.