Campaign of the Week
13 August 2018
Campaign of the Week: Rare Stripes, Tiger Beer 
/
Beer and fashion brands partner with wildlife charity to save tigers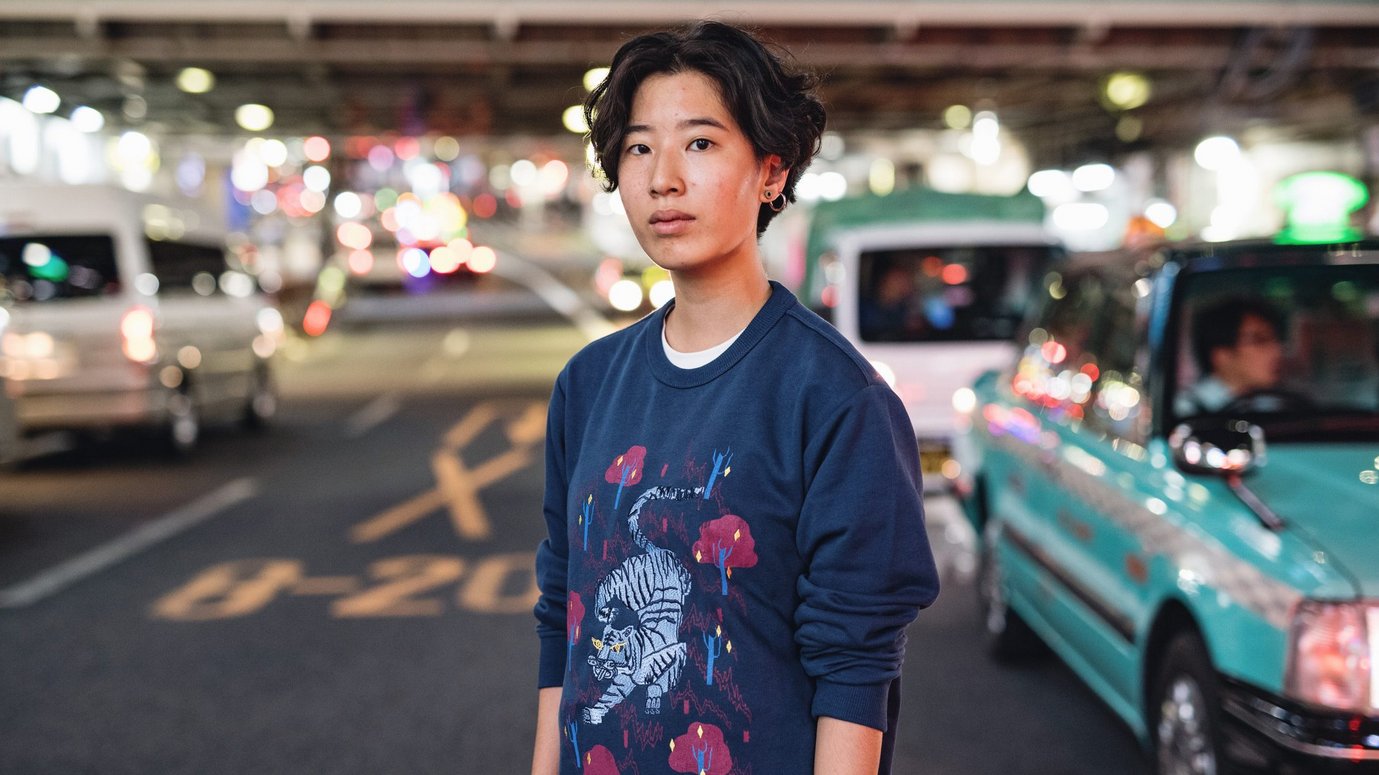 Both Tiger Beer and luxury fashion house Kenzo have a connection to tigers. Tiger Beer's is obvious, its name and logo, and Kenzo introduced a tiger icon to its clothing seven years ago. So, it makes sense that both brands are concerned that there are as few as 3,900 tigers left in the wild.

During an interview for our Tiger Beer brand spotlight, the brand's global director Mie-Leng Wong told Contagious that Tiger Beer had formed a six-year relationship with the World Wildlife Fund in order to grow the population of wild tigers. 'It's completely unique,' she said, 'the WWF has never collaborated with an alcohol brand before.'

As a part of this wider initiative, Tiger Beer, with the support of Kenzo, has developed a capsule collection inspired by tigers in the wild. All the proceeds from the eight limited-edition items will be given to the WWF in support of doubling the tiger population.
The Rare Stripes collection was designed by four emerging artists and is being sold under the Kenzo brand.
All four of the artists, from Malaysia, Cambodia, Indonesia and the US, were flown out to Cambodia to visit a tiger wildlife conservation site and hear from Phurba Lendhup, a WWF wildlife specialist.
Lendhup explained that tigers are a target for poachers and showed the artists confiscated snares. The artists were also told the stories of individual tigers, which they used as inspiration for their designs.

This whole process was carefully documented and turned into a five-minute promotional film by Marcel Sydney, Tiger Beer's ad agency.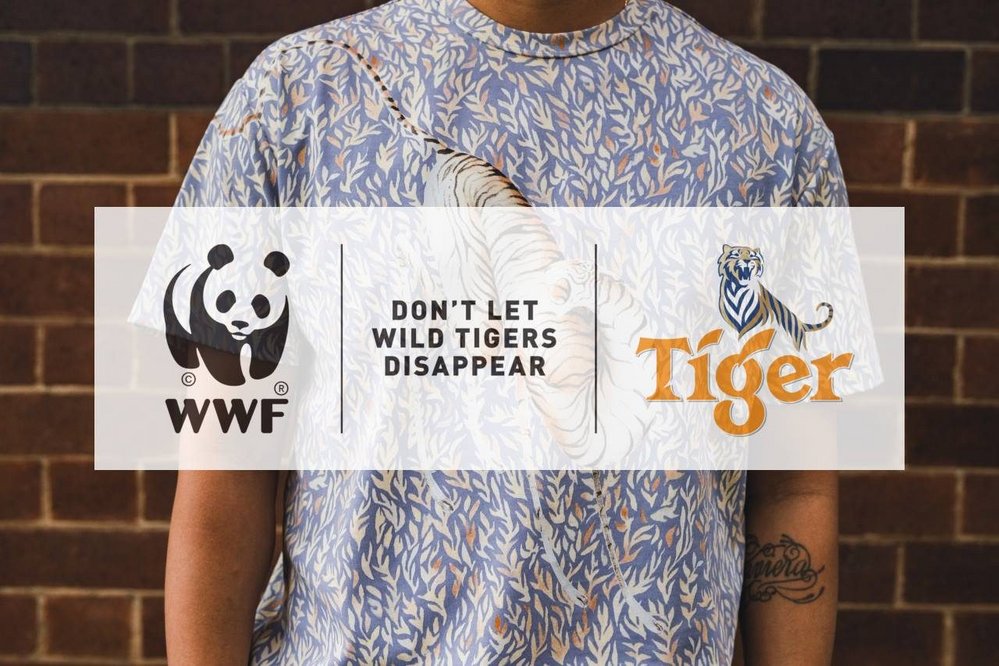 Each artist created their design based on a real tiger and its story. American artist and sculptor Meryl Smith, for example, was inspired by Nameless, a tiger that was found alive, with his paw caught in a snare trap, but died shortly after. Her watercolour painting, which was printed onto T-shirts, depicted a tiger with long, doe-like legs intertwined with a wire.

The capsule collection dropped on 21 July in Tokyo, and items will be available to buy in select Kenzo stores at the beginning of August.
Every piece of apparel had the tiger that inspired its design's stripes stitched into the fabric (tiger's stripes are like human fingerprints, in that no two patterns are the same). A QR code was also integrated into the label, so customers could scan the item to learn more about the story of the tiger behind it.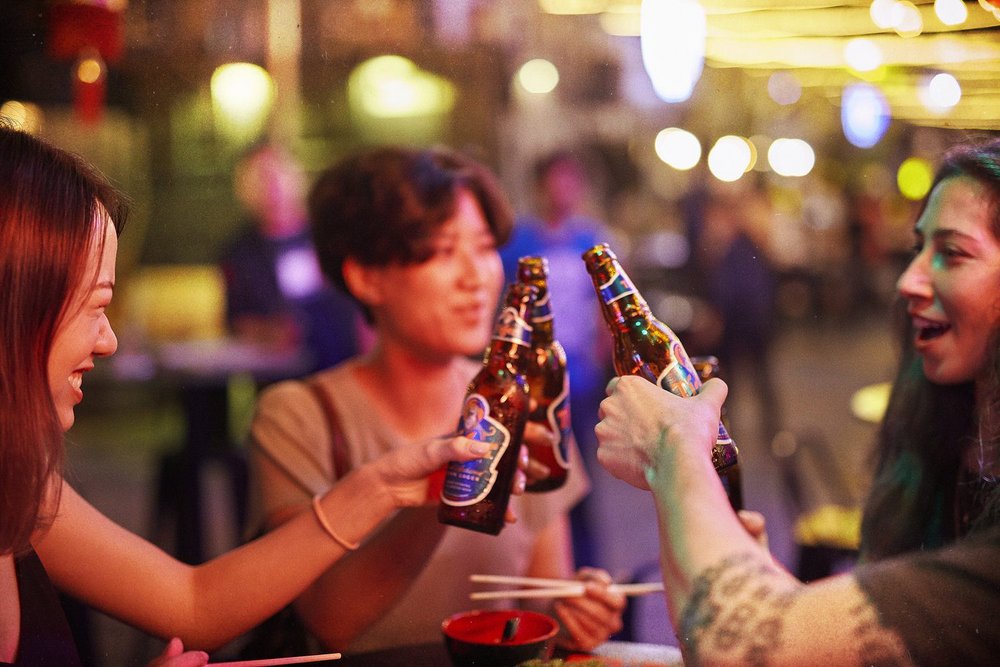 Contagious Insight 
/
Youth engagement / As we reported in our Tiger Beer brand spotlight, the Heineken-owned brand recently shifted its positioning to better target younger consumers. 'There's a lot of power in the hands of the young generation,' said Iona Macgregor, chief strategy officer at Marcel Sydney, 'that's something that Tiger really wants to get behind.' By partnering with emerging artists, with their own social followings (American artist Meryl Smith has almost 5,000 followers on Instagram and Sean Lean has over 10,000), and millennial-friendly brand Kenzo, Tiger Beer is tapping into that young-consumer market.

This campaign is also cause-driven, which is another engagement-booster when it comes to younger audiences. The American Marketing Association cites Cone Communications research that states that 70% of millennials are willing to spend more on brands supporting causes they care about. That same research found that, along with their $2.45tr of spending power, millennials are 60% more likely to engage with brands that discuss social causes.

Full-power purpose / This campaign isn't just a one-off execution, it's part of a six-year partnership between Tiger Beer at the WWF. And there's a legitimate connection between the brand and the cause. 'There is a possibility that we might live in a world without tigers except inside zoos, and that's our namesake, our icon, it's the whole tiger spirit,' said Leng. 'So it's something we want to protect, quite frankly.'

Tiger Beer also has a specific goal. Rather than just an abstract 'help the tigers', the beer brand is working towards doubling the wild tiger population over the next four years (it's two years into its partnership with the WWF. The purposeful elements of the campaign are also strengthened by connecting each item of clothing to a specific tiger, and then giving customers the option of learning more about said tiger.

By attaching the cause to trendy clothes, Tiger and Kenzo have created an accessible way for younger consumers to engage and educate themselves about the plight of the tiger (and potentially donate to the WWF, even if they can't get their hands on/afford one of the limited-edition items).
Contagious thinking delivered to your inbox 
/
Subscribe to the Contagious weekly newsletter and stay up to date with creative news, marketing trends and cutting-edge research.