Campaign of the Week
29 March 2022
Rexona deodorant sponsors cricket umpires' armpits 
/
Deodorant brand in Australia sponsors umpires' armpits during cricket tournament, boosts sales by 10%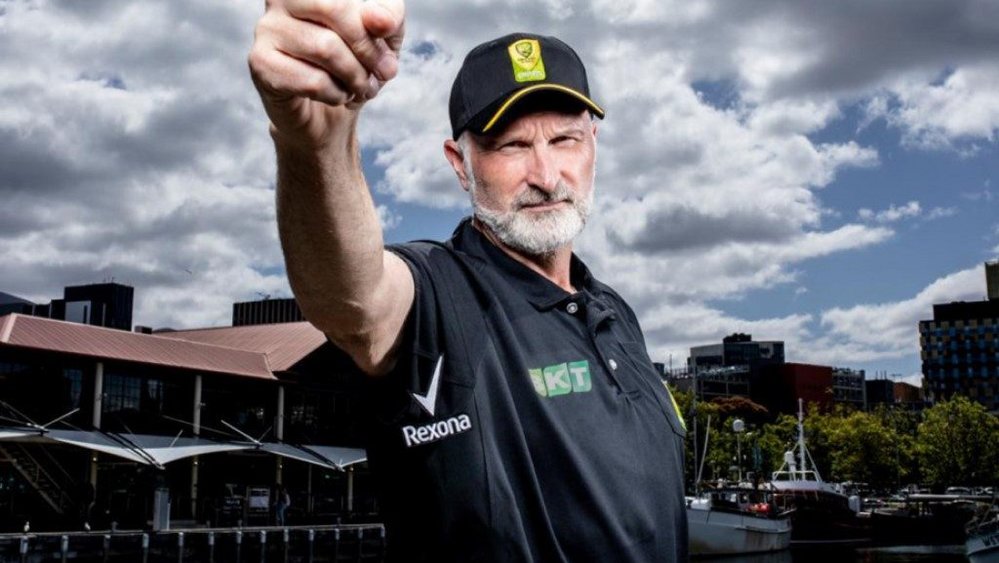 For the 2020 to 2021 cricket Big Bash League (BBL) in Australia, Unilever-owned deodorant brand Rexona Clinical Protection utilised an unexpected media placement across the three-month tournament, positioning its tick logo and brand name on the armpits of referee's uniforms.
Pitvertising was developed with Clemenger BBDO Sydney, after the creative agency noticed that cricket umpires raise one or both of their arms to make calls on the game. On making such a call, eg giving a player out, the Rexona logo would be revealed from its tucked away spot.
The shirt sponsorship component of the campaign, which featured the brand's logo on the shirts of all Cricket Australia referees across the 61 league matches, was supported by a 15- and 30-second TV ad that emphasised the deodorant's 'three time's the protection for those high pressure moments'.
In the ad, a young man who is umpiring his work's annual cricket match has to make a tough call on whether his boss is LBW.
Rexona also partnered with broadcasters Channel 7 and Fox Sports to integrate the Pitvertising into wicket replays, while promoting the campaign further with in-store promotions and via activations at cricket stadiums.
Results / According to the case study video, the Pitvertising campaign increased sales of Rexona Clinical by 10% in Australia during the BBL season. The brand also reports that the campaign received 1.35 billion views throughout the season, 55 million media impressions and that 22,393 tweets featuring the #Pitvertising hashtag were made during the campaign. Pitvertising also scooped the Grand Prix at the 2022 Spikes Awards in the Outdoor category.
Contagious Insight 
/
Low-budget bangers / According to the brand, cricket is the most heavily branded sport in the world and has an oversaturated sponsorship market of $750m a year, and it reports that player shirt sponsorships can top multiple six figures. Rexona's Pitvertising campaign is the antithesis of expensive 'badging exercise' shirt sponsorships, choosing an untraditional type of partnership in sponsoring the Cricket Australian umpires instead of the players. The agency said, 'When we told Cricket Australia our idea, they didn't even know how to cost it, which led to an insanely discounted deal generating a return on investment that's unheard of in this category for a low investment.' You can check out more effective low-budget campaigns in our collection here.
A great hook / The other core element in play here is the unique and distinctive placement of Rexona's logo compared with typical shirt sponsorships. For example, in a sport like Formula One, the racing suits of drivers can be seen adorned with dozens of patches all from different brands – and as a result all blurring into one. Pitvertising plays into the Isolation Effect, a behavioural bias that suggests people are more likely to remember something if it stands out from the crowd. Rexona's underarm placement demands greater attention due to the unconventional nature of seeing a branded logo in a hidden spot that's revealed during high-pressure or celebratory moments of the game (on giving a wicket or calling a six). These are moments guaranteed to get fans looking at the umpire, and they are also critical match plays that are likely to be replayed during highlight reels and on sports news – granting even further exposure for Rexona.
Medium as the message / Another clever component of Rexona's Pitvertising campaign is that the media placement of the logo is exactly where Rexona's deodorant products are applied. This is noteworthy because the job of a referee is widely recognised as highly stressful, requiring correct calls to be made while a baying crowd watches on. Here, Rexona confidently promotes its product being able to stand up when such decisions are made in the 22.7°C Australian summer sun without a sweat stain in sight – a great advertisement for the effectiveness of Rexona's deodorant.
Want more Contagious thinking? 
/
Subscribe to the Contagious newsletter to receive a weekly dispatch of campaigns, opinions and research, curated for strategists, creatives and marketers.
Contagious thinking delivered to your inbox 
/
Subscribe to the Contagious weekly newsletter and stay up to date with creative news, marketing trends and cutting-edge research.