Campaign of the Week
Contagious I/O
/
23 February 2021
Skittles creates frustrating WeChat game to celebrate Chinese New Year 
/
Confectionery brand offers cash prizes to those who complete tediously repetitive mobile game to boost sales in the lead up to Chinese New Year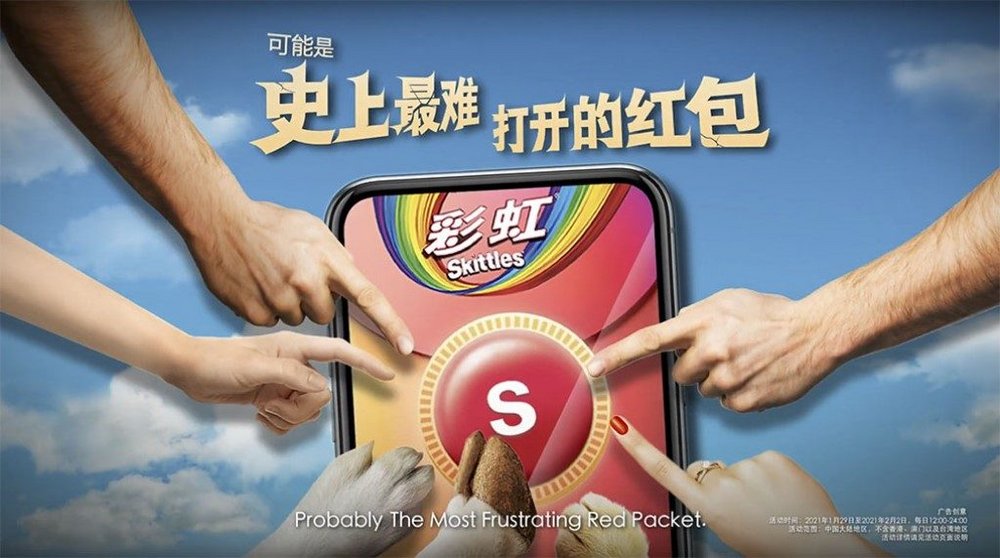 Confectionery brand Skittles has created a mobile game on the popular app WeChat to encourage sales and boost salience of its candy before Chinese New Year.
The game was inspired by the Chinese tradition of gifting red envelopes (known as 'hongbao') that contain money to loved ones over the holiday period. In recent years, it has been possible to digitally gift hongbao, which can be opened by a single tap on the social media platform WeChat.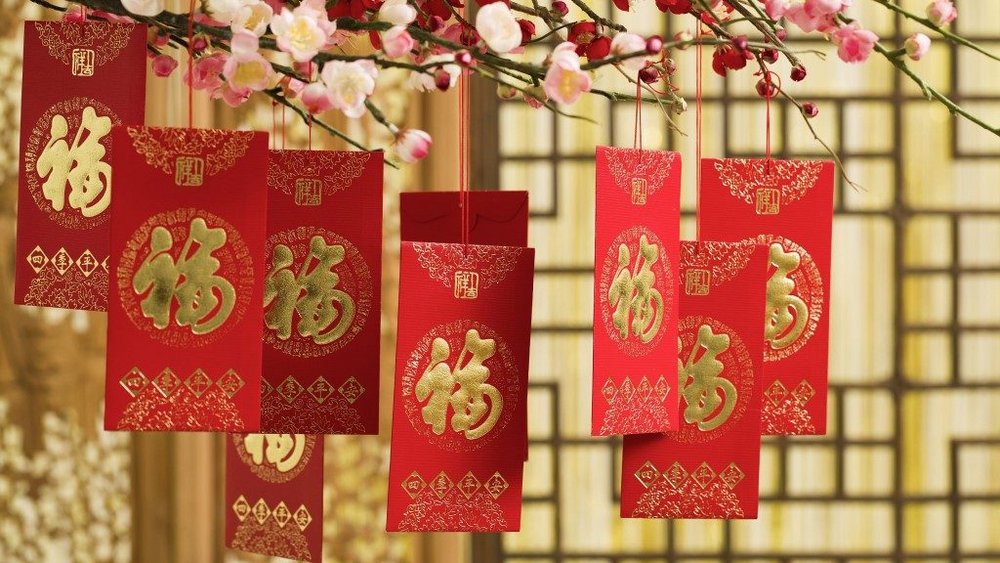 Aligning with this behaviour, Skittles and agency DDB China Group Shanghai & Guangzhou created The Most Frustrating Red Packet – digital hongbaos that required 50,000 consecutive taps to open. Skittles released one digital red packet per day for five days on WeChat. Every day, the participant who reached 50,000 taps in the fastest time would win ¥49,999 ($7,750).
To play, people had to purchase hongbao-themed packs of Skittles in-store that contained a unique QR code. A quick scan of the QR code opened a WeChat mini program where the game was hosted.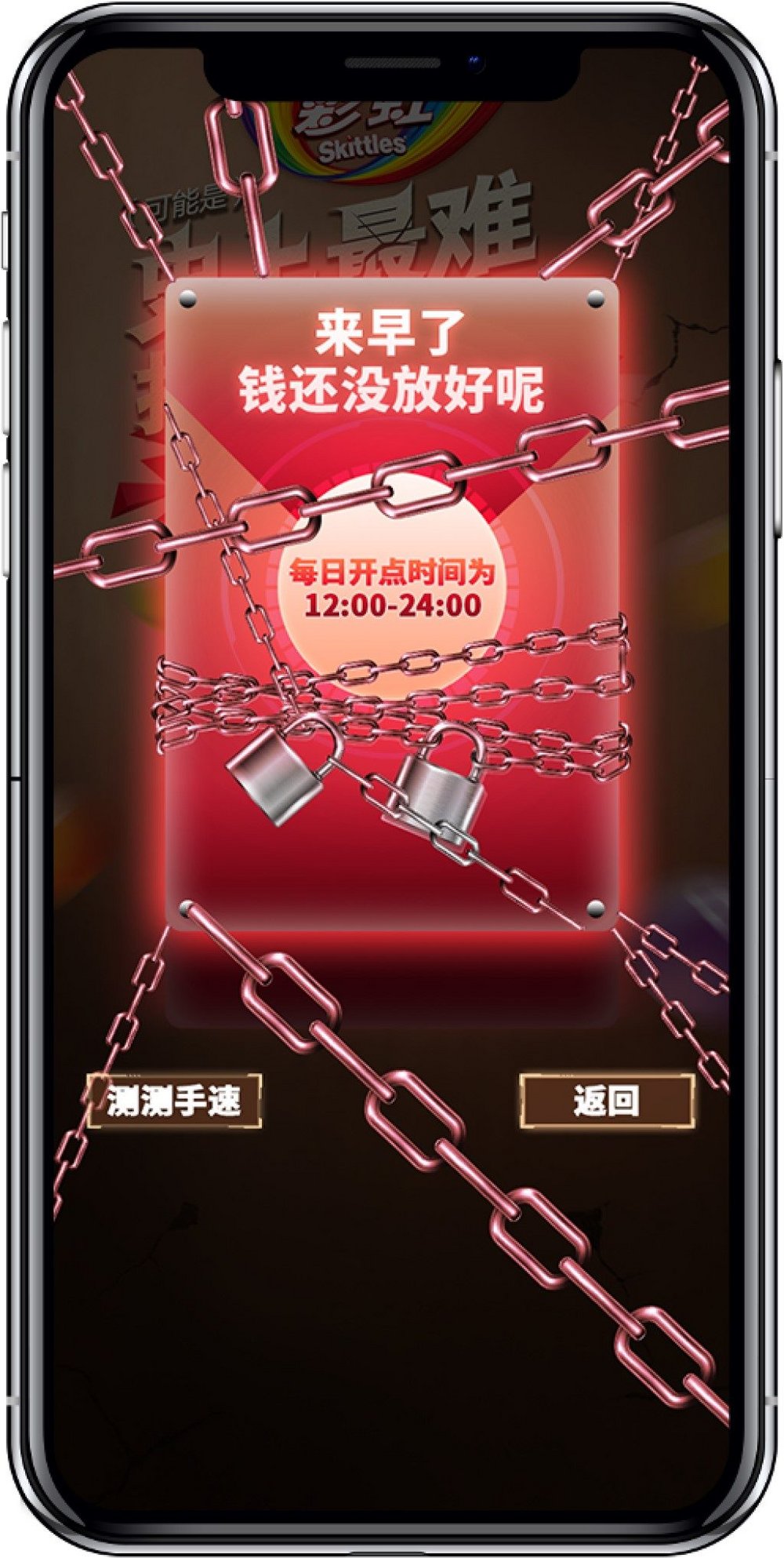 Across the five-day campaign, which occurred two weeks before the start of Chinese New Year, the quickest time was recorded at one hour, 52 minutes, and 29 seconds. To prevent cheating, the game randomly issued identification tests to ensure a human was tapping and not an automated machine.
Skittles teased the campaign through influencers to generate buzz on social media. This was then followed by a TVC that featured two friends sitting on a sofa participating in the competition. Both players age drastically while humorously discussing how much of a waste of time the game is.
Contagious Insight 
/
Experience / Skittles participatory game encourages people to spend time with the brand while strengthening its association with fun and entertainment. Skittles has consistently linked itself with 'fun' to make its brand seem more human and relatable, which you can read more about in our brand spotlight here. Certainly, the mobile game is an extension of this but it also manages to cut through the brand noise around Chinese New Year and engage audiences with an activity. Awing Chen, executive creative director of DDB Guangzhou & Shanghai, summed it up like this: 'Why would people spend time on advertisements at this time of year when there are so many other interesting things to do? We needed to let the brand speak in a very human way and interact with consumers in an engaging manner that offers a unique and fun experience.'
Premeditated campaigns / Although the public holiday is only officially a week-long (12 Feb – 18 Feb), Chinese New Year celebrations often last up to 16 days with millions of people travelling from the city to the countryside to be with their families. According to the Chinese Ministry of Commerce, $149bn was spent on shopping, restaurants, and activities around Chinese New Year in 2019. Also, according to a 2019 survey by research firm iiMedia, 53.3% of respondents said that casual snacks are the most indispensable goods during the festival period. Given the opportunity here, Skittles has chosen to activate several weeks in advance of Chinese New Year to keep the brand top of mind leading up to the important sales period and consumption occasion.
Distinctive assets / Skittles has a history of activating during Chinese New Year: in 2019 the brand created a film featuring Chinese celebrity Yibo Wang engaging in a rap battle with his uncle who asks awkward and intimate questions about his personal life (which is common during the holiday period). In 2018, Skittles leveraged this same insight but positioned its packets of sweets as a solution to awkward personal questions. Each pouch included fun and humorous answers to questions such as 'why are you single?' or 'when are you having children?'.
According to Byron Sharp in his book How Brands Grow, marketers need to create mental availability for their goods and reinforce memory structures through distinctive assets to grow their brands. Therefore, The Most Frustrating Red Packet is doubly effective for Skittles, as it reinforces its own distinctive red pouch while at the same time builds associations with the hongbao tradition which is at the centre of conversations around the holiday.
Game on / To increase engagement, awareness and loyalty, many a brand has launched apps and used gamification techniques (competition, scoring systems, and incentives) to appeal to its audience. Unsurprisingly, we've seen the efficacy of gamification time and time again. For example, Verizon Wireless boosted browsing time by 30% among half its users by using points and badges to gamify its website. And, Ford Motors increased sales by more than $8m and boosted Facebook likes by 600% with gamified content. Meanwhile, in Brazil, Fanta's mobile game (that required people to shout the brand's name into their phone to control the character) resulted in over 464,000 players continuously saying 'Fanta' for 290,000 minutes.
In short, by appealing to people's love of rewards, levelling up and competition through gamification, Skittles can better engage its target audience, extend the interaction it has with the consumer and consequently be more likely to remain top-of-mind at a key consumption occasion.
Want more Contagious thinking? 
/
Subscribe to the Contagious newsletter to receive a weekly dispatch of campaigns, opinions and research, curated for strategists, creatives and marketers.
Contagious thinking delivered to your inbox 
/
Subscribe to the Contagious weekly newsletter and stay up to date with creative news, marketing trends and cutting-edge research.