Campaign of the Week
Contagious I/O
/
18 May 2021
Subway counters damaging tuna lawsuit with Animal Crossing promo 
/
QSR fights fake fish claims with in-game challenge, reducing negative sentiment by 83%
In January this year, QSR chain Subway found itself at the centre of a lawsuit in the US, which claimed that its tuna sandwiches don't contain any tuna. The brand responded by reassuring customers that there was no truth to this claim and in fact, it serves skipjack, pole-line caught tuna, mixed with light mayonnaise.
To emphasise to its young target audience that Subway tuna subs contain 100% sustainably caught tuna and educate them about sustainable fishing, the brand launched a campaign in the UK and Ireland within the Nintendo Switch game, Animal Crossing: New Horizons, called Tuna for Tuna.
In the game, players fish for tuna with a pole and line – the same way Subway's tuna is sourced. The Tuna for Tuna campaign offered free tuna subs in return for any tuna that players caught in the game; to claim a free sandwich people just needed to tweet @SubwayUK a screenshot of their Animal Crossing avatar holding the tuna, using the hashtag #TunaForTuna.
To raise awareness, Subway and agency Above+Beyond, London, created an in-game avatar and created a video, which it posted on its social channels on 2 April, asking players of Animal Crossing to get fishing, the sustainable way. The brand also worked with four gaming influencers who live streamed their gameplay and enjoyed their free tuna subs while emphasising that Subway uses pole and line-caught tuna fish.
Results / Gamers spent over 400 hours of fishing combined, and the promo video received over 1 million views. There was a 233% increase in positive sentiment (an 83% reduction in negative sentiment).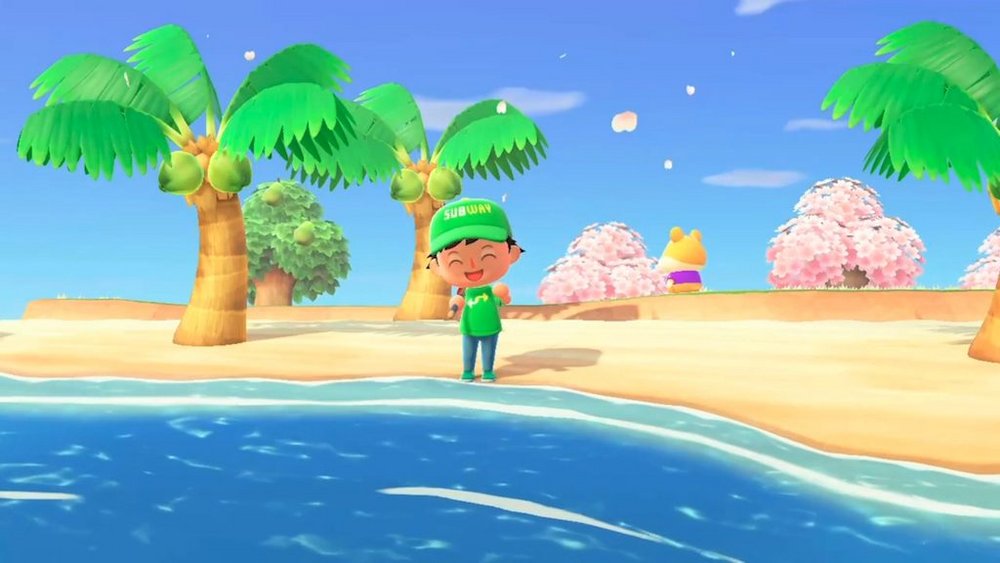 Contagious Insight 
/
Real deal / Subway was presented with an interesting challenge: a high-profile, clickbait-worthy lawsuit being dragged from headline to headline. The company released a statement refuting the 'baseless claims', but the damage was done. In the US, Subway offered 15% off footlong tuna subs with the promotional code 'ITSREAL'. But to really land the message with its target demographic of 'university students and young people', discounts and press releases weren't enough. Rather than wade further into the weeds of the false claims, the brand brought its sustainably sourced tuna to life in an engaging challenge on a hugely popular game with a captive audience. By rewarding players for something they were already doing (fishing), Subway made its point about authenticity and sustainability without boring people with the details of a barmy lawsuit. Further, the brand folded in a sampling mechanic to rebuild any lost trust in its food, incentivising people to try its tuna subs for free by positioning them as rewards for hard graft on Animal Crossing.
Blending in / It's not enough to simply insert your brand into a popular game – particularly Animal Crossing, which has hosted a plethora of brands lately (read our Insight & Strategy interviews with the creators of some of our top examples, including Hellmann's, Sentosa Development Corporation, and Amaro). To ensure its campaign landed authentically with Animal Crossing fans, Subway identified an existing behaviour and feature of the game and aligned it with its message – players catch tuna to sell on Animal Crossing, so why not give them an added incentive and reward them in real life, with tuna subs? The campaign achieves its two objectives: first, educating young people about how Subway sources its fish, and then providing instant proof of that claim with a free sandwich.
Want more Contagious thinking? 
/
Subscribe to the Contagious newsletter to receive a weekly dispatch of campaigns, opinions and research, curated for strategists, creatives and marketers.
Contagious thinking delivered to your inbox 
/
Subscribe to the Contagious weekly newsletter and stay up to date with creative news, marketing trends and cutting-edge research.