Campaign of the Week
22 March 2022
Finance firm designs disaster-proof home to promote insurance 
/
Australia's Suncorp creates prototype house to withstand extreme weather, earns news coverage from every major news network.
Extreme weather destroys or damages hundreds of thousands of Australian homes every year. Climate change is only exacerbating the problem, leaving entire communities in North Queensland uninsurable. Last year, leading Australian finance, insurance, and banking provider Suncorp launched a campaign to prepare Australians for future storms, promote awareness of Suncorp insurance, and demonstrate Suncorp's commitment to Australian resilience.
According to Suncorp, 97% of disaster funding is spent on repairing and rebuilding, while only 3% is spent on prevention. To encourage a more proactive approach, Suncorp worked with Leo Burnett Australia, Sydney, The Commonwealth Scientific and Industrial Research Organisation (CSIRO), James Cook University and Room 11 Architects to create a prototype of a home that can resist extreme weather. One House To Save Many was designed and built to withstand cyclones, floods and bushfires.

The One House to Save Many was conceived as a blueprint for future Australian homes: affordable, insurable, and able to withstand future conditions in Australia. Although the campaign's primary audience was mid- to high-income homeowners in the state of Queensland (a particularly storm-ravaged region), the integrated campaign was launched nationally in April 2021. A 60-second TV ad introduced the One House project, followed by product ads for Suncorp insurance.
Further outdoor and social placements promoted Suncorp's insurance products and reminded people to prepare for storm season. The advertising directed viewers to an online hub where people could learn how to make their homes more resilient and discover Suncorp policies. Suncorp also created a 23-minute documentary that told the story of One House, which aired on Channel Nine, and the concept was presented to government institutions and building companies.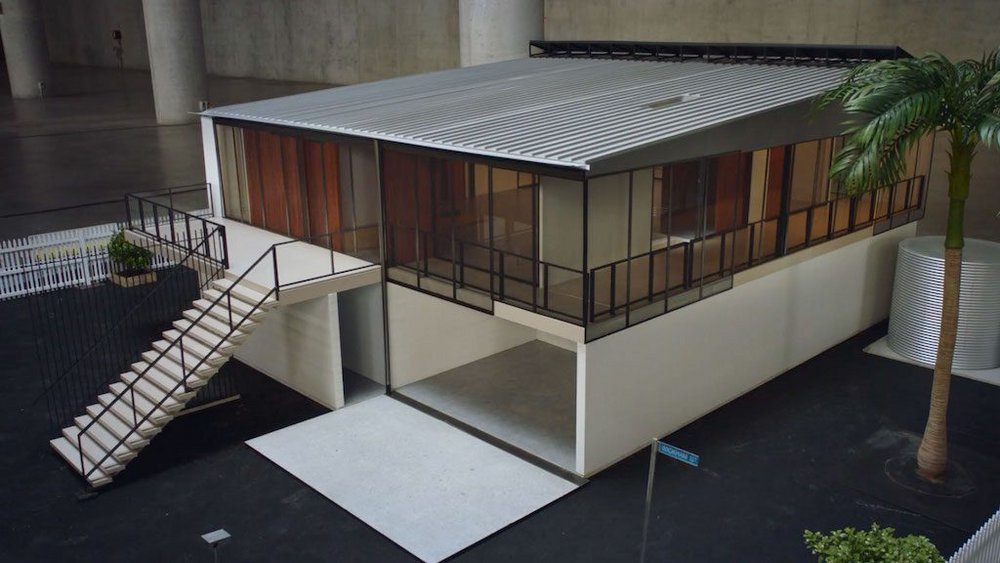 Results / According to the agency, the campaign reached 99% of the target audience through paid and earned media and was covered across every major Australian news network, resulting in more than 20 million impressions. The documentary aired multiple times on Channel 9 and in the first few weeks, Suncorp received enquiries from 13 leading industry and research stakeholders, four of Queensland's largest city councils, and two national building companies interested in partnering with Suncorp to scale One House across the country.
Led by Suncorp, the Insurance Council of Australia has since launched Project Resilience, which aims to embed resilience into the National Construction Code by 2025. Several weeks after launch, the Federal Government announced a $600m resilience fund for new disaster preparation and mitigation programmes. In addition, Suncorp saw more than 110,000 unique visitors to the One House website, with a 3.7 minute average dwell time.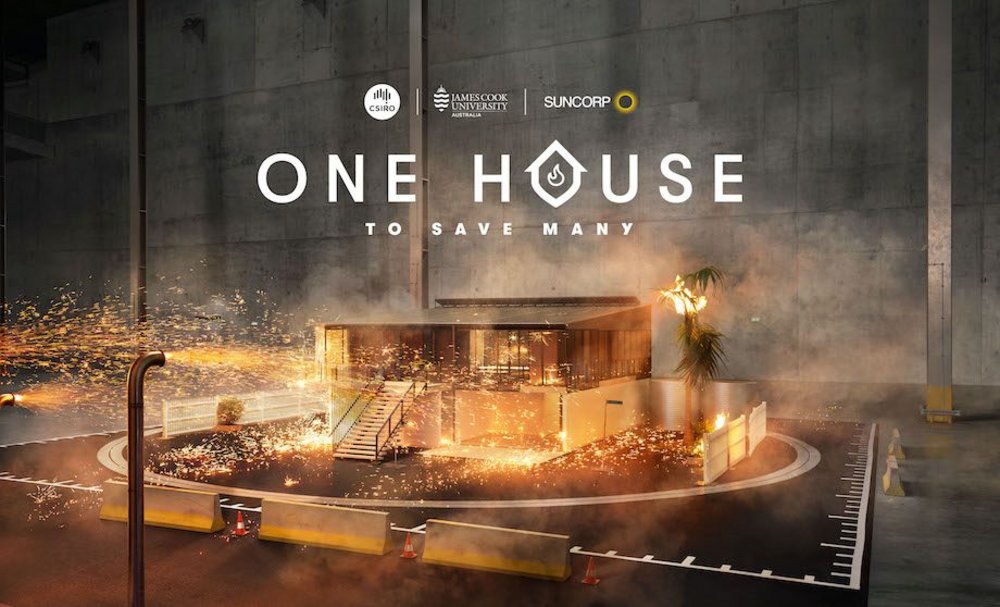 Contagious Insight 
/
A reframing game / As we know from speaking to NRMA Insurance (another leading Australian insurer) CMO Brent Smart, insurance is a low-interest category. 'For most people, insurance is a chore, it's not very interesting,' he says. Since 80% of people pay each time their insurance policy comes up for renewal, only 20% of people are actively shopping the category. So rather than talking about product, features and price, insurance brands need to look for lateral ways to catch the attention of the 80%. Like NRMA, which has launched preventative safety campaigns such as First Saturday and Ramp Rater, Suncorp is taking a proactive, rather than reactive approach with One House to Save Many. The benefits go two ways: as Suncorp points out, 97% of disaster funding is spent on repairing and rebuilding, so there is an obvious need for greater preventative measures that limit damage in the first place. As an insurer, there is also an obvious incentive to limit the number of claims, which can be done by helping customers prepare and protect their homes and assets against adverse weather. One way to do this is to attempt to change people's behaviour, as NRMA has often endeavoured to do – another is to directly influence infrastructure by delivering affordable, future-proof solutions such as the One House.
Crisis mode / We all know the risks presented by the climate crisis but for many Australians, those risks are a reality. In 2020, more than 134,000 Australian homes were damaged by extreme weather. For this reason, footage of wild storms and fires are not enough to ignite behaviour change; the campaign creative needed a shock factor. To achieve this, Suncorp has Australian families stand behind an observation window as a One House prototype is subjected to fire, water and wind, and a voiceover describes Australia's relationship with extreme weather and reiterates the need for more resilient homes. The contrast between the stillness and warmth on one side of the window and the violence and wreckage on the other is striking and attention-grabbing – and a clear departure from category norms. There's no bumbling fool dropping his keys and phone down a drain, this campaign gets to the heart of what families value: home. As well as pulling at viewers' heartstrings, the One House campaign does a good job of positioning Suncorp as an innovator in the category. Not only is the brand warning its customers to prepare for the future, it's also designed a real-life home that could protect them. The message drives positive brand associations and boils down to this: things aren't going to get any less dangerous, but Suncorp has the solutions (and policies) to keep you, your family and your home safer in the future.
Want more Contagious thinking? 
/
Subscribe to the Contagious newsletter to receive a weekly dispatch of campaigns, opinions and research, curated for strategists, creatives and marketers.
Contagious thinking delivered to your inbox 
/
Subscribe to the Contagious weekly newsletter and stay up to date with creative news, marketing trends and cutting-edge research.