Campaign of the Week
2 August 2022
Telco uses Waze ads to warn drivers about car-jackings 
/
South African telco Vodacom reroutes drivers away from hijack hotspots with strategically placed Waze ads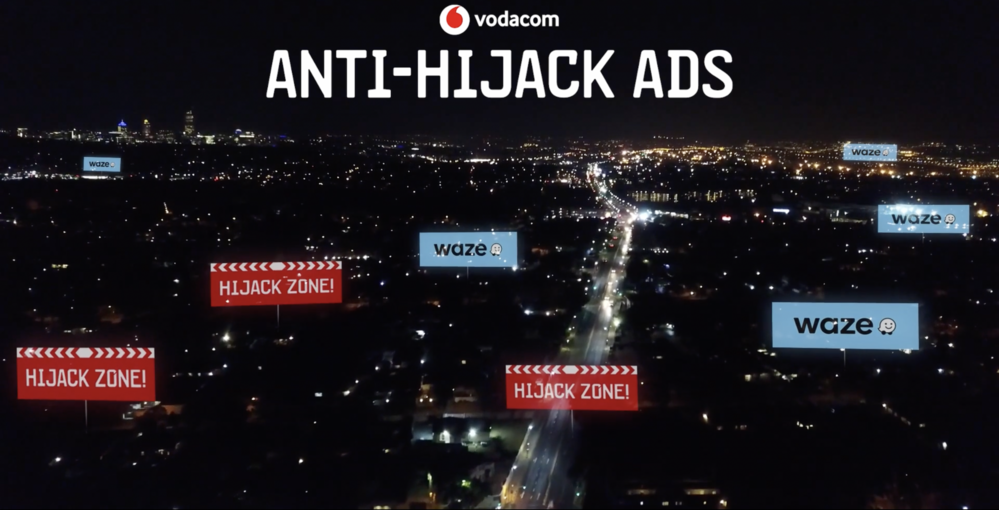 According to the South African Police Service (SAPS), Johannesburg has one of the highest rates of carjacking incidents in the country. In March 2022, South African telco Vodacom bought hundreds of ad spaces on popular driving navigation app Waze to warn drivers against travelling through potentially dangerous roads.
The Anti-Hijack Ads campaign, created by VMLY&R Johannesburg, used live and historical crime data to inform geo-located ad placements, which appeared on the app when drivers were stationary, warning of a danger zone ahead and offered a safer alternative route with one click. Location and time of day factored into when the ads popped up, for example, more ads appeared at night, when the likelihood of car crime increases.
Ryan McManus, chief creative officer of VLMY&R Johannesburg, said in a press release: 'We all live and drive on dangerous roads in our cities and we felt it was time for a smart solution. We came up with an idea that uses data, technology, and the power of Vodacom's network to help people drive safer.'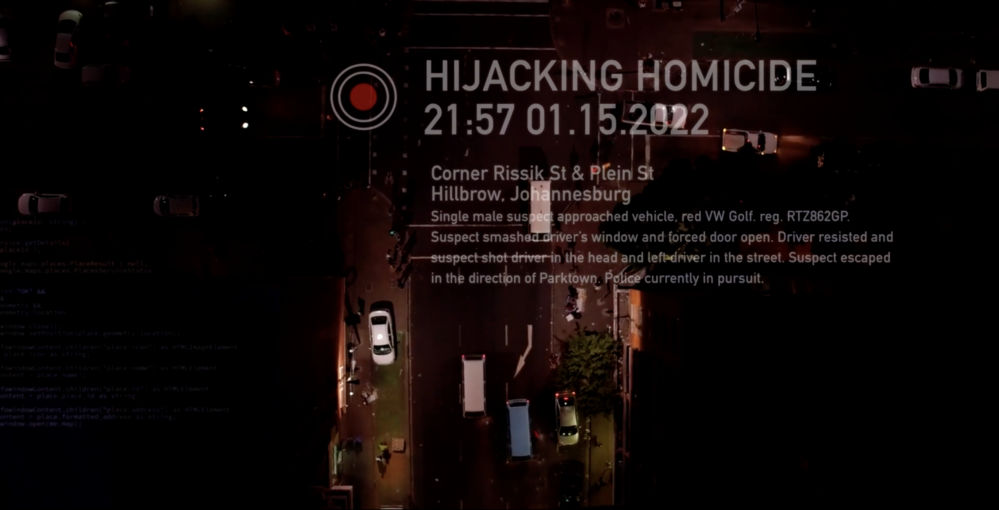 Results / According to the agency, the campaign reached 360,000 drivers, rerouting 200 drivers daily, and it doubled engagement for ads on Waze.
Contagious Insight 
/
Be generous / This campaign is a great example of a brand providing genuine utility to its customers in an unexpected and creative way. With over 30,000 hijacking incidents occurring in 2021 (at least one every hour), it is easy to see why safety may be front of mind for many drivers in South Africa. Vodacom identified an opportunity where it could use its capacity to intervene in a problem faced by its consumers. By easing a key point of anxiety for South African travellers and showing generosity, Vodacom signals to consumers that it is willing to leverage its technical expertise to solve their problems.
Ogilvy Pakistan's Hamza Iftikhar echoed this point in reference to Telenor's Naming The Invisible campaign, which provided birth certificates to undocumented children. He said: 'Why would that person want [Telenor's services]? Because of the positive impact we're creating, not just the fact that we're selling data.'
What's more, by using data in an unconventional way, the brand was able to flex its technical capabilities, demonstrating its superiority over its competitors as a choice of data provider.
Waze to go! / Waze has reportedly over 100,000 daily users in South Africa and 800,000 total users so is suitably a popular enough app on which to advertise. But placing advertising on a driving navigation app may go against traditional marketing wisdom: as author Richard Shotton points out in his book The Choice Factory, placing adverts in areas where people are not concentrating (ie, because they are driving) can reduce recall of a brand's message. However, Vodacom avoids this trap by providing the driver with relevant contextual information that demands attention to get them to their destination as safely as possible
The power of Waze has not gone unnoticed by other brands. A 2021 Nissan campaign, for example, made Waze accessible for Zulu-speaking South Africans by uploading a series of Zulu language commands to the app. Both campaigns show how brands can use the app to provide a useful service to people and demonstrate cultural fluency.
Contagious thinking delivered to your inbox 
/
Subscribe to the Contagious weekly newsletter and stay up to date with creative news, marketing trends and cutting-edge research.