Campaign of the Week
Contagious I/O
/
16 March 2021
Tiny Pub tour boosts sales for craft brewery 
/
Microbrewery Emerson's takes two-person bar on national tour of New Zealand, sees supermarket sales rise 26%
New Zealand craft brewery Emerson's is based in Dunedin, in the far south of the country. The regional beer brand wanted to grow its footprint nationally, while staying true to its core values about how beer should be brewed and consumed with craft, patience and appreciation.
Together with DDB New Zealand, Auckland, the microbrewery created an immersive experience: the Tiny Pub. Over several months last year the brand took this two-person bar on a national tour of New Zealand, stopping at various picturesque locations where customers could book (in pairs) 27-minute sessions – the perfect length of time to enjoy a pint.
Complete with a bartender and details such as a tiny dartboard, The Tiny Pub Gazette, and a mini piano, the Tiny Pub was designed to offer an authentic pub experience and billed as an antidote to modern gastropubs.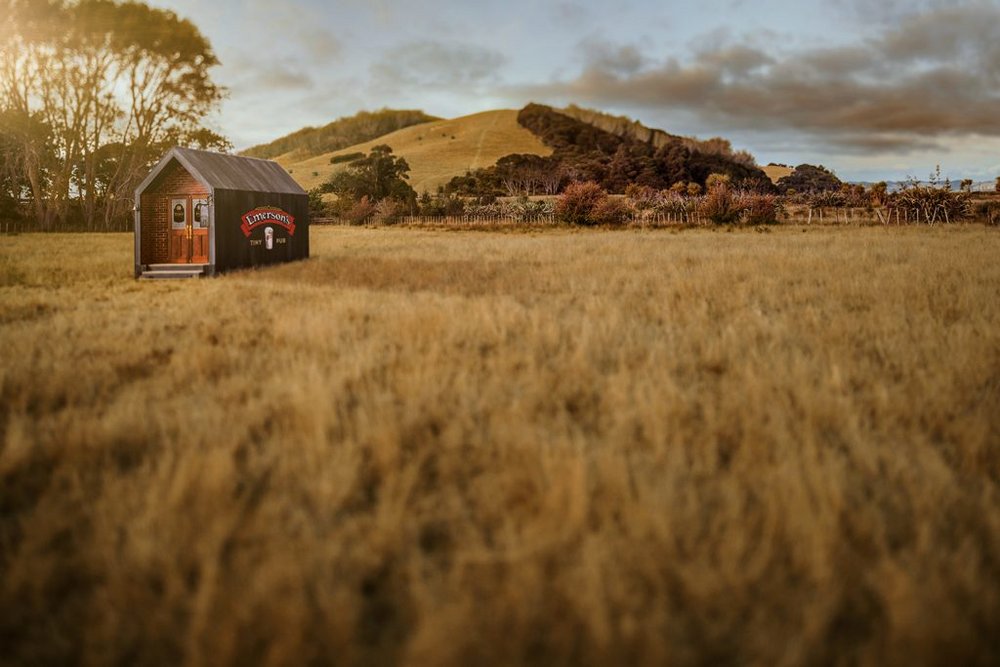 The Tiny Pub tour coincided with the end of lockdowns in New Zealand. 'Kiwis are reconnecting with a deeper appreciation for social activities that may have been taken for granted in a pre-lockdown world,' said Gary Steele, executive creative director at DDB New Zealand, in a press release. 'Emerson's is not for drinking on your own, it's there as a rewarding excuse to catch up with mates – the Tiny Pub campaign invites New Zealanders to simply take some time out to practice the art of genuine human connection.'
People can find out more about the bar, track its next move, and book a new experience on a dedicated website. Content from the tour, including the reunion of two long-lost friends, was captured and used for a social, online and OOH campaign promoting Emerson's beer, and the pub's launch was covered on national television – the entire tour was booked out before it began.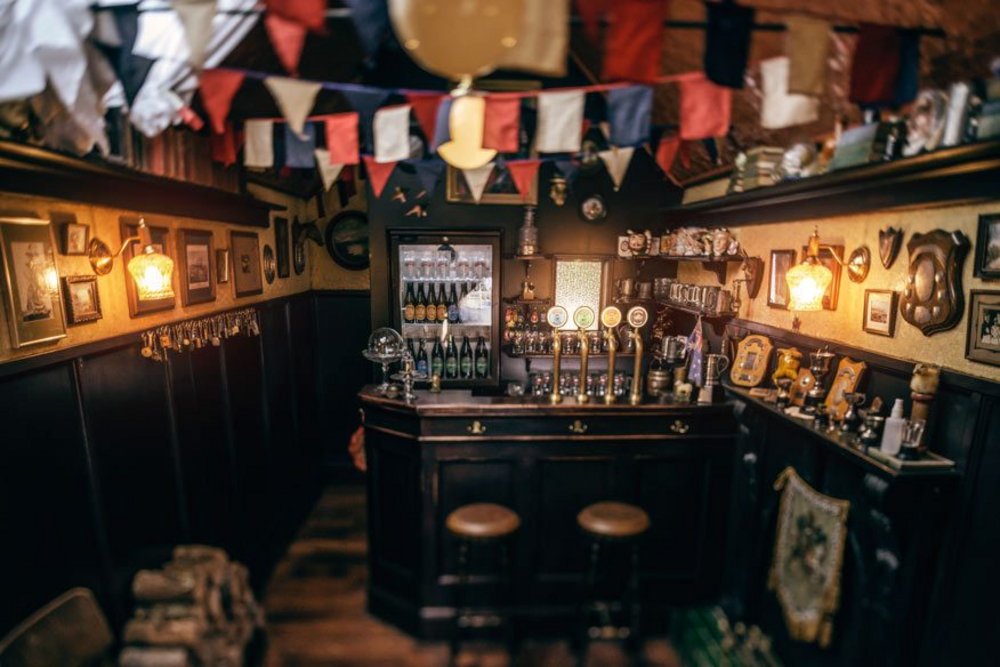 Results / As a result of the campaign, Emerson's experienced the highest brand recognition in its history as supermarket sales increased 26%. By the end of the tour, Emerson's sold out of its existing stock of beer.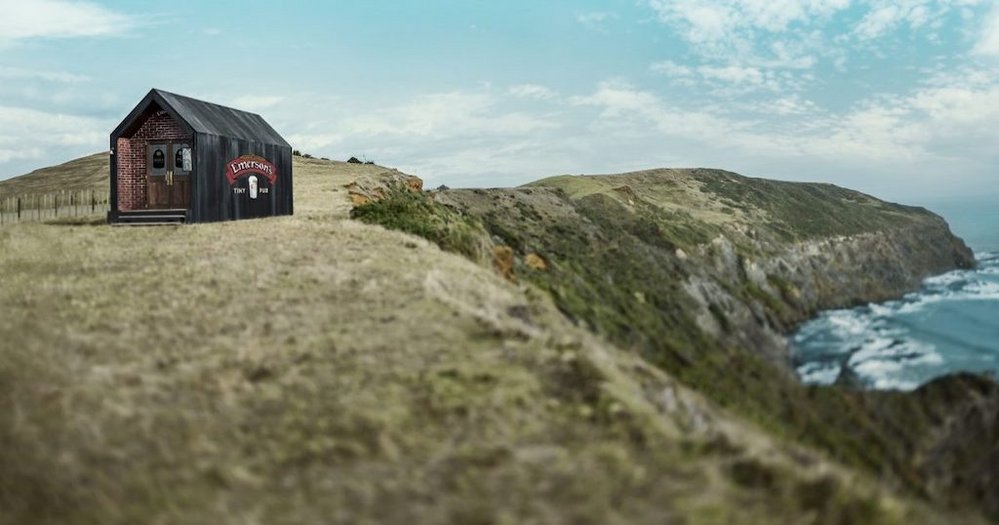 Contagious Insight 
/
Size doesn't matter / Whether it was the fortuitous timing of New Zealand's lockdown coming to an end, the PR-grabbing premise, or a post-pandemic appetite for the simple things in life – this charming but small stunt produced some astounding results. A 14% sales increase is a serious feat, and a figure that a brand with 10 times Emerson's marketing budget might never achieve.
So was it just pure luck, or can other brands learn from Emerson's success? The key to this campaign is that it reflects what the brand stands for: artfully crafted beers, quality time with friends, and none of the distractions of modern gastropubs. By accurately capturing the spirit of a country emerging from lockdown, starved of time in pubs and with friends, Emerson's idea travelled far and fast. The size of the Tiny Pub lent itself to the intimacy people had been longing for, and the simplicity of the idea generated mass appeal. Experiential marketing can be frivolous and forgettable, but Emerson's struck a chord when it created an experience that strongly linked to its core product and values, while also providing value and entertainment.
Cut through / New Zealand is a world leader in producing quality craft beer, and Emerson's is regarded as something of a pioneer in the country's booming craft brewing scene. To stand out in this cluttered space, Emerson's created a campaign that resonated emotionally with viewers and participants. The Tiny Pub reminds us that two friends meeting up for a beer is an opportunity for human connection and should be an intimate experience. In the wake of lockdown, these simple moments took on greater significance, as the world learned to not take them for granted.
The tiny travelling pub was joyfully shareable and easily replicated with a couple of Emerson's beers and a friend. In a pre-pandemic world, perhaps Emerson's message would have struggled to cut through the noise, but as it happened, the Tiny Pub reflected the mood of the nation and positioned Emerson's as a beer that stands for the simple, important things in life.
Contagious thinking delivered to your inbox 
/
Subscribe to the Contagious weekly newsletter and stay up to date with creative news, marketing trends and cutting-edge research.