Campaign of the Week
26 July 2022
TV network sells basketball to Brazilians with football comparisons 
/
Free-to-air TV network Band created hyper-segmented ads to convert football fans in Brazil into NBA fans, boosts ratings 16%
Football is undoubtedly Brazil's most popular sport – 78% of Brazilians follow the game in some form, according to a report by the European Club Association.
When Band, a Brazilian free-to-air television network, gained the rights to air the NBA, it decided that rather than competing for dominance with the nation's favourite game, it would use the country's love of football to its own advantage.
Fans Will Be Fans, created by FCB Brasil, São Paulo, aimed to attract football lovers to discover the joys of basketball by highlighting similarities between the sports.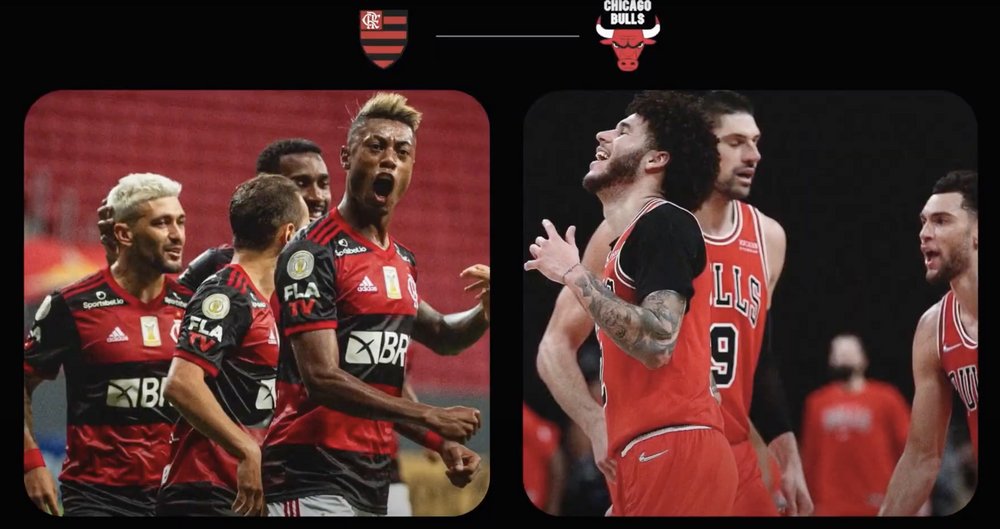 FCB/SIX, FCB's creative data subsidiary, analysed data from Brazilian football teams and NBA franchises to draw interesting parallels. They then used this information to deliver contextual ads to football fans based on the content they were viewing, to show football lovers that they could fall in love with the NBA for all the same reasons.
For example, those viewing an article about the Brazilian national football champions would be served an ad featuring the NBA champions, highlighting that they had the same team colour.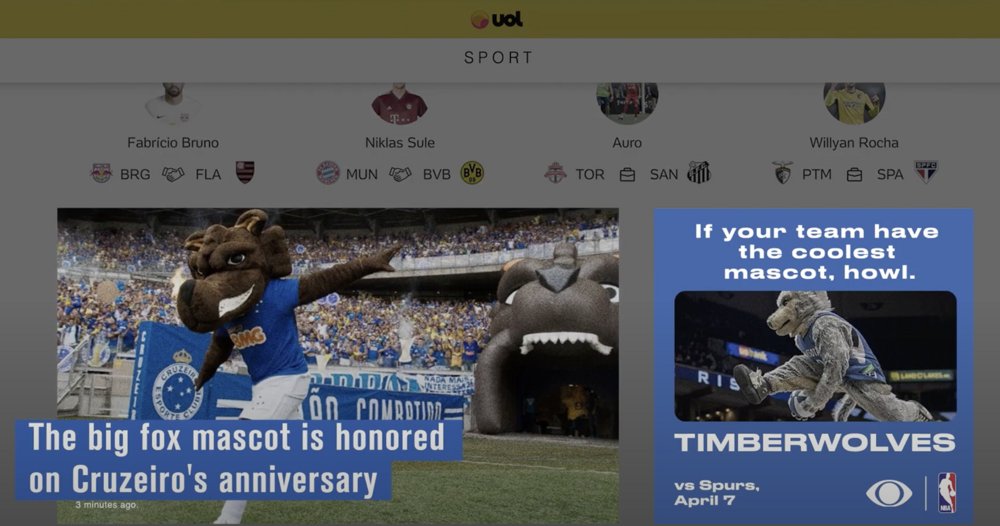 The data was constantly updated with material from the ongoing NBA season, allowing for new links to be made in real-time. In total, 2,560 unique ads were created out of approximately 250 data correlations.
Results / ​​​​​​​According to the case study video, the campaign reached over 60 million people on social media, and the most recent NBA season received a 16% increase in ratings compared with the previous season.
Contagious Insight 
/
If you can't beat 'em / Football is a prized part of Brazilian culture, close to the hearts of many. But despite football's primacy, Brazilians have shown themselves to be open to American sports, with a significant appetite in the country for baseball and American football, as well as basketball. It would be all too easy to pit the sports against one another, but football inspires particularly tribal emotions, so playing up the NBA as better would make many fans defensive. It's a smart and refreshing play on Band's part to frame the NBA as complementary to football fandom, rather than challenging for fan's affections. By celebrating what connects the sports works to enthuse rather than provoke, and leaves the compelling feeling the particular joys of football can also be found in basketball.
Fan culture / With a national passion for sports comes a rich and varied fan culture. A series of hyper-targeted ads suits a community with wide-ranging interests. This campaign targets sports fans where they already are, creating content based on things they already find valuable.
One particular way the campaign taps into fan culture is by showcasing interesting aspects of players' personalities. In our 2020 NBA Brand Spotlight, NBA chief marketing officer Kate Jhaveri told Contagious that an entry point for many fans is their emotional connection with individual athletes. A campaign that not only highlights player's personalities but links them to the current sporting favourites is a great way of capitalising on this phenomenon.
Another way the campaign aligns with fan behaviour is through encouraging the practice of comparing player statistics. Contrasting the number of goals and tackles carried out by top players has fuelled thousands of pub arguments across the globe – it doesn't take a great leap of imagination for fans to start comparing between sports.
Creative data / Banner ads aren't particularly known for being exciting, so it's refreshing to see the form used inventively. This campaign is a prime example of how one bright idea can be played out in so many different ways through the medium of online targeted advertising.
The analysis of the two sports was used to create ads that showed the viewer exactly the kind of content they wanted to read about rather than just pointing out superficial similarities. It also gave the network ample opportunity to make the most out of the myriad visual assets possessed by the NBA, from the colour of team jerseys to the trademark characteristics of star athletes.
Contagious thinking delivered to your inbox 
/
Subscribe to the Contagious weekly newsletter and stay up to date with creative news, marketing trends and cutting-edge research.