Campaign of the Week
Contagious I/O
/
4 May 2021
Turkish white-goods retailer strikes gold with wedding gift promo 
/
Home appliance retailer Vestel boosted footfall 321% with a promotion based on a Turkish wedding tradition
In Turkey, newly-weds hold the majority of purchasing power when it comes to home electronics, so Turkish home appliances retailer Vestel wanted to drive associations with a common wedding tradition to secure itself as the go-to retailer for newly-weds.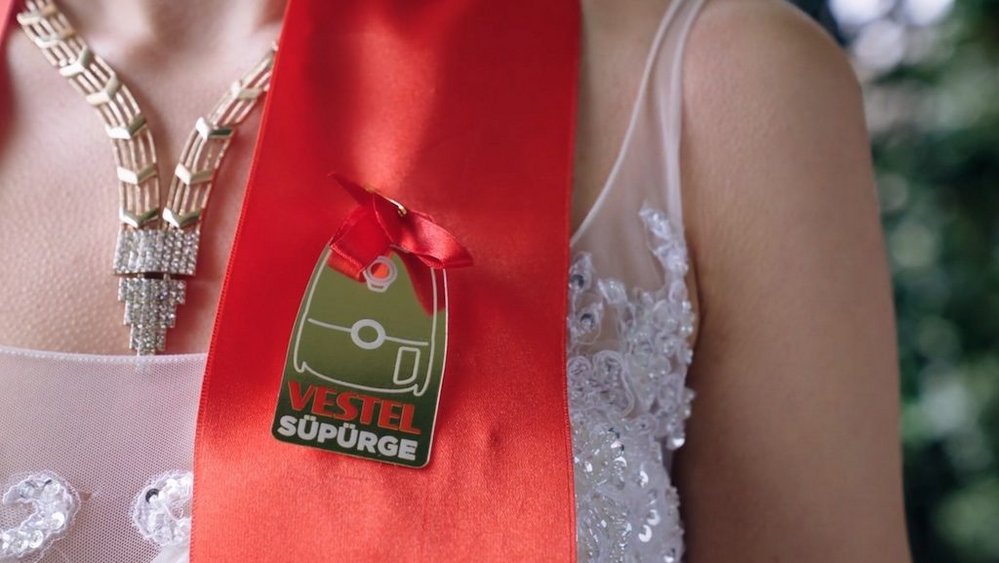 In Turkey, wedding guests traditionally pin gold and cash to newly-weds after a wedding ceremony. It's common for the couple to then convert the gold into cash and use the money to buy things to help start their life together.
However, the price of gold in the country is on the rise amid uncertain economic conditions, making it difficult for wedding guests to uphold this tradition. To enter the ritual, Vestel and creative agency Karbonat Independent Agency, Istanbul, created Pinnable Home Appliances: pinnable assets to be given as wedding gifts which could be exchanged in store for goods.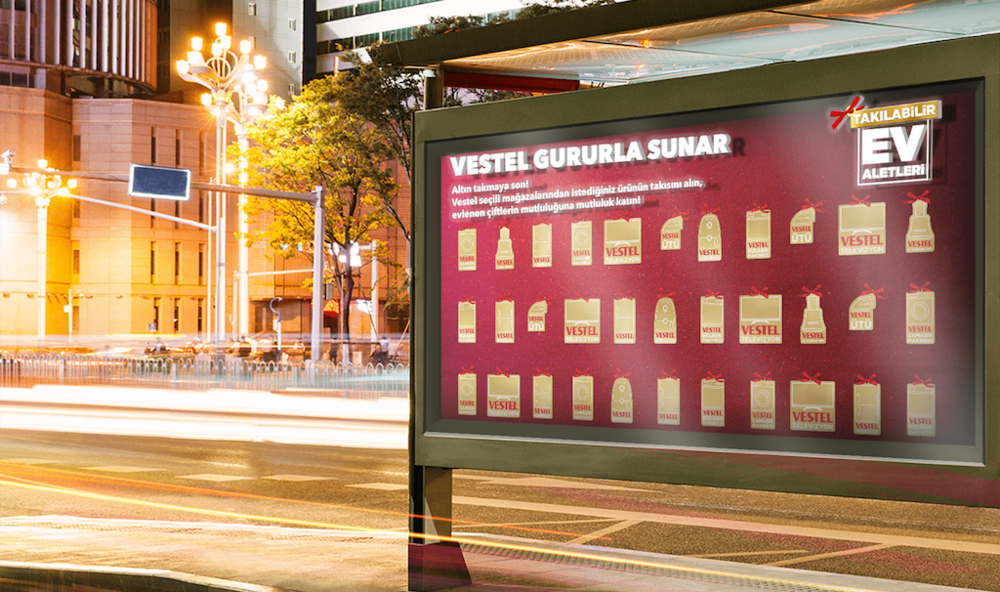 Vestel transformed all of its home appliances into promotional gold pins with codes on the back. Wedding guests could buy the pins and gift them to couples who could then exchange them in store for the appliance linked to the code.
The pins could be bought in stores around the country and were promoted in store and online during the summer wedding season. The brand then launched a TV campaign, supported by out-of-home, social, digital, mobile and PR.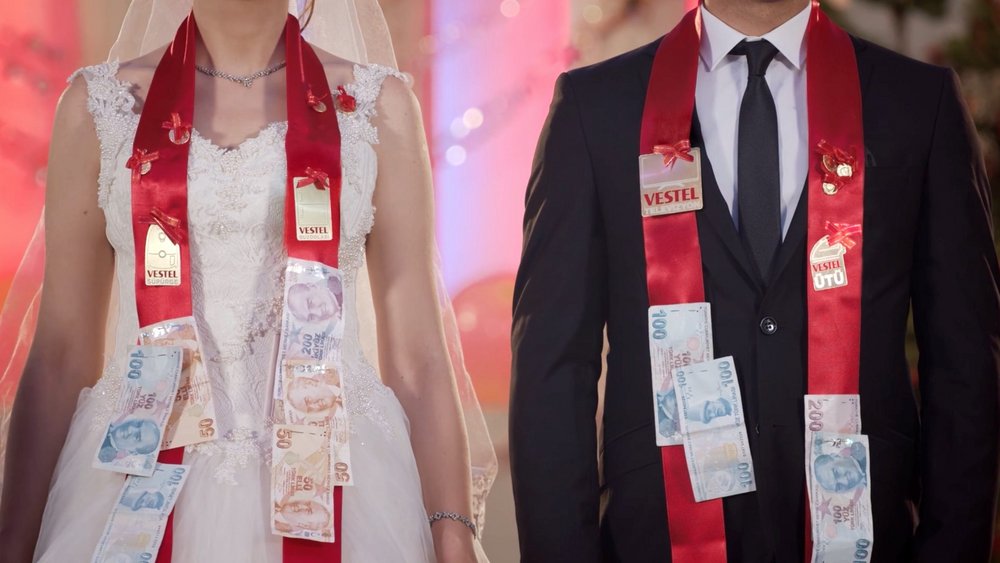 Results / According to the agency, the Pinnable Home Appliances campaign earned 7.8 million Turkish lira ($930,943) of media coverage. Vestel store visits increased 321% during the campaign and brand awareness was boosted by 68%. During the year-long campaign period, 312,285 Pinnable Home Appliances were sold and the campaign resulted in 2.3 billion total impressions.
Contagious Insight 
/
Align with behaviour / Vestel recognised that it's easier to play into an existing behaviour than to create a new one. This campaign took off because it acknowledged a tradition that already exists within Turkish wedding tradition and worked with, not against it.
As Contagious co-founder Paul Kemp-Robertson and lead strategist Chris Barth divulge in The Contagious Commandments: Ten Steps to Brand Bravery, to correctly align with behaviour a brand needs to truly know its audience and context. 'Key to success in this area is listening,' the book reads. 'Marketers need to get to grips with what people are doing or saying in areas adjacent to their idea and then move in that direction, rather than expect people to change their behaviour and go out of their way to interact with advertising.'
Own the occasion / This campaign not only ensures the brand is front and centre as a wedding is happening, but also guarantees (participating) newly-weds will visit a Vestel store to exchange their token later on. Normally, Vestel is fighting competition to draw newly-weds into their stores. During this campaign, which lasted for an entire year, couples had no other choice when it came to cashing in their tokens for gifts – the brand eradicated the competition.
Vestel has managed to enter and own the wedding ritual by solving a pain point for guests who have to pay increasingly high prices for gold and increasing footfall by requiring newly-weds to exchange tokens in-store. While the idea of having TVs and fridges pinned to your wedding garments might seem a little clunky, the distinctive assets still represent money that guests have spent. And pinning money, or any representation of wealth, pays homage to a long-standing Turkish cultural tradition.
Contagious thinking delivered to your inbox 
/
Subscribe to the Contagious weekly newsletter and stay up to date with creative news, marketing trends and cutting-edge research.