Campaign of the Week
26 April 2022
Vietnamese vitamin supplement rebrands as cooking ingredient 
/
Bayer's Redoxon boosted sales with a lockdown campaign that repositioned the supplement as ingredient in tasty meals and drinks
Challenge / When the Covid-19 pandemic hit, Redoxon had just entered the vitamin supplement category in Vietnam. As other brands began to react to the pandemic by positioning themselves as immunity-boosting, Redoxon found it harder to stand out. The Bayer-owned brand was also struggling to encourage regular usage among consumers that found it 'too serious'. To establish its place in the lives of Vietnamese families, the brand needed to distinguish itself from its competitors and drive daily usage.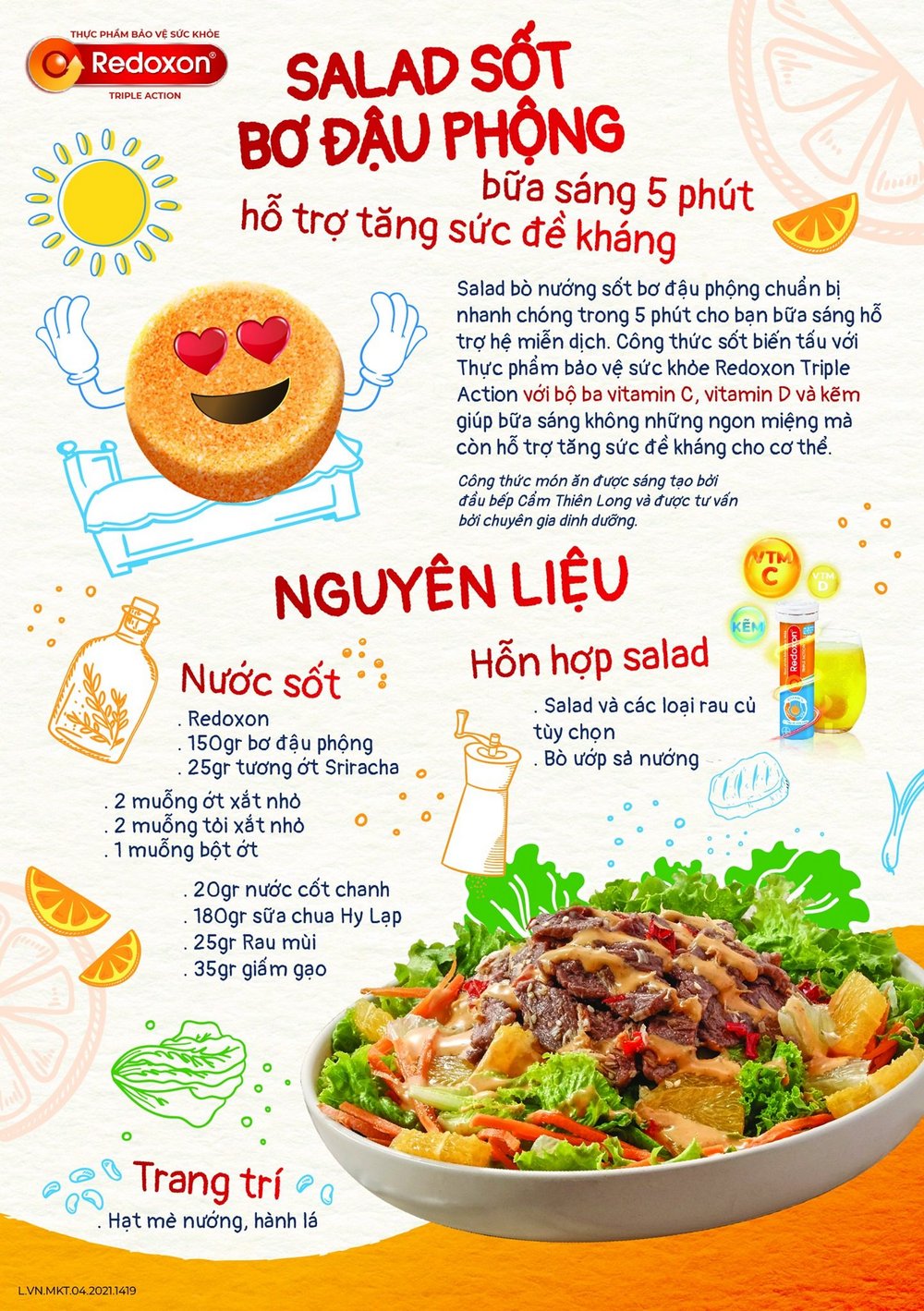 Solution / Redoxon carried out consumer research, and found that people enjoyed its taste. In April 2021, working with MediaCom Vietnam, Ho Chi Minh City, the brand leveraged this fact and a post-lockdown trend for home-cooking to increase consumption occasions by reframing Redoxon as a cooking ingredient.
Redoxon collaborated with celebrity chef Cẩm Thiên Long and nutritionist Đào Thị Yến Phi to create recipes, which were shared through short video tutorials. The videos contained links to ecommerce platform Shopee, where those who made a purchase received a special bundle of ingredients to help them create their chosen recipe. They also hosted affiliate live streams and branded video games on the platform.
The purely digital campaign drove engagement using programmatic ads, key opinion leaders (KOLs) and search engine marketing.
Redoxon then partnered with Cooky, a mobile app for sharing recipes, to launch a contest for its fans to create and share the best recipe.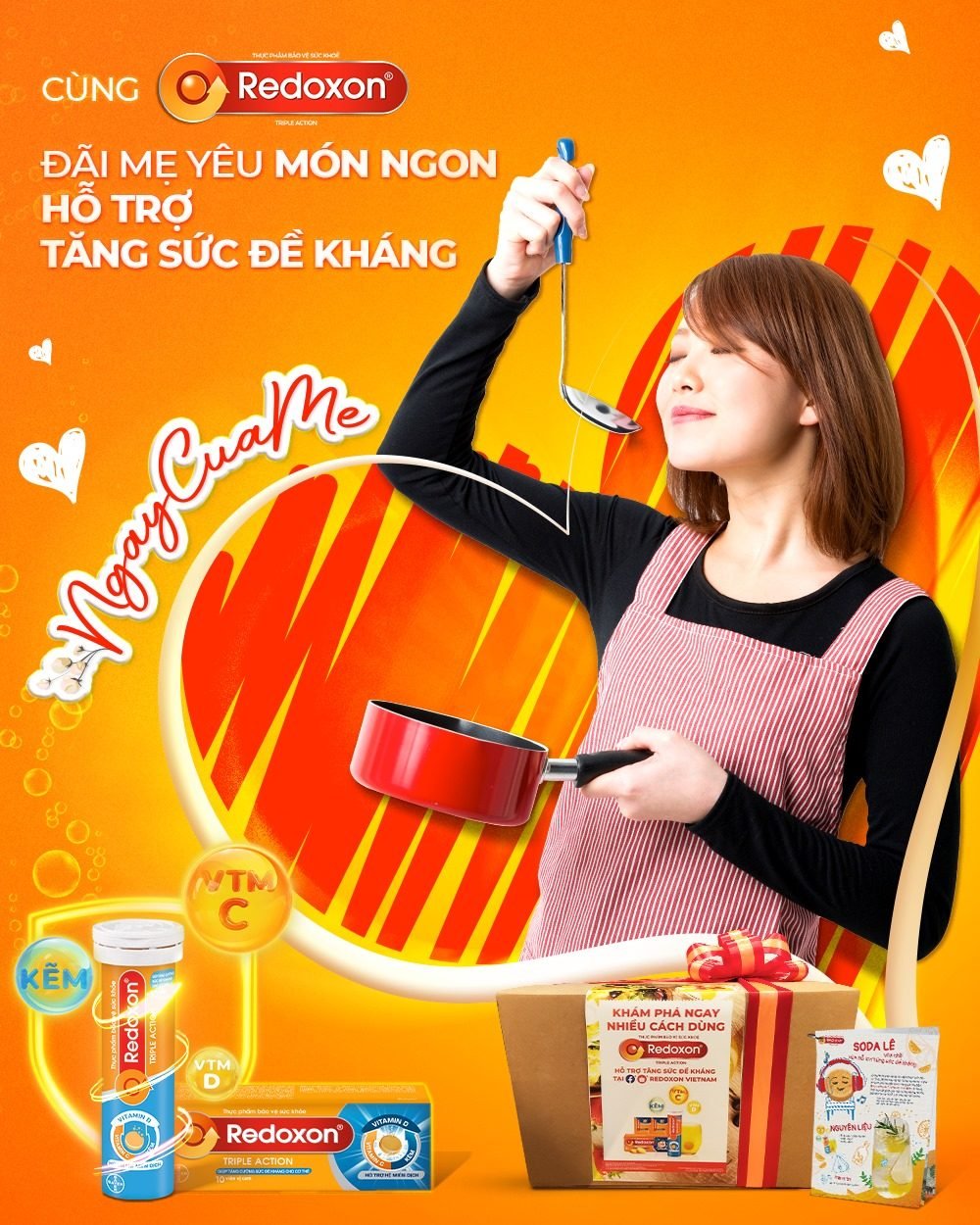 Results / According to the agency, the campaign had 2 million impressions, and gained 63% share of voice over its competitors. The brand saw a 738% increase in sales through online channels and a 158% increase in sales through offline channels, compared to the previous period and became the number one vitamin C supplement on Shopee.
Contagious Insight 
/
Low-hanging fruit / Trying to change perceptions of a product can be a tricky business. In How Brands Grow, Byron Sharp puts it like this: 'It would seem logically possible for a brand to point out new uses for the category […] however, things that are logically possible can in the real world, be extremely difficult or unlikely.' Redoxon reduced the risk by meeting its audience halfway, creating a strategy using insights about existing behaviour. Not only did time spent at home during Vietnam's brief lockdown lead to a trend for home cooking, more importantly, Vietnamese home chefs took to social media to share their creations. Wedging the brand into existing social sharing behaviours helped it to connect with audiences in a way that felt more organic, helping it gain attention over its competitors.
Easy as pie / In David Halpern's book Inside the Nudge Unit, he argues for the importance of reducing friction when you want to influence a behaviour. The whole campaign made cooking with Redoxon as simple as possible: the brand redirected those already looking for recipe ideas using paid search ads, and cooking bundles enabled budding home chefs to participate in just a few clicks. Ease of use is highly valued by the campaign's target audience – a Kantar report highlighted the growth of retail channels driven by convenience in Vietnam.
Creative juices / Not only was the campaign based on existing behaviours, it was an unusual strategy that had not been done before in the category. Redoxon was struggling to stand out in a sea of products that were using the opportunity of the pandemic to boast immunity-boosting properties. By taking a different tack, Redoxon was able to gain an advantage over its competitors.
Another brand that has managed to distinguish itself in the category by changing perceptions about its consumption is Baileys, which capitalised on its creamy texture to encourage its use as a dessert ingredient. Harsh Kapadia, ECD of VMLY&R, London, who worked on Baileys' Recipe Unfudged campaign, said: 'Rather than targeting audiences, we target occasions. So new times and events when people can think about and consume Baileys.' By pioneering the use of effervescent tablets in cooking, Redoxon was able to achieve its goal of increasing regular usage, and also, like Baileys, own a new consumption occasion.
Get Contagious Membership 
/
This article was taken from Contagious Online, a constantly updated and fully searchable repository of advertising case studies, in-depth strategy interviews and other resources. To find out more about Contagious Online or to arrange a free trial, click here.
Want more Contagious thinking? 
/
Subscribe to the Contagious newsletter to receive a weekly dispatch of campaigns, opinions and research, curated for strategists, creatives and marketers.
Contagious thinking delivered to your inbox 
/
Subscribe to the Contagious weekly newsletter and stay up to date with creative news, marketing trends and cutting-edge research.