Campaign of the Week
Contagious I/O
/
12 January 2021
Xbox touts gaming as remedy for lonely elders 
/
Gaming console manufacturer reinforces its inclusive messaging, reconnecting elderly relative with grandson via gaming
Games console manufacturer Xbox has continued its When Everybody Plays, We All Win brand platform with a filmed experiment that reconnected a grandfather and his grandson through the power of video games.
The Beyond Generations campaign addresses the insight that one in three seniors suffer from loneliness, something that has been exacerbated by global lockdowns, which have isolated the elderly and immunocompromised.
With this campaign, Xbox aimed to position gaming as a credible and effective form of long-distance social interaction that could benefit the two million older people in the UK who were expected to experience loneliness during the 2020 holiday period.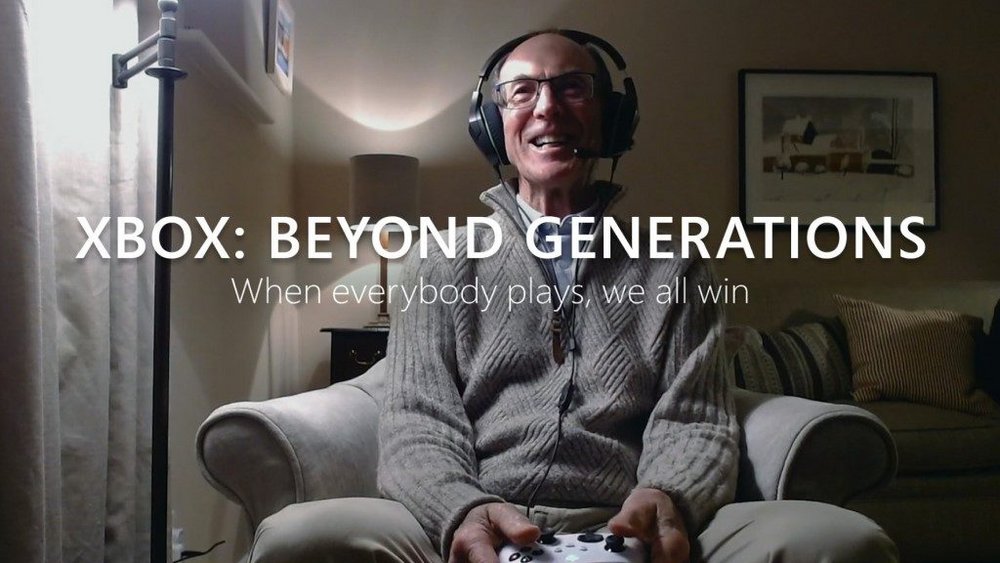 Made by McCann London and McCann New York, the brand film features grandfather Howard and grandson Dhillon playing a variety of Xbox-owned and exclusive games such as Minecraft, Forza Motorsport and Sea of Thieves. We learn that the two have drifted apart following Howard's knee injury, which has made him less able to engage actively with his grandson. But neither his injury nor the three-hour drive between them are an obstacle when gaming.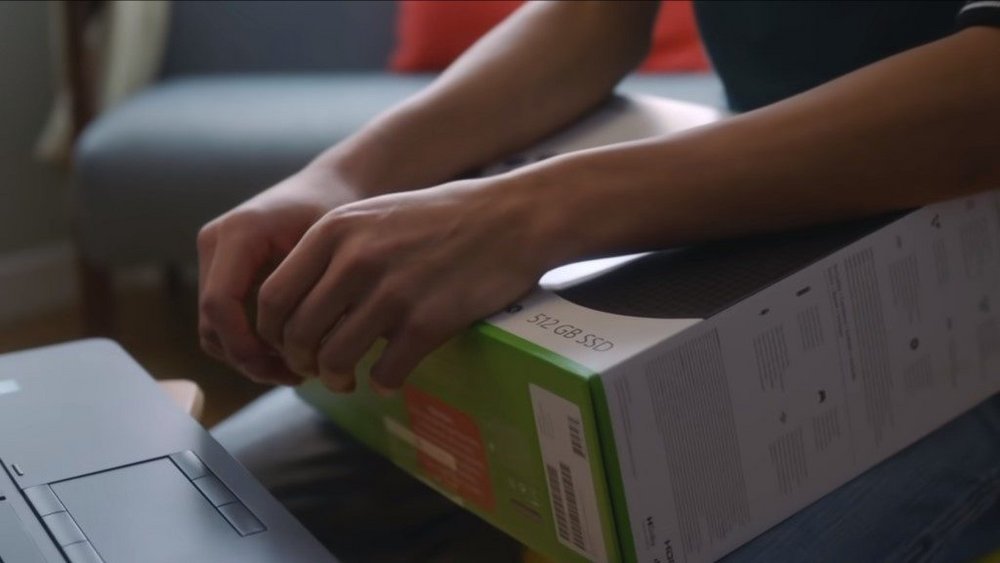 During the month-long experiment, they both open up about their lives, with Dhillon sharing his hobbies and future aspirations, and Howard telling stories about his youth and his day-to-day life. By week four, Howard's gaming ability and confidence has grown massively, with the bond between the two clearly rekindled thanks to the experiment.

Xbox is also partnering with and donating to the charities Age UK and Age International, which seek to provide emotional, social and practical support for older people in over 25 countries. The brand is encouraging people to become an Age UK Digital Buddy, who assist older people in setting up technology that improves their ability to connect with friends and family.
Contagious Insight 
/
For the many / The Beyond Generations campaign is an excellent evolution of Xbox's When Everybody Plays, We All Win brand platform. By targeting a marginalised group not typically associated with the sector, Xbox emphasises that gaming is a space for everybody. Previously Xbox demonstrated this through its Adaptive Controller, a customisable controller designed to make gaming more accessible for the disabled. At our 2020 Most Contagious USA event, Kathleen Hall from Microsoft and Shayne Millington from McCann discussed how this ad helped spread the message of the brand's values (watch the talk here and read our Brand Spotlight on Microsoft here). Both of these initiatives from Microsoft help strengthen connections with its mainstream audience by demonstrating openness and acceptance of those in the minority.
The Grey Pound / Although the clear aim of the Beyond Generations campaign is to strengthen Xbox's brand ethos of being open and inclusive to all, this campaign centres on an older person, who represents a growing and lucrative demographic for brands to target. According to the Office of National Statistics (ONS), in 2015 12.3% (901 million) of the global population was aged 60 or over, but by 2050, this will be 21.3% (2.1 billion) of the global population.
Furthermore, private equity firm ECI partners estimates that people aged over 50 in the UK hold three-quarters of the country's wealth, accounting for $434 billion of annual household spending. Those aged 60-62 have 17 times greater spending power than those aged 30-32, according to the ONS. Yet Baby Boomers are fast becoming the invisible generation, thanks to a Western culture that glamourises the new and is quick to cast out the old.
According to the7stars media agency, one in 10 Baby Boomers believes that ageism is the most important issue facing society today, above immigration, climate change and poverty. Not only is Xbox addressing this, it is connecting the demographic with the least purchasing power (Gen Z) with the most (Baby Boomers) and providing them a common interest.
Silver Surfers / On the surface it may seem paradoxical for Xbox to be targeting pensioners to begin gaming. However, a study of 2,006 people in the UK by design and technology agency Beyond and market research firm Savanta, discovered that the pandemic has caused 58% of people aged 65 and over to increase their use of technology. In addition, a white paper from media agency The7stars shares that two in three baby boomers in the UK started gaming during lockdown. For 57% of the participants in the Beyond study, the reason for their uptake in technology was to communicate with their relatives. Xbox is perfectly poised to offer this social connection through its gaming service, while the elderly are increasingly computer literate.
Like this article? Share with your network:
Want more Contagious thinking? 
/
Subscribe to the Contagious newsletter to receive a weekly dispatch of campaigns, opinions and research, curated for strategists, creatives and marketers.
Get our weekly newsletter 
/
Subscribe to the Contagious newsletter and stay up to date with creative news, marketing trends and cutting-edge research.