Campaign of the Week
Contagious I/O
/
23 March 2021
Heinz claims credit for ketchup cameos 
/
Heinz Tomato Ketchup demanded recognition for its part in Oscar-winning films throughout history in a digital and social media campaign
Kraft Heinz-owned tomato sauce brand Heinz Tomato Ketchup launched a campaign in 2020 that demanded recognition for the brand's appearance in award-winning films.
Working with Canadian agency Rethink, the Heinz On Film campaign started online, where the brand created a profile on film database website, IMDB.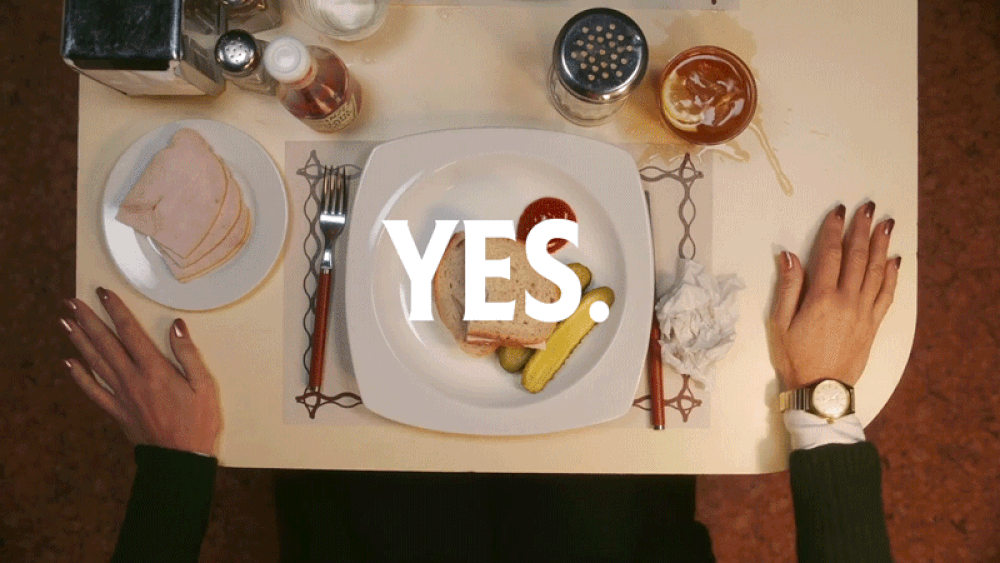 Since IMDB is open source, Heinz could add its profile to the credits of award-winning films where it had made cameo appearances, such as Harry Met Sally and Pulp Fiction.
However, before the brand could publicise the stunt, the site took its profile down. So, Heinz turned to social media and asked people to identify its film appearances in return for free ketchup.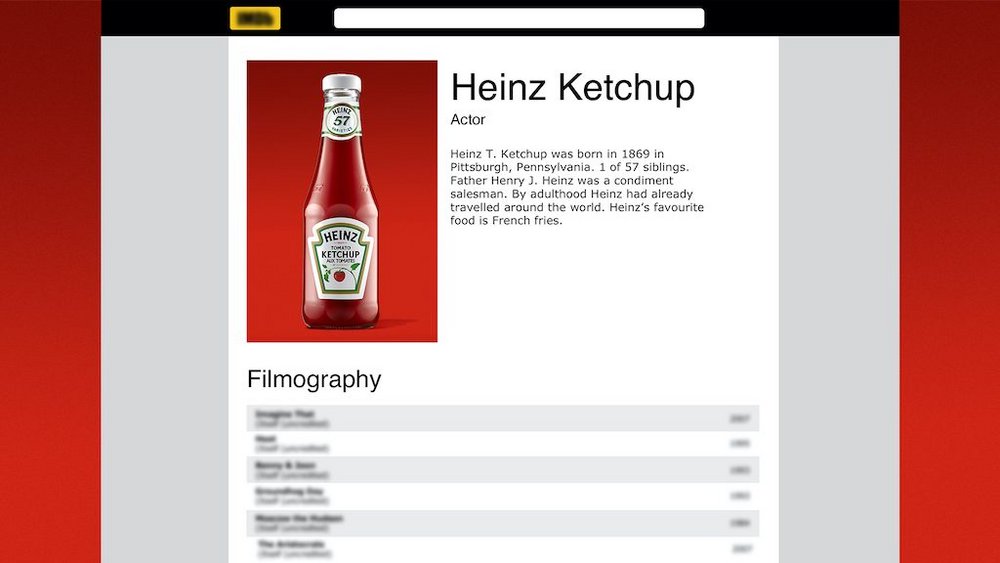 Heinz asked people to post clips online of their favourite film moments featuring the product and tag the brand. This way, Heinz could create a filmography of its own on social media. Those whose clips it included on its social feeds received a free bottle of Heinz Tomato Ketchup.
Results / According to the agency, the brand increased positive brand sentiment by 350%, increased household penetration, and earned $155,000 worth of media during Oscar week.
Contagious Insight 
/
Failure is not fatal / While the case study film may suggest otherwise, the brand was not legitimately pushing for IMDB to officially recognise its actor profile on the site. The objective of the campaign wasn't to gain recognition in films but to boost brand salience. IMDB swiftly removing said profile might be seen to some as failure. But Heinz took that 'failure' and transformed it into momentum to push the campaign in a different direction – turning it into a successful social activation. There is something to be said for agility and quick-thinking when things 'go wrong'; rather than admit defeat the brand redirected the campaign's energy toward a new idea, turning failure into fuel.
Legacy flex / Not many run-of-the-mill grocery brand could hijack a cultural moment like the Oscars with authenticity, but Heinz has the credibility and cultural capital to do so. It may only be a small social campaign, but by associating itself with these award-winning films, the brand taps into Oscars buzz while highlighting the timelessness of its product. As previous campaigns (It Has To Be Heinz) have done so well in the past, Heinz On Film simply reinforces the brand's superior position in the condiment category.
As category leader, Heinz's priority is to identify opportunities to continually remind people of its prominent status. As Mike Dubrick, managing partner and executive creative director at Rethink (the agency behind the Draw Ketchup campaign) recently told Contagious, 'the brand realises that its strength is in that iconic status and so we're looking at increasing awareness…and that top-of-mind sentiment, brand love.' Heinz has achieved that objective by showing up in pop culture in unexpected ways, whether it's with a 'ridiculously slow Ketchup Puzzle' during lockdown, or by partnering with Ed Sheeran on limited edition bottles inspired by the singer's Heinz arm tattoo. 'There's certainly a danger for any iconic brand to fade into nostalgia,' Dubrick said, 'and we're trying to find ways to be relevant so that people like the brand now.'
Contagious thinking delivered to your inbox 
/
Subscribe to the Contagious weekly newsletter and stay up to date with creative news, marketing trends and cutting-edge research.