Cannes Contenders 2022 (Pt.1) 
/
The Contagious team predicts which campaigns will storm the Palais at Cannes this year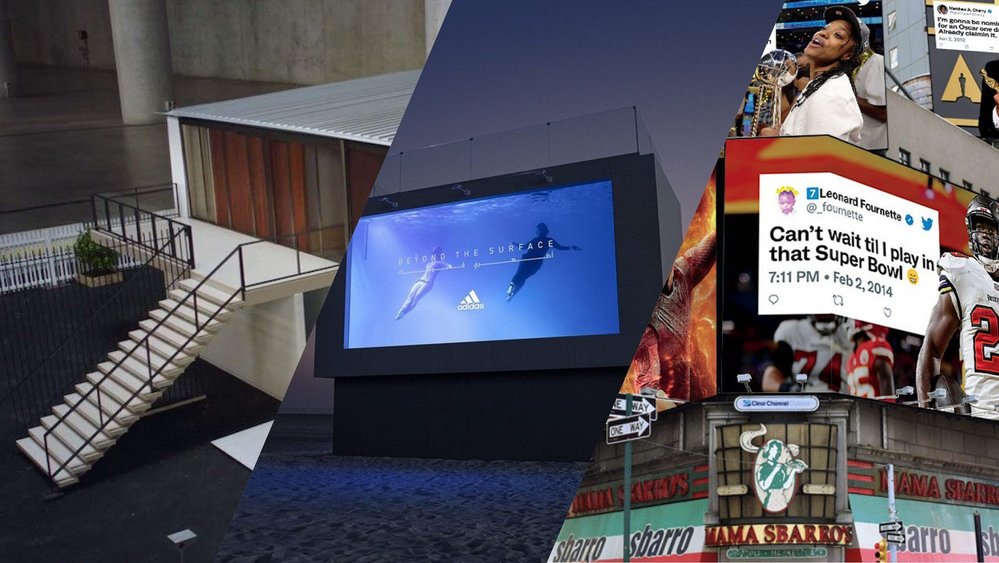 The Cannes Lions International Festival of Creativity is around the corner, which means it's time for our writers and strategists to put their necks on the block and predict what's going to win.
We're not interested in Bronze or Silver Lions here. These are the campaigns that we think will take home Golds and Grands Prix.
Part two of our Cannes Contenders list will be published next week.
NRMA / A Fire Inside / By Finch, Initiative, M&C Saatchi, Thinkerbell, The Tuesday Club 
/
When everything else is running away, why do humans head towards danger? That was the motivation behind NRMA's A Fire Inside. Rather than sitting on the sidelines of natural disasters in Australia, the insurance firm became a voice of authority on how people can learn to cope practically and emotionally with the increasing threats posed by climate change.
Last year the firm – guided by its intensely-marketed organising principle of 'Help' – chose to remember Australia's worst-ever bushfires with a feature-length documentary called A Fire Inside. It explores the psychological motivations behind why humans ignore danger to help others, and how communities build resilience; featuring stories shared by members of the emergency services and citizens impacted by the devastation. An accompanying book wove in the experiences of the brand's frontline staff and insights from in-house experts, providing a rational look into how people behave in drastic situations. Simultaneously, NRMA co-founded the Australian Resilience Corp: a national volunteer network trained to help Australians combat natural disasters.
The brand's CMO, Brent Smart, told Contagious that the Fire Inside project grabbed 'an unfair share of culture' because NRMA is buttressed by the effects of its clear organising principle: 'We just need to make a film about the power of help, and people instantly know it's from NRMA because we've spent four years building a brand all about help.'
Transcending a low-interest category by creating high-involvement experiences that drive national salience? I'll toast to that.
By Paul Kemp-Robertson, co-founder and chief brand officer
Burger King / Whopper Heist / By We Believers, Buenos Aires 
/
Burger King has enjoyed a stellar reign as one of the industry's leading lights in recent years. Under the stewardship of CMO Fernando Machado, the brand managed to rack up Grands Prix for iconic campaigns such as Moldy Whopper and Stevenage Challenge. While the heat of the flame grill may have dropped a notch in the wake of Machado's recent departure, BK has continued to serve up fresh helpings of creativity over the past year.
One effort that caught our eye at the end of 2021 was Whopper Heist, an innovative out-of-home activation conceived by We Believers out of Buenos Aires. Inspired by the popular Spanish Netflix series Money Heist, Burger King created an interactive campaign where passersby could 'steal' burgers from their billboards. The campaign leveraged NFC technology to ping individuals with the BK app who were close to the brand's advertising. Hungry fans were then instructed to hold their phones up to the digital poster in order to heist the virtual Whopper from the billboard onto their own device.
This campaign could potentially surface in the Media, Direct, or Outdoor categories at Cannes. It's already achieved the auspicious accolade of being one of the most viewed case studies on the Contagious Online database this year.
By David Beresford, Strategist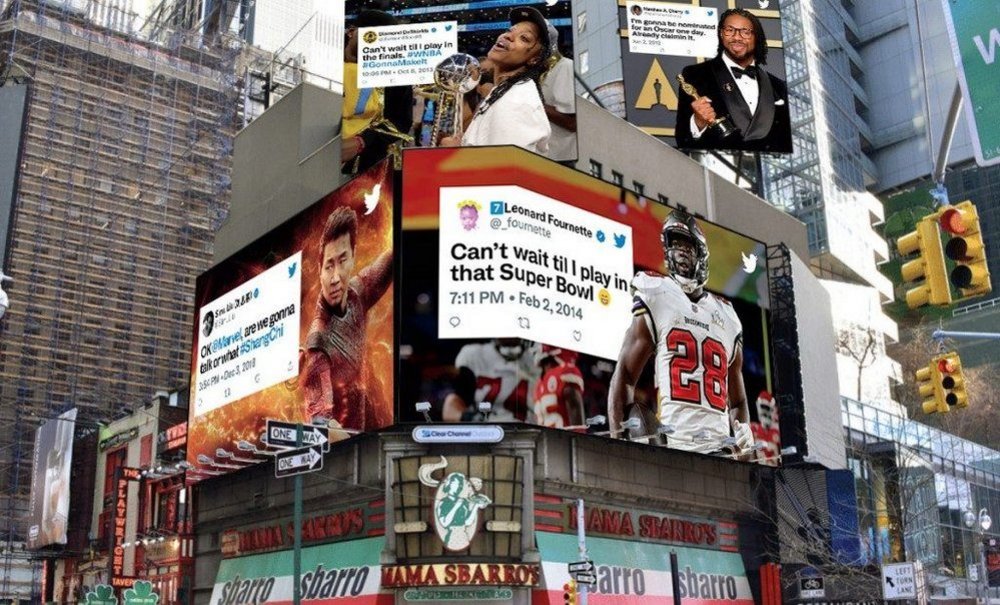 Twitter / Tweet It Into Existence 
/
Twitter has been dominating the headlines over the past few weeks in all the wrong ways, but I'm hoping the social media site might make the news this month for a much more positive reason.
Although not an entirely new phenomenon, the idea of manifesting has hit the mainstream in recent years. The practice, which involves voicing a goal to other people in order to see it come true, has found a lot of favour on social media.
Twitter's monumental out-of-home campaign earlier this year showcased a group of people who used the method successfully: celebrities. Past tweets from musicians, athletes and actors in which they had predicted their own success were plastered across the US, next to photos of them living out their dreams. For example, Matthew Cherry's 2012 tweet 'I'm gonna be nominated for an Oscar one day. Already claimin' it.' was overlaid on a photo of the smiling director holding the Oscar he won for animated short film 'Hair Love' in 2019.
In the wake of the campaign, people flocked to Twitter to share their own dreams and, in some cases, their own success stories. The campaign was so successful, the brand took it to the Super Bowl, showing old manifestation tweets from players who would go on to win the game.
Tweet It Into Existence is a great example of how to show the positive power of a platform, and I'm sure everyone at Twitter HQ is manifesting a win at Cannes.
By Charlotte Banks, researcher
EA Sports / Long Live The Prince / By Engine Creative, London 
/
In 2006, a budding 15-year-old footballer was fatally stabbed. Kiyan Prince's life was cut short by knife crime, which continues to proliferate in the UK despite attempts from the government and charities to clamp down on it. So last year, the Kiyan Prince Foundation (set up by Prince's father), Queens Park Rangers football club, and EA Sports Fifa came together to take a wholly different approach to knife violence, focused on life, rather than death.
By bringing a deepfake Prince to life in the football video game, the campaign replaced the traditional narrative around knife crime with a message of hope. 'Kids who are at risk of knife crime know the risks of knife crime – we don't need to point out how bloody dangerous it is,' said David Dearlove, a creative director at Engine Creative, the agency behind the campaign. 'You need to give them a positive reason to stay away from it. That was what we tried to do.'
And the message seemed to resonate – 97% of the 500 16- to- 25-years-olds polled about the campaign said Kiyan's story inspired them, and 54% said they would speak to the Kiyan Prince Foundation for help if they required it. What's more, the campaign was the eighth highest trending topic on Twitter on the day of its launch. Not bad for a pro-bono campaign.
By Phoebe O'Connell, writer / analyst
Suncorp / One House To Save Many / By Leo Burnett Australia, Sydney 
/
Suncorp's climate change-proof home deserves to win a Grand Prix at Cannes for uncovering an insight as profound as any I've come across in a decade of advertising journalism – people love looking at houses.
I don't know why. It could be something to do with primal nesting instincts or because real estate is so expensive that looking at houses now qualifies as escapism, but few things pique people's curiosity like the promise of property porn.
So when Australian insurer Suncorp announced that it had designed a house that could withstand extreme weather events, of course people were going to look. How could they not? Pictures of weird and luxurious houses are the perfect attention trap, and it's a failure of imagination and strategy that more brands haven't figured this out by now.
Yes, the Suncorp campaign also addressed the brand's challenge of reducing claims by encouraging customers to take measures to protect their homes. Yes, it made salient points about climate change. And yes, assembling a team that included a government agency and architects ensured the finished design was credible in a way that most brand stunts are not. These are all also good reasons why Suncorp should win at Cannes, but mostly it's the house thing.
By James Swift, online editor
Vice World News / The Unfiltered History Tour / By Dentsu Webchutney, Bengaluru 
/
If you got a centime every time you heard someone at Cannes mention 'purpose', you could probably fill the Med by the end of the week. Ironically, the word loses all meaning from the laboured repetition.
…And yet. When a campaign comes about that executes a business's purpose in a genuinely meaningful, creative and impactful way, it deserves to be recognised. Vice World News' Unfiltered History Tour is one such campaign.
Put simply, this campaign uses the thing that is pretty much glued to our hands (our mobile phone) to add to what we see in the world. In doing so, it enhances (and subverts) the British Museum visitor experience by telling the often discomfiting stories of how artefacts came to be in its possession, pushing us to look beyond the misleading narratives we are often told.
The combination of objective historical accuracy and emotional resonance provided by the mobile features, like AR visualising the artefacts in situ and in-depth audio accounts from people affected by the artefacts' removal, stir us to act. According to the agency, a poll conducted weeks after the tour was launched revealed that 59% of Britons believed that the Parthenon Marbles (part of the tour) belonged in Greece.
Let's hope the judges also agree that pretty words no longer suffice, we need provocation delivered with a punch.
By Becca Peel, senior strategist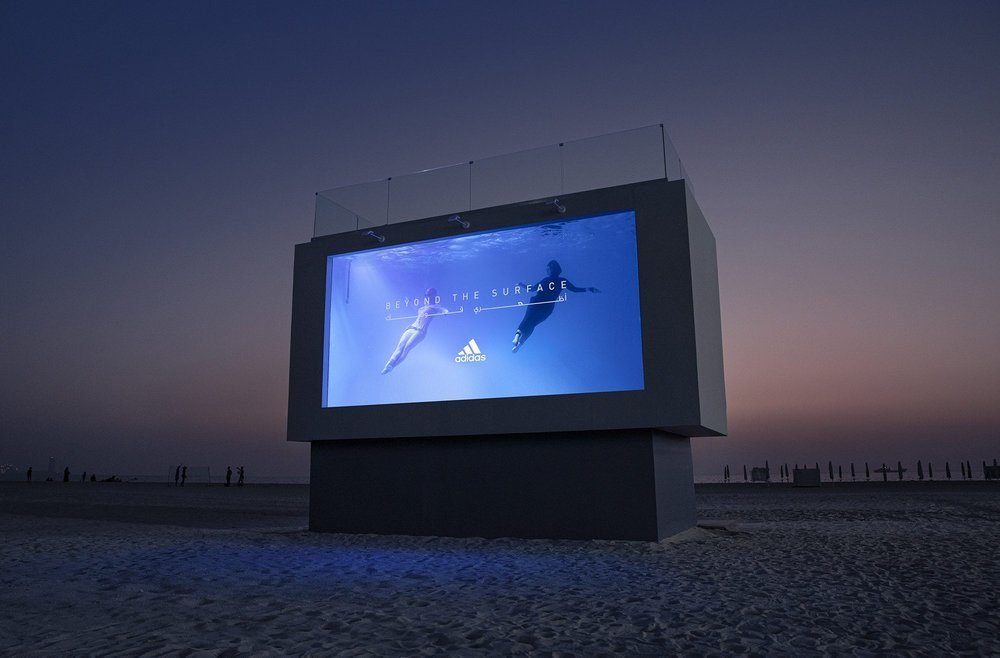 Adidas / Liquid Billboard / By Havas Middle East 
/
A swimming pool on a popular beach that doubles as an outdoor ad is a striking visual, but if that's all Adidas' Liquid Billboard was, I wouldn't be writing about it. The OOH campaign, created by Havas Middle East, elevates a big brand statement into a personal platform challenging societal taboos.
The context here is everything – only 12% of women in the UAE are completely comfortable wearing a swimsuit at a public beach or pool, according to a YouGov survey commissioned by the brand. Here, the women of Dubai were invited to dive into a 5-metre high and 3-metre deep swimming pool, taking a 'leap of faith' to be immortalised in an advertising moment.
It visualises the brand's promotion of women in sport, empowering its target audience with a striking slice of audience interaction. The idea lived beyond the beach, too, with footage of the dives broadcast on a digital screen above the Dubai Mall Ice Rink, next to Adidas' flagship store, while the swimmers were given photos of their big moment, making the memory shareable on social media.
The campaign made a decent showing at the recent D&AD awards, winning a Graphite Pencil for Press & Outdoor, and its artful simplicity deserves to make a few waves at Cannes, too.
By Adam Richmond, deputy editor
Google Pixel / Real Tone / Gut, Miami 
/
Fact: diversity and inclusivity are hot on the agenda. Fact: lots of brands have attempted to tackle it. Shocking fact: the simple act of taking a photo has remained disturbingly biased towards white complexions. That is, until Google unveiled its flagship Pixel 6 and Pixel 6 Pro smartphones in October 2021.
One of the distinguishing capabilities of these smartphones is the Real Tone feature, a software that ensures the cameras can capture different skin tones. The tech giant launched a 60-second spot during the 2022 Super Bowl that opens with a barrage of photos showing how camera technology has failed people of different skin tones by shrouding them in darkness. Then the words 'Until now' appear and a heart clenching song by US singer Lizzo titled 'If You Love Me' begins to play, teeing up a collection of visually stunning images of people of colour. The ad, which was created by Miami-based agency Gut, ends with the statement 'Everyone deserves to be seen as they truly are.' And we couldn't agree more.
While Google's Real Tone campaign might not have the glitz and glamour of the star-studded Super Bowl spots we've come to expect, it makes a powerful statement. As Daryl Butler, VP of marketing, devices and services at Google, told us: 'Technology isn't going to solve a social issue, but it will start a conversation.' Even amongst the riotous celebrations at the Palais, I'm betting that this is a conversation that won't be ignored.
By Bethan Ashman, writer/researcher
Get Contagious Membership 
/
All of these campaigns were first featured on Contagious Online, a constantly updated and fully searchable repository of advertising case studies, in-depth strategy interviews and other resources designed to help you achieve winning ideas fast. To find out more about Contagious Online or to arrange a free trial, click here.
Want more Contagious thinking? 
/
Subscribe to the Contagious newsletter to receive a weekly dispatch of campaigns, opinions and research, curated for strategists, creatives and marketers.
Contagious thinking delivered to your inbox 
/
Subscribe to the Contagious weekly newsletter and stay up to date with creative news, marketing trends and cutting-edge research.