Cannes Interview: Chris Garbutt, Outdoor jury president 
/
The Outdoor jury president explains why the category is more relevant than ever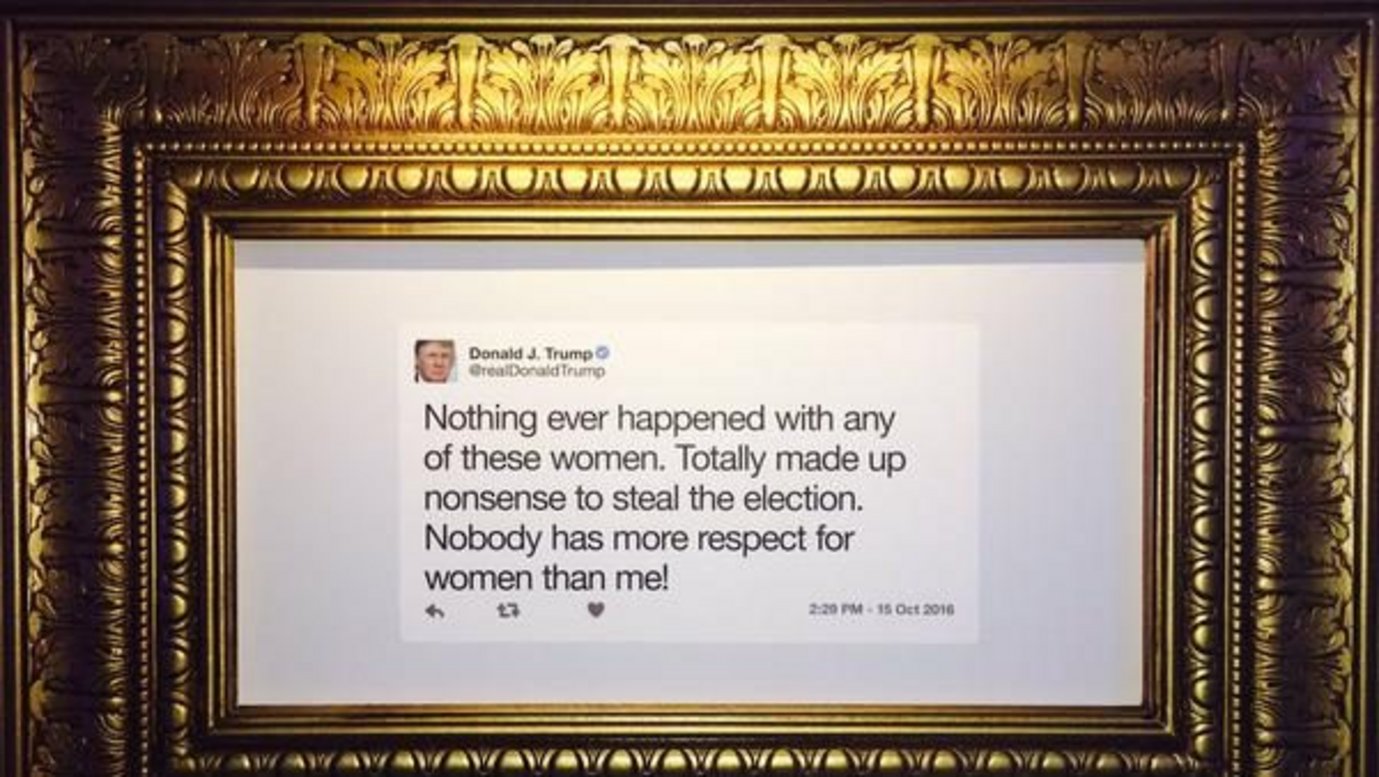 For Contagious, the Outdoor category at the Cannes Lions International Festival of Creativity, isn't usually the most relevant. But this year, it was the show we were most excited to see. Quite a few of our Cannes Contenders, from the Louvre Abu Dhabi's Highway Gallery to Swann Insurance's Inconvenience Stores, were up for awards - but the Grands Prix were awarded to McDonald's and Comedy Central (for traditional and ambient executions, respectively).

We spoke to Chris Garbutt, Outdoor jury president and TBWA CCO, to discuss how the outdoor category has evolved and why it's more relevant than ever.

Why do you think the outdoor category is especially relevant today?

It's really an interesting category to judge, because 2017 was really about people coming outside and into the streets to push against what's happening, and trying to create change for better. If you think about March For Our Lives, if you think about Equality, outdoor is more relevant than ever.

Also, because of the problem of trust and all that fake news out there, the public is losing faith in social media and is almost subliminally longing for more visceral physical experiences. And I think outdoor lends itself perfectly to that, because it's a first-hand experience. You meet the communication face-to-face and engage with it.

It's the same as these demonstrations. When people come out on the street, they meet face-to-face. They converse. They understand each other. They build more empathy for each other. Eventually, they unify, create momentum and that makes change. So, for brands, it's a very powerful space to play. You can create experiences that invite people to feel something first hand, and you can almost orchestrate an activation idea that unifies people and groups them in a common point of view.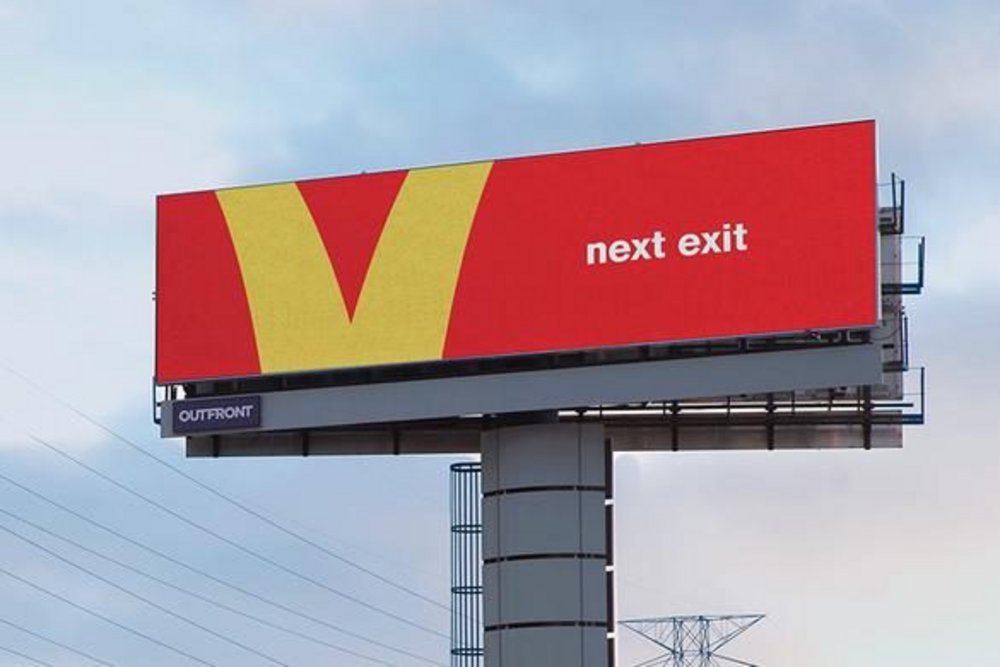 Why is this relevant to outdoor advertising?

I think people have begun to distrust any kind of media that's coming from a source you can't pin down. If you look at the biggest growth category in our business model at the moment, it's events and activation. The physical, experiential side of the business is growing, and I think that's because humanity is longing for more physical, tactile, visceral, in-the-moment experiences that they can trust.

I also think the power of outdoor is that you can take an environment and improve the experience of it. Take the Highway Gallery. With that they [The Louvre Abu Dhabi] took the most boring strip of highway in the desert and changed it into an art gallery.

We saw amazing work, and I started writing down all the new tensions that the work is pushing up against, that brands are starting to champion as a purpose. I made a list of three or four pages. It's kind of depressing actually, but at the same time it's a huge opportunity because it's a wide space where humanity is feeling tensions that need to be resolved. I don't think the authorities out there are actually doing a good job of resolving them, so that's a space brands can move into. And if they can occupy that space, that'll convert to business and growth.

What were some of the tensions on your list?

There were obvious ones, like inequality and gender bias. In the United States, there's obviously been this huge tension around gun control. There was a lot of climate change work. Also, something around fragmentation, and people longing to be unified and joined together again. I think people just want to be entertained again. They want to laugh. I think when culture's feeling so alone and depressed about a lot of stuff, often a humorous piece of work is really valued.

When it comes to actual brand tensions, you're seeing brands taking each other head-on. The most competitive category this year was the food category. We saw KFC taking on Burger King, Burger King taking on McDonald's, and it's exciting because it's leading to much better work. And the marketing directors behind it are incredible. Silvia Lagnado at McDonald's, with Colin Mitchell who's the head of planning for them now. They're really insightful, talented clients. And so is Fernando Machado at Burger King. I don't know who's running KFC, but you can see the work has just step-changed in the last year.
Yes, the outdoor category has been doing a lot of exciting things this year.

There was another great campaign for Diesel, called Go With the Fake [Contagious I/O subscribers can read our interview with Diesel and Publicis Italy here] – and that's another nice tension. It was such a good, disruptive idea. Instead of doing the cliché of combating the counterfeits in luxury fashion with the typical angle a fashion brand would take, Diesel leaned into it and embraced it by sort of ripping themselves off. I thought it was such a fabulous idea and worked so well at fashion week in New York, and it went viral.

Why did you choose the Grands Prix you did?

There was some very healthy debate around both. The first Grand Prix [McDonald's] was a bit easier because it was more in the traditional space, so it was quite easy to recognise a piece of work that really reset the bar. The second one [Comedy Central] was in the ambient category, and that's more about immersive experiences.

We saw a lot more of technology mixing with reality, the South by Southwest Westworld outdoor immersive experience was incredible. There was a lot of work where the actual audience participating in those events almost couldn't tell the difference between reality and fiction, and I think it's really fascinating how technology is bringing a much more enriched experience.

There was an idea for McDonald's where they took people's Instagram pictures of themselves with their food and used them on the menu boards. Such a cool way to do a menu board. But when it came down to it, we had a shortlist in the ambient section of about five, and then we started by talking about which ones didn't merit that iconic Grand Prix recognition.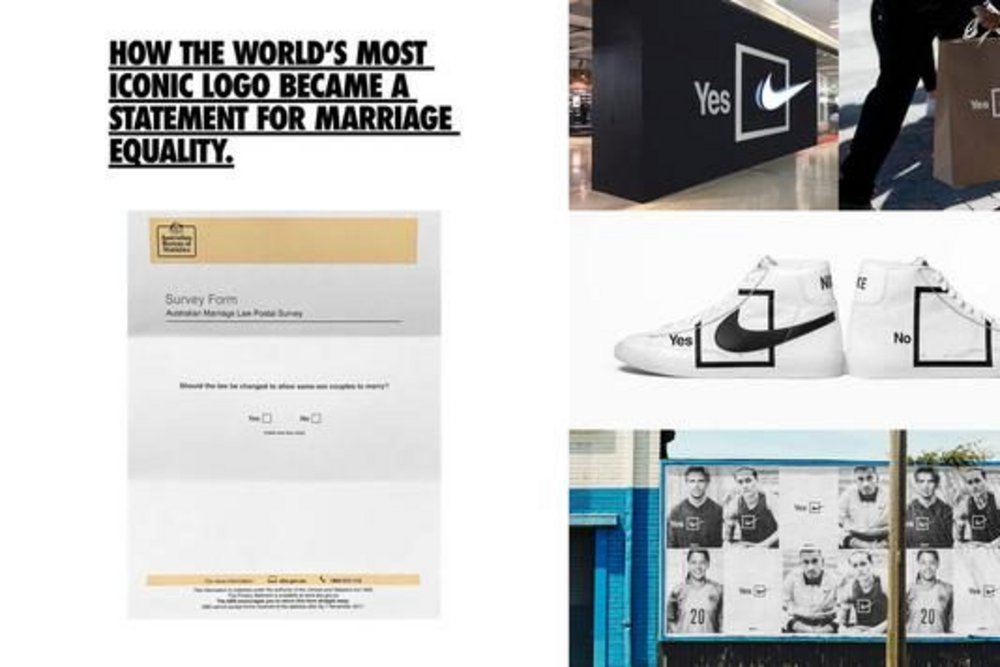 We got down to two, one idea was out of New York, and it was very American humour. The other one came out of Australia and was fighting to change something [Nike, see image above]. We felt that Cannes celebrated a lot of work that's very worthy in the past and it's been criticised for being a little bit too moral with everything, and we wanted to have a nice, healthy balance between a very iconic piece of work that's a grand idea, and something which represents the zeitgeist.

The idea we chose really broke out of marketing and became a cultural conversation. We say that culture is our competition, not other ads – and it's hard to get noticed. If you can create something that joins those conversations and becomes the focus of the day, I think you've won.
Contagious thinking delivered to your inbox 
/
Subscribe to the Contagious weekly newsletter and stay up to date with creative news, marketing trends and cutting-edge research.