Cannes Interview: Marc Maleh, Creative Data president 
/
Cannes jury president Marc Maleh on the runners and riders in Creative Data
This year's Creative Data Grand Prix was awarded to The Times newspaper for its JFK Unsilenced campaign. Created by Accenture Interactive's agency, Rothco, Dublin, the campaign uses AI to recreate the speech that US president John F Kennedy was about to make the day he was assassinated in 1963.
In a quiet corner of the Havas Café, Contagious sat down with the president of the Creative Data jury (and Havas' global director), Marc Maleh, to find out the thinking behind the decision to award the Grand Prix to The Times.
How did you define the Creative Data category?
Defining the category through the lens of what data actually is has always been a challenge. Because data has always been used within media, such as in targeting, research and strategy. It's nothing new. The requirement that we got to, was that data couldn't be an optional ingredient in the creative process. We were looking for work where if you remove a data set, the whole idea falls apart.
If you think about types of data, there's structured and unstructured data. When you get into the unstructured world, things like audio or images can be transformed into data and that's where opportunities suddenly open up.
Having made that decision, did it become easier to dismiss work? Did it make choosing the Grand Prix an easy decision?
No, it never is and it shouldn't be. It should be something that people talk about. People forget how impressive it is to win a bronze, or even to be on the shortlist. That's why it's important to debate the decisions. You can't just award something because you feel you need to, because then you're sending a message to the industry that we think this is the best piece of work. You need to be able to stand behind a piece of work because next year it will be everyone's North Star.
What personally excited you about JFK Unsilenced?
What I loved about the work was that it used complex technology to do something very simple. It told a good story.
We had conversations around ethical issues, such as around the difference between editorial content that is done by a newspaper and an advertising campaign. We also had conversations around the ethics of bringing somebody back to life.
I said to the group at one point, 'Let's just remove John F. Kennedy for a second and imagine they did this with Hitler. Would we still think it was awesome?' That was a talking point. But then the technology they were using was also working towards giving a voice back to people with ALS. We were able to grasp the ethics of the whole thing because it had deeper purpose.
A good story is important to any of this work and that's where the difference between a JFK story and a Hitler story is important.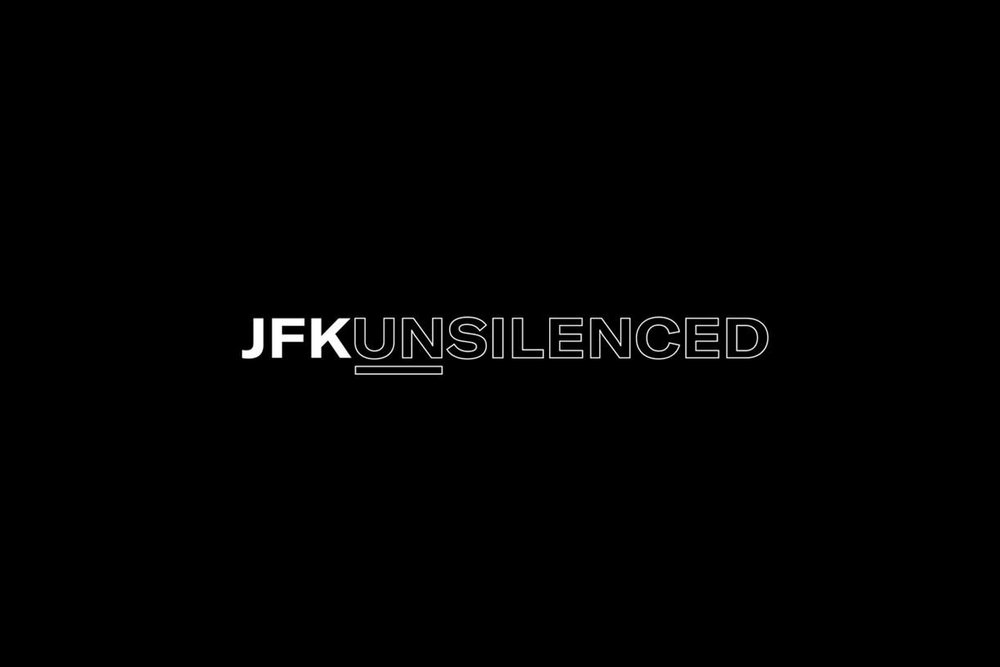 What are your overall thoughts on the work we've seen at the festival this year?
A lot of the work that I thought was incredibly well done came from non-profits. That's been a growing trend here at Cannes over the years and that's a good thing. But we have to remember that we are judging brand work and non-profit work side-by-side, and emotionally, a lot of the time, the non-profit work hits you harder.
There's a bit of a struggle when you're in the jury room. I'm a dad, and say, for example, a non-profit's case study video had a kid crying. I've got to judge that against a brand selling product X. You think to yourself, 'emotionally, how am I judging this?' I think every jury room talks about that.
It's hard, but it's important. Because some of the non-profit work is amazing, and everybody does have a little bit of bias. I can't suddenly not be biased because I'm a father, I can't just remove that. One of the ways we solve it is by having diverse juries. That helps the conversation move along and brings different points of view.
In your opinion, what is the role of Cannes?
We are all in a bubble. There's so much good work out there and it's my responsibility to send all the good work back to people in New York, and say, 'This is what should inspire you when you're concepting. Strive for this.' That's the value of being here and on a jury: getting to see such a wide breadth of work from all over the world.
Want more Contagious thinking? 
/
Subscribe to the Contagious newsletter to receive a weekly dispatch of campaigns, opinions and research, curated for strategists, creatives and marketers.
Contagious thinking delivered to your inbox 
/
Subscribe to the Contagious weekly newsletter and stay up to date with creative news, marketing trends and cutting-edge research.