Interview
Sunil Bajaj
/
30 June 2021
Cannes Interview: Reed Collins, Direct jury president 
/
Ogilvy CCO Reed Collins talks to Contagious about judging the Mobile category at Cannes this year and why Burger King deserved the Grand Prix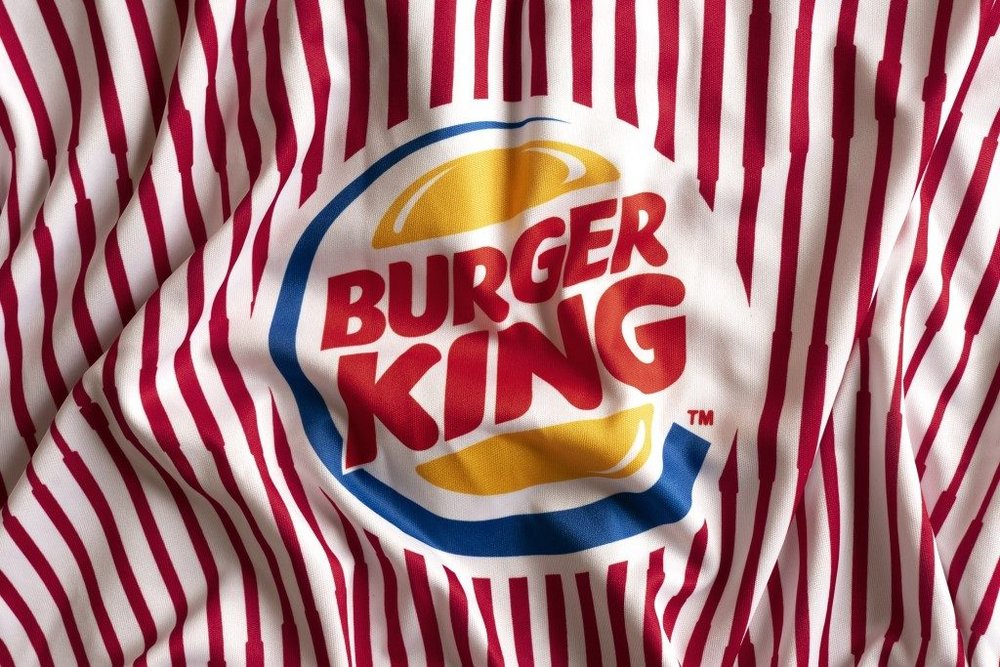 Despite a world in lockdown and our lives going almost wholly digital the past 18 months, Covid-centric campaigns were almost nowhere to be seen in this year's Direct category.
Instead, The Grand Prix winner work was awarded to Burger King's Stevenage Challenge, a sponsorship campaign that turned a football minnow into one of the hottest teams in the FIFA 20 computer game.
Contagious spoke with Reed Collins, Direct jury president and chief creative officer at Ogilvy APAC to discuss the category.
Is Direct a particularly difficult category to judge?
They're all tough in their own way, to be fair. I think Direct is one of those categories that when the jury gets together, they're like, okay, so what's direct? Defining what that means today and perhaps slightly evolving from last year. But I found the definition quite clear and prescriptive, which was:
'Entries will need to demonstrate how insights and/or data were used as part of the strategy to engage specific target audience groups and develop customer relationships, inspiring action and producing measurable results'.
I also suggested to the jury to not be fooled by billions of useless impressions and glorious case studies that just overinflate the importance of the arguments. Focus on what the problem was that the brand or NGO were trying to solve and how effective they were in achieving that. Not just glossing over all the faults and bullshit laying on top as presented by the case study. We should also equally focus on business growth for our clients, that's just as important as we've got a job to do in the short term as well as the long term for our brands.
How has the Direct category changed since the last Cannes?
To be honest, given that we were evaluating two years' worth of work, I was expecting to see drastically different work throughout the judging process. I was quite surprised that wasn't necessarily the case. We were expecting everything to go online and obviously be data-driven to reach target audiences, but the work that we awarded the Grand Prix to – Stevenage Challenge – that was executed pre-Covid. Stevenage was also using a gaming platform and launched in 2019, so it wasn't driven by the pandemic either.
Why did the jury select Stevenage Challenge as the Grand Prix winner?
It was the most popular choice. It was a combination of being creatively excellent, insightful and for a specific audience, so it had all the right ingredients. Beneath that, it wasn't just a short-term campaign either, and based on very long bet that Burger King was hoping would pay off. They're sponsoring a really shitty team and hoping that when they pull the switch and jump through all these hoops that FIFA 20 are going to stick its logo on the team in the game. Then, and only then, could this happen.
It was a full sponsorship commitment to the real Stevenage FC team as well, sponsoring the men's team and women's team and getting fully behind the club. Obviously it was a steal in how much BK paid too – Stevenage are at the bottom of the fourth division of UK football, but that's also what makes it really fun. I'm sure that's why people absolutely loved it, whether they're a football fan or not, it just drew people in.
Why did the category see an increased inflex of gaming related campaigns this year?
Well, gaming is inherently an experience that connects. Whether that's between players, you and the characters, or the story, you're speaking and interacting one-on-one with a very specific set of people you know intimately. You have to understand that audience and create communications or experiences that are valuable for them [...] So I think that connection, that direct interaction, is why gaming is probably being utilised more, which you can see in Xbox's The Birth of Gaming Tourism or Burger King's Stevenage challenge.
Was it important that campaigns achieved effective targeting at scale?
The sharper the arrowhead in targeting, the more meaningful end results you'll have. You'll create instant ambassadors that will share your message, voice their love for your brand and participate in the activation that you're made. So you're arming them as much as focusing in on them, hoping to extend and expand on the story you're trying to tell. It's not necessarily you dictating what they do with it, you're giving them the freedom to augment it, mix it up in and amplify it in their own way.
Given the year that's just transpired, did the jury focus more on meaningful work?
We all know that Cannes case studies are...how would I say it kindly? They tend to overdramatise the importance and effectiveness of the work. We want [it to be] meaningful to specific audiences, not just a shotgun approach for brand awareness. Ideally with a more longer term view, perhaps targeting consumers that aren't yours yet and building up those audiences. But if you successfully make work that is more meaningful for people now, you're going to make a difference to your business in the long-run, whether that's sales, your image, perception or whatever the task is.
Are there any big trends you've seen across the work this year - in the Direct category and beyond?
I notice the same trend every year and I think it's going to change, but it doesn't. Cannes is the festival of philanthropy. There's always big purpose driven themes that you see highlighted regularly at any Cannes festival, not just this one. Whether that's for sustainability, gender and race inequality or sustainable development for the planet – It's always a core trend that this work preforms well. I think that trend will continue as people want to do more work that improves people's lives. I think when you're in a jury room, often you're voting a little bit more with your heart. 'I'm not going to vote that down, because I'd be an asshole'. And I'm not, because I really believe in that cause or that issue or whatever.
What's your advice to people who want to win a Direct Lion next year?
Just do some good. If you want to win a Direct Lion, it has to be focused on a specific audience to elicit a response and it has to be done in a brilliantly exciting way. You have to be quite pointy in the problem, the solution that you're providing, and just tell that story and don't hyperbolize it. Don't try and fool the jury if you want to win a Cannes Direct Lion.
Want more Contagious thinking? 
/
Subscribe to the Contagious newsletter to receive a weekly dispatch of campaigns, opinions and research, curated for strategists, creatives and marketers.
Contagious thinking delivered to your inbox 
/
Subscribe to the Contagious weekly newsletter and stay up to date with creative news, marketing trends and cutting-edge research.