Interview
James Swift
/
24 June 2021
Cannes Interview: Entertainment jury president, Jae Goodman 
/
Contagious interviews Observatory CEO Jae Goodman about judging the Entertainment category at Cannes Lions in a pandemic year and the power of subtlety in branded entertainment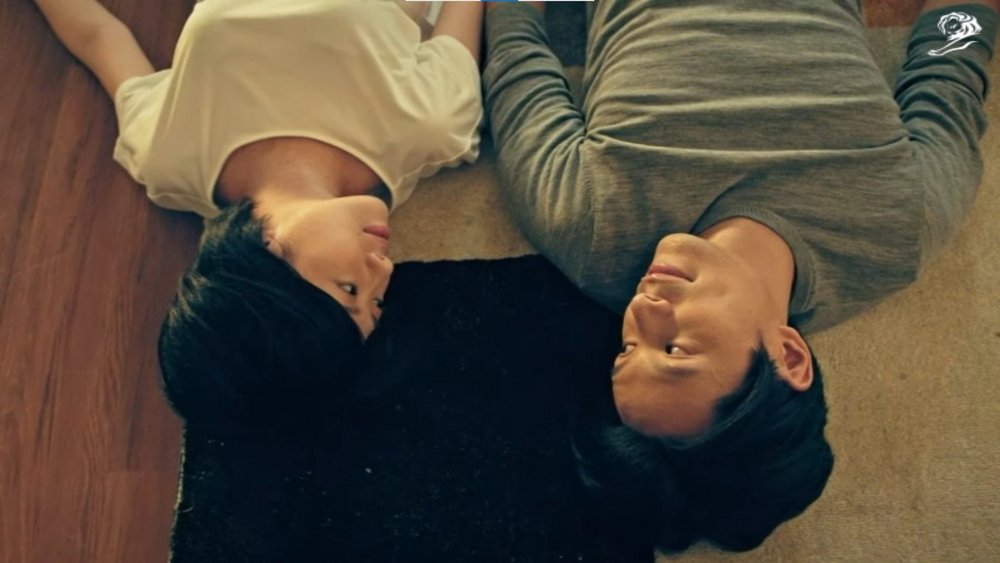 This year was Jae Goodman's second stint as jury president of the Entertainment jury at Cannes.
The CEO of branded content agency Observatory was president of the inaugural Entertainment jury in 2016.
Before that, the category was structured slightly differently and referred to as Branded Content and Entertainment.
Incidentally, Goodman also won the Branded Content and Entertainment category's first Grand Prix in 2012, with a film for Chipotle.
He was also responsible for the first and second brand films (for eBay and Microsoft) to get accepted into the Sundance Film Festival.
All of which is to say that Goodman was a reasonable choice to lead the judging of the Entertainment category at Cannes in what was, for many different reasons, a challenging and perplexing year.
We interviewed him about this year's Grands Prix winning campaigns, how the Entertainment category has evolved, and what tips he has for those who want to win in the future.
How do you define the category?
Fundamentally, as content that attracts and engages an audience rather than interrupts it.
Cannes Lions is widely held by the entire industry as the best of the best, creatively. And so we hold ourselves to that standard: is it the best of the best, creatively? That's number one.
Number two: is the primary format of the [campaign] entertainment? We have a huge filter for 'long ad syndrome'. If something is 68 seconds or 74 seconds long, that's okay. It could be a short film. But there are certain things about short films at that length – say, a three act structure – that a commercial wouldn't have. We don't penalise anything for its length, but we definitely make sure the primary format was an entertainment format, and that everything else was built around it. Otherwise, we're not distinguishing this category from other categories.
Then the third thing is that it cannot be just entertainment for entertainment's sake. This is Cannes Lions, not the Oscars, Tonys or Baftas. This is entertainment, by and for brands, that in addition to attracting and engaging an audience as entertainment, also has to drive brand and business results.
How did presiding over the jury in 2021 compare with your last turn, in 2016?
You always had a time that was extremely early for at least one or two judges and extremely late for at least one or two judges. So, the time for the official conversation was really condensed.
Number two, there's always the informal conversation. And that conversation is incredibly important, and we didn't really have that opportunity. So we created a WhatsApp group for everyone in the jury.
So I'd say that it was challenging.
And then there's the second complicating factor, the global pandemic. And in the midst of that global pandemic – which most parts of the world are still dealing with – there are social and racial justice issues happening. So it was a very heavy year, and we were constantly reminding ourselves of the environment in which work was created.
Brands and products behave differently in entertainment. Subtlety is power when you're putting brands and products into entertainment.
Jae Goodman, Observatory
Did you have a set list of criteria for what would win in the entertainment category?
That's a hard no [...] because we grounded ourselves constantly in the subcategories. Cannes Lions has done a great job of evolving the category, and then the subcategories, from things that felt like advertising, or felt like media, or felt like sponsorship. And it feels like all the criteria now are actually born from entertainment. So we constantly grounded ourselves in each of those.
I would say that's probably the most important criteria beyond the big ones: really making sure we were judging things in the subcategory in which they were entered.
You wanted a Grand Prix for each year, is that correct?
Yes, that was very important to all of us. We felt very strongly that we should elevate one from 2020 and one from 2021 simply because those two years were so different.
Why did you give a Grand Prix to Tinder for Swipe Night? What elevated that campaign above the rest?
(NB: The campaign lauched in the US in October 2019 but was released in other territories in September 2020)
It is in no way an understatement to say that all seven Golds were at one point in very serious contention for Grands Prix. The work at the top of the category globally, was that good.
Now back to your actual question: Swipe Night. So here's a product whose sole purpose is to connect human beings. For them to take that platform, turn it into an entertainment platform, have that entertainment include the key and iconic feature of the platform [and then go] so far as to connect people virtually based on having made the same story choices? It wasn't just entertainment buy-in for a brand. It was entertainment using the product, where previously the product was not an entertainment platform. And then it was also a display of key features and benefits. So the marketer in all of us says, 'Well, that was a brilliant insight.'
What about In Love We Trust for Sinyi Realty? Why did that deserve a Grand Prix?
First and foremost, for the brilliant cultural insight that, in Taiwanese culture, the rising divorce rate is creating pessimism in young people and making them not want to get married. And also that there happens to be a Taiwanese phrase that roughly translates as 'making a home' that is a colloquial way of talking about marriage.
Second of all, talk about taking the long view. No one's buying a house anytime soon based on this campaign, and yet the cultural insight and the cultural shift that they're promoting will have a fundamental effect on their business.
Now, in order for it to have a fundamental effect, the work itself has to be fundamentally powerful. And it is. It is so emotional, and a lot of its power comes through the subtlety of the storytelling, the subtlety of the acting, and the subtlety of the brand's role in the content itself.
Were there any mistakes made by entrants that instantly dumped them out of the longlist?
Without calling individual work out, the temptation to 'over brand' and to place the product too frequently or too prominently has the exact opposite of its intended effect because it takes the viewer out of the storytelling.
When every basketball player on the court in the film is wearing a brand new, sparkly white pair of your basketball shoes, it doesn't look natural.
And that's not just a bunch of Cannes judges going, 'Oh, let's pick them apart, the client is showing.' It's glaringly obvious to anybody who watches.
Brands and products behave differently in entertainment. Subtlety is power when you're putting brands and products into entertainment. So, to answer your question directly: it's a mistake to push the brand and the product too much into the entertainment content.
Did you discern any trends, either in terms of the category or the wider ad industry, from judging the work?
I think that the breadth is really striking. Now it's not just big brands with big budgets playing around in entertainment. More brands are placing entertainment at the centre of a campaign instead of at the end.
And smaller brands in particular are, rather than putting their resources into a big TVC where they're paying 100% of production and 100% of distribution in hopes of interrupting someone, reallocating that towards entertainment – that is the primary upper funnel action of that brand. And then they're building the campaign around it. That is definitely new.
What advice would you give to someone hoping to do well next year in the category?
I would say start now for two years' time. The best [campaigns this year] were very clearly built over multiple years.
There's a certain amount of serendipity that goes with – and forgive me for using all these words in the same sentence – the asymmetry of pulling together an entertainment project: the availability of talent, the availability of airtime.
So I think my advice is if you're going to enter into brand entertainment, commit early and truly commit, so that you have the time to do it right.
Cannes Deconstructed 
/
Want to know about the best work and key trends from this year's Cannes Lions International Festival of Creativity? Book a Contagious Cannes Deconstructed briefing for your team and we'll deliver a week's worth of festival insights in one hour. These can be delivered in person (depending on Covid restrictions) or virtually. Contact [email protected] for more information.
Want more Contagious thinking? 
/
Subscribe to the Contagious newsletter to receive a weekly dispatch of campaigns, opinions and research, curated for strategists, creatives and marketers.
Contagious thinking delivered to your inbox 
/
Subscribe to the Contagious weekly newsletter and stay up to date with creative news, marketing trends and cutting-edge research.