Interview
Sunil Bajaj
/
25 June 2021
Cannes Interview: Social & Influencer jury president, Debbi Vandeven 
/
The Social & Influencer jury president talks to Contagious about how gaming dominated the category and the importance of brands owning their ideas
Gaming campaigns were well represented within the Social & Influencer category at Cannes this year.
Tinder's choose-your-own-adventure show, Wendy's 'Super Wendy's World' and Reporters Without Borders' Minecraft Library – all of which took Gold – were grounded in the world of video games.
And one of the two Grands prix awarded in the category went to Burger King for its Stevenage Challenge campaign, which used a football video game to boost the brand's sponsorship of a lowly club team.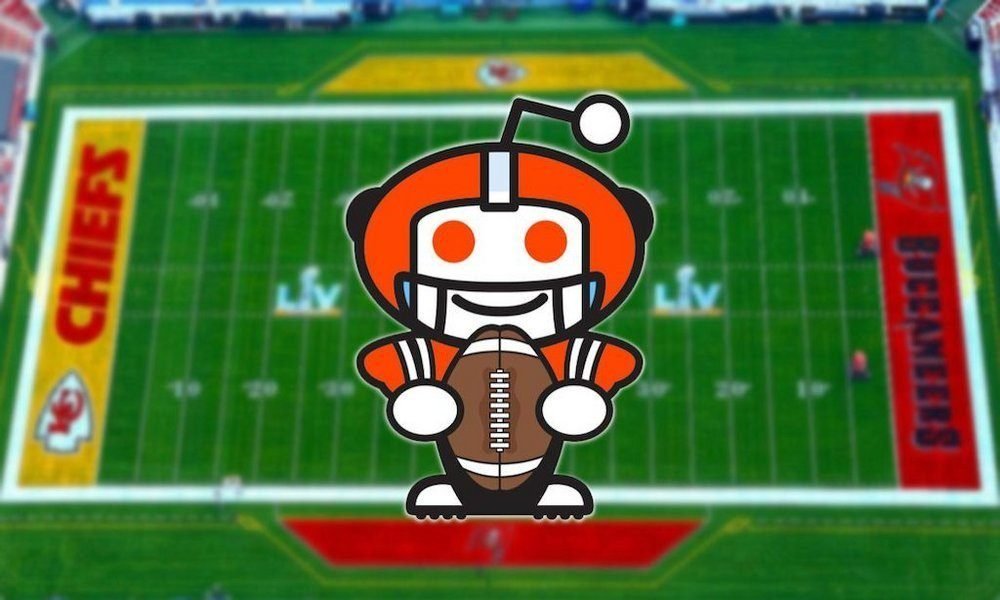 Contagious spoke with Debbi Vandeven, Social & Influencer jury president and global chief creative officer at VLMY&R to discuss the category.
How has the social & influencer category changed since the last Cannes?
Overall it was great work to look at, and we were extremely excited about the stuff we saw brands doing in the Social & Influencer space. In the Social & Influencer category, brands have to think a lot about what's going on in the world, and this year because of the pandemic, social has become a more important and active part in people's lives. I really think that stood out in that work: things that were fun or uplifting connected with the jury more, which might've not been the case in years gone.
However, one thing that has not changed is the influx of gaming campaigns. We saw so many gaming entries, which I'm sure was also because of the pandemic, and this became an even bigger area in social.
There were four campaigns that had a core gaming component. What gave Burger King's Stevenage Challenge the edge to win the Grand Prix over the others?
The long-term strategy behind the idea and the real-world sponsorship component. The physical sponsorship of the real Stevenage FC team enabled the brand to hijack the Fifa 20 game, this is where the game's community completed the challenges and uploading more than 25,000 videos on Twitter of their teams' playing in Burger King's jersey.
Then to make the campaign full circle, people earned free food or coupons – so all of a sudden you're back to the real-world and helping drive sales for the brand. In general, I think the work that has never been done before easily rises to the top, the work that you're jealous of and wish you had seen or thought about it first. That is what typically performs well at Cannes and that's exactly what Stevenage Challenge was.
As they were entered into two separate years, Reddit's Superb Owl also won a Grand Prix. Why was this campaign deserving of the top award?
We viewed and discussed a few campaigns that involved the Super Bowl, such as Pringles' Trapped In Advertising campaign, which is a very good piece of work with a lot of strong social components. But as we were debating, we asked whether the idea could exist without the Super Bowl? For Reddit's Superb owl campaign [the answer] was 'yes, definitely'.
Reddit knew when they put the five-second ad up in TVC that people couldn't read it – which resulted in people searching everywhere online about what just happened. It wasn't about the Super Bowl media placement, it was an idea that lived on social. Also with everything that was going on in the news with GameStop and Wall Street Bets, it added a shock value to anyone who took the time to research it. While for people who know Reddit, it drove back to everything the platform stands for. I'm not sure that anyone else could ever do it or pull it off, that's why we thought it was deserving of a Grand Prix.
How crucial was brand ownability of the work as an evaluation criteria in issuing the top awards?
We had a lot of TikTok entries this year and I don't think brands know exactly what to do with the platform yet. Brands are still producing lots and lots of dances, which all start to blend together after a while. If you had to watch 2000 entries of people dancing you'd feel the same way. I kept looking for work that wasn't like everything else that was out there. We particularly liked it when people understood or could repeat back brand message.
I would definitely say that if you're not ownable, if you're just repeating what other people are doing, how are you going stand out in those platforms? My number one consideration was how ownable the idea was to that brand. I push it every time I talk to marketing people, my team, everyone. You can have a really good idea, but if you can remove brand from it and put another brand on, you really didn't hit gold.
Were any of the winning campaigns particularly brave this year?
A campaign that did stand out was the NGO project #StillSpeakingUp DeepTruth, which used deep fake technology to bring a murdered Mexican journalist back to life, and which Reporters Without Borders created to lobby the government to implement laws that protected the freedom of the press. Or with the Uncensored Library, which is another Reporters Without Borders campaign, that won Gold – this was really brave for a different reason, as the NGO had to enter the world of Minecraft and really understand the game.
Reporters Without Borders figured out from the ground up how to build that project, bringing in censored articles and books into the Minecraft world so children and young adults can see what's happening around the globe.
When people ask us about Wendy's Keeping Fortnite Fresh [which won the Grand Prix in the Social & Influencer category in 2019] we tell them that they really need to know what they're going into the platform for. If you don't, it's very easy to get lost and you'll struggle to make it ownable to your brand. The uncensored Library really went into the world of Minecraft and made it their own. The Uncensored Library would have been in contention for the Grand Prix, had it not been in the charity areas.
How ruthless were the jury in ensuring that the work really reflected the best in Social & Influencer?
I'm a huge fan of the Beats You Love Me work by Translation. It was entered into the Social & Influencer category, but an important judging criteria is how inherently social the idea is. I would say media strategy is huge consideration in this category. The way that the Social & Influencer category works is the scoring is broken down by idea, strategy, execution and results. [...] The campaigns that lost out were the type that social was just a part of the campaign, not baked into the idea at its core – that's what brought Beats down in this category, because it could exist on its own, which means that it's not one of the greatest pieces of social work.
Are there any big trends or themes you've seen in the work this year?
This past year has been so strange for all of us. All of a sudden trying to figure out how to do everything online and remotely, being creative when you're not in the same room as people. I just think people need to be more aware of how we're building our teams, what we're doing as groups to come up with the best inclusive work we can. I do think that, you'll see as a theme, throughout here.
What's your advice to anyone who would like to win a Social & Influencer Lion next year?
I would focus on evaluating whether the idea is inherently social. Would this work without social? Because if it just worked on its own, it probably won't do as well. People will say 'it went viral and everyone was talking about it', but everyone talks about everything nowadays. It's more about using platforms differently than we've seen before and making your brand stand out in that space.
You also really have to understand what subcategory you enter it in. If you're going to put it in community management, it better demonstrate really good community management [...] which is why Bee Influencer won here. Same with content placement and the Uncensored Library, that's 100% where that campaign exists. Finally with Stevenage Challenge, that was the best in class for sponsorship - we really did look through and pick the best pieces of work, based on their category. So, that would be my advice.
Cannes Deconstructed 
/
Want to know about the best work and key trends from this year's Cannes Lions International Festival of Creativity? Book a Contagious Cannes Deconstructed briefing for your team and we'll deliver a week's worth of festival insights in one hour. These can be delivered in person (depending on Covid restrictions) or virtually. Contact [email protected] for more information.
Contagious thinking delivered to your inbox 
/
Subscribe to the Contagious weekly newsletter and stay up to date with creative news, marketing trends and cutting-edge research.