Cannes Lions: Brand Experience & Activation Winners 2022 
/
Vice World News' Unfiltered History Tour wins its second Grand Prix of the festival
Vice Media's Unfiltered History Tour has won its second Grand Prix of the week, having earlier taken top honours in the Radio & Audio category.
The campaign, created by Dentsu Creative offices in Bengaluru, Mumbai and Gurgaon, takes users on a tour of selected artefacts in the British Museum using Instagram AR filters and audio. However, unlike a regular museum audio tour, Unfiltered History details how the historical objects were stolen from their country of origin, using narration provided by people from those countries. Audio clips from the tour were also made available as podcasts, which were downloaded 21,583 times. The initiative generated 32 million social impressions and 5,200 hours worth of 'unfiltered' tours.
According to the British Museum's annual review, the building attracted 6.02 million visitors in 2018/19.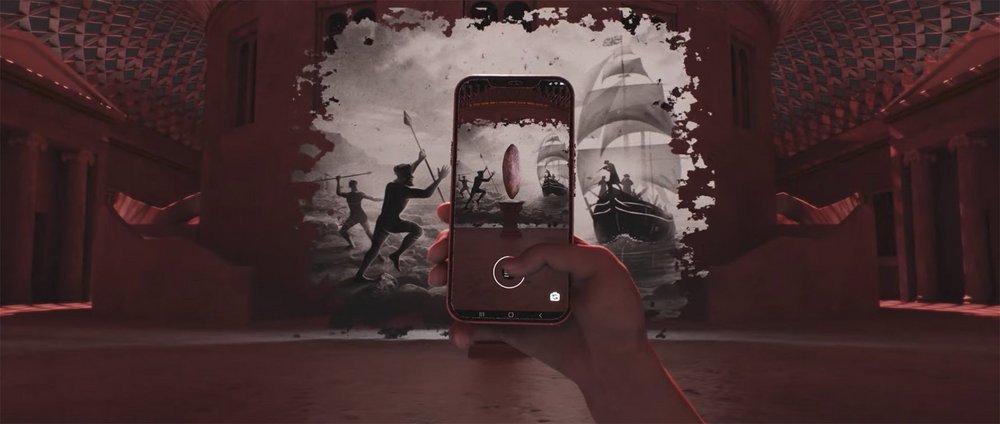 Speaking at a press conference earlier today, Brand Experience & Activation jury president, Yasuharu Sasaki – CCO of Dentsu Japan – said that Unfiltered History Tour was chosen as a winner because 'It has the power to change culture and the mindset of young people, and yet has the scalability to be used anywhere in the world'.
Commenting on his category as a whole, Sasaki said that one of the key themes the judges saw was 'Essential change with emotional collaborations. Brands have tried to make essential changes to their products, the environment, politics or culture by strongly moving people's emotions with strong brand experiences. New connections are being made between people, brands and society'.
Gold Lions Winners /
Burger Glitch for Burger King by David, Sao Paolo
Doja Code for Girls Who Code by Mojo Supermarket, New York, and RCA Records, New York
Morning After Island for Grupo Estrategico De Pae by Ogilvy Honduras
Hack Market for Back Market by Marcel, Paris
The Emancipation Loan for Mibanco by Circus Grey, Lima
Plastic Fishing Tournament for Corona by We Believers, Brooklyn
I Will Always Be Me for Dell Technologies and Intel by VMLY&R, New York
Cannes Deconstructed /
Want to know about the best work and key trends from this year's Cannes Lions International Festival of Creativity? Book a Contagious Cannes Deconstructed briefing for your team and we'll deliver a week's worth of festival insights in one hour. These can be delivered in person (depending on Covid restrictions) or virtually. Contact [email protected] for more information.
Contagious thinking delivered to your inbox 
/
Subscribe to the Contagious weekly newsletter and stay up to date with creative news, marketing trends and cutting-edge research.