Cannes Lions: Creative Effectiveness Winners 2022 
/
Michelob Ultra is awarded the Grand Prix for Contract for Change
US beer brand Michelob Ultra has won the Grand Prix for Creative Effectiveness at this year's Cannes Lions.
The AB InBev-owned brand was awarded for Contract for Change, an ongoing initiative launched back in 2019 with FCB Chicago and FCB New York. In North America, only 1% of farming is organic and, even if farmers want to make the transition to organic produce, it's a lengthy and expensive process. According to Michelob Ultra, it takes three years to go organic and farmers lose out on profits due to the interruptions in production. In addition, there's no guarantee that there will be a buyer at the end of the process.
To make the switch to organic easier and encourage farmers to make this commitment, Michelob Ultra created an agreement for farmers to sign, which guarantees Michelob Ultra as their buyer in three years' time for the brand's beer, Pure Gold. Parent company AB InBev also committed to buying participating farmers' produce at a 25% inflated price – to be used in its non-organic food and drink brands. So even if farmers can't produce the same yield during the transition period, they don't lose out on income.
According to an AB Inbev production forecast, the increased supply of organic crops will allow Pure Gold to grow 25% by 2023.
The campaign was 'head and shoulders above' other entries, said jury president Raja Rajamannar. This year's jury were looking for campaigns that yielded sales results but also had a lasting impact and innovative creative solutions. 'What does it do to the business?' asked Rajamannar. 'What does it do for brand health? Does it give me a competitive advantage? Does it drive me ahead of the pack in a sustainable fashion? Will it last?'
Contract for Change is 'game-changing, not just for the farmers and for the brand, but also for other brands that can tap into it,' said Rajamannar. 'The impact is longlasting. What this campaign has done – firstly it's much more than a campaign, it's a movement, it's a platform – is it did good for the company's results. It did good for the brand. It did good for the community of farmers. And it does good for the planet.'
Rajamannar left with a warning to brands. 'The world is changing at a very high rate,' he said, 'and we cannot waste time. Try to have a strategy ahead of that change. If you look from a consumer's perspective, we are holding brands and companies to higher and different standards to the past. Studies have shown that 85%+ consumers say that it's not enough for a brand to give me a great product or service, they also have to do something that's good for society. Meet the goals of your company, meet the brand objectives, but are you doing something for society, the community, the planet at large? That's a change we have witnessed among lots of submissions: there is a focus beyond [one's] own company.'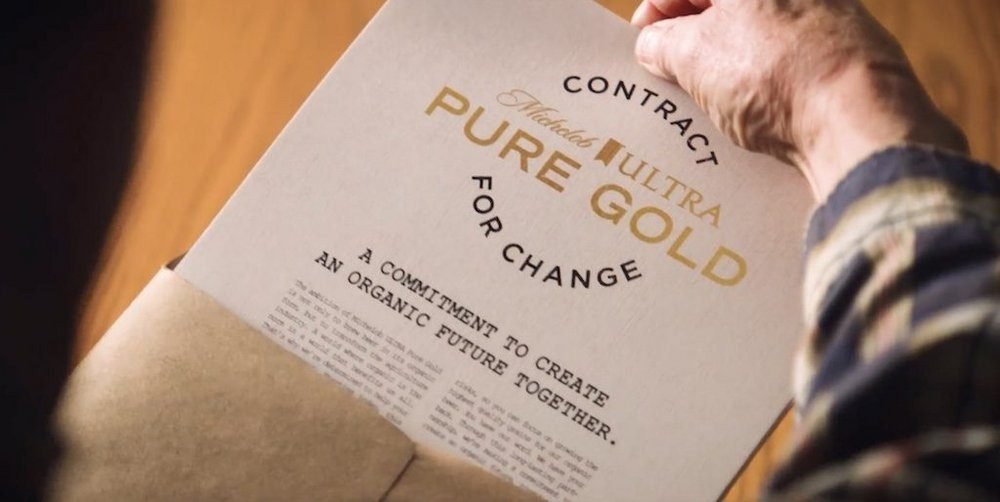 The Creative Effectiveness Gold winners were:
Moldy Whopper for Burger King by Ingo, Stockholm, David, Miami and Publicis Romania, Bucharest
The Tampon Book for The Female Company by Scholz & Friends, Berlin
Courage is Beautiful for Dove by Ogilvy in London and Toronto
Project Understood for Canadian Down Syndrome Society by FCB Canada, Toronto
Undercover Avatar for Association L'Enfant Bleu by Havas Paris, Puteaux
Cannes Deconstructed /
Want to know about the best work and key trends from this year's Cannes Lions International Festival of Creativity? Book a Contagious Cannes Deconstructed briefing for your team and we'll deliver a week's worth of festival insights in one hour. These can be delivered in person (depending on Covid restrictions) or virtually. Contact [email protected] for more information.
Want more Contagious thinking? 
/
Subscribe to the Contagious newsletter to receive a weekly dispatch of campaigns, opinions and research, curated for strategists, creatives and marketers.
Contagious thinking delivered to your inbox 
/
Subscribe to the Contagious weekly newsletter and stay up to date with creative news, marketing trends and cutting-edge research.