Creativity
James Swift
/
22 June 2021
Cannes Lions: Creative Strategy Winners 2021 
/
Cheetos is the Grand Prix-winner in this year's Creative Strategy category at Cannes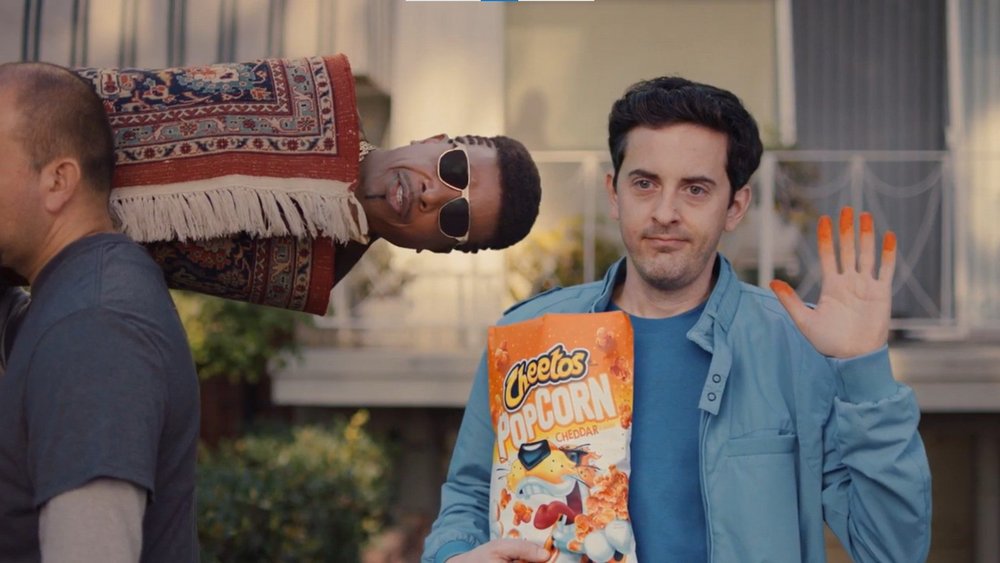 Cheetos has won a Grand Prix in the Creative Strategy category at Cannes for its 2020 Super Bowl ad featuring MC Hammer.
The ad – which was created by Goodby Silverstein & Partners, San Francisco – is called Can't Touch This and promotes Cheetos Popcorn.
The 40-second TV spot depicts a man who is able to get out of irritating obligations, like helping to lift a couch or handling paperwork, because his hands are covered in dust from eating Cheetos Popcorn.
Each time the man successfully avoids an interaction because of his Cheetos hands, rapper MC Hammer (real name Stanley Kirk Burrell) appears in a surprising place to sing a line from his hit 1990 song 'U Can't Touch This'.
The Can't Touch This ad was Cheetos' first Super Bowl ad in over a decade.
The brand refers to the orange dust that collects on your fingers when eating its snacks as 'cheetle'.
Gold Lions Winners 
/
The Connected Island for Three Ireland by Boys And Girls, Dublin
Project Free Period for Stayfree Sanitary Napkins by DDB Mudra, Mumbai
What's Your Name for Starbucks by Iris, London
Cannes Deconstructed 
/
Want to know about the best work and key trends from this year's Cannes Lions International Festival of Creativity? Book a Contagious Cannes Deconstructed briefing for your team and we'll deliver a week's worth of festival insights in one hour. These can be delivered in person (depending on Covid restrictions) or virtually. Contact [email protected] for more information.
Want more Contagious thinking? 
/
Subscribe to the Contagious newsletter to receive a weekly dispatch of campaigns, opinions and research, curated for strategists, creatives and marketers.
Contagious thinking delivered to your inbox 
/
Subscribe to the Contagious weekly newsletter and stay up to date with creative news, marketing trends and cutting-edge research.