Creativity
Bethan Ashman
/
25 June 2021
Cannes Lions: Glass Winners 2021 
/
Starbucks scoops Glass Grand Prix
Starbucks has won the Glass Grand Prix at this year's Cannes Lions International Festival of Creativity.
The coffee chain won with I Am, a campaign that transformed a local Starbucks in Brazil into a registry office where transgender people could legally change their names for free.
The campaign, created by VMLY&R Brazil in São Paulo, was based on the insight that people in Brazil are often harassed for having a name on official documents that doesn't reflect their identity. However, legally changing a name is an expensive and complicated process. In contrast, anyone who orders a drink at Starbucks has their elected name written on the cup without question.
By going to the Starbucks registry office, people immediately had their names changed and left with the new official documents in hand. The campaign resulted in a seven-times increase in daily legal name changes for the city of São Paulo.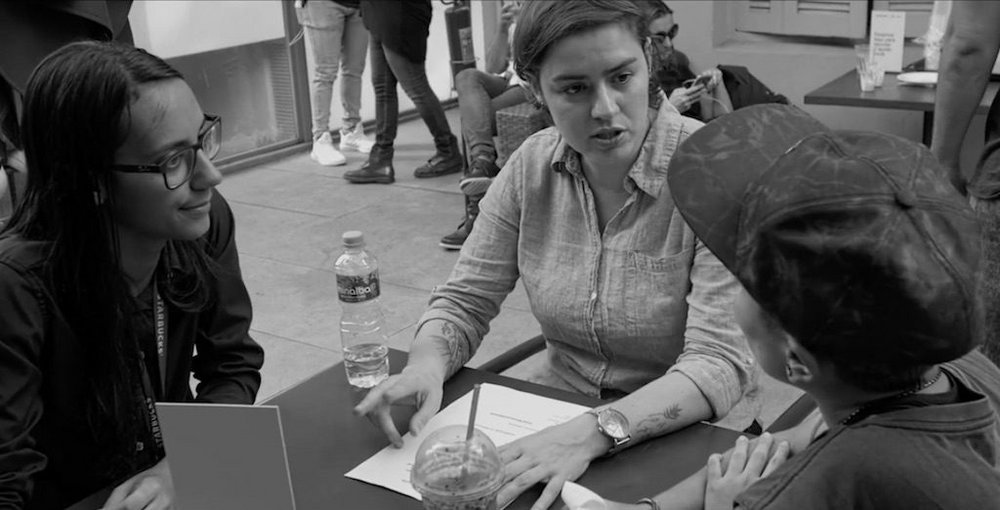 Gold Lion winners 
/
WoManikin for United State of Women by Joan Creative, New York
Womb Stories for Bodyform by AMV BBDO, London
Cannes Deconstructed 
/
Want to know about the best work and key trends from this year's Cannes Lions International Festival of Creativity? Book a Contagious Cannes Deconstructed briefing for your team and we'll deliver a week's worth of festival insights in one hour. These can be delivered in person (depending on Covid restrictions) or virtually. Contact [email protected] for more information.
Want more Contagious thinking? 
/
Subscribe to the Contagious newsletter to receive a weekly dispatch of campaigns, opinions and research, curated for strategists, creatives and marketers.
Contagious thinking delivered to your inbox 
/
Subscribe to the Contagious weekly newsletter and stay up to date with creative news, marketing trends and cutting-edge research.