Creativity
Sunil Bajaj
/
25 June 2021
Cannes Lions: Grand Prix for Good Winner 2021 
/
Propuesta Cívica and Reporters Sans Frontières win Grand Prix for Good for their #StillSpeakingUp DeepTruth campaign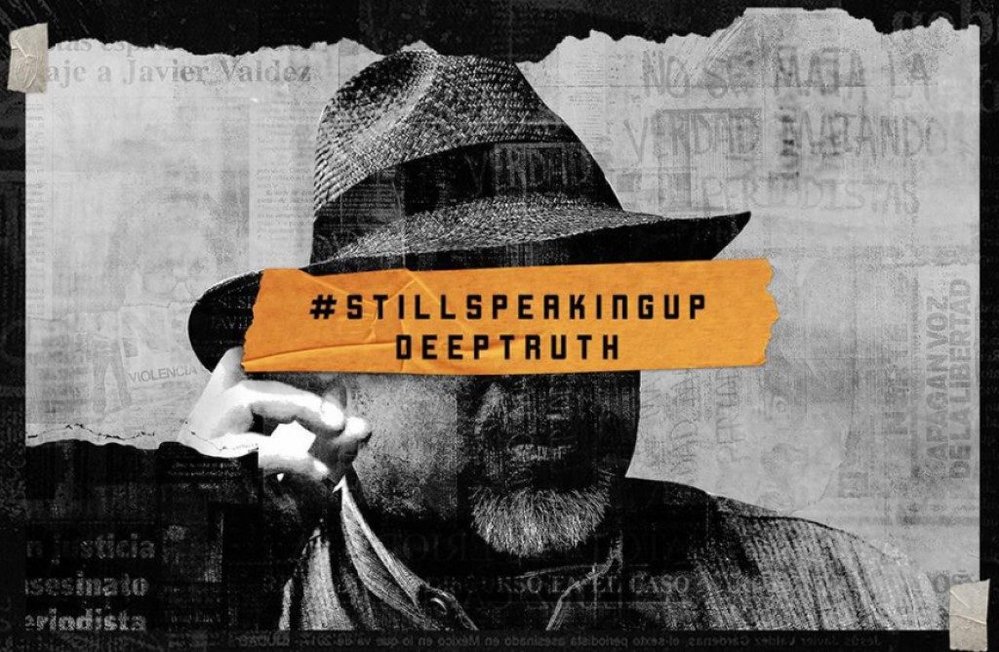 The Grand Prix for Good at this year's Cannes has been awarded to Propuesta Cívica and Reporters Sans Frontières (Reporters Without Borders) for the #StillSpeakingUp DeepTruth campaign.
In 2017, journalist Javier Valdes was murdered for his investigations into the crimes of the Mexican cartels – sadly not a one-off, more than 120 journalists have been killed in Mexico since 2007 as a result of their criminal investigations.
To raise awareness and help tackle this issue, Propuesta Cívica and Reporters Sans Frontières used deepfake technology to bring Valdes back to life on Dia de Muertos (Day of the Dead) for a message aimed directly at Mexico's president. The aim of which being to enact change that would help protect the freedom of the press and the journalists brave enough to speak out on these issues.
The campaign also launched a Twitter account under Valdes' name, which other journalists could use to share their investigations anonymously and safely. The brand claims that for the first time ever there were six convicted murders for crimes against journalists in Mexico, with the campaign also resulting in 349 million impressions.
Cannes Deconstructed 
/
Want to know about the best work and key trends from this year's Cannes Lions International Festival of Creativity? Book a Contagious Cannes Deconstructed briefing for your team and we'll deliver a week's worth of festival insights in one hour. These can be delivered in person (depending on Covid restrictions) or virtually. Contact [email protected] for more information.
Want more Contagious thinking? 
/
Subscribe to the Contagious newsletter to receive a weekly dispatch of campaigns, opinions and research, curated for strategists, creatives and marketers.
Contagious thinking delivered to your inbox 
/
Subscribe to the Contagious weekly newsletter and stay up to date with creative news, marketing trends and cutting-edge research.