Cannes Lions: Innovation Winners 2022 
/
Australian insurer Suncorp wins the Innovation Grand Prix for One House to Save Many
Suncorp's One House to Save Many via Leo Burnett, Sydney, today scored top honours in the Cannes Lions Innovation category.
One House is a prototype of a home that is resilient to the extreme weather being experienced by Australians, such as flooding and bush fires. With climate change leaving entire communities in northern Queensland uninsurable, Suncorp wanted to draw attention to the fact that 97% of disaster funding is spent on repairing and rebuilding, while only 3% is spent on prevention.
The One House to Save Many campaign was launched nationally in April 2021 with a 60-second TV ad introducing One House, followed by product ads for Suncorp insurance. Outdoor and social placements promoted Suncorp's insurance products and reminded people to prepare for storm season.
Suncorp also created a 23-minute documentary that told the story of One House, which aired on Channel Nine, and the concept was presented to government institutions and building companies. Led by Suncorp, the Insurance Council of Australia has since launched Project Resilience, which aims to embed resilience into the National Construction Code by 2025.
Several weeks after launch, the Federal Government announced a $600m resilience fund for new disaster preparation and mitigation programmes. The campaign reached 99% of the target audience through paid and earned media and was covered across every major Australian news network, resulting in more than 20 million impressions.
Speaking to Contagious earlier in the year, Abigail Dubin-Rhodin, strategy director at Leo Burnett Australia, revealed that 'Of the claims that Suncorp was receiving after a natural disaster, about 90% could have been prevented or mitigated had resilience measures been taken'.
Contagious subscribers can read more about the initiative from the team behind it here.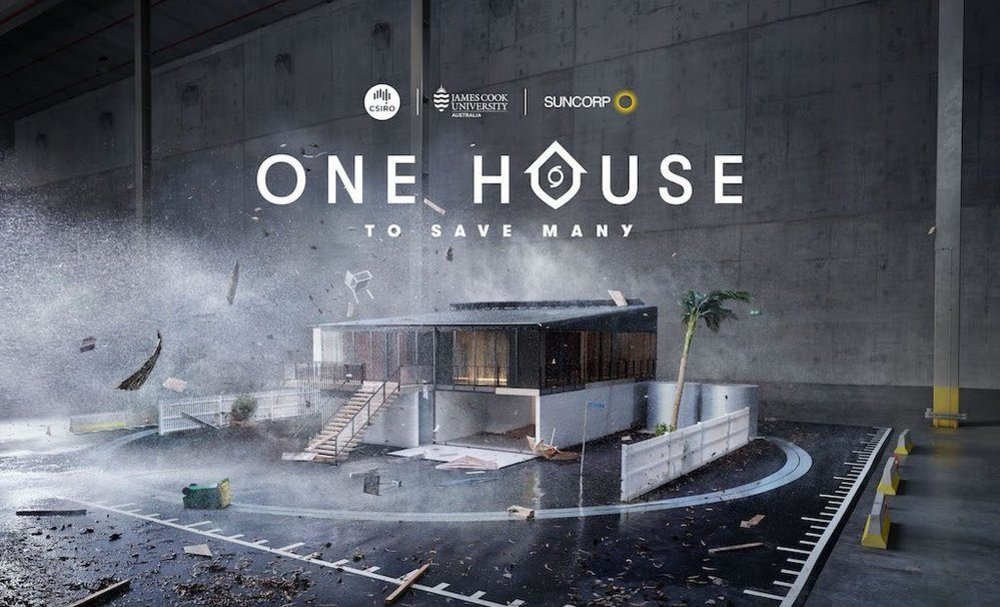 Explaining why this won the Grand Prix, jury president Cleve Gibbon – CTO at Wunderman Thompson, North America – said, 'It's not exciting and innovative when you say it's an insurance company. But an insurance company has activated a B2B2C supply chain that means, when it scales beyond Australia, you will be able to protect your homes. The world is changing around us. The climate is changing around us. We will be able to secure our families and friends with technologies and innovations like this.'
Commenting on innovation in general, Gibbon also noted that 'Effective innovation comes from the power of partnerships' – a nod to the fact that One House to Save Many was a result of the collaboration between collaboration with Leo Burnett Australia, Sydney, The Commonwealth Scientific and Industrial Research Organisation (CSIRO), James Cook University and Room 11 Architects.
From a shortlist of just 14 entries, further Innovation Lions were awarded as follows:
Gold / McEnroe vs McEnroe for Anheuser-Busch InBev by FCB New York
Silver / The Killer Pack for Maxx Flash by VMLY&R Mumbai
Bronze / Pinatex for Dole Sunshine Company + Ananas Anam by L&C, New York
Cannes Deconstructed /
Want to know about the best work and key trends from this year's Cannes Lions International Festival of Creativity? Book a Contagious Cannes Deconstructed briefing for your team and we'll deliver a week's worth of festival insights in one hour. These can be delivered in person (depending on Covid restrictions) or virtually. Contact [email protected] for more information.
Want more Contagious thinking? 
/
Subscribe to the Contagious newsletter to receive a weekly dispatch of campaigns, opinions and research, curated for strategists, creatives and marketers.
Contagious thinking delivered to your inbox 
/
Subscribe to the Contagious weekly newsletter and stay up to date with creative news, marketing trends and cutting-edge research.