Interview
Becca Peel
/
23 June 2021
Cannes Interview: Tom Richards, Health & Wellness jury president  
/
The Health and Wellness jury president talks to Contagious about lobbying Cannes for a few more awards, his LIONS method of judging work, and pandemic-within-a-pandemic issues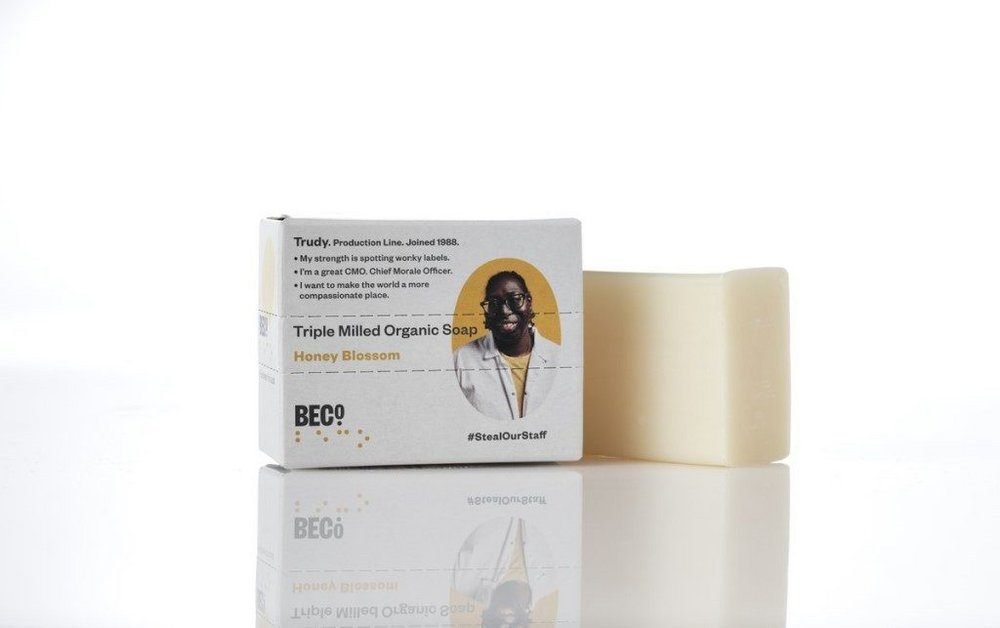 You would assume the Health & Wellness category at Cannes this year would be overflowing with Covid-19 campaigns. But there's a perfectly good saying about why you should never assume.
Instead, the Grands Prix went to campaigns addressing less prominent issues. Beco's Steal Our Staff challenged other businesses to hire more job applicants with disabilities while Bodyform's Womb Pain Stories shone a light on the gender pain gap and underdiagnosis of endometriosis.
We spoke to Tom Richards, Health & Wellness jury president and 21Grams Global CCO, to discuss the category.
How did you find the experience of judging this year?
It's been fun. Interesting. You always have a big online session, hours and hours of films. It's probably 50 or 60 hours of films, so you have a lot to go through. But you've got to give it due diligence. People have spent a lot of money on the entries, they've also spent a lot of time and passion, blood, sweat and tears to make the work great.
We had 1400 pieces of work in health and wellness and we took the shortlist down to 130. That was hard. The hardest thing was you've got two years' worth of work, but Cannes were pushing to just have one year's worth of awards. That's nigh on impossible. I managed to lobby Cannes quite hard and we managed to get an extra 10 awards so we just were able to award the work that we felt really passionate about.
How would you define the Health & Wellness category?
Health and wellness is about celebrating creativity in the health sector. It's not about prescription drugs, it's about promoting personal wellbeing and addressing the problems that are out there in the world. There're so many things that fit in the health and wellness bucket; it might be diversity and inclusion, it might be cancer awareness, it might be pollution.
Health really is under the spotlight now. During the judging, Covid campaigns were trending, but what was interesting is even though we're living and breathing the pandemic, it was the pandemic-within-the-pandemic that was generating solutions and work. A lot of the work highlighted and addressed the problems that we're not seeing because we're all at home – tackling racism, mental health issues, domestic and child abuse head on.
This year health has been a headline topic, how do you think that impacted the health and wellness category?
Scientists and medics are the new DJs, they're proper superstars. The benefit is that we're witnessing a lot of amazing work and the creative standards are getting higher. The better the work gets, the more lives that are going to get affected, empowering people to live healthier and longer lives.
What is the number one priority for work being entered into Health and Wellness?
There're so many different categories, but no matter what the work has to stop you in your tracks, and you've got to feel it. It's about that change in behaviour to make people do something or to actually care. Sometimes the best ideas aren't about craft, they're about the problems being solved. Beco, the Grand Prix winner, was a great example of that.
What was your judging criteria this year?
We had lots of different people on the jury [...] I had to make sure the everybody had a voice.
In the first meeting, I asked everyone what they want to see from the work. Then I went back to the second meeting with our own five-point criteria and because everyone loves an acronym, I gave it the acronym LIONS.
The first part was 'Legacy': work that drove the industry further, that's the pinnacle of what's possible.
Second was 'Insightful': there had to be a meaningful human truth at the heart of the executions. Womb Pain Stories is a great example of that, they used data to uncover stories, and then turned it into magical film.
The 'O' was a for 'Originality': the work had to be authentic and inclusive, and tell a great story.
And then 'N' for 'Nerve': the work had to have an emotional connection, had to make you feel something, the ideas had to have heart and soul.
And the 'S' was 'Scale': ideas powerful enough to change behaviour, to make people do something, to make people pay attention, to change laws.
The president of Cannes has actually asked me if he can use my acronym, so my legacy will be that they can use LIONS.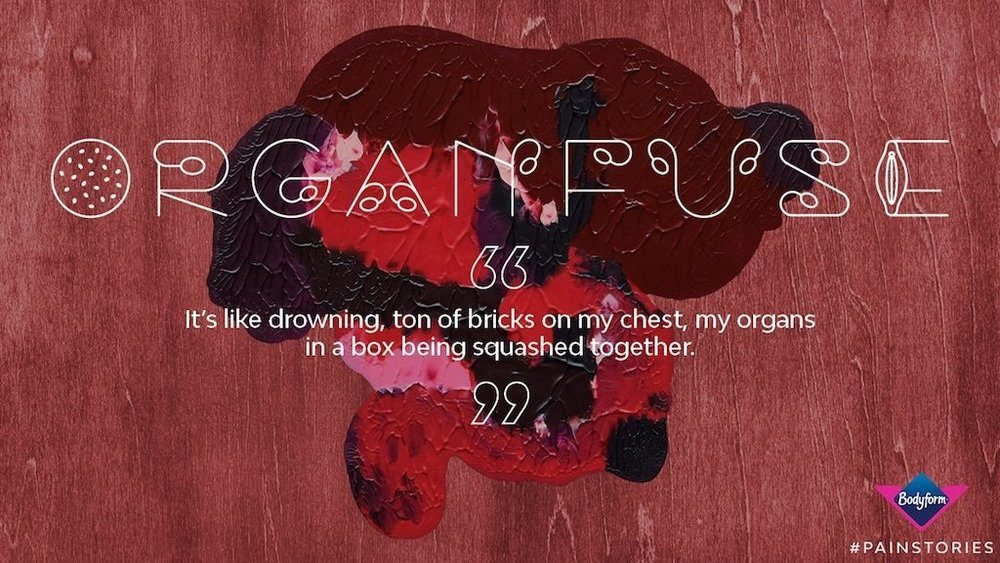 The two Grand Prix winners, Bodyform Pain Stories and Beco Steal Your Staff, are very different campaigns. Why did you select these winners?
Both very different, but what I love is that they're both integrated campaigns. I'm just sick of the key visual approach where you take one visual that is used in lots of different shapes and forms. It's not one size fits all. We've got to think bigger; we need to think of platforms that can ebb and flow to be appropriate for the right type of audience, and live and breathe in different mediums. Both of these campaigns did that.
Beco was just so refreshing. It was a great example of a company that has set its stall out for purpose. A really interesting, original, refreshing campaign that doesn't victimise disabled people or make you feel sorry for them, it absolutely empowers them.
Womb Pain Stories carried on the legacy the original campaign started, but it's gone further and in a beautifully crafted way. Every time you watch it, you get something else from it. Rather than just being cold data, it's turned into warm human truths. Those human truths that were animated and used wonderfully in the storytelling literally get hold of you and just demand your attention.
What legacy are they setting?
They take something that's hidden away and they just put it out there. And so it should be, let's make more things like that. The more people can talk about things, the more issues are addressed upfront and the less they become problems.
Did any themes or trends emerge in the work?
Diversity and inclusion was a massive trend. From Project Understood to Steal Our Staff there were quite a few examples that touched on this. Maybe the trend is heroes, not victims. Empowering people rather than making you feel sorry for them.
Another trend was small ideas with maximum impact. Quite a few were PR ideas. You can have a very small idea at the heart, create an ambient stunt like the Punishing Signal or the Call, turn it into a great film and escalate that out for maximum impact and massive scale to get out as many people as possible.
What is your advice to people looking to win next year in this category?
For me, it's about the single-minded purity of the idea. The idea has to be addressing a problem, or empowering people, or showing a solution to something.
Cannes Deconstructed 
/
Want to know about the best work and key trends from this year's Cannes Lions International Festival of Creativity? Book a Contagious Cannes Deconstructed briefing for your team and we'll deliver a week's worth of festival insights in one hour. These can be delivered in person (depending on Covid restrictions) or virtually. Contact [email protected] for more information.
Want more Contagious thinking? 
/
Subscribe to the Contagious newsletter to receive a weekly dispatch of campaigns, opinions and research, curated for strategists, creatives and marketers.
Contagious thinking delivered to your inbox 
/
Subscribe to the Contagious weekly newsletter and stay up to date with creative news, marketing trends and cutting-edge research.