Creativity
Phoebe O'Connell
/
24 June 2021
Cannes Lions: Radio & Audio Winners 2021 
/
Woojer's Sick Beats vest takes the Grand Prix
Sick Beats, a music-powered airway clearance vest for patients with cystic fibrosis, has won the Radio & Audio Grand Prix at Cannes this year.
The product was designed by agency Area 23, an FCB Health Network company, and created with Woojer, which makes wearable sound systems. The idea also won two Gold and one Bronze Lions.
The vest works like an oscillation vest, which use vibrations to loosen mucus in patients' lungs, but incorporates music to create a more enjoyable experience – instead of physical pounding, the vest plays music with 40 HZ deep-bass vibrations.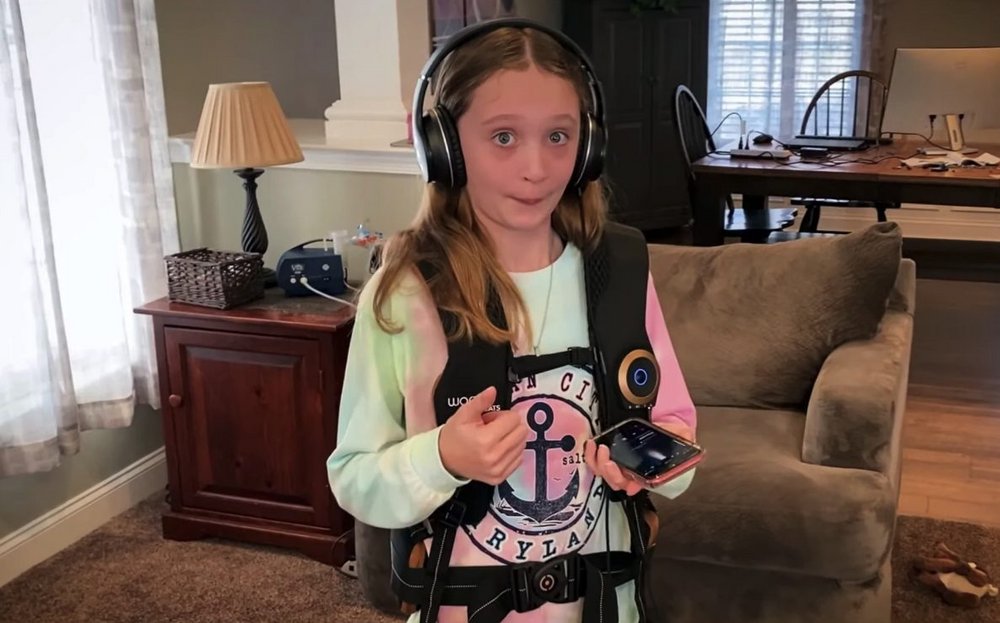 Gold Lions winners /
Beck's Frequency for Beck's Beer by AKQA, São Paulo
Sneezing into bumping elbows, What's wrong with this baby? and Not starting startups for Burger King by DAVID, Madrid
Saylists for Warner Music by Rothco, Dublin
Radio Recliner for Bridge Senior Living by Luckie, Duluth
A new jingle for a new era for Good Humor (Unilever) by Edelman, New York
Cannes Deconstructed /
Want to know about the best work and key trends from this year's Cannes Lions International Festival of Creativity? Book a Contagious Cannes Deconstructed briefing for your team and we'll deliver a week's worth of festival insights in one hour. These can be delivered in person (depending on Covid restrictions) or virtually. Contact [email protected] for more information.
Want more Contagious thinking? 
/
Subscribe to the Contagious newsletter to receive a weekly dispatch of campaigns, opinions and research, curated for strategists, creatives and marketers.
Contagious thinking delivered to your inbox 
/
Subscribe to the Contagious weekly newsletter and stay up to date with creative news, marketing trends and cutting-edge research.