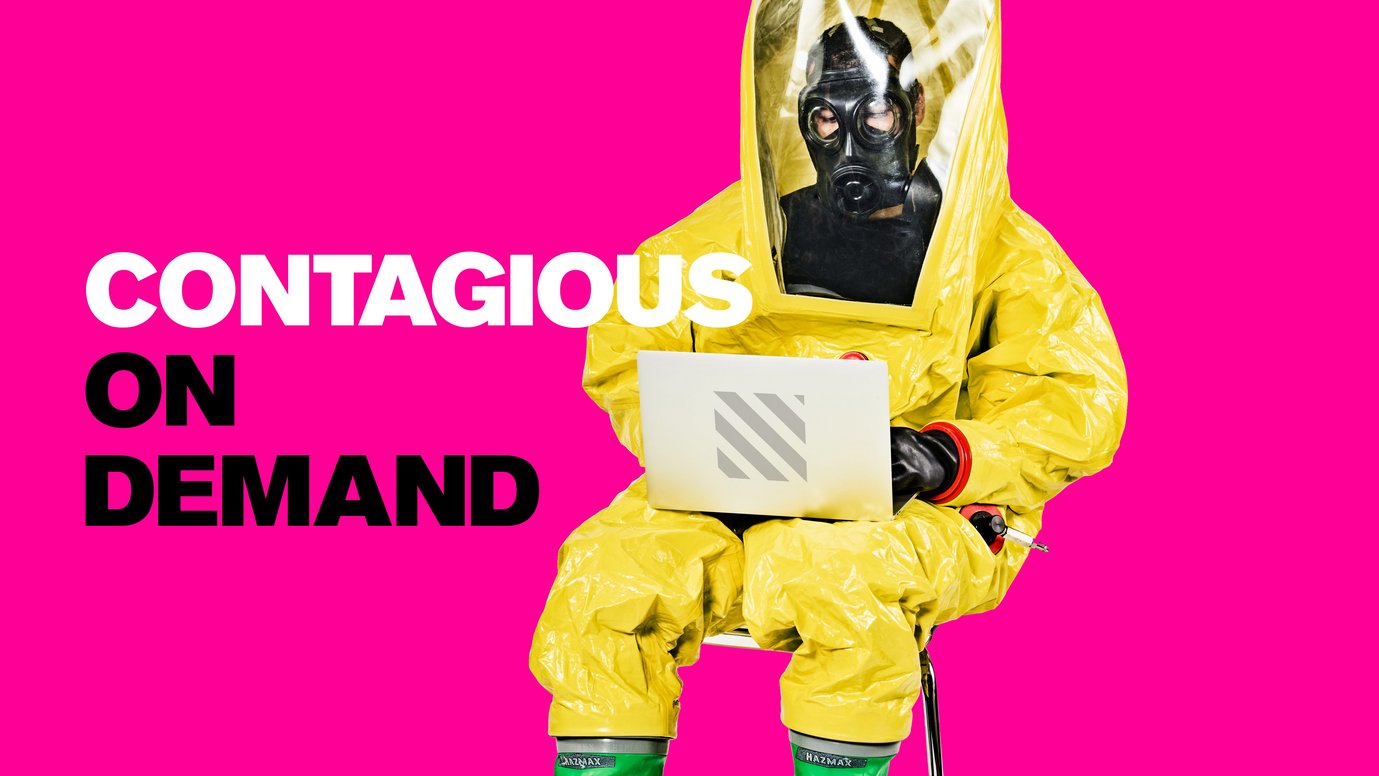 Creativity
Contagious Team
/
30 July 2019
Introducing... Contagious on Demand 
/
Need rapid assistance for a pitch, event or important meeting? We can help
If you're looking for insights to super-charge a pitch, competitor analysis for a client meeting or the best case studies for an important keynote, the Contagious team can help you out.
Contagious on Demand is a bespoke service that lets you ask our team of editors and strategists (just about) any question. Simply fill out the form below, detailing your request, and we'll get back to you with inspiration, insight and advice in as little as 48 hours.
Here are some questions that we've been asked before:
How can we engage with Gen Z authentically?
Show me the best-in-class case studies from the automotive category
Tell me about the key trends driving growth for retail brands
Which brands are using data to drive personalised creativity?
How Contagious on Demand works 
/
1: Fill out the form below, telling us how we can help.
2: Receive a call from our team to confirm the brief and agree a timeframe.
3: Let our team respond by assessing relevant trends, handpicking appropriate case studies, analysing third-party research and giving you the Contagious insight. The average response time is between 2 and 4 days.
4: Receive an insight-packed deck, with accompanying notes. This will include images, text and video, and will be sent in PowerPoint so you can lift material directly into your own presentations.
This service costs £3,995 + VAT (existing Contagious members receive a discount). For a small additional fee, you can also speak with the strategist handling the request, to talk through the findings and answer any questions.
Get in touch below and see how you can benefit from on-demand knowledge and advice from our team of trusted advisors.
Like this article? Share with your network:
Sign up to our weekly newsletter