Contagious Team: Cannes Contenders (part two) 
/
That famous French festival of creativity is almost upon us, but who's going to win this year?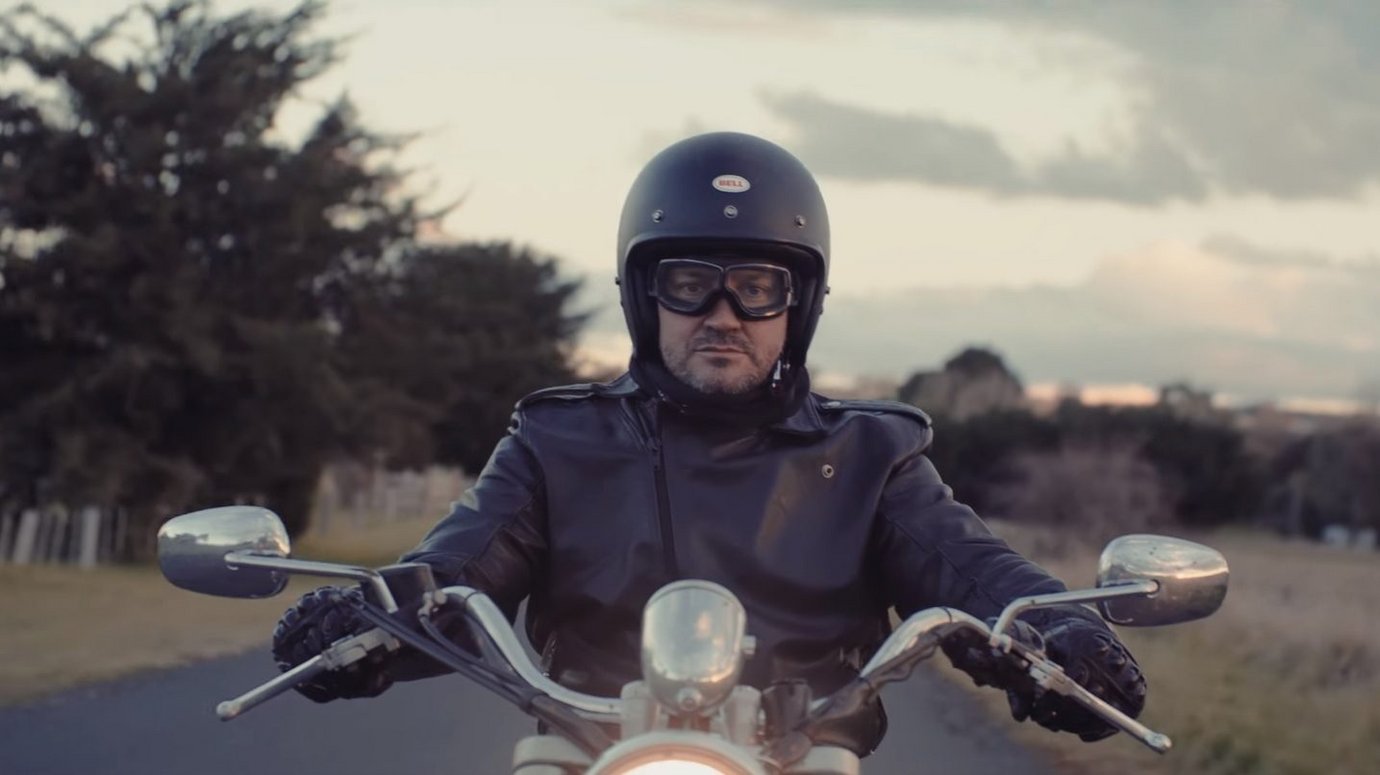 The Contagious Team have each picked their favourite campaign - the one they'd be fighting for if they were in a Cannes Lions jury room. The results are a mixed, but delightful, selection, from a pro-immigration print ad to an online film featuring naked Swedes. Here's part two of our list of favourite campaigns.
Alex Jenkins / editorial director
Jigsaw / Heart Immigration
My Cannes Contender doesn't have the flashy innovation of the The Louvre Abu Dhabi. And it may well get outgunned in terms of in terms of creative visuals. But, for my money, it's still probably one of the most quietly brave pieces of advertising of the last 12 months.

Against a backdrop of Brexit and border-wall promises, Jigsaw's Heart Immigration campaign saw the fashion retailer tackle the most divisive topic in the zeitgeist head on. But this wasn't just tacked on purpose. The CEO of Jigsaw, Peter Ruis, told us that, the day after the Brexit vote, his staff were being racially abused in his stores: 'To brief our agency to do another campaign with some great-looking models in some lovely clothes would have been facile. I'd had enough and I thought it was time to speak up'.

The centre of the resulting campaign was a long-copy outdoor ad explaining the importance of diversity to their workforce, their materials and their creativity. Jigsaw then proved this belief on social through the results of DNA tests run on their staff.

So, for risking a racial hatred backlash, for making a public statement to defend the brand's values, for putting faith in the power of long-copy, and for achieving an 87% online sales lift, my vote goes to The Corner, London's Heart Immigration work.
Contagious subscribers can also read our in-depth interview with The Corner about the campaign here.
Kate Hollowood / staff writer
Palau Legacy Project / Palau Pledge
This campaign to protect the wildlife of Palau really struck a chord with me. Perhaps it was the shots of turquoise waters shimmering off my screen on a particularly grey London afternoon, or as a result of the panic I'd felt while watching the decaying coral on David Attenborough's Blue Planet II. Or maybe I just like stamps.

Anyway, unsurprisingly, the 340 islands of Palau attract a huge number of visitors every year - in fact, numbers reach seven times the size of its population. Tourism is the nation's main source of income, but the influx of (often careless) people has resulted in damage to the coral reefs and a decline in tropical wildlife.

The island nation couldn't afford to lose visitors, but needed to protect its natural environment. So, working with Australian agency Host/Havas, the government-owned Palau Legacy Project decided to make every visitor sign a pledge when they arrive in Palau. Named the Palau Pledge, a short poem is now being stamped into travellers' passports for them to sign, making a promise to the islands' children that they will not harm the nation's natural resources.

Not only am I a big fan of tropical islands and sea creatures, but I love the way this campaign harnesses old-fashioned, physical documentation. So often campaigns looking to apply pressure and mobilise a collective voice use online tools. But the online pledge and petition mechanism has been criticised for doing more for the egos of those taking part than the cause itself. 'Slacktivism', as it's become known, enables people to feel like they've 'done their bit' without having to truly engage with the issues at hand. In contrast, the very personal and tangible experience of signing your own passport is a far more authoritative and long-term statement of intent.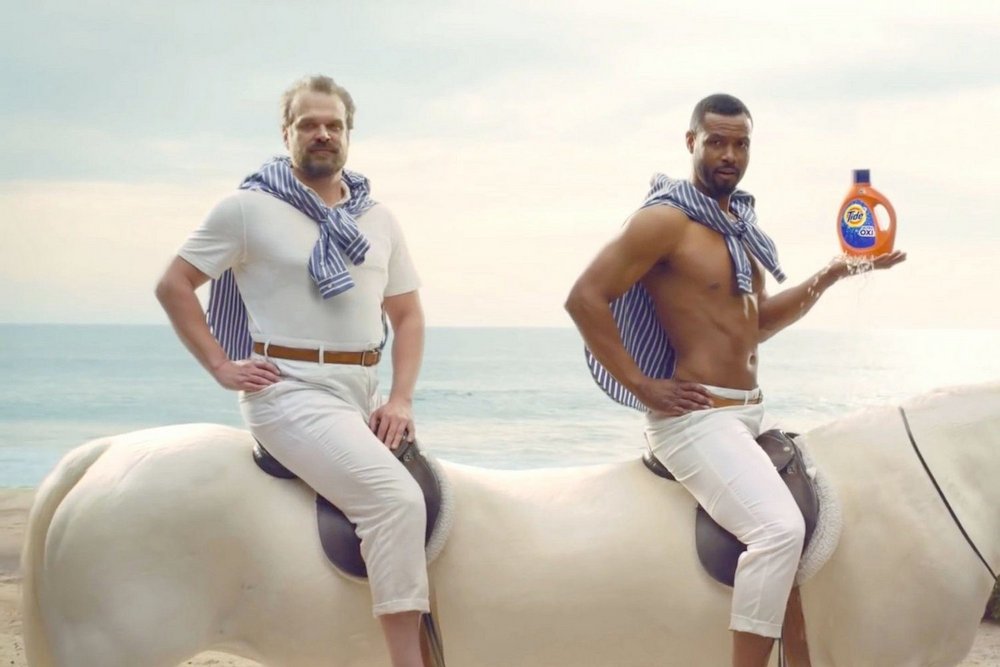 Jason Drys / strategist / researcher
Tide / It's a Tide ad
Tide's 'Stain' campaign became one of the highlights of last year's Super Bowl, bringing home 13 Cannes Lions. Now, it would be impossible to top last year's success, right? Wrong. I believe that lightning will strike twice, and this year's Super Bowl campaign, It's a Tide Ad, will win big at Cannes.

Saatchi & Saatchi New York's masterful craft and execution played to the fact that most ads feature people with clean clothes. The campaign hijacked advertising clichés and popular commercials, claiming that they must be Tide ads since everyone's wearing spotless clothes. It was helpful that P&G, Tide's parent company, owns many brands, like Old Spice, from which Tide could borrow assets to convey their message.

Differentiating itself from other detergent brands, Tide shifted the attention to the brand's functional benefit using humour and a clever setup.

But people don't notice clothes and advertising tropes, right? Wrong again! Ads are part of the Super Bowl experience, and people anticipate and celebrate them with excitement. The campaign became the #2 trending topic on Twitter, after #Superbowl, and was considered by many as the best campaign of the night. Did I forget to mention the brand reported a 35% sales increase?
George Wyndham / staff writer
Absolut / The Vodka With Nothing To Hide
Something I've noticed recently is that brand transparency is no longer an option —it's a requirement. More and more consumers (myself included) are mistrustful and want to know more about the brands they purchase, as well as their ethical credentials.

It's pretty much a given now that brands successfully creating a nothing-to-hide image not only manage to attract new customers but retain existing ones, too (Label Insight claims that 94% of consumers are likely to be loyal to a brand that offers transparency). However, executing this successfully requires authenticity, full commitment and no small amount of courage - it ain't easy!

Absolut's The Vodka With Nothing To Hide campaign had all three in abundance. Created by BBH, London, the ad was framed like an employee introduction video, with host Gunnar completely naked, save for some shrewd pixilation, giving a tour of the brand's factory in Sweden. On the way, audiences learn about the vodka distillation process while being introduced to other nude characters – all real employees from the company. Hilarity ensues.

By stripping back to its roots (quite literally), Absolut succeeded in emphasising its high-quality, ethical commitment and sustainable approach to making vodka. And it achieved this through a charming, humorous, not to mention visually-arresting metaphor for transparency.
Sophia Epstein / staff writer
Swann Insurance / Inconvenience Stores
I never thought I'd get emotionally invested in an insurance brand. Especially an Australian motorcycle insurer, that's pretty niche. But nope, here we are – I'm in love. Swann Insurance worked with CHE Proximity to appeal to a younger demographic (and it didn't just work on me). They found out that thirty-something guys in Australia weren't riding their motorbikes as much because life, and all its various responsibilities, was getting in the way. So, they gave them a reason to ride: 'I've just got to pop to the shop to get some milk.'

Swann opened Inconvenience Stores across the country, all of them at the end of scenic bike routes, a few hours away from key cities. The brand then filled the stores with Inconvenience Milk, Inconvenience Chocolate and Inconvenience Toilet Paper, adding discount codes to the packaging to encourage bikers to switch insurance providers.

It's beautiful, right? What's even more beautiful is that it was supposed to just be a TV ad, but the agency pushed back and created this integrated slice of glory instead. Oh, also, it increased sales and stuff: leads are up by 22% and revenue has increased 52.6% year-on-year. Be still, my beating heart.

Contagious I/O subscribers can read our full interview with CHE Proximity here.
Georgia Malden / Senior strategist
Pedigree / SelfieSTIX
We're big fans of Pedigree (the brand, I hasten to add. We're not endlessly chomping on chum in the office), particularly the work coming out of New Zealand with the help of Colenso BBDO. So I am not sticking my neck out too far with this one. It's going to be tough for them to outshine the brilliant Child Replacement Programme, which picked up three Golds last year, and I admit this may not have the chutzpah of some of the other contenders in this list, but I'm willing to put an outside bet on this latest idea designed to win over dog owners and their pets.

We all know there's not much dog owners prefer than taking selfies with their pooches, but how do you get your dog to smile sweetly at the camera and say cheese? Enter Pedigree SelfieSTIX. It started as a simple promo idea - a little plastic clip, free with a pack of DentaStix - that would attach the treat to the top of your phone and thereby capture your dog's undivided, camera-friendly attention. But it then developed into a full-blown, machine learning-assisted app enabling you to add all manner of fancy filters to your dog's face. How cool is that? A quarter of all New Zealand dog owners thought so and sales of DentaStix increased by 24%.

This is the convergence of sales and marketing at its best - a promo idea that gets people to choose you over the competition at POS, and then a brilliant piece of brand-building that earns a space on that most prime of advertising real estates - people's phones. What I love about this too, is that Pedigree has simply taken what people are already doing, and made it better. Everything they do is for the love of dogs. I hope this is for the love of the Cannes jury too.
There are a fair few campaigns from the past 12 months that we loved, which weren't picked but deserve a special mention. Australian energy drink V Energy's Wasteland with a V campaign, created by TKT Sydney, used Reddit research to conquer the gaming space (something that will be incredibly relevant at the festival this year considering the new Entertainment Lions). Bodyform's Blood Normal, created with Abbott Mead Vickers BBDO in London, is bound to impress the Glass jury as the first tampon commercial to use a blood-coloured fluid.

We maintain that Spotify should have won a Grand Prix last year for Thanks 2016. It's Been Weird, so hopefully this year it'll get more acknowledgement for the second iteration of the campaign: 2018 Goals. Skittles boosted sales by 7% with The Most Exclusive Ad, created with DDB New York. And, even though the final $1m film was only shown to one person, the campaign reached three times as many people than the brand did with its 2017 Super Bowl ad - that'll surely get the juries talking.
Contagious thinking delivered to your inbox 
/
Subscribe to the Contagious weekly newsletter and stay up to date with creative news, marketing trends and cutting-edge research.