Campaign of the Week
14 January 2020
Diesel makes obscenely priced T-shirts to promote real estate venture 
/
Italian fashion label gives away Miami real estate with world's most expensive T-shirts
Fashion label Diesel has released a collection of T-shirts priced between $370,000 to $5.5M that come with a 'free' condo.
The T-shirts are designed to promote the company's new real estate venture, Diesel-branded condos in Miami, Florida.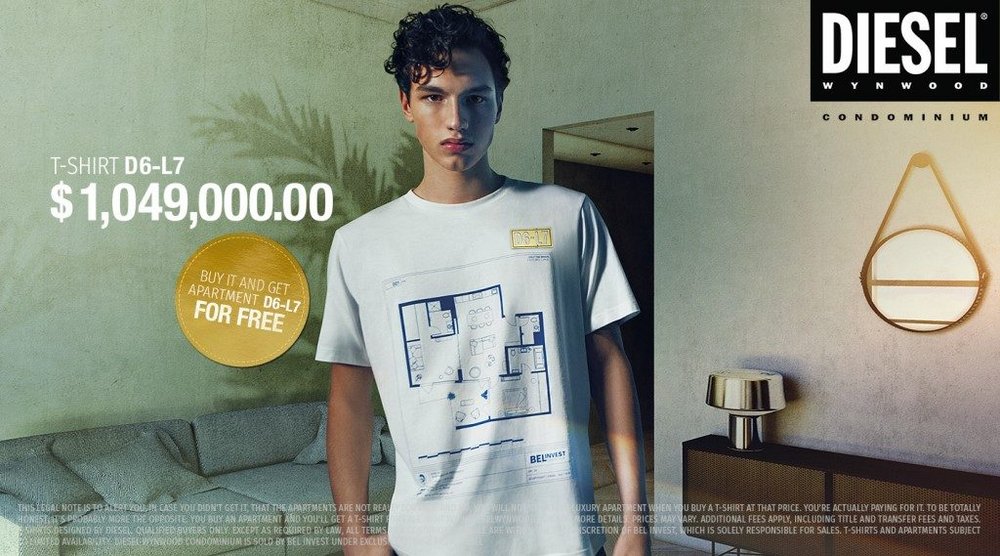 The 143 unique T-shirts are each decorated with floor plans of the 143 condos that buyers will 'receive' with their purchase.
Diesel claims its 'F2-L7' is the most expensive T-shirt in the world, costing customers a cool $5.5M. While on the other end of the spectrum, the cheapest T-shirt is priced at $370,000.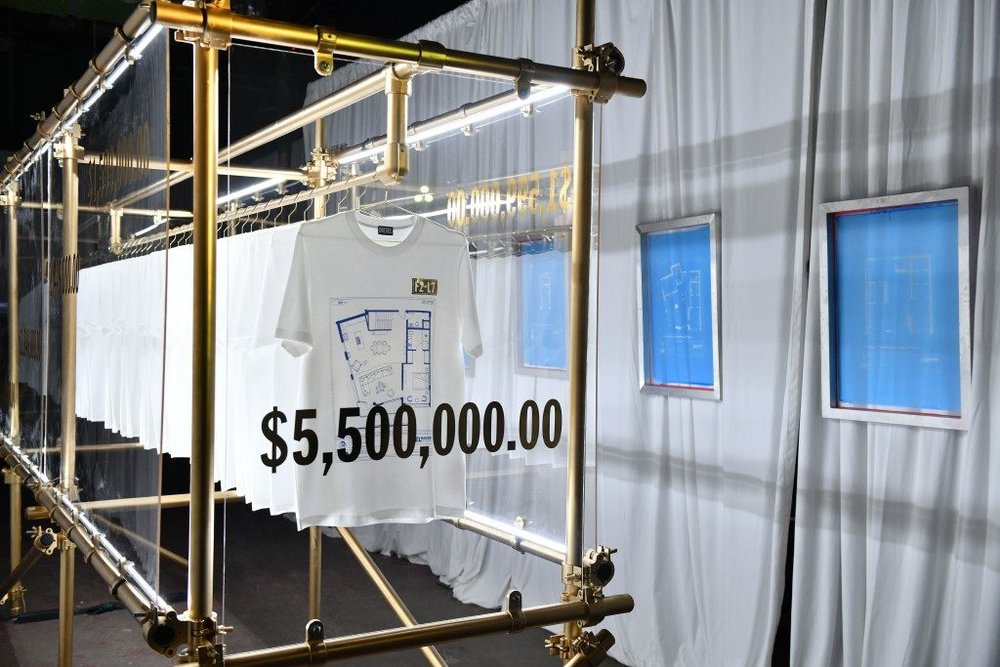 The Condo T-shirts campaign was developed by agency SMALL, New York, while the condominium complex is the result of a partnership with real estate company Bel-Invest. Construction on the Diesel Wynwood development is expected to start in April.
The condominiums are located in the stylish, cosmopolitan Wynwood area of Miami, Florida. The brand claims the living spaces to be a vision of what modern metropolitan life can be like when guided by nature and well-being.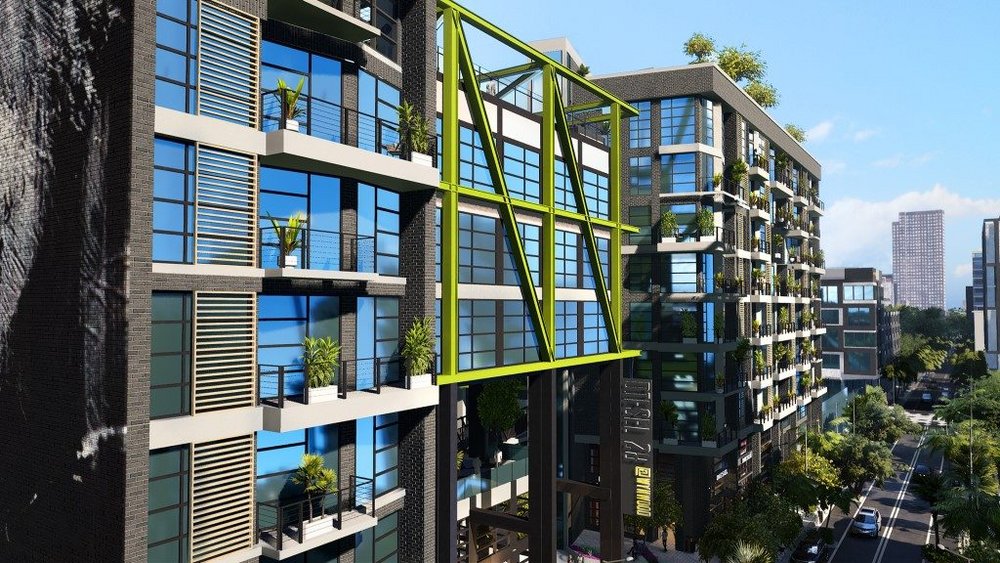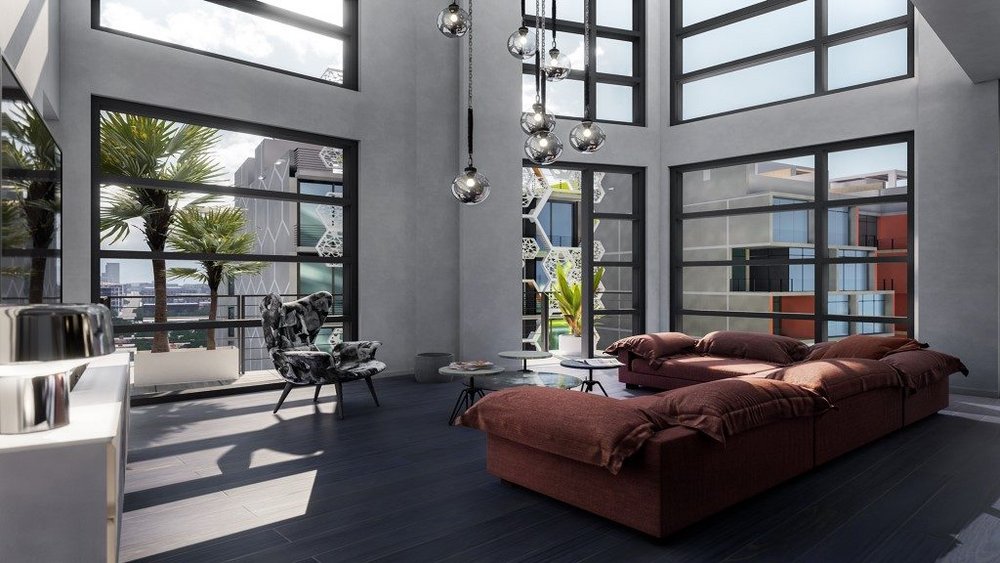 The condos include a large open lobby with a gallery space, a gym, a pool, a conference room, a meditation hall and a courtyard with a wide variety of jungle plants. Since December those interested have been able to visit the space for a sneak peek.
The Diesel condominiums will also be WELL certified, a tool and rating system which recognizes buildings that improve the health and wellness of those occupying them.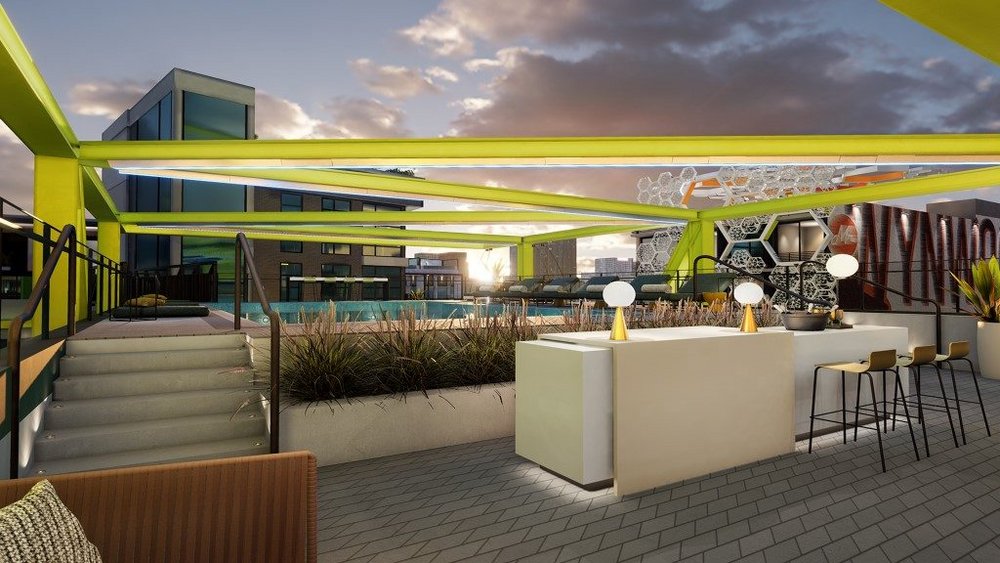 Wooden Flooring and tiles from the Diesel Living collection will be installed throughout the condos in the bathrooms, kitchens, living and communal spaces. Residents will be able to choose additional items such as lamps and chairs from the Diesel Living collection once ensconced in the condos.
These products are also available to buy worldwide in Diesel outlets, premium department stores and other partner retail outlets.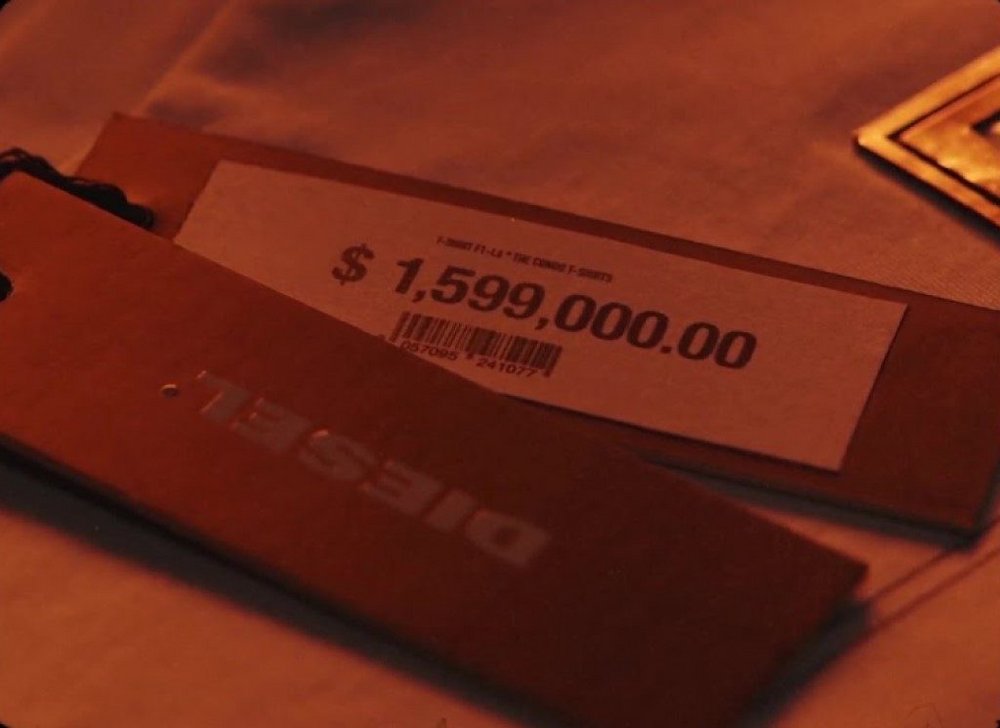 Contagious Insight 
/
Put your best foot forward / Diesel may have been creating furniture since 2008, but the brand has been making clothing since 1978, with its range of garments being the most iconic and distinguishable brand asset. The Diesel Wynwood condominiums have nothing to do with Diesel clothing, but the brand is leading this campaign with a range of tongue-in-cheek T-shirts. Diesel understands that by putting something familiar and recognisable front and center, this new business venture will gain attention from the press and extend its reach. This is a stunt, but it's not just for PR. When development is complete, Diesel will have 143 multi-million-dollar properties and the first step in selling them is to make sure that people know they exist. The Condo T-shirts campaign is an excellent way to achieve this.
Build it and they will come / The Diesel condominiums are designed with hip young fashionable socialites in mind. This is reflected in the campaign's creative, with the hook being centered on fashion and use of young models in the launch film. Business Insider interviewed letting agents from wealthy areas of New York, California and Florida to understand what millennials with high incomes wanted from a property. Sally Forster Jones of Compass Real Estate said that 'Millennials tend to prefer contemporary homes with contemporary finishes'. The article also details that private outdoor living spaces and swimming pools are important, all of which have been built into the design plans for the property.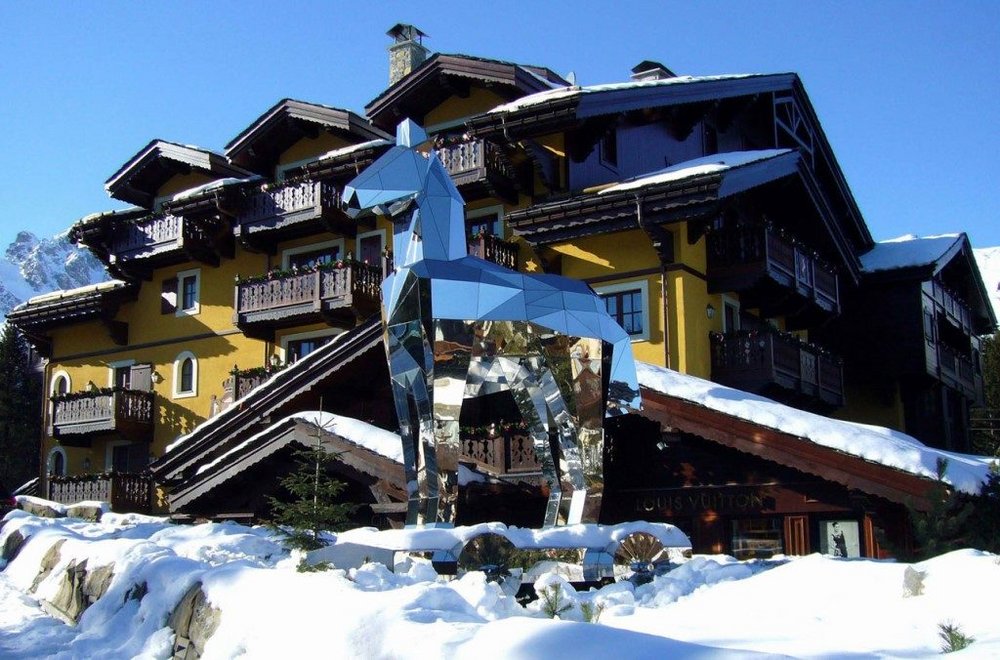 Fashionable living / Expanding from clothing to furniture and lifestyle products can be a natural transition for fashion labels, especially for brands that have a unique and popular style. For example, in 2018 luxury brand LVMH bought travel and hospitality group Belmond, which includes several high luxury hotels across Europe. The five-star hotels are visited by A-list celebrities and LVMH purchase of the hospitality group and integration of its own products and designs has heightened the perception of the luxury experience. As a result, Diesel's expansion into private and residential properties to some extent mirror that of LVMH's strategy.
Creative Director of Diesel Licenses Andrea Rosso told Contagious that, 'Today the house is a place where you spend much more time compared to the past, which is also why it has become such a symbol, because it is an expression of your lifestyle: "I am what I show you". When people vacation in or own such spaces, they are immersing themselves with the brand, and advertising that this is part of their lifestyle, which equally bolsters the quality and status perception of Diesel living.'
Want more Contagious thinking? 
/
Subscribe to the Contagious newsletter to receive a weekly dispatch of campaigns, opinions and research, curated for strategists, creatives and marketers.
Contagious thinking delivered to your inbox 
/
Subscribe to the Contagious weekly newsletter and stay up to date with creative news, marketing trends and cutting-edge research.