Promoted content
30 November 2021
Distinction Rebellion 
/
As more and more brands seem content to drift along on a sea of sameness, Twitter and Contagious have teamed up to find out what it takes to be distinctive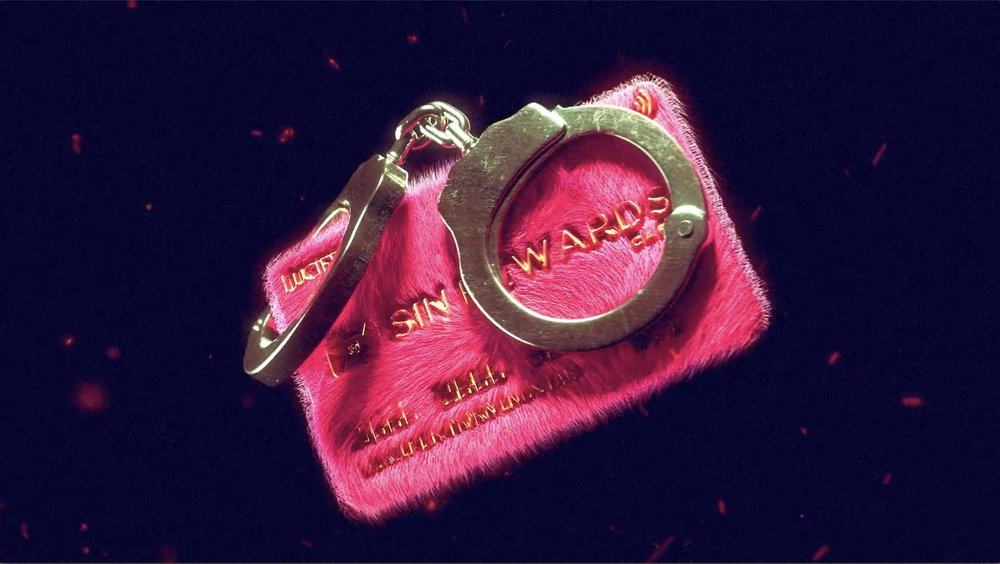 In June Twitter, together with Pulsar Platform and Sparkler Consulting, began an investigation into how people felt about brands on the platform.
The good news was that brands were an accepted and even well-liked part of Twitter. In Sparkler Consulting's survey of 16,000 people across eight countries, 70% of respondents agreed Brand Twitter was one of the best aspects of the platform.
Internal data showed that engagement was up, too. Replies to brand tweets in the US increased 44% in 2020– a hefty hike even in the context of a pandemic that forced people to spend more time online.
But the research also gave Twitter a glimpse at a trend that should set alarm bells ringing among marketers.
When Twitter asked respondents to look at redacted tweets and guess which brand was responsible, only 38% could pick the right brand from a list of five options. And among those who did get it right, 17% admitted their answer was just a guess.
Twitter then partnered with Pulsar Platform to analyse posts by 20 brands over three years and saw that they all gradually adopted the same tone of voice, and even began converging around the same key words.
Distinctiveness, it seems, is on the decline, and Twitter is not the only place where brands are succumbing to conformity.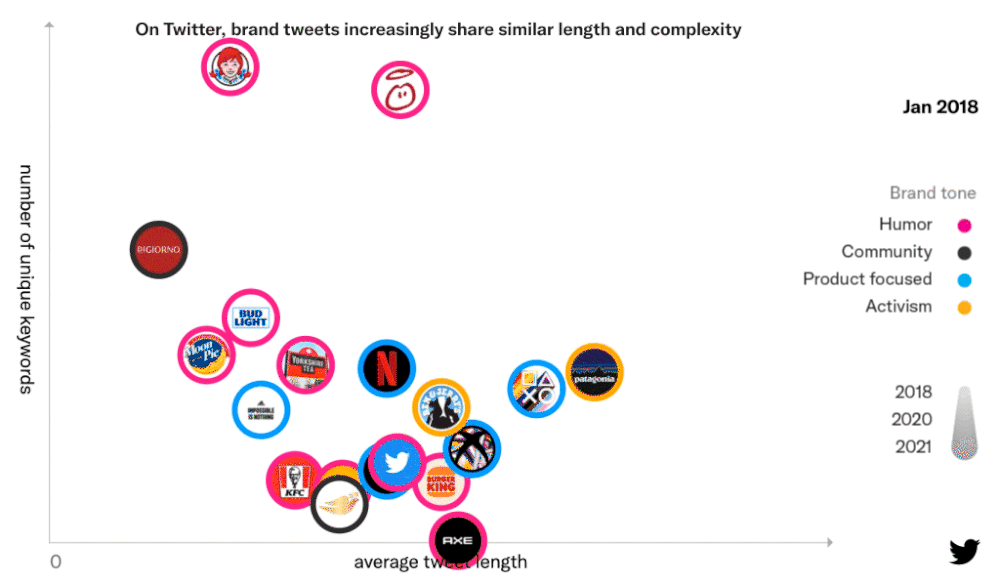 Bland growth 
/
Look up any new corporate brand identity unveiled over the past decade and you will almost certainly find yourself staring at a flattened and simplified version of the company's old logo. The aesthetic has become so ubiquitous that it's acquired its own name – blanding.
As is often the case, brands may be taking their cue from wider culture. In a 2012 article for Vanity Fair, writer Kurt Andersen argued that the US cultural landscape no longer shifts radically every 20 years, like it did for over a century.
People have a limited capacity to embrace flux and strangeness and dissatisfaction, and right now we're maxed out.
Kurt Andersen
Music, movies, literature and fashion used to advance in giant leaps – think about how much clothes and hairstyles changed between 1950 and 1970 – but since the mid-1990s they've moved in increments, remixing and echoing what came before. 'It's an unconscious collective reaction to all the profound non-stop newness we're experiencing on the tech and geopolitical and economic fronts,' wrote Andersen. 'People have a limited capacity to embrace flux and strangeness and dissatisfaction, and right now we're maxed out.'
Andersen's theory is compelling, but it's incomplete. Political and technological shake-ups may exacerbate cravings for conformity, but they don't conjure them from nowhere. In his final letter to shareholders as CEO of Amazon, Jeff Bezos repeated Richard Dawkins' observation that, without effort, 'all living things eventually merge into their surroundings, and cease to exist as autonomous beings'.
This view conflating equilibrium with death was a perfect metaphor for succeeding in life and in business, remarked Bezos. 'We all know that distinctiveness – originality – is valuable,' he wrote. 'What I'm really asking you to do is to embrace and be realistic about how much energy it takes to maintain that distinctiveness. The world wants you to be typical – in a thousand ways, it pulls at you. Don't let it happen [...] Being yourself is worth it, but don't expect it to be easy or free. You'll have to put energy into it continuously.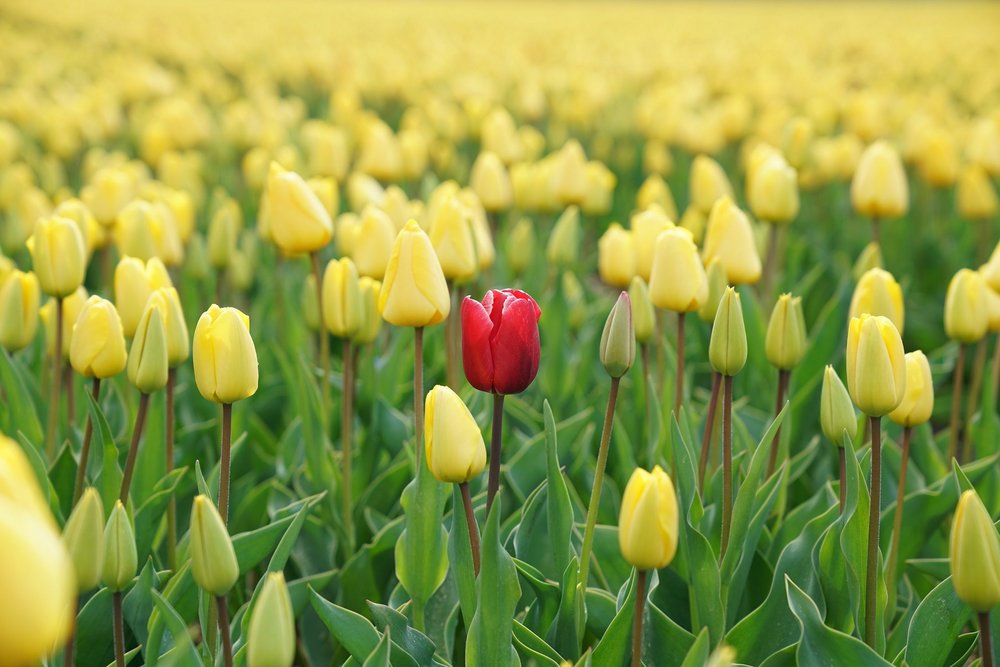 Total recall 
/
But distinctiveness isn't just valuable to brands, it's vital, says Jenni Romaniuk, associate director at the Ehrenberg-Bass Institute for Marketing Science.
Distinctive assets (logos, jingles, etc) ensure our brains know to file a brand's messages in the same place, explains Romaniuk. And over time, these assets help to build a bank of easily recalled cues and associations within our brains, which makes it more likely we will choose that brand in buying situations because doing so requires less cognitive energy.
It all comes down to the shortcuts that our brains have evolved over millennia. Essentially, humans 'are hard wired to notice what's different', says Richard Shotton, whose consultancy, Astroten, applies behavioural science to marketing.
In psychology, this is known as the Von Restorff effect, named after researcher Hedwig von Restorff's 1933 experiment in which she showed people lists of several similar items (eg, letters) and one distinct item (eg, a number) and found that they were more likely to remember the misfit.
But the Von Restorff effect isn't the only bias that demonstrates the value of distinctiveness to marketers. Harvard Business School psychologist Francesca Gino coined the Red Sneaker effect after observing academics at a conference and comparing their clothes with their professional status (by counting the number of citations they had).
Shotton says Gino 'found an inverse correlation between being smartly dressed and number of citations'. In other words, breaking conventions (or being distinct) was associated with higher status. Shotton warns that this ploy doesn't work if people already suspect the subject behaving distinctly has low status, but it's another important illustration of the way we've evolved to value distinctiveness
Live forever 
/
What then is the best way for brands to achieve distinctiveness? Romaniuk says the first port of call should be measurement. She says marketers that rely on their gut instincts 'tend to inflate their asset strength and underestimate what competitors are doing', which results in them all getting off at the same floor, creatively speaking.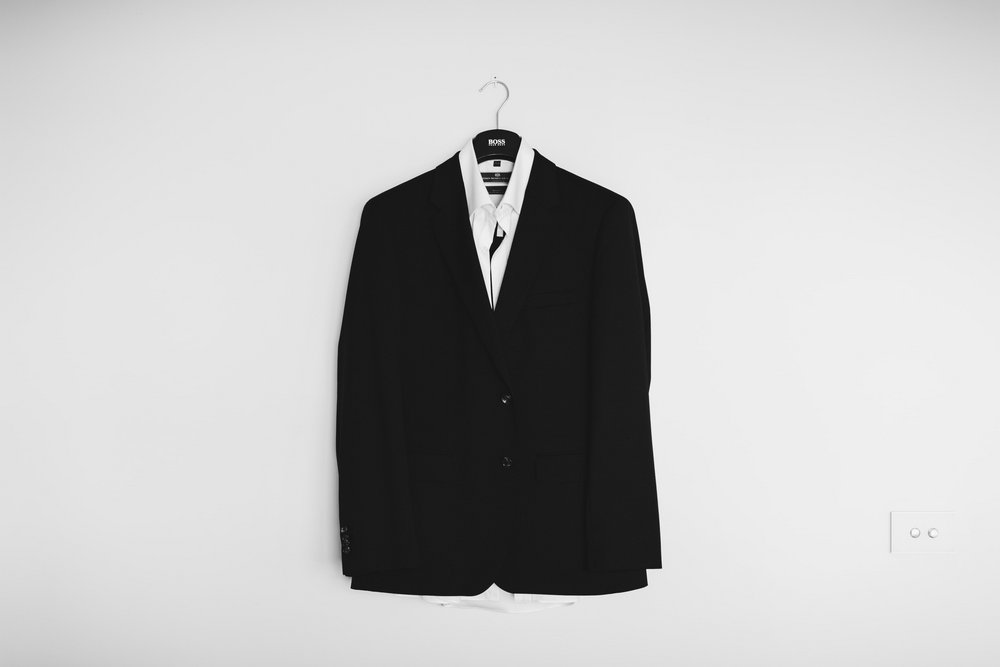 Romaniuk recommends using uniqueness (how many brands share an association) and fame (how likely someone is to identify your brand from an asset) as metrics to gauge distinctiveness. She also advises marketers to think of their distinctive assets as timeless wardrobe pieces, like a classic suit or a little black dress. 'The more you change it, the more you turn it into a fashion item, the more it's likely to be a product of its time,' she warns. For more guidance, we turned to the marketers and agencies behind distinctive brands and asked how they escaped the gravity-like pull of homogeneity to break with category norms
Bodyform / Distinctive Purpose 
/
For the longest time period-product advertising was a sanitised world of smiles, horse riding and vials of blue liquid. Bodyform broke the spell in 2012 with The Truth, an ad played for laughs in which the fictional CEO of the brand apologised to men for hiding the reality of menstruation.
The ad only ran online in the UK but earned over $3mof media and increased purchase intent among customers by 50%, providing Bodyform with a glimpse of the power of breaking category norms.
Since then, Bodyform (working with AMV BBDO) has gone on to build a brand on breaking taboos around menstruation, with campaigns such as Blood Normal, which was the first to show real period blood, and Womb Stories, which captures the complex relationship between women and their reproductive organs.
Tanja Grubner, global marketing and communications director at parent company Essity, remembers the moment it dawned on her that Bodyform couldn't afford to fit in with the crowd. 'We had this "torture test" campaign where we had an ultra-marathon runner using our most breathable towel, and the idea was, "if it works for her, it works for me",' says Grubner. 'It tested really well, but it didn't work in practice because all the other brands had the same idea. Everyone was advertising the same way, and there was so much misattribution in the category – most of [the ads] were attributed to Always, because they're the global market leader.'
As if that wasn't enough motivation, Bodyform saw from results that purpose-led campaigns such as Blood Normal didn't just cut through better than product-focused ads, they also drove persuasion.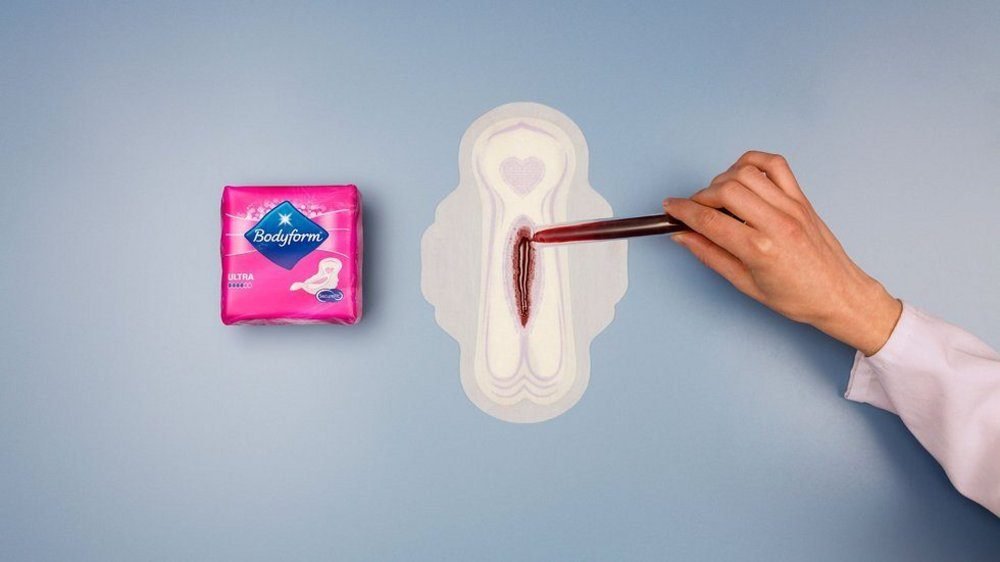 But distinctiveness wasn't the starting point. Grubner says fighting the culture of shame 'was simply the right thing to do' to support women in a world that was 'super-hostile towards periods' and all the existing slogans about women living their best life everyday were 'superficial and fake'.
Nor is distinctiveness enough on its own, says Grubner: 'If[an idea] is not relevant, it won't do anything for your brand.
That was a really important learning for us, it always needs to be linked back to our category.'Grubner names radical social listening as the brand's greatest weapon for producing category-defying ideas. Bodyform gets to grips with taboos on a quantitative level but 'in order to tell stories that really resonate with consumers we try to understand personal stories [and] ask questions in a very specific way. For Womb Stories we asked, "If your womb was a person, what would it be like?" and the answers were mind blowing.'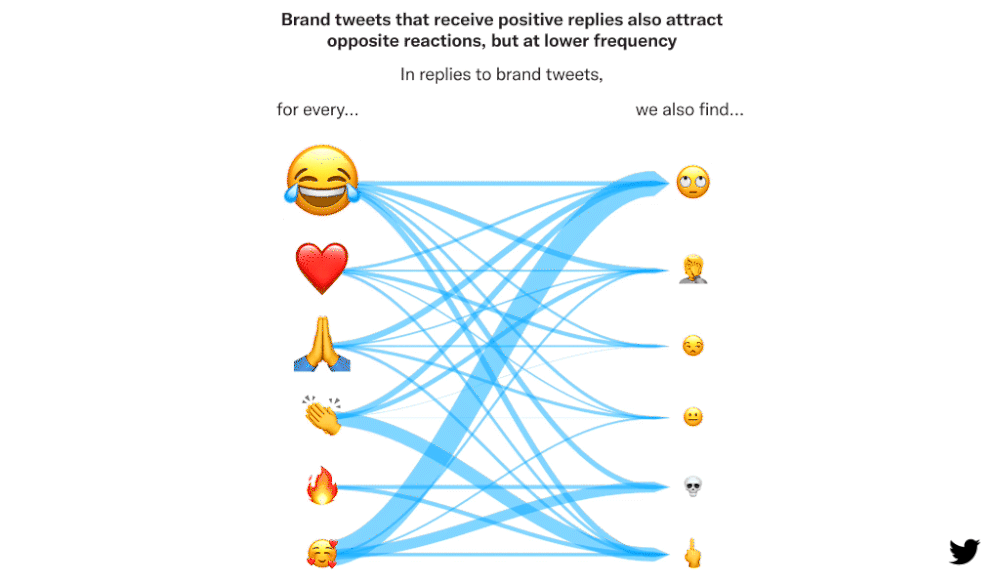 Balance is important, too. Grubner accepts that 'you can't break taboos without stepping on somebody's toes' (in fact Twitter's research, above, shows negative responses are almost unavoidable) but Bodyform scraps any campaign that offends more than 10% of the audience in testing. Still, Bodyform's taboo-busting campaigns have attracted a lot of criticism, and any brand that chooses to break with norms faces the same risk. It's usually an unfamiliar position for a marketer to be in, but Grubner's advice is simple: 'Focus on the ones that love you; don't let the haters drive your agenda.
Slim Jim / Distinctive Voice 
/
Slim Jim has earned a kind of begrudging respect online for being one of the few brands – maybe the only one – that reliably posts good memes.
Over the past three years Slim Jim's social media accounts have become a repository of surreal and provocative jokes about Macho Man Randy Savage (a wrestler who appeared in an ad for the brand in 1992), the numbers 69 and 420 (references to a sexual position and cannabis), and meat.
In that time, and with the help of agency 180 New York, the brand's social media following, known as 'the long-boi gang', has grown to 1.3 million on Instagram and almost 200,000 on Twitter.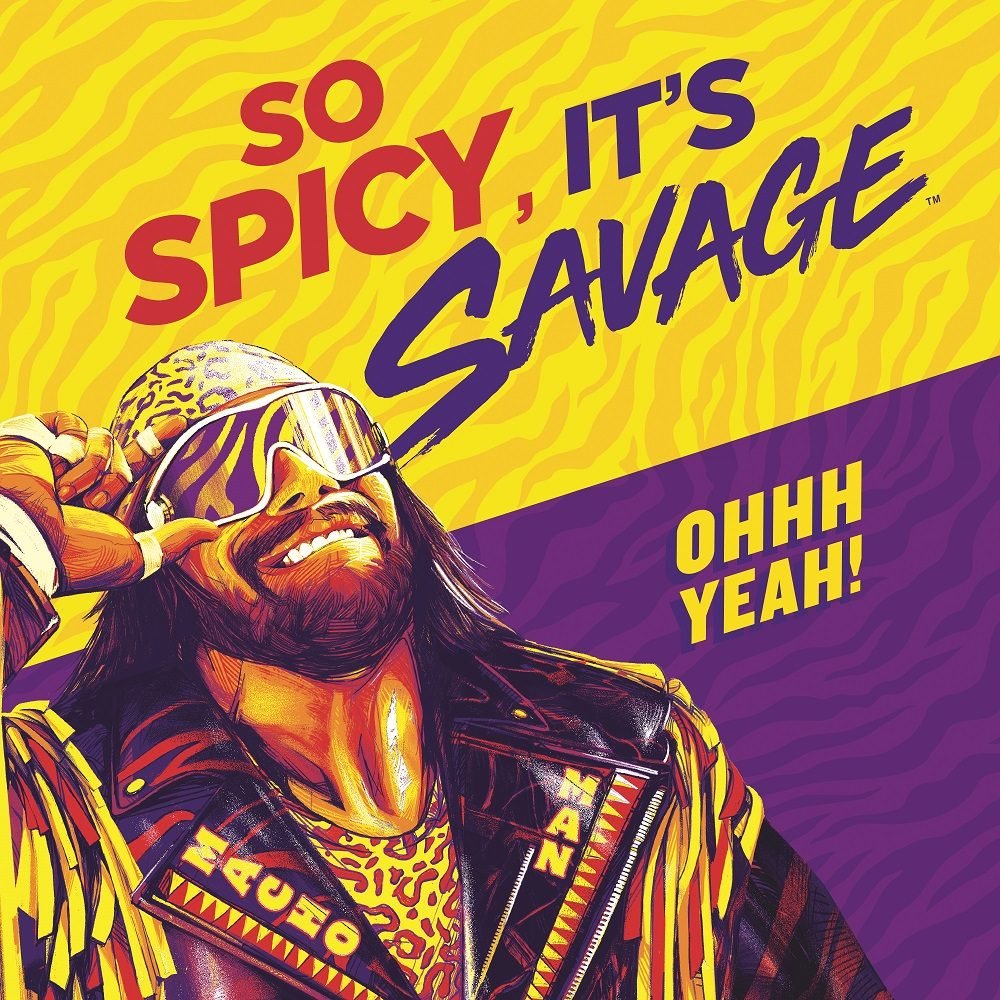 'Our engagement rate is about 10%, which is incredible,' says Spencer Fivelson, vice president and general manager at Slim Jim's parent company, Conagra Brands, who points out that industry benchmarks are somewhere around 2-3%.
Over the same period, Slim Jim's sales have increased by around $170m to $720m, adds Fivelson, who attributes the growth to new product developments increasing physical availability, as well as social media fame increasing the brand's mental availability. One pivotal moment on the brand's journey to meme-lord status was hiring Andy Hines, who ran a successful parody Slim Jim account on Instagram. Hines (who died in 2020) coined the nickname 'long boi' and lent the brand a tone of voice that felt authentic to meme communities rather than a corporate facsimile.
A second breakthrough was the realisation that no one goes on social media for a hard sell. 'Very little of our content, if any, ever features a Slim Jim product,' says Fivelson. 'Historically in marketing you want to break through and drive persuasion. We're absolutely trying to break through, but we're not trying to persuade you to do anything. That's really the difference that's allowed us to build a great community.'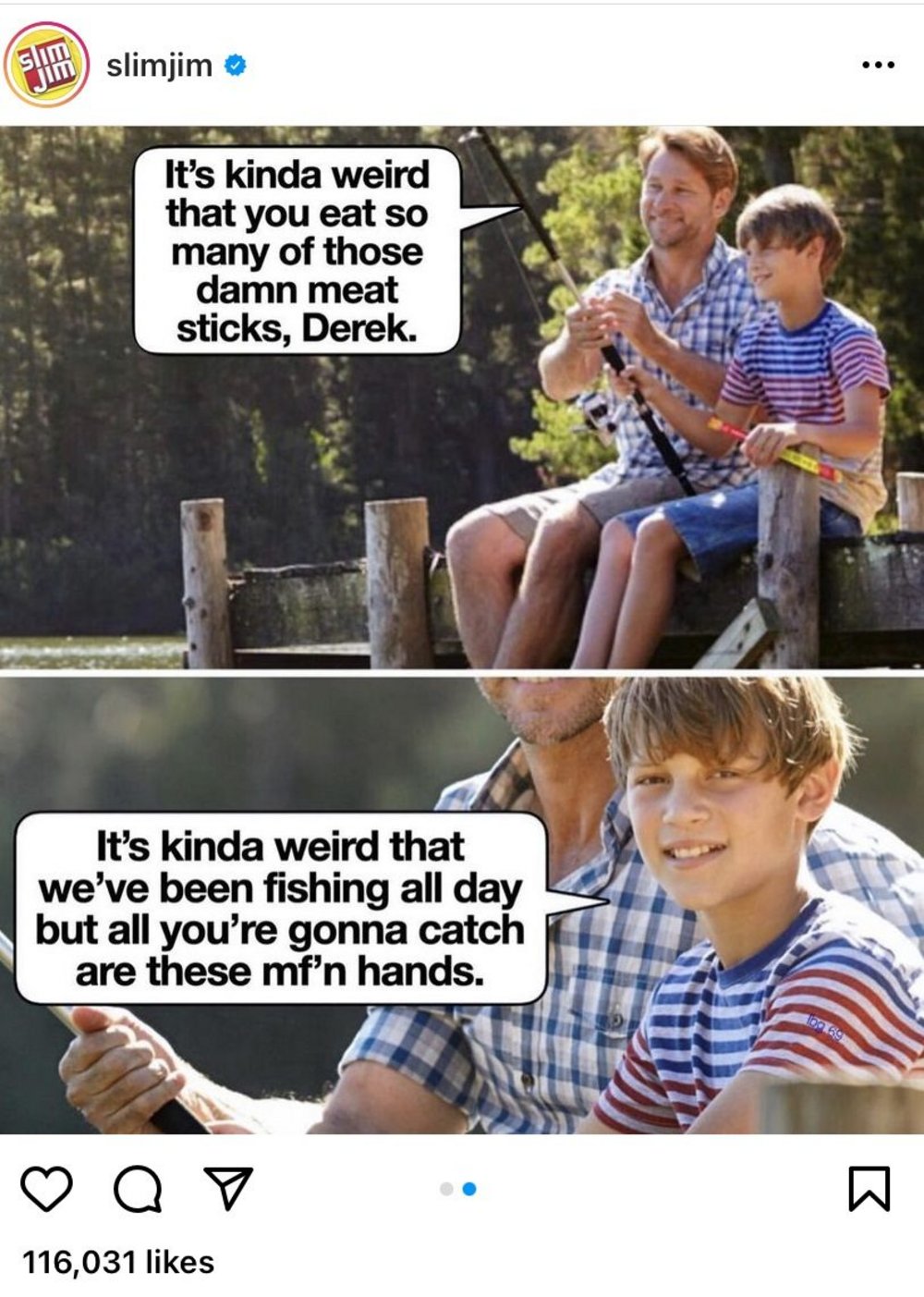 For sure, not everyone who eats Slim Jims will appreciate or even understand the brand's off-kilter personality, but there are no plans to dilute it for the sake of mass appeal.
'There are so many snacks out there you can buy that are traditional and vanilla,' says Fivelson. 'Slim Jim has always been about breaking the rules and we'll continue to push the boundaries.'
B&Q / Distinctive Destination 
/
British home improvement retailer B&Q is an unlikely case study in new-found distinctiveness. Its logo and branding have hardly changed in 20 years, it isn't crusading for social causes, and it's tone of voice on Twitter is more genteel than sassy. Nonetheless, in September 2020, B&Q's Build A Life campaign smashed category norms by introducing emotion into DIY.
At the heart of the campaign were real home movies taken from 69 families across the UK. This candid footage was stitched together to create ads that capture DIY through the lens of family life, reframing home improvement from an Easter bank holiday chore to something more profound.
It was unlike any other marketing in the DIY retail category and B&Q benefited to the tune of a 6% boost in brand preference among shoppers. But Tobey Duncan, head of planning at Uncommon, the London agency behind the campaign, says distinctiveness wasn't on their minds when they came up with the idea.
'We obviously know that distinctiveness is really important,' says Duncan, 'but if I'm honest I don't actually think we talk a lot about it as a primary goal.
'Our conversations centre on meaning and fame. We recognise that not a lot of other advertising agencies and brands centre their conversations on that, so we feel if we get that part right, we'll end up with something distinctive.'
Essentially, distinctiveness may be a fine and noble destination, but it's not a brilliant map. So how does Uncommon consistently find ideas that lift brands above the melee?'
Planning at Uncommon can be quite simple in some ways,' says Duncan. 'Rather than looking at how we can be incrementally different from competitors, we look at culture and say, "What's the most meaningful thing we can do?" As long as you stay close to the truth, you're away, really.'
Duncan adds that Uncommon usually takes a holistic approach when gathering ideas for a campaign, asking what is the most significant role the client's product can play in the world.
'I think one of the biggest insights [for B&Q] came from the viewpoint of the category, which is that DIY and home improvement is a chore,' says Duncan. 'We saw that time and time again.'
But when the agency actually took the time to visit people in their homes and speak to them about DIY, they found a different perspective.
'The more we spoke to people the more we realised that they don't really see these things as chores,' says Duncan. 'Often they're trying to change something or improve their life. And so we saw that disconnect as a really big opportunity.
'No one in the category was really speaking to the truth of home improvement, and everyone was kind of missing that point,' he adds. 'Because we had seen what was really present in people's lives but silent in the category, we wanted to talk about that.'
When the internet came along the language of cultural communication became the language of reference, the language of memes, the language of remix.
Ana Andjelic
Balenciaga / Distinctive Insight 
/
In 2020 Balenciaga chose to parade its spring/summer collection via a dystopic rolling-news programme broadcast on Twitter for 24 hours straight.
The newsreader models looked like AI replicas, the head-lines were unsettling ('Where is the water going?') and the soundtrack was ominous.
It was not high fashion as many people would imagine it, but it was in keeping with the brand built by Balenciaga's creative director, Demna Gvasalia.
Since joining in 2015, Gvasalia has transformed Balenciaga's fortunes by combining cultural nous with digital savvy.
While traditional fashion labels restricted themselves to high-brow collaborations and traditional media, Balenciaga embraced streetwear and new channels of communication. It also created products that seemed intended to inspire memes, like its $1,874 Arena Extra-Large Shopper Tote Bag, which looked a lot like Ikea's 40p blue tote bag.
In the case of the rolling-news channel, Gvasalia was projecting back people's anxieties about the global political climate through the social media channel most-often used as a news source (Twitter). And the creative director's vision was once again proved correct. The stunt attracted 7.3 million views in 24 hours – twice as many as the trailer for Frozen 2managed in the same time.
Balenciaga's revenue is estimated to have grown from€350m ($405m) to €1.5bn ($1.75bn) during Gvasalia's tenure as creative director. Ana Andjelic, a brand executive and author of The Business of Aspiration, attributes this success to Gvasalia's grasp of the new language of culture.
'When the internet came along the language of cultural communication became the language of reference, the language of memes, the language of remix,' says Andjelic. It sounds similar to Andersen's take on modern culture in his Vanity Fair article, but Andjelic doesn't view the age of remixes and references as a rut so much as a new kind of creativity.
Balenciaga has emerged as a pioneer within this culture because, says Andjelic, Gvasalia understands 'how to take things from one context and put it in another context, and then how to create cultural symbols out of that recontextualisation'.
Balenciaga introduced its designs into a new context in September when it created a range of clothes inspired by Fortnite, which it sold in stores but also within the battle-royale game itself, meaning players could now dress their digital avatars in Balenciaga outfits – a move that was announced by Fortnite on Twitter.
The following month Gvasalia pulled off the most talked-about show of Paris Fashion Week when instead of a traditional catwalk show it aired a 10-minute episode of The Simpsons, in which the residents of Springfield flew to France to take part in a fashion show for Balenciaga.
Putting Homer Simpson in one of your oversized puffer jackets is a sure way for any fashion label to stand out, but there's more to Balenciaga's distinctiveness than naked grabs for attention.
'They treat their audiences not just as consumers but also as observers, fans and collaborators,' says Andjelic. 'That's how Demna started the dialogue with culture.'
'We've gone from being not thought of by most people to the top of the pile [...] I don't think we'd have achieved that if we'd just done mainstream advertising.'
Dom Dwight, Yorkshire Tea
Yorkshire Tea / Distinctive Philosophy 
/
In 2019 Yorkshire Tea overtook its more established rivals to become the category's top seller in the UK, and it did it with a brand built on being 'proper'.
Tea in the UK was often marketed tongue-in-cheek as a salve for all life's ills. There was truth in this strategy but not much advantage since it was so well worn that it belonged to the category and not any one brand.
'Properness' gave Yorkshire Tea a distinctive way to talk about its product in a down-to-earth tone that reflected the brand's Yorkshire heritage. But 'properness' is not just an advertising line, it is an organising principle that governs how the business is run.
The strategy has led to funny and memorable TV ads (created by Lucky Generals), like the one where Game of Thrones actor Sean Bean gives a rousing speech as an example of an induction session done 'proper', and it has also helped the brand create an impressive social media presence. Yorkshire Tea has amassed almost 200,000 followers on Twitter by doing social media 'properly' and trying to stay human.
It sounds counter-intuitive, but Dom Dwight, marketing director at parent company Bettys & Taylors of Harrogate, says the thing that has most shaped the brand's tone of voice over the past decade is that 'we've tried to listen more than we talk'.
It was discovering a Twitter community of expats in California who missed Yorkshire Tea that inspired the brand's 2010 Little Urn campaign, in which it sent a con-verted ice-cream van around the US to save Brits from the plight of a poor cuppa.
'That was a turning point for us as a brand,' says Dwight. 'By going on social media, we learned things about ourselves from the community. We then used what we'd learned to develop an idea, and then the idea provided a big injection of momentum into how we behaved on social media. It was a very nice system that fed itself.'
Rather than measure distinctiveness as a discrete metric, Dwight says Yorkshire Tea aims to first be distinctive and then measure its impact by looking at things like brand recall. 'We've just had a 10-year period of really great progress,' says Dwight. 'We've gone from being not thought of by most people to the top of the pile, and that's a big thing to change, because those other tea brands have been around for a very long time.
'I don't think we'd have achieved that if we'd just done mainstream advertising. I feel like we would have been trying to fight our competitors using the exact same tools that they were using.'
A noble pursuit 
/
What these case studies show is that there is no one true path to distinctiveness. Brands can establish powerful and unique identities with tone of voice, a unique perspective, a mission or any other number of assets.
In fact, it's probably more true to say that distinctiveness isn't really a path at all. No one we interviewed described distinctiveness as an explicit strategy or an outright campaign objective.
Rather, distinctiveness was always achieved as a by-product of something else: a keen understanding of consumers, a market or the brand itself.
So while the necessity of distinctiveness in building brands is not up for debate, it seems it is best pursued in the same way that philosophers tell us to pursue happiness and astronomers tell us to observe the sun – indirectly.
Want more Contagious thinking? 
/
Subscribe to the Contagious newsletter to receive a weekly dispatch of campaigns, opinions and research, curated for strategists, creatives and marketers.
Contagious thinking delivered to your inbox 
/
Subscribe to the Contagious weekly newsletter and stay up to date with creative news, marketing trends and cutting-edge research.