Promoted content
6 January 2021
Facebook for Business: Meet The Future / Identity  
/

With people under the age of 25 already making up over 40% of the global population, Gen Z is an age bracket too large for marketers to ignore. It's also likely a cohort whose education and career prospects have been uniquely affected by the Covid-19 pandemic. So to better understand this demographic, Facebook's Meet The Future report pulls together qual and quant research to shine a spotlight on Gen Z through the lenses of identity, community, commerce, resilience and activism.
Over the next five weeks, we'll be posting a review of each section of the report, pulling out some of the highlights and key insights, starting this week by looking at Identity.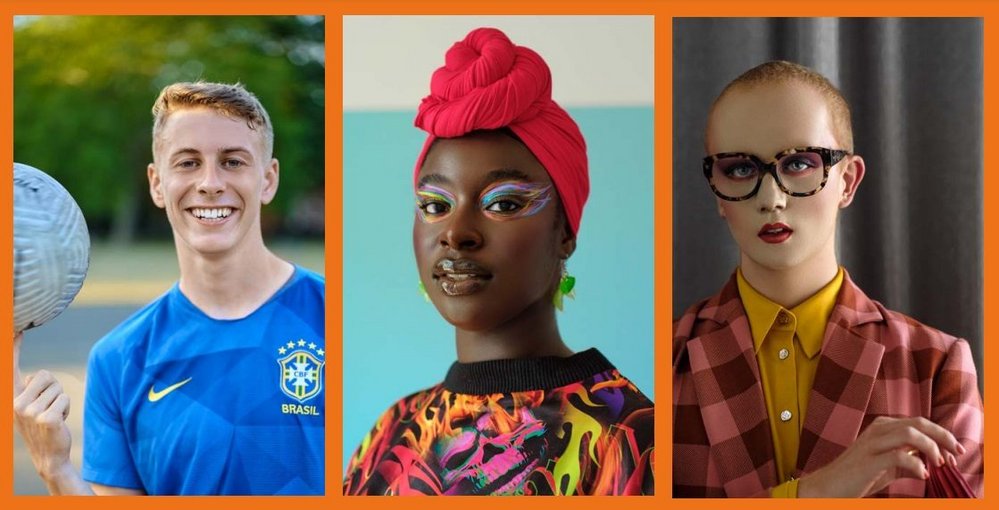 'What has become blindingly clear to me,' writes Jeremiah, a 21-year-old activist, entrepreneur and Gen Z consultant, 'is that Gen Z is uniquely positioned in a place no other generation has been before.
'As the first generation of "digital natives,"' he adds, 'we are far more capable of using the tools and innovations available to us and more inspired to do so in a way that makes a real difference to our surroundings.'
It's a bold claim about a 2 billion-strong demographic of people born (approximately) between 1997 and 2012, but it's not baseless.
Take, for instance, 15 year-old Gitanjali Rao. In December she was named Time magazine's first ever Kid of the Year for, among other things, inventing a device that detects lead in drinking water and an app that can detect online bullying.
And Gen Z is not just a force to be reckoned with at the individual level, it's also powerful in the aggregate. Gen Z 'will account for 40% of the spending power in the USA, Europe, and BRIC countries' writes Jeremiah.
Here, he's referring to the McKinsey estimate that Gen Z will represent 40% of global consumers by the end of 2020.
In the US alone, Gen Z's spending power is estimated (by McKinsey) to be somewhere around $150 billion. And even though older demographics may have more money (US millennials control around $200bn, for instance), Gen Z's influence on how commerce is changing is startling.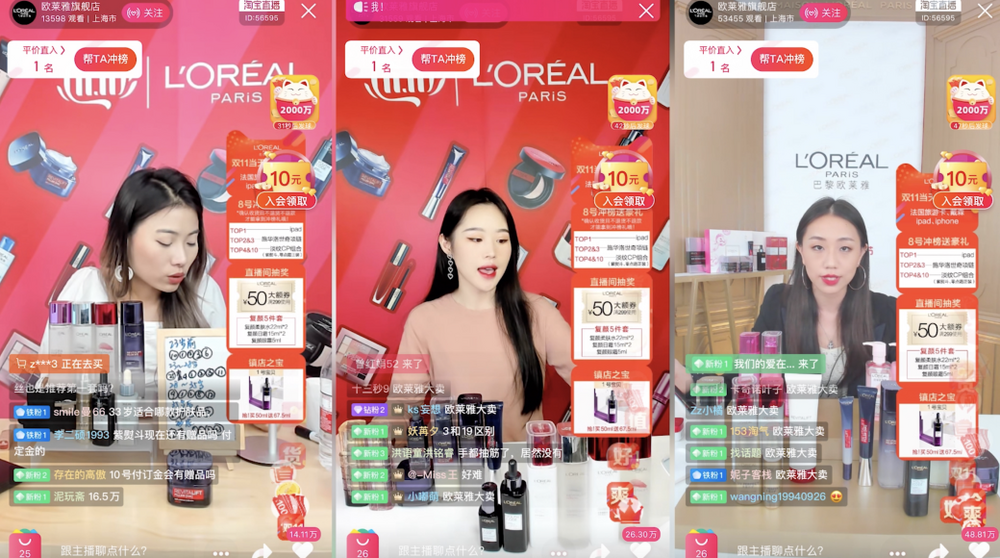 Just look at how live streaming has become a part of selling as the younger, more tech savvy generations make their presence felt. On Singles' Day (the 11 November holiday co-opted by Chinese tech giant Alibaba as an excuse for massive sales) in 2019, over 50% of merchants on the Alibaba-owned retail website Tmall embraced live streaming, ringing up almost 20 billion yuan ($2.9 billion) of sales between them.
Like live streaming, social ecommerce is also on the rise, which has led to brands and social media creating environments that combine entertainment, interaction and selling in order to appeal to younger consumers.
In early 2019, Diesel showed a good understanding of this trend when it allowed customers to create their own E-Shops where they could curate and sell Diesel products in return for rewards. It also demonstrates the value of curation to a generation that was born into a world of information overload.
Our perception of young people needs to shift from blanket statements, describing how much time we spend in front of screens, towards a deeper understanding of the personal power we have in our daily lives and in the online space
Jeremiah, Gen Z consultant
And yet it would be a mistake to view this cohort through nothing but a transactional lens. In the Facebook report, Jeremiah writes that Gen Z 'cannot be seen as a marketing segment, but as the leaders/thinkers/writers of tomorrow.
'When it comes to the issues today's young people care about and want to tackle,' adds Jeremiah, 'I could write entire handbooks about mental health, social care issues, leadership in the workplace, climate change, financial decision making and so much more.
'Their perspective of the world has given rise to a natural empowerment and instinct to stand up and take action.'
Indeed. We have seen brands frequently called out for failing to stake a stand when younger, digitally active audiences believe they have a responsibility to do so. But we have also seen brands praised for getting it right, and for showing that they share the same values – and desire for action – as Gen Z. Perhaps most notably, Ben & Jerry's stood out for its decisive and fluent call to Dismantle White Supremacy, which it posted online amid the Black Lives Matter protests in 2020.
'Our perception of young people needs to shift from blanket statements, describing how much time we spend in front of screens, towards a deeper understanding of the personal power we have in our daily lives and in the online space,' concludes Jeremiah. 'We have formed it naturally and we are using it to – quite literally – change the world.'
Three Key Takeaways for reaching Gen Z:
Give them the tools to express themselves, trough creation and curation
Show that you understand and care about the causes that they care about
Don't confuse their digital savvy with a screen obsession
View Meet the Future in full here.
Like this article? Share with your network:
Want more Contagious thinking? 
/
Subscribe to the Contagious newsletter to receive a weekly dispatch of campaigns, opinions and research, curated for strategists, creatives and marketers.
Get our weekly newsletter 
/
Subscribe to the Contagious newsletter and stay up to date with creative news, marketing trends and cutting-edge research.