Campaign of the Week
13 June 2022
Fashion label stiches free Facebook ads into clothes to promote resale 
/
Fashion brand simplifies reselling its clothes with QR code labels that create automated Facebook ads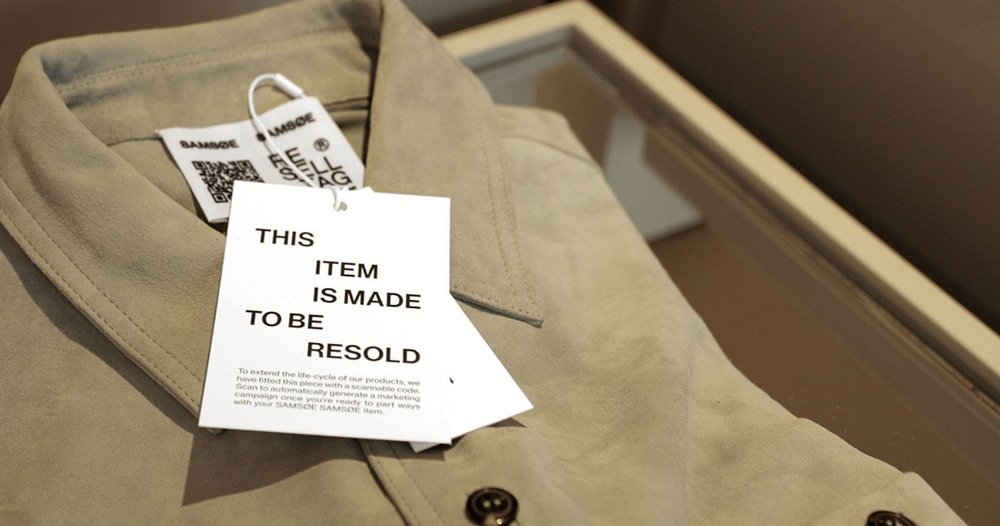 To promote the resale of its clothing, Scandinavian fashion brand Samsøe Samsøe has launched a collection that comes with Resell Tags stitched into each piece.
The aim is to ensure its products get worn – if not by the original owner then by making it as seamless as possible to resell the item to someone who is going to make it an active part of their wardrobe.
The tags are QR codes that contain various bits of data about the item, such as the colour, model, fabric and size, making reselling each item a painless process. Scanning the QR code creates an ad for the piece of clothing on Instagram and Facebook marketplaces, with all the relevant product details automatically filled in.
All the user needs to do is review the text and set a price. Each item/tag has a small media budget attached to it, automatically generating and publishing a hyper local campaign to promote it to potential buyers.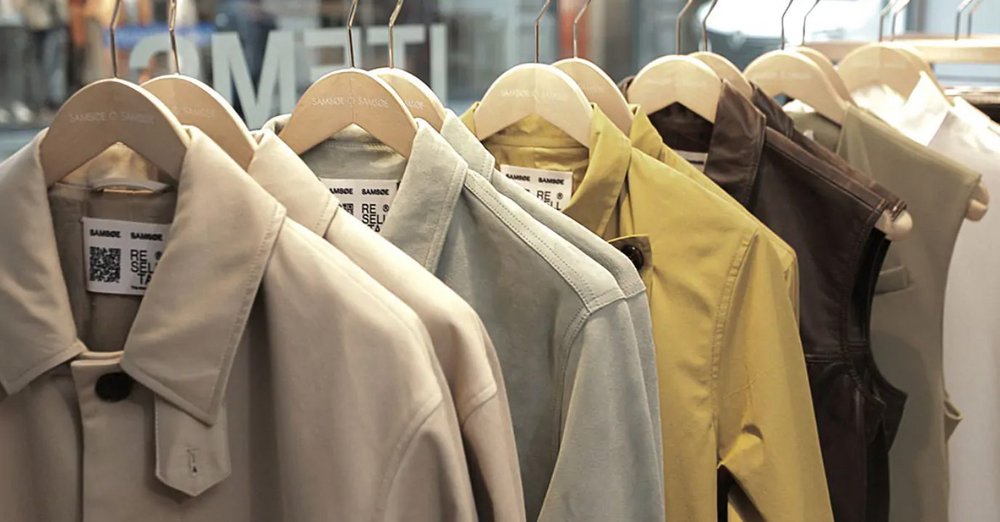 Created in partnership with Uncle Grey, Copenhagen, the campaign launched on 3 May. Lars Samuelsen, chief strategy officer and creative chairman at Uncle Grey, told Contagious: 'The Resell Tag aims to solve one of the most overlooked issues within the fashion industry; the fact that we are using the items we buy less and less before they get relegated to the back of the closet. Research shows that the average closet has 10 items that will never be worn again that items are getting used as little as seven times before they end up on that list. We want to help solve this issue.'
The Resell Tag will initially feature across more than 20 styles, with the brand looking to roll them out further in the coming year.
Contagious Insight 
/
Secondhand ideas / The gently worn clothing resale market is booming: worth $36bn in 2021, it is projected to grow 11 times faster than traditional retail and to be worth $84bn by 2030, according to a ThredUp report. Premium and luxury brands are starting to take note. Oscar De La Renta is embracing resale (encouraging people to sell their pieces on the site for either cash or store credit), while Alexander McQueen allows clients to return out of season clothes at its boutiques in exchange for store credit. Here, Samsøe Samsøe is not only embracing resale, but elevating it, creating a virtuous circular loop from the first point of sale. The tags ensure a convenient and seamless experience, removing a key pain point of the process – after all, taking a photo of the item, adding product details, going to a retail location, or deciding a price, all takes time and effort.
Image conscious / Fashion has a serious image problem – it's one of the most polluting industries in the world responsible for 10% of global CO2 emissions. As we outline in out Consumption Crisis Trend, climate change is a clear and unequivocal emergency. 'If brands want to stay relevant, they may need to move away from encouraging people to consume more and instead persuade them to consume better.' While we have seen other clothing brands, such as Patagonia, embed their sustainability credentials within their products, the Resell Tag is distinct as it acts as a functional (and distinctive) tool that empowers its consumers to make a difference and contribute towards environmentally friendly acts. Throwing its financial weight into promoting the resale of its garments, Resell Tags not only underscores the brand's confidence in the quality of its clothing, it shows it is embracing creative solutions to empower sustainable buying habits.
Get Contagious Membership 
/
This article was taken from Contagious Online, a constantly updated and fully searchable repository of advertising case studies, in-depth strategy interviews and other resources. To find out more about Contagious Online or to arrange a free trial, click here.
Want more Contagious thinking? 
/
Subscribe to the Contagious newsletter to receive a weekly dispatch of campaigns, opinions and research, curated for strategists, creatives and marketers.
Contagious thinking delivered to your inbox 
/
Subscribe to the Contagious weekly newsletter and stay up to date with creative news, marketing trends and cutting-edge research.