Promoted content
8 December 2021
From Mobile to the Metaverse: Exploring the New Frontiers of Creativity 
/
Meta VP Caitlin Ryan on what the metaverse means for communities, businesses and creativity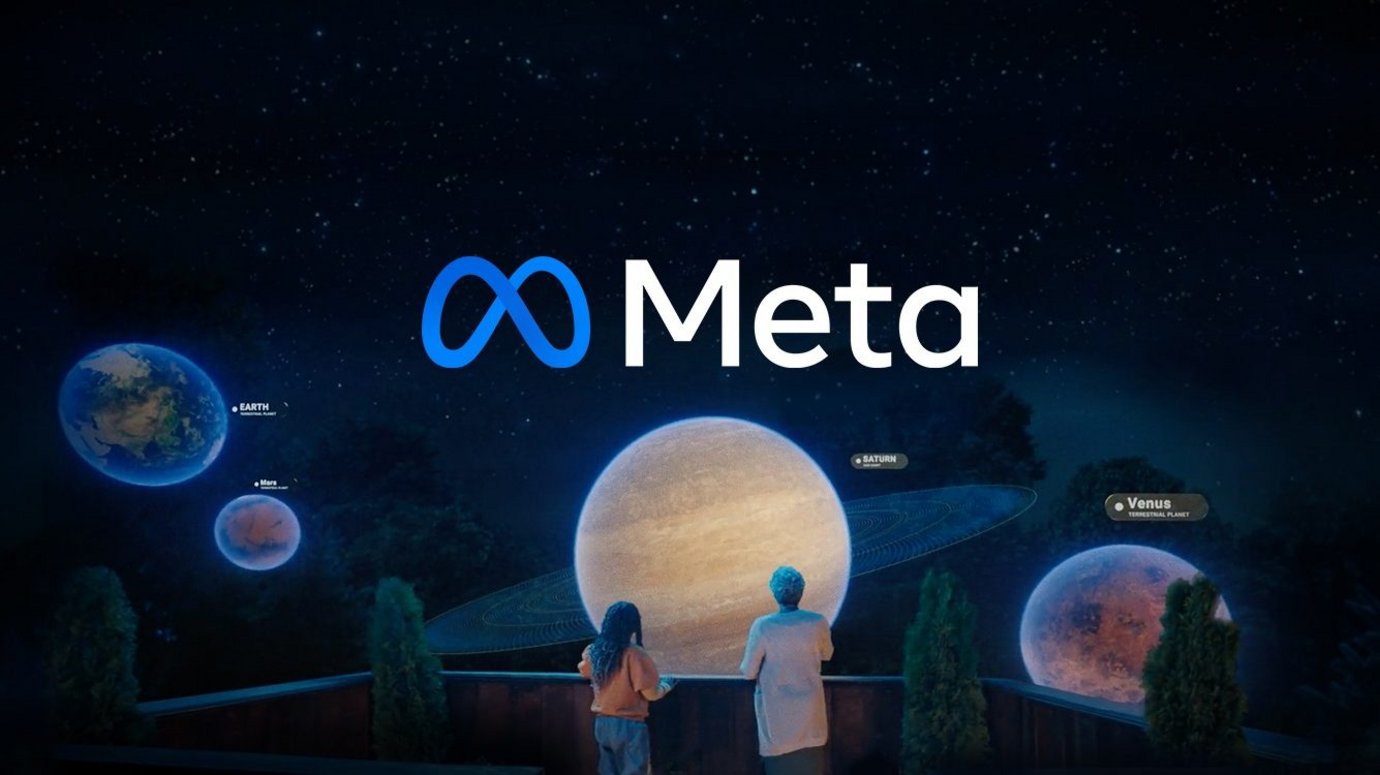 The metaverse will bring new economic opportunities for people and businesses, and it's going to make creativity more important than ever, according to Caitlin Ryan, the EMEA VP of Meta's Creative Shop.
Ryan was speaking at Most Contagious on 1 December when she explained the metaverse as 'a set of virtual spaces where you can create and explore with people who aren't in the same physical space as you.'
Rather than replacing in-person experiences, the metaverse will be about making online experiences more meaningful, said Ryan, who added that it could be like 'teleporting a friend or family member into your living room, even if they're on the other side of the world.'
But while it lays the groundwork to help develop the future of the internet, Meta will continue to be 'laser focused' on improving the core products that it has built over the past 18 years, said Ryan. And she added that the work being done by agencies and brands today to connect with creators and communities on Facebook, Instagram and Messenger would be 'critical to finding success on our platforms over the coming years.'
As the world moves towards a metaverse, sharing tools with creators and communities will play an even bigger role in building brands, predicted Ryan, who gave as an example Meta's work with Adidas to promote NBA basketball star James Harden's new sneaker.
During the pandemic, Harden was forced to abandon his usual promotional trip to Europe, so instead Meta arranged to give eight creators access to digital experiences – such as AR instructional tools featuring a digital Harden – and then let them post content on their own Instagram feeds.
'This work shapes a bridge to the metaverse,' said Ryan. 'We gave over to the creators tools from our digital sandbox and they made the Harden launch they wanted to see.'
Technologies like AR and VR can also deepen connections between people, which goes to the core of Meta's stated purpose as a company, said Ryan, who used her company's work with the International Paralympics Committee and tech studio Phoria to illustrate the point. Together they built a WebXR experience that immerses people in the personal stories of Paralympic athletes and how they feel as they compete.
'As you hear the voices of the real athletes sharing their story it becomes so much more intimate and the empathy generated is visceral,' said Ryan.
The creative opportunities for brands to connect with people and culture are multiplying exponentially. As the world moves into the next era of the internet (from mobile to metaverse), Ryan believes creativity will matter more than ever as businesses adapt to more empowering and more immersive technology by adding value in surprising ways.
Ryan concluded by offering three guiding principles for navigating this new world:
1. Build ideas with people at the centre, ideas that empower and enable creative communities.
2. Build for what exists today but experiment with what's emerging.
3. And finally: Embrace perpetual exploration, because it's the only way to keep up with the pace of change
Contagious thinking delivered to your inbox 
/
Subscribe to the Contagious weekly newsletter and stay up to date with creative news, marketing trends and cutting-edge research.