Campaign of the Week
21 January 2019
Gillette, We Believe 
/
In this week's highlight from the Contagious I/O platform, Gillette causes controversy with ad calling for men to be better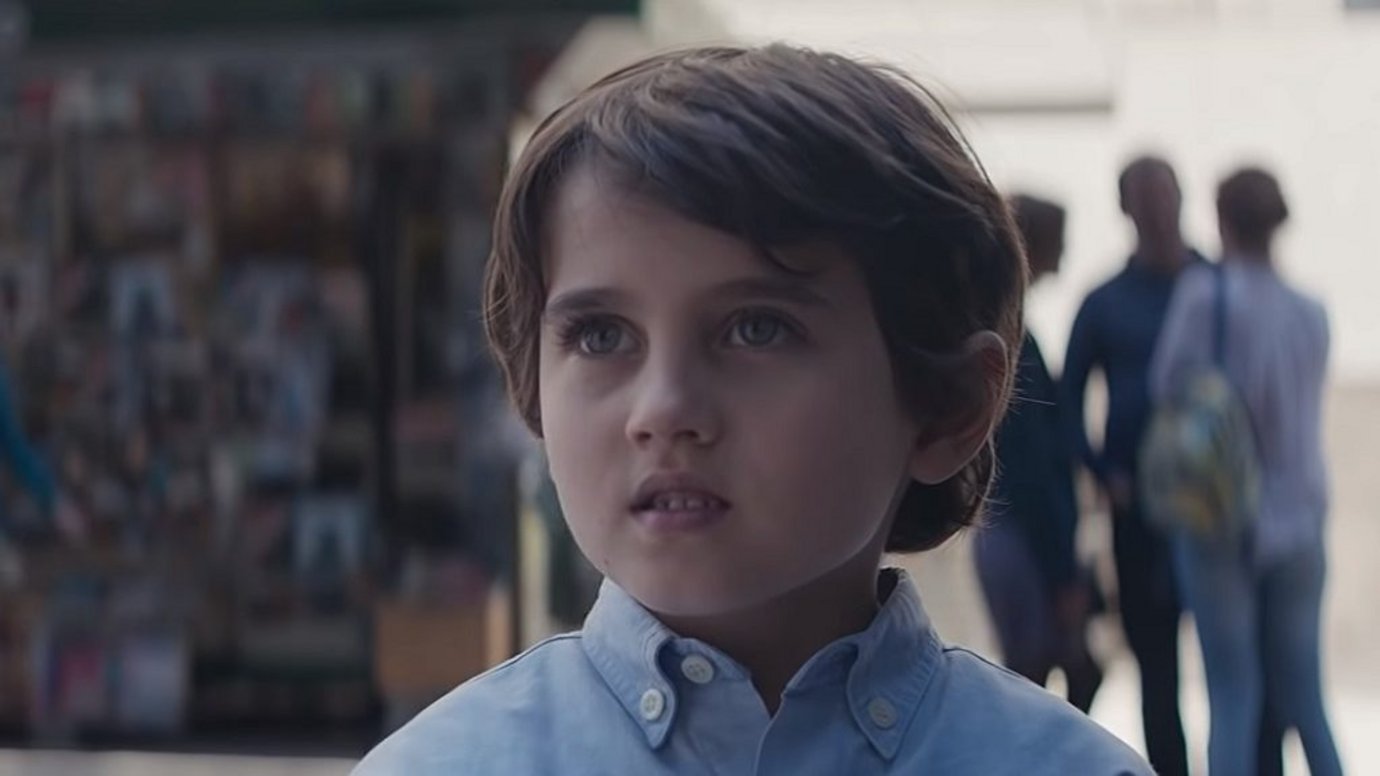 Grooming brand Gillette is tackling toxic masculinity in a new campaign, turning its iconic slogan on its head and asking: 'Is this the best a man can get?'
We Believe: The Best Men Can Be was created by Grey New York and coincides with the 30th anniversary of Gillette's The Best A Man Can Get tagline, which was introduced at the 1989 Super Bowl.
The near two-minute film mixes real-life footage with dramatised scenes to address bullying, sexism, and sexual harassment, and to show how men can behave better.
One pivotal scene shows real-life footage of actor Terry Crews, who in 2017 filed a sexual assault lawsuit against a Hollywood agent, addressing a US senate judiciary committee. 'Men need to hold other men accountable,' he says.
Crews' assertion becomes the ad's call to action. Subsequent scenes show men calling out other men for behaving inappropriately towards women, and dads intervening to stop fights between their boys.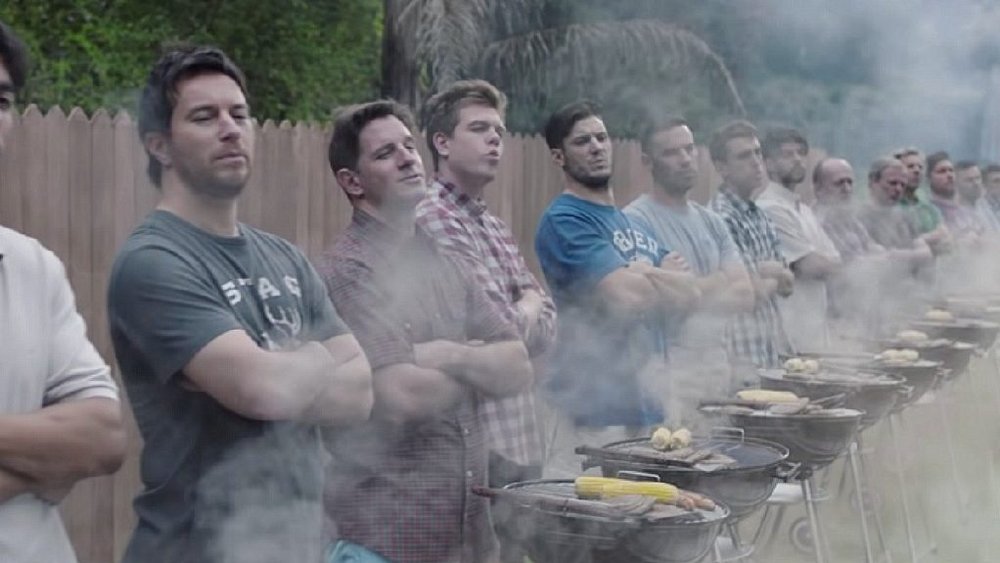 To support the campaign, Gillette has created a website, TheBestMenCanBe.org, and the brand has promised to donate $1m per year for the next three years to non-profit organisations in the US that inspire and educate men.
The first recipient is The Boys & Girls Club of America, which aims to equip young men with the social and emotional skills they need to face challenging situations.
Kim Gehrig, who made Sport England's This Girl Can ad, directed the We Believe spot. She was selected through the Procter & Gamble (Gillette's parent company) Free the Bid initiative, which was created to get more women directing ads.
Results / The We Believe TV ad was released on January 13, 2019, and received widespread attention in the press and on social media. Reactions to the ad have been mixed and, three days after it was first posted on YouTube the ad had been viewed more than 11 million times, with 262,000 Likes and 641,000 Dislikes.
Challenging stereotypes / In the wake of movements addressing the inequalities faced by women, masculinity has come under the spotlight. People are questioning not just how traditional notions of manhood hurt women, but also how they hurt those boys and men bound to them - and brands are joining in the debate.
We've seen grooming brands like Dollar Shave Club celebrate men's weird and wonderful bathroom habits, Harry's ask what it means to be a man, and Axe ditch its spray-to-get-laid messaging in favour of preaching the virtues of inner confidence.
As a broad trend, brands are now compelled to engage with societal issues because social justice and politics have become entwined with lifestyles (which brands are committed to reflecting), and many consumers claim to spend with their conscience. A 2017 poll by Edelman showed 57% of consumers claimed they would boycott or support a brand due to its standpoint on political/social issues.
Maintaining an edge / Gillette also has specific reasons for asserting its views on masculinity. Though it is the market leader in the US, its share has declined from around 70% in 2010 to 54% in 2016, according to Euromonitor. Challenger brands have sought to undermine Gillette where it is weakest (e.g. price, convenience) and, according to Grey New York ECD Leo Savage, Gillette is fighting back by reinforcing the 'emotional substance' of the brand to ensure it stays relevant, in addition to other strategies.
'We really want Gillette to be talking about the different male experiences in today's world,' said Savage, when we interviewed him about the 2017 Handle with Care campaign. 'It is a richer and deeper place to go, and we think far more relevant. It is an extension of our brand purpose of "grooming the next generation of men", always looking at it through the lens of "what is next" in a man's life, and helping him be ready for it.'
Striking the right tone / But even within this context, the We Believe ad was a bold execution, tackling divisive issues head-on and calling for men to be better. And while many have come out to support the campaign's message, the ad has also received a significant backlash online, with immediate calls for people to boycott Gillette and the parent company. In one critique, Marketing Week columnist Mark Ritson called the campaign 'a waste of ad budget' and accused the overarching message of being vindictive and accusatory. 'It's a poor way to sell razors,' he wrote. 'Hell, it's a poor way to sell anything.'
New York magazine journalist Josh Barro, echoed Ritson's comments about the accusatory tone and contrasted the Gillette ad with Nike's Dream Crazy campaign, which he said addressed a similarly controversial issue (racism) but did so in a way that was more relevant to the brand and had a more uplifting, authentic tone. Barro also made the point that Gillette has far less to gain than Nike from asserting its values, since it is not a lifestyle brand or a product that lends itself to increasing customer intensity, and it is unlikely to acquire new customers by demonstrating shared values. While Barro argued people might not be displaying the Gillette logo when they walk around, the brand can still carry meaning. As Stephanie Feeney, director of strategy at Axe's global agency 72andSunny in Amsterdam, explained when we spoke to her about the brand's new strategy, when a girl walks into a guy's bathroom, the products she sees speaks to his identity. 'Having an Axe product now hopefully says something positive about the guy,' she said. The same could be said of having a Gillette razor on your bathroom shelf or in your supermarket shopping cart.
A fresh start / Despite the backlash, it's worth pointing out that Gillette has created something that has become an international talking point, and it has clearly demonstrated what it stands for. As Latia Curry, principal at communications agency Rally, told Contagious about the necessity for brands to communicate their beliefs: 'Be silent and you'll watch other brands pass you by. You'll miss the opportunity to engage with your audience, and if anything comes out about your brand or your company in a negative light, then you'll be on your heels to defend that.'
If you are a Contagious member, you can read more on our Political Brands trend, here and read about how brands are addressing toxic male stereotypes in our Modern Masculinity trend, here.
The Contagious I/O intelligence tool is constantly updated with analysis like this, as well as in-depth strategy interviews, stories about new technologies, brand case studies and trend reports. If you would like to find out more about how you can get access to this resource, click here.
Contagious thinking delivered to your inbox 
/
Subscribe to the Contagious weekly newsletter and stay up to date with creative news, marketing trends and cutting-edge research.