Insight & Strategy
22 August 2016
Insight & Strategy: The Swedish Number 
/
How Sweden's tourist board leveraged national pride, a prime minister and a landline to boost interest in visiting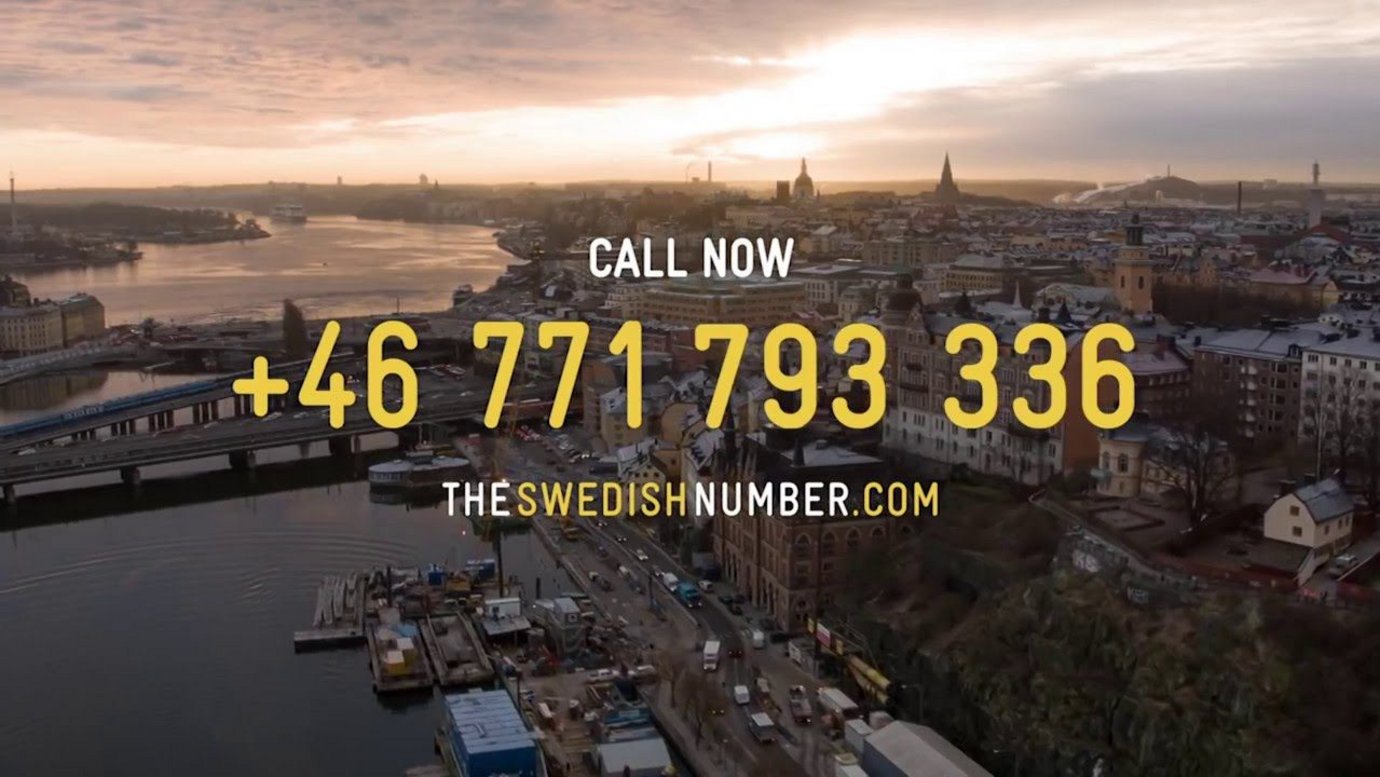 To celebrate 250 years of free speech and encourage tourism, The Swedish Tourist Association and Stockholm-based agency INGO gave the country its very own telephone number.
The Swedish Number is open to anyone around the world. When people call +46 771 793 336, they are connected to a random Swedish citizen (who has signed up to help) and can chat about any subject – from politics to culture, women's rights to entertainment and all things Swedish.
The campaign has already received more than 170,000 calls from 186 countries. The campaign generated more than 9 billion impressions, and $146m of media value with zero media spend. Even Sweden's Prime Minister, Stefan Löfven, signed up as a Swedish ambassador and was paired with people calling the number, while US president Barack Obama mentioned the initiative in a speech.
Contagious I/O interviewed Björn Ståhl, executive creative director at INGO, to find more about the campaign.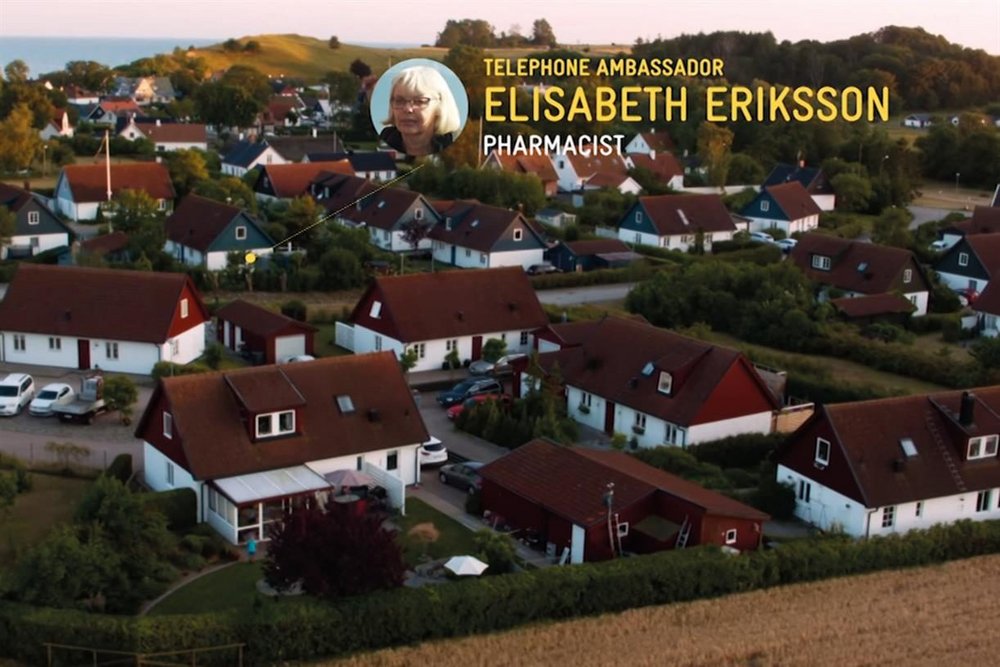 Could you outline the Swedish Tourist Association's mission?
It's the largest volunteer organisation in Sweden with around 255,000 members. They were founded in 1885 and aim to make people curious about Sweden and make them discover parts of the country off the beaten track. They want to inspire travel and outdoor activities in Sweden and their members also help run facilities like hotels and hostels. It's a little bit like the National Trust in the UK. They also want to educate people about the Swedish mentality, behaviour and culture.
What were the business objectives behind the project?
To raise awareness for Sweden as a country and make people curious about Sweden. If you compare Sweden to other countries, we don't have specific monuments that we're known for but we live in a beautiful place. We also have our people, who are very open and enjoy speaking about our country and values. We also wanted to celebrate the anniversary of abolition of censorship in the country.
What are the country's main challenges from a marketing perspective?
When you're a small country you don't get many opportunities to be featured in international press. You don't have the funding to go out and buy media space like others can do either. Lastly, you're also not the obvious choice as a holiday destination. So we had to come up with something that can address all of these but with zero media spend.
Who was the target audience?
Everyone, really. People in Sweden and people across the globe. Swedish people who downloaded the app come from all backgrounds and they all have their own opinions about the country. I think that's the great thing about this campaign. Every time you call you get the personal view of someone different about the country. We didn't give them any instructions. They could speak about whatever they wanted to. So every time people called they got different kind of information about Sweden. For example, I signed up and spoke with people about restaurant recommendations in Stockholm, family holiday ideas, music venues, meatball recipes and Game of Thrones.
We didn't want to narrow down the appeal of the campaign. We could have directed it to people in Germany who might be thinking about coming to Sweden for fishing but in the end we just wanted to keep it completely open and let everybody speak about whatever they wanted to. I think that's one of the reasons why it became so successful. So far we have received calls from 186 countries.
Tell me about the process – what did it take to do this?
There were hundreds of things that could have gone terribly wrong. The key factors in this campaign were to get enough Swedish people to download the app so they could answer the phone if people started calling. And then, we had to get the world to call us. With no media budget.
We knew it wouldn't be easy but we felt so strongly about the idea that we decided that one way or another we would make it work. If we'd had 10,000 calls then we would still be reasonably happy. But it took off in a way that we never expected.

How did you get Swedes to download the app and participate?
We had plans to use celebrities to promote the campaign but we didn't end up doing that. We only used the Prime Minister who called and told us he wanted to participate. We estimated that we could spread the word about it with around 200 people and, worst case scenario, these people would be everyone from the agency and their friends and families. But when the press picked it up, it went huge. We announced it at Sweden's biggest TV show and from then it just took off. Now we have more than 30,000 people from Sweden who have downloaded the app. We actually had problems in the beginning because we couldn't let people in as quickly as they were signing up. We were number one in the App Store for a few weeks in Sweden too.
We know the campaign has been extremely successful. Why do you think this is the case?
One of the reasons is because we kind of made the digital interaction analogue again. You know, people can talk badly about places, things and others on social media and they can hide behind screens. But we facilitated a personal, real interaction between people and that makes it difficult to be rude. You call because you're curious. And you pick up the phone because you're interested too.
The second one is that because this idea is very media-friendly. It's very easy to be picked up and made mainstream globally. Very often campaigns can do well in certain markets but this one has gone totally global and resonated with everyone.
Want more Contagious thinking? 
/
Subscribe to the Contagious newsletter to receive a weekly dispatch of campaigns, opinions and research, curated for strategists, creatives and marketers.
Contagious thinking delivered to your inbox 
/
Subscribe to the Contagious weekly newsletter and stay up to date with creative news, marketing trends and cutting-edge research.