Campaign of the Week
8 October 2019
KitKat Japan replaces plastic wrapper with rain-proof paper 
/
Nestlé-owned brand alters its packaging in Japan to drive sustainability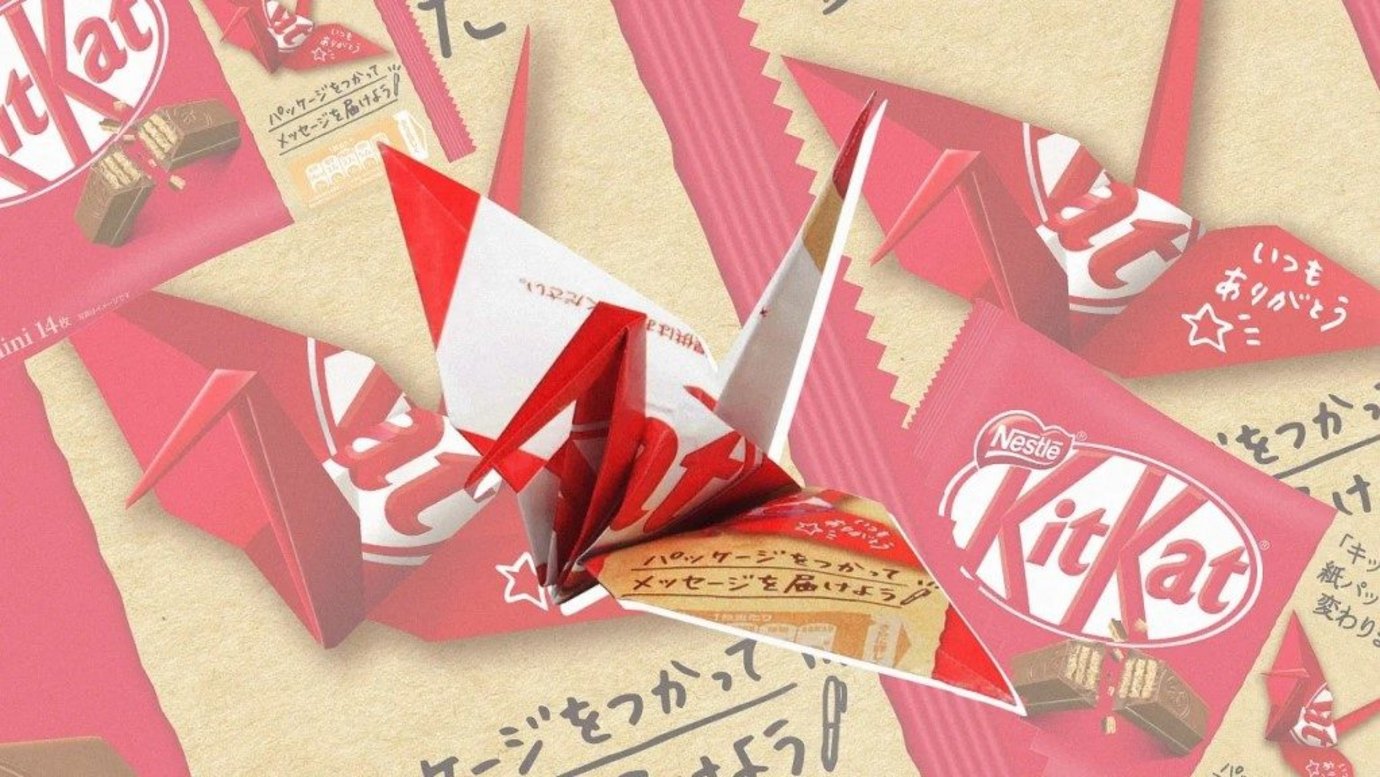 In an effort to cut down on plastic waste, KitKat has changed the packaging of its chocolate bars in Japan.
Rather than using plastic, the Nestlé brand is wrapping its chocolate treats in high strength paper. The packaging is fully recyclable and has been certified by the Forest Stewardship Council.
KitKat is also encouraging its customers to use the wrappers for other purposes like writing messages or creating origami shapes and figures. The packaging includes instructions on how to make origami paper cranes.
The initiative is predicted to save around 380 tonnes of plastic packaging annually, according to the brand.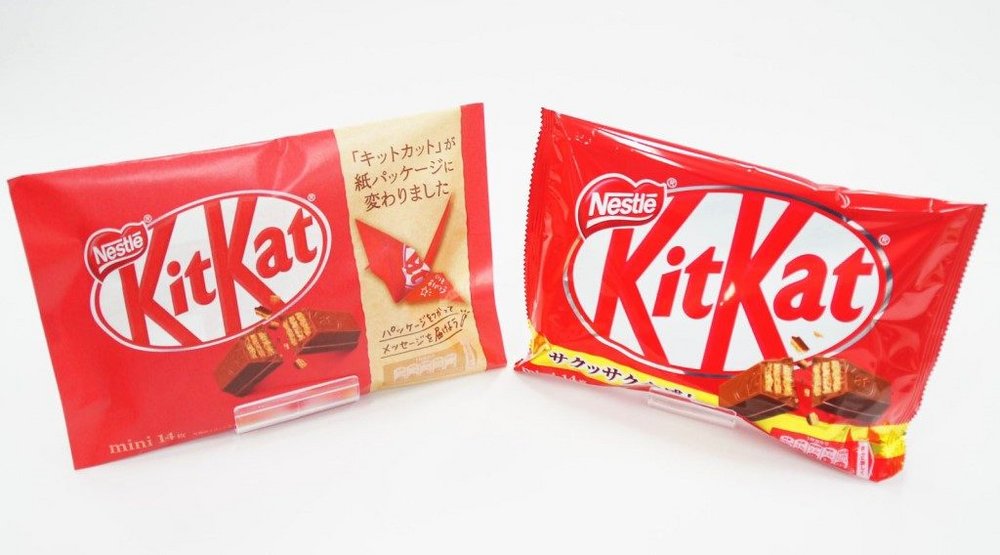 Contagious Insight 
/
Big impact / For a big food conglomerate like Nestlé to make its packaging recyclable is a big statement. Nestlé has a 10.2% market share of the entire global chocolate market, according to Statista. In April 2018, Nestlé announced that it plans to make all its packaging reusable or recyclable by 2025. Japan is KitKat's largest market with 4 million bars being sold per day - a fitting place for the brand to take a step towards its sustainability goals.
Consumer conscious / Brands can no longer just rely on their reach to drive sales; consumers are making more and more environmentally conscious buying choices. A 2018 survey published by Nielsen found that 81% of global respondents feel strongly that companies should help improve the environment. According to Kantar Worldpanel, 70% of consumers plan to change their buying behaviour as a result. In fact, products with a focus on sustainability have grown twice as fast as other products in the same category. For example, another Nielsen report indicates that environmentally friendly chocolate products saw a 16% sales growth in 2018 compared with 5% category growth. While this slight change in packaging might seem like a small move, the impact and the benefits could be considerable.
Artful interference / By providing instructions on the wrapper of its product to show people how to make a paper crane, KitKat are increasing the chances of engagement with the initiative. Not only does this boost the likelihood of people keeping their used KitKat wrappers and reducing plastic waste, but it also leaves consumers with a physical memento to remind them of the brand and its mission for sustainability.
Contagious has written a trend article detailing how brands responding to the plastic crisis with alternative packaging, which members can read here.
Like this article? Share with your network:
Want more Contagious thinking? 
/
Subscribe to the Contagious newsletter to receive a weekly dispatch of campaigns, opinions and research, curated for strategists, creatives and marketers.
Get our weekly newsletter 
/
Subscribe to the Contagious newsletter and stay up to date with creative news, marketing trends and cutting-edge research.