Campaign of the Week
Contagious I/O
/
6 April 2021
Lego releases Green Instructions for eco-friendly model making 
/
Toy brand creates instructions for how to turn Lego cars and planes into more sustainable alternatives, to teach kids about climate change
To educate children in Poland about climate change, Lego released instructions for some of its most popular toy sets with one catch: rather than resulting in the usual plane or car, the instructions led to the creation of a more sustainable alternative.
For example, following the Green Instructions sees an aeroplane rebuilt as an electric train, cars repurposed as bicycles or scooters, and a coal mine overhauled into an electricity generating windmill.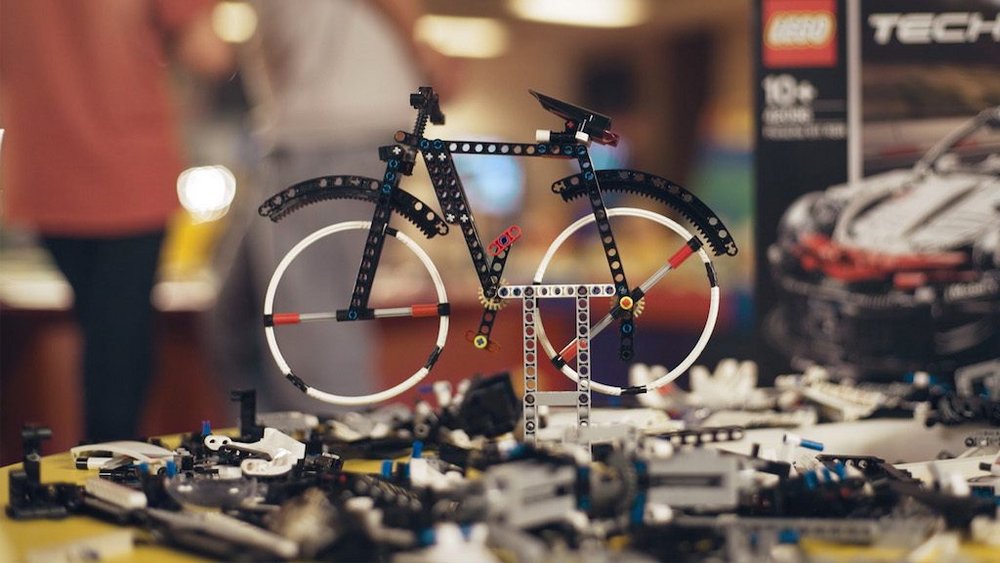 Each set of instructions is accompanied by facts about how the original item impacts the environment versus the more environmentally friendly option (eg, 'electric trains generate 95% less CO2 than domestic flight planes') to help educate young people.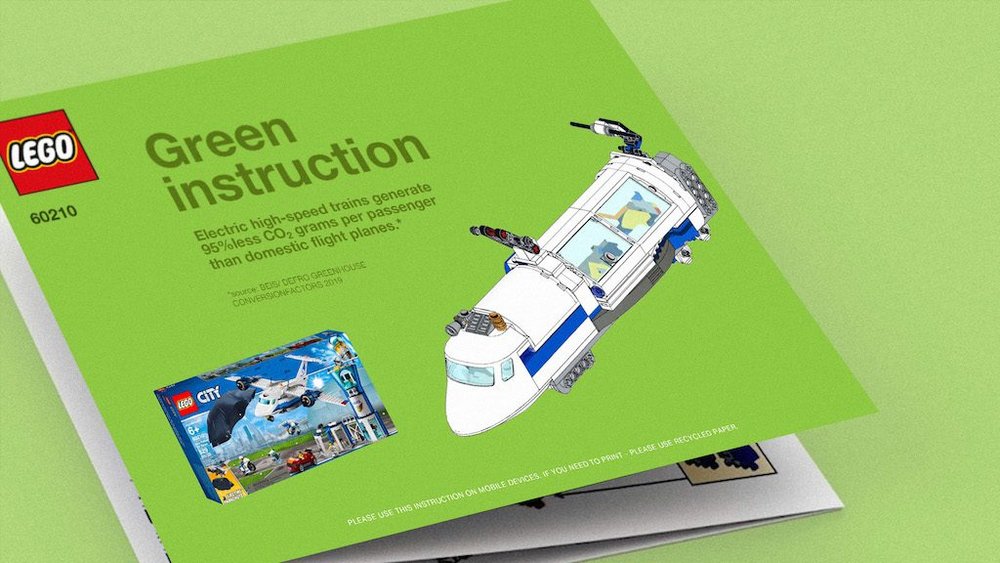 Created by Ogilvy Poland, Warsaw, the campaign was launched in June 2020 (during one of the country's lockdowns) with the Green Instructions available in-store and online. And, in early 2021, Lego unveiled a series of online videos to talk children through how to build each item while teaching them about the environment.
Results / According to the agency, the campaign generated over 2 million impressions just two weeks after launch, while 723 schools across Poland downloaded the video lessons to help educate students about climate change.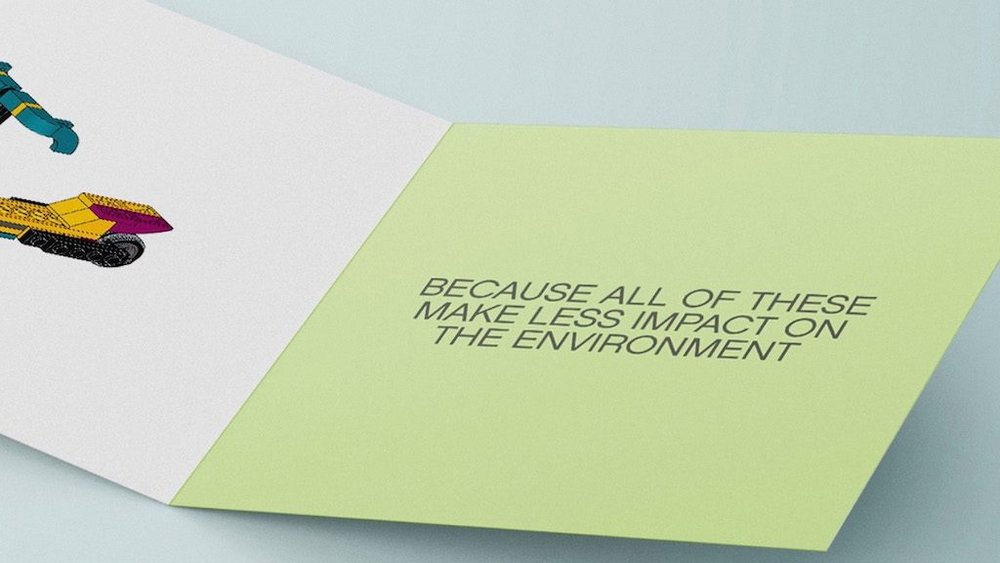 Contagious Insight 
/
Play time's over / For toy brands like Lego, tackling issues around the environment and sustainability is an obvious and necessary step. An increased public awareness about the impact of plastic pollution (see Contagious' Problematic Plastics Trend) coupled with the fact that 90% of toys are made from plastic (which makes it the most 'plastic-intensive industry in the world') has meant that toy manufacturers need to improve their green credentials if they want to keep up with eco-conscious consumers. And this isn't the first time Lego has demonstrated its commitment to the environment.
On its website, Lego has pledged to make all of its bricks from sustainable sources by 2030, promised to use renewable or recycled materials for all its packaging by 2025 and detailed the steps the company has taken to reduce its CO2 impact by using 100% solar and wind energy – to name but a few. While Green Instructions is by no means the largest sustainable initiative by the brand, it is another step in the right direction and helps to draw attention to everything that the brand is doing behind the scenes to become an eco-friendly corporation.
Conscientious creativity / In 2019, Lego unveiled its first branded global campaign in 30 years. Rebuild the World launched with a live-action adventure film focused on the power of creativity in bringing about change and Green Instructions is a local extension of that new positioning.
What makes Green Instructions particularly compelling is the market in which Lego has chosen to activate. Poland is Europe's most polluting country with 79.9% of energy still produced using coal. In fact, the country was making headlines during the summer of 2020 (around the launch of campaign) for failing to meet the EU target to produce 15% of its final energy consumption from renewable sources. But, despite the scale of the problem, Poland's minister of education only introduced climate change to school curriculums last year. Here, Lego is using its focus to do good through creativity by tackling a specific problem that feels both timely and authentic to the brand while keeping its product front and centre.
A timely transformation / A key element of this campaign is that Lego is encouraging people to reuse their existing Lego sets, instead of just releasing new products themed around sustainability. Last year, Lego announced it was investing $400m to help accomplish three things: educate children, increase the reuse of bricks and make manufacturing carbon neutral. By getting creative and simply releasing a new set of instructions, the brand is able to continue moving the needle (no matter how slight) towards reaching two of these goals.
Want more Contagious thinking? 
/
Subscribe to the Contagious newsletter to receive a weekly dispatch of campaigns, opinions and research, curated for strategists, creatives and marketers.
Contagious thinking delivered to your inbox 
/
Subscribe to the Contagious weekly newsletter and stay up to date with creative news, marketing trends and cutting-edge research.