Campaign of the Week
2 July 2019
Fix up 
/
Home improvement retailer turns its customers into volunteers as part of community outreach initiative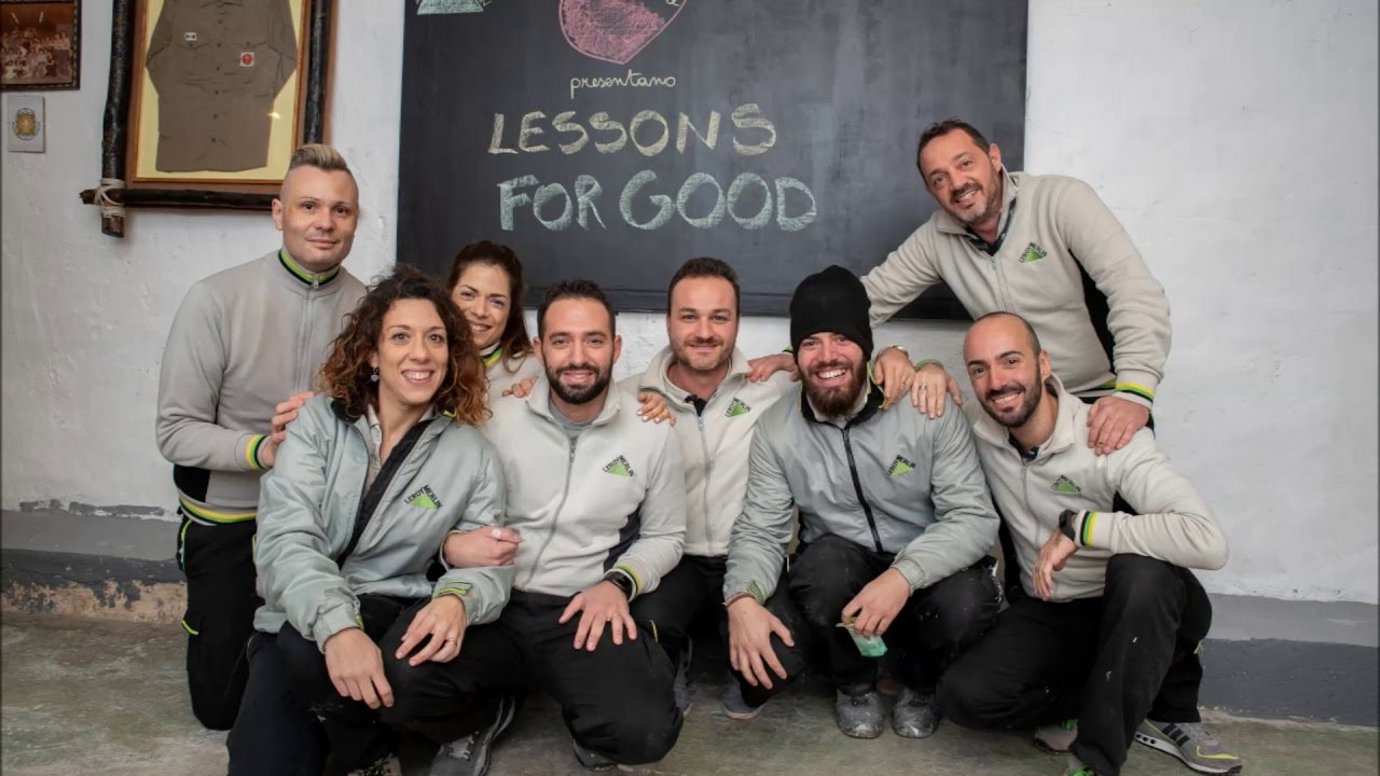 Leroy Merlin is an international home improvement and gardening retailer that has 47 stores in Italy. Every year it runs around 2,500 free in-store DIY courses for clients who want to improve their home improvement skills. The courses are a source of waste, since the work done in the lessons is subsequently thrown away.
Recognising an opportunity to combine these free courses with an outreach programme that improves people's lives, Leroy Merlin Italy worked with Publicis, Italy to create an experiential campaign called Lessons for Good. In partnership with The Bricolage del Cuore Association, a social programme that fights housing poverty, the retailer moved the DIY lessons out of stores and into schools, homes, non-profit organisations and shelters.
On December 15th last year, Leroy Merlin Italy turned its customers into volunteers as they took part in lessons and helped renovate 50 community spaces in cities around Italy, including a classroom for disabled students, a day centre for the elderly and a pediatric unit in hospital.
In a press release for the campaign, Leroy Merlin Italy's CEO said, 'With this initiative we want to push ourselves out of our stores and combine three great actions: learning, doing, helping.'
The retailer's communication brand director was invited to Italian parliament to speak about the initiative, and according to the campaign's case study video, it has since been given further financial support to reach more NGOs.
Contagious Insight 
/
Building a community / The magic of this idea is its simplicity; where other brands often miss the mark, chasing purpose with overwrought, inauthentic initiatives, Lessons for Good drives tangible impact that feels relevant. Not only does it make sense in terms of redirecting existing resources, it creates a community around the brand out of its existing customers, by offering them an opportunity to become volunteers, while equipping them with practical skills. The initiative also plays on the cultural significance of family and community in Italy, bringing volunteers together to build – both figuratively and literally – community spaces. The relatively small scale of Lessons for Good makes sense for the retailer's presence in Italy, where its stores are located on the outskirts of towns and cities. It positions Leroy Merlin as a brand that improves the lives of its customers beyond the physical home improvements it caters to – an example of relevant, impactful and tangible brand outreach.
Repurpose for good / Lessons for Good ticks two boxes that are close to the modern consumer's heart: waste reduction, and corporate social responsibility. Based on the simple insight that materials were being thrown away that could be put to better use, the campaign was done in the spirit of DIY, with a nod to the environment: normal people pitching in to affect real change. As well has creating an emotional legacy by improving the living conditions of some of the most vulnerable members of society (which could only have been intensified by the fact that the campaign occurred right before the Christmas period) Leroy Merlin was able to physically lodge its brand and products into new spaces, arguably ensuring a degree of longevity beyond the day-long volunteering marathon.
Want more Contagious thinking? 
/
Subscribe to the Contagious newsletter to receive a weekly dispatch of campaigns, opinions and research, curated for strategists, creatives and marketers.
Contagious thinking delivered to your inbox 
/
Subscribe to the Contagious weekly newsletter and stay up to date with creative news, marketing trends and cutting-edge research.