Promoted content
Phoebe O'Connell
/
22 February 2021
Love at first use or not at all 
/
R/GA shared findings from its global study on how to create long-term, repeat customers at a live online event with Contagious on Thursday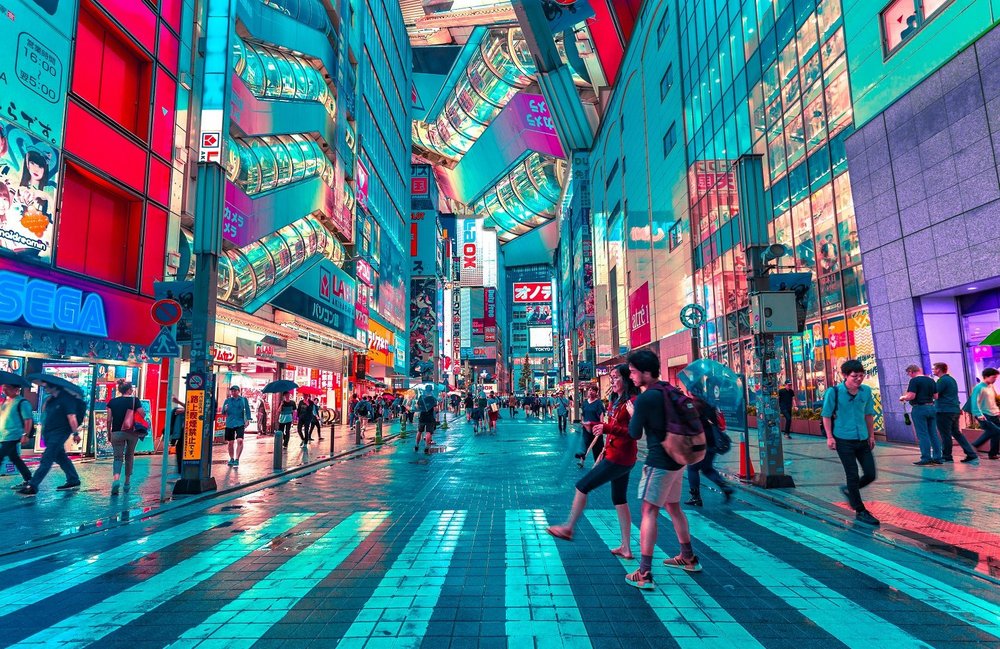 'The next wave of brand innovation will be focused on what happens after the moment of conversion,' announced R/GA's SVP of data and marketing sciences, Paul Turzio, on Thursday.
Turzio was speaking at a live online event, hosted with Contagious, to share key findings from R/GA's research into post-purchase experiences, for which the agency surveyed almost 16,000 people in nine markets over 15 weeks. 'The results were eye-opening,' he said.
Most notably, the study revealed an overwhelming amount of buyer's remorse. 'The number is startling,' said Turzio. 'Sixty percent of customers today felt if they had the [opportunity] to repurchase they'd likely make a different choice.' That's a lot of money left on the table for companies.
Over the last decade, explained Turzio, brands have invested millions in customer experience, but relationships with customers have fallen flat, thanks to automation. Although seamlessness was once the pinnacle of customer experience, today it's the baseline. 'Nearly everyone we spoke to told us they don't enjoy seamless experiences – because they expect them.'
There are two key moments at which customers experience buyer's remorse: the first time they use a product and then immediately afterwards. 'It's love at first use, or not at all' said Turzio. Nailing those two moments will ensure long-term use.
Think about communication over convenience, advised Turzio. People want brands to be there to support them post-purchase, teach them how to use the product, and offer services to enhance the overall experience. And while personalisation is essential (according to R/GA's research, 86% of customers are looking for recommendations from the brand they're buying), it's about more than 'right message at right time', said Turzio.
Great ideas come from people who work really closely with customers – not from leadership
Toni Knowlson, Amazon Web Services
It's crucial to effectively introduce customers into your brand universe, he explained. 'They're never more open to a relationship than in those early days.' R/GA's study showed that brands must be armed with solutions and guidance to help customers and give them advice. 'Make your customers feel like an expert by equipping them with the information to use your product,' said Turzio.
'We're confident that relationship design is going to play a key part in conversations across all spectrums of the marketing discipline,' said Contagious co-founder and chief brand officer, Paul Kemp-Robertson. He asked panelists Toni Knowlson, the digital innovation lead for Australia and New Zealand at Amazon Web Services (AWS), and Paulo Aguiar, the head of marketing for Brazilian digital bank Next, which of the report's insights stood out.
For Aguiar, it was 'love at first use or not at all' that resonated most. 'When we talk about customer experience we tend to focus on product,' he said. But at Next Bank, customer experience includes communications – tutorials to teach people how to use its tools, for example. 'Reducing the friction contributes to the customer experience.'
'What resonates for me is just how high the bar is now,' said Knowlson. 'It's the brands that are willing to fail and experiment that will win. So number one is a no brainer for us: we want to continually raise the bar on customer experience. If it's not raising the bar, why are we building it?' At AWS the concepts of frequency, trust, and value are priorities. Two-hour delivery, for example, is a valuable offering that keeps customers coming back.
Brand-customer relationships are about mutual value, agreed Turzio: 'We're not talking about a romantic engagement with customers – the way we tend to define it is the customer's attitude towards the brand and vice versa […] It's about deepening the relationship but not crossing a line.' And that line differs from category to category.
'As a bank, if you don't have trust, you can't generate love,' said Aguiar. 'Your advertising needs to be aligned with the experience.' Amazon refers to brand love as 'micro-moments of delight', explained Knowlson. 'These are moments that raise the bar so significantly on customer experience that they create a moment of love and connection […] If it doesn't raise the bar, or create any micro-moments, we don't build it.' The study's finding that buyer's remorse is most common directly after a purchase is 'something we can all learn from', she added.
Each of the panelists left us with a key takeaway:
'Expectation changes fast, sometimes after a single experience,' said Knowlson. 'Great ideas come from people who work really closely with customers – not from leadership. Give your teams freedom to innovate – that's when you get creativity, when people feel less constrained. You can only be safe to be really creative when you're not afraid to fail.'
Listen to your customers and incorporate the information into your back-end systems, said Turzio. 'Whether through CRM emails and touchpoints, call centres, live chat, or even real-time social listening, it's incumbent upon brands today to listen now and today because needs are changing by the minute. It's imperative to building a relationship.'
Create services for today; don't lean on systems from 10-20 years ago, said Aguiar. 'We don't have a formula, we just try to reinvent and make improvements where possible.' Generate excitement around your product by showing people how they'll use it in their everyday lives.
To see a recap of the full conversation, check out this video, and take a closer look at the research by downloading The Power of Brand Relationship Design report. Brand Relationship Design at R/GA helps brands establish and nurture lasting relationships with their customers, creating mutual value at every touch. After unlocking unique customer needs and motivations, our team helps brands design relevant value propositions, communications, and experiences that drive truly enduring, two-way value.
To connect with R/GA on the study's research, please email us at [email protected] To learn more about R/GA's Brand Relationship Design practice, contact Alex Sehnaoui.
Like this article? Share with your network:
Want more Contagious thinking? 
/
Subscribe to the Contagious newsletter to receive a weekly dispatch of campaigns, opinions and research, curated for strategists, creatives and marketers.
Get our weekly newsletter 
/
Subscribe to the Contagious newsletter and stay up to date with creative news, marketing trends and cutting-edge research.