Promoted content
8 March 2021
Loyalty and post-purchase experiences 
/
At an event with Contagious on 4 March, R/GA London offered insights into how to create long-term, loyal customers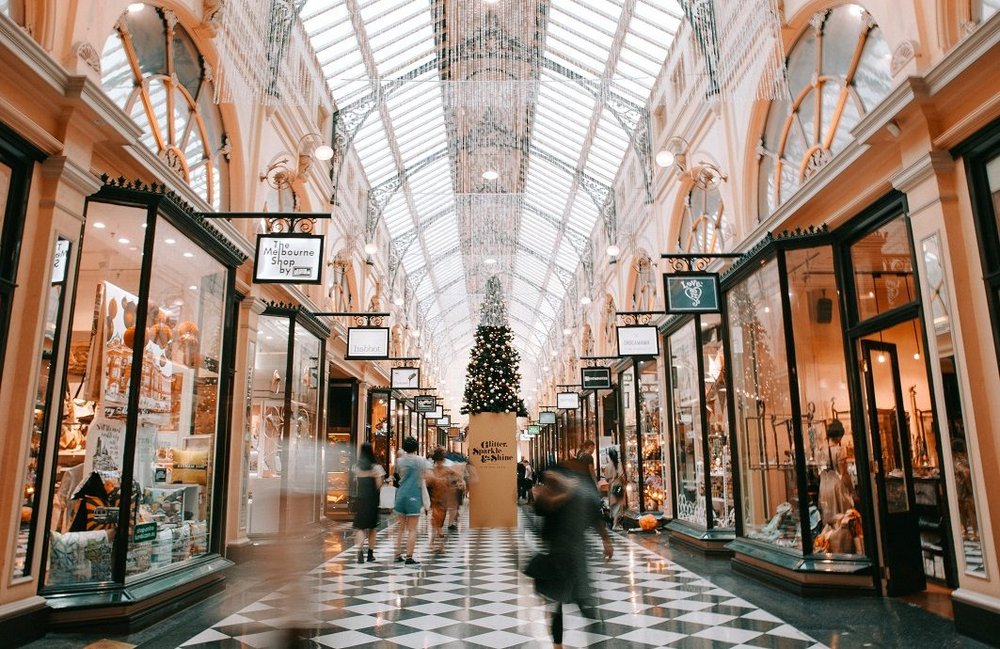 CMOs are looking to existing buyers to drive growth in 2021, which means it's vital that brands understand how to engage and retain customers.
Yet there is evidence that many brands fail to get their post-purchase experiences right, with up to 60% of purchases prompting buyer's remorse, according to new research from R/GA.
R/GA surveyed 16,000 people across nine markets to compile its new report, The Power of Brand Relationship Design, which explores how long-term, repeat customers are created.
At a loyalty-focused live-streamed event hosted by R/GA London on 4 March, the agency's head of experience design, Zoha Zoya, explained what the agency had learned from its investigation into the future of post-purchase experiences.
'Seamless is the absolute baseline,' she said, adding that 75% of customers now expect interactions with brands to be friction-free. Zoya also said that R/GA's research had revealed the two key moments when customers are most likely to feel buyer's remorse: 'the first time they use a product and the first time they look for help or answers about it'.
Respondents to R/GA's survey also showed a fickle attitude towards brand loyalty programmes, with 88% saying that it was important for brands to offer them but only 13% saying they would actually consider signing up to one post purchase.
Zoya also shared some strategies for how brands can improve post-purchase experiences, such as taking the time to introduce customers to the 'brand universe' and 'rewarding the relationship'.
Brands should use customers' data to offer them intrinsic rewards, like celebrating customers' accomplished goals or their participation in a community, said Zoya. She gave as an example, Bradesco's next Bank (created by R/GA), which tapped into cultural nuances around how people save and helped customers manage their finances according to their own monthly cycles.
Also at the live stream event were Rebecca Bezzina, R/GA London's SVP MD, and Aaron Mitchell, IKEA's global VP of customer engagement, who took questions from Contagious editorial director, Alex Jenkins, about post-purchase experiences.
Asked whether people really wanted relationships with brands, Bezzina responded that brands in different sectors have permission to enter customers' lives to differing degrees, but she added that, in general, 'I do think people want relationships where there is mutual value.'
As to which brands were getting post-purchase experiences right, Bezzina described Sephora as 'the gold standard'. She had attended one of the beauty brand's meet-ups where she got to meet with a founder and received a free consultation, which not only added value to her life but 'made me want to purchase more', she added.
Mitchell picked footwear brand Grenson, which he said makes customers feel valued by sending customers tips for taking care of their shoes and even going so far as to explain to customers how it was dealing with disruptions caused by Brexit. He also gave a shout out to his gym, which suspended all membership fees amid the pandemic lockdown but continued to send him home work-out plans every week, showing Mitchell that he was valued beyond his financial contribution to the company.
Asked about loyalty schemes, Mitchell said that, at IKEA, 'we're challenging ourselves to reverse the equation: not to ask how can people be loyal to IKEA to how we can be loyal to our customers. If you can solve problems for people we can play a meaningful role in their lives.'
On the question of what marketers can do right now to improve customers' post-purchase experiences, Mitchell advised looking at the first post-purchase interaction you could change tomorrow by infusing it with some personality.
Bezzina meanwhile said that her one tip would be to start listening to customers and paying attention to the data, 'because most of the clues come from there'.
Click here to download the full report. And to connect with R/GA on the study's research, please email us at [email protected].
Like this article? Share with your network:
Want more Contagious thinking? 
/
Subscribe to the Contagious newsletter to receive a weekly dispatch of campaigns, opinions and research, curated for strategists, creatives and marketers.
Get our weekly newsletter 
/
Subscribe to the Contagious newsletter and stay up to date with creative news, marketing trends and cutting-edge research.